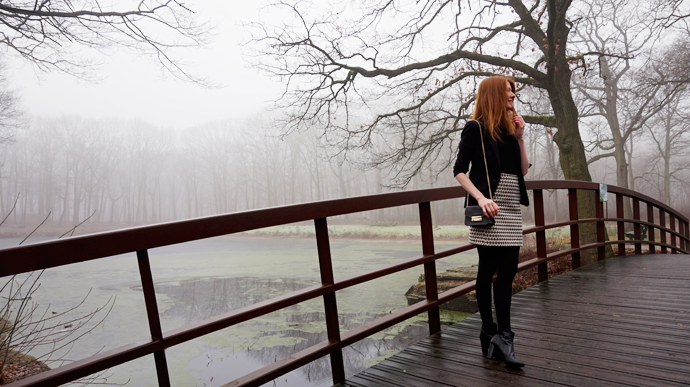 Before we really kick off a month full of travel posts, I wanted to share one of my Holiday outfits with you. I know… I know… I am late as always. Blogging + renovating + full time job + my planning skills = disaster. This was supposed to be my NYE outfit, but eventually I swapped for comfy trousers and a loose cardigan that night. Comfort above all as we had a real food fest with friends and hung on the couch for hours afterwards! Instead I wore my glitter-y skirt to stand on a slippery bridge over troubled water (sorry, I couldn't not…) in the cold morning fog of December 30th. Yeah… makes perfect sense, right?
When we were in New York I made it my mission to shop for skirts that I could wear to work and easily combine with what was already in my wardrobe. I have three pencil skirts, but they don't really pair nicely with my current shoe collection so I never wear them anymore. I thought I would look around Loft, Ann Taylor, etc … and definitely found a few good options ( I loved this tweed skirt from Loft!), but none fit me quite right. That's when my eyes met this shimmery beauty and I was S.O.L.D. I never shop new things with a specific event in mind. I don't feel comfortable spending money on a piece of clothing that I'd only wear once and then maybe never again. With it's golden details, the skirt screams "Holiday Parties" and I immediately thought it would be great for NYE, but I knew that with a pair of booties and a blazer I could also make it work for my office job. The regular size again fit me wrong. It fit perfect on the hips, but was too large at the waist. And just when I was about to go drama-lama (-5°C, walking all day, no new clothes to wear) a shop assistant told me I should try the petite section. Petite? 5'7″ is petite? But hey, it worked!
Want to hear another epic fail? I forgot to charge my camera before we went out to shoot. There I was, in the woods all dressed up, looking totally out of place and almost all for nothing haha. In my seven years as a blogger this has never happened to me! Luckily I went shooting with another blogger and I could use her camera for the day. The photo's are very different from the ones that come out of my 35mm lens, so I'm a little unsure about how these turned out. Not sure if you can even objectively tell the difference or if it's just all in my head!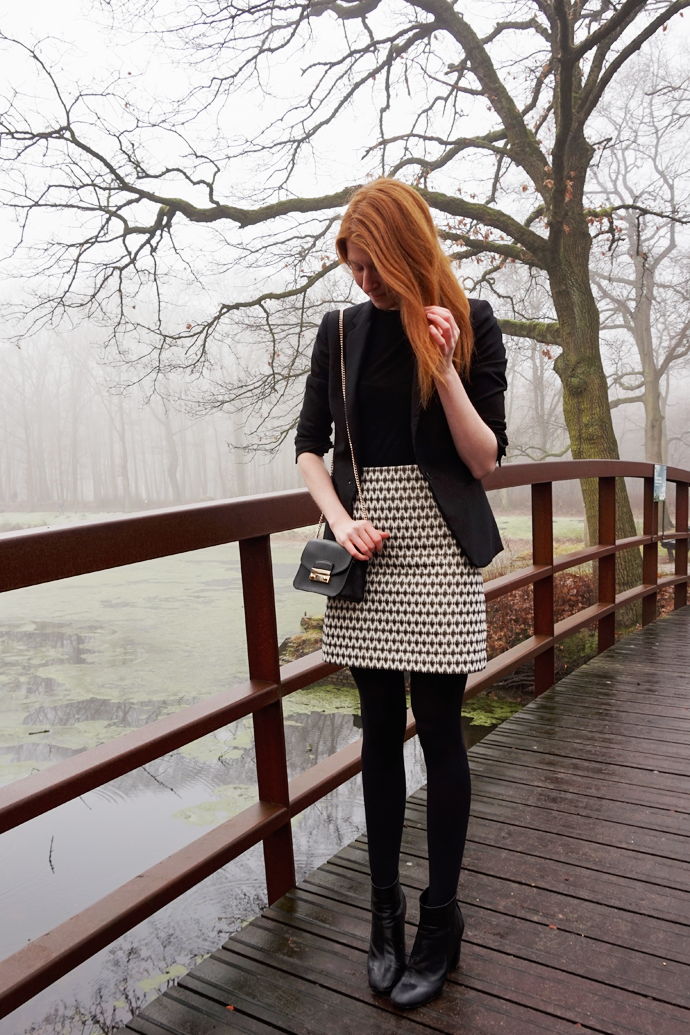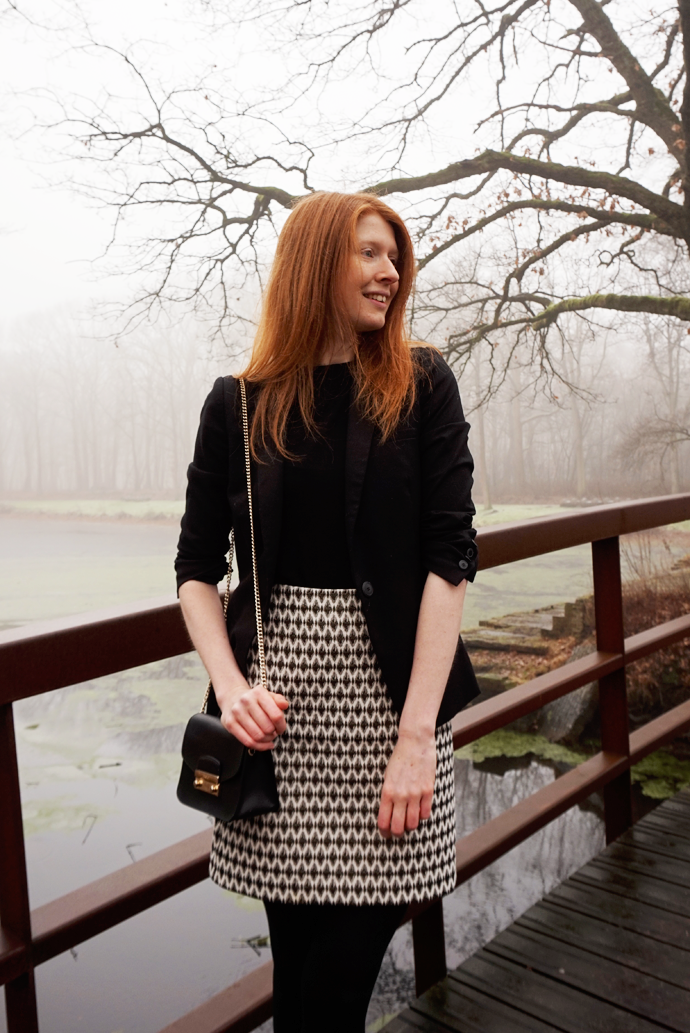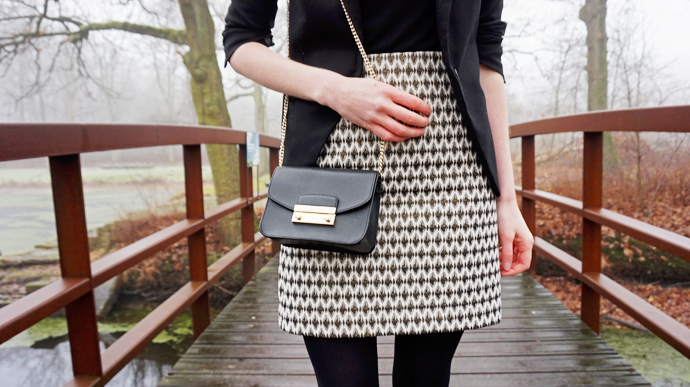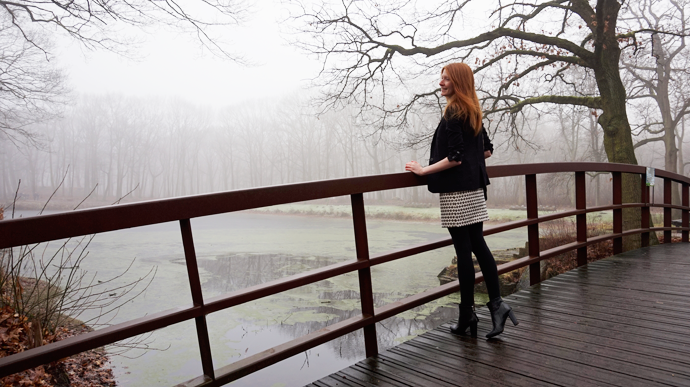 top: Massimo Dutti
blazer: Mango
Skirt: Loft
tights: Veritas
shoes: via Marcoz
bag: Furla 'Julia'