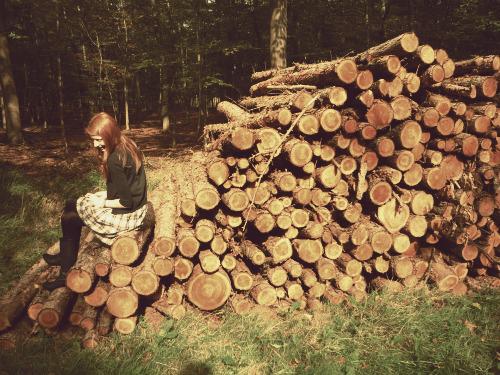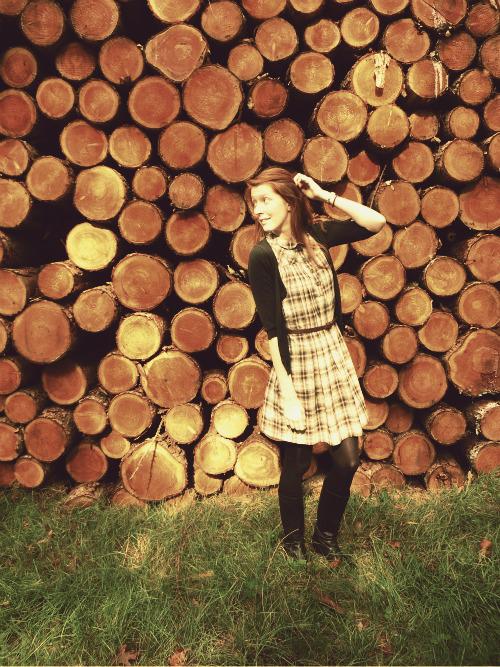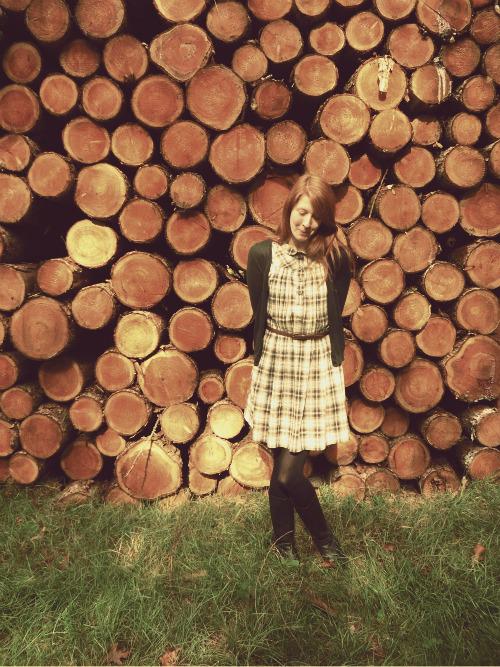 Zara Dress & cardy | H&M belt | Footwear boots
It's monday evening and for me that means it's time for Bones! Ain't mister Nigel Murrays accent the cutest? I'm not really that into Tv shows but I'm hooked on bones after I saw Dr Sweets appear! K and a friend got me hooked on House every Sunday too but besides Bones that all I really watch. There used to be a time though, that I sat by the TV every weeknight at 5pm to watch… Days of Our Lives. Oh no I didn't. And I may or may not have watched The Bold and the Beautiful for 7 years. At least I learned some decent English. Scooby Doo might have helped with that as well. Soinks!
Those of you who follow me on Twitter: my iPod survived the operation, but he's still a bit blurry from the sedation. Thanks to some sweet man on the Apple forum he'll hopefully last a few more years!
PS: Ain't that wood staple a kick ass backdrop? I was so happy when we found it!
Wish you all a happy week!
x Nikki