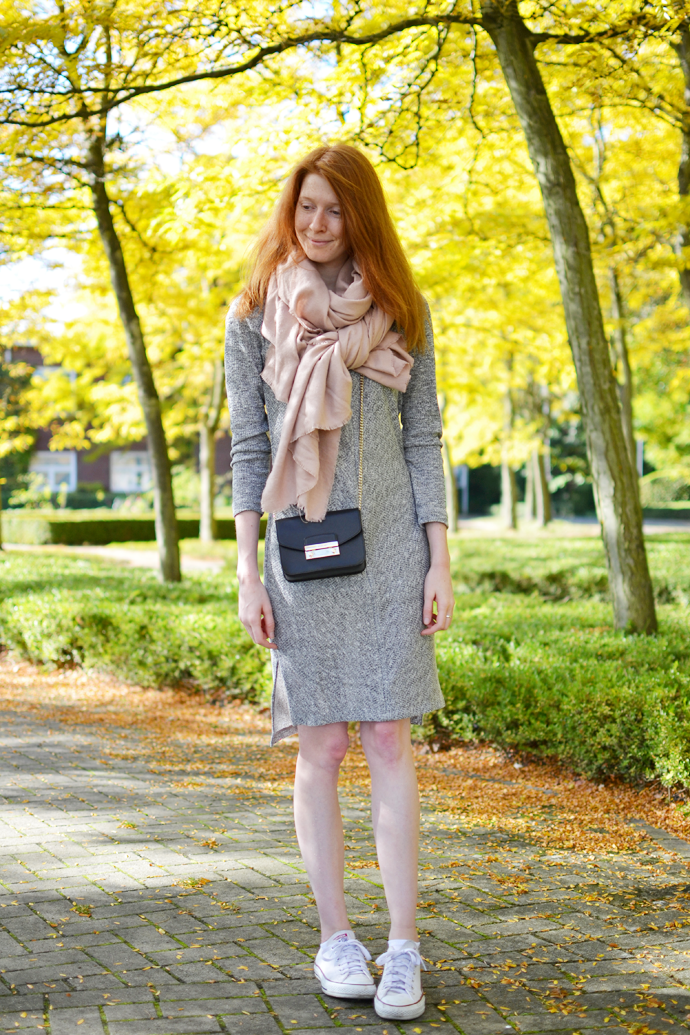 When I was younger, shopping was my hobby, my therapy, my life. I was always on the High Street. If you needed me on a Saturday afternoon you could bet you'd find me in the local H&M, thinking up outfits I wasn't able to afford with my allowance. Searching endlessly through the racks, I knew exactly what stores carried what items and I quickly learned what stores I liked and what places I didn't have to waste my time in. Looking back, I barely recognize the teen that I was. At 24 years old I simply can't be bothered with shopping anymore. I know, an odd thing to read on a fashion blog! Just the thought of having to go to the shopping streets without a clear objective makes me cringe. There's just so much stuff everywhere and while that used to excite me ten years ago, now it just makes me feel agitated.
You might remember SKM from the collaboration we did way back in may. The shoot with the red blazer and Tommy Hilfiger top is one of my favorites from last Spring. When they asked me to meet again, this time to test their new shopping service, I was over the moon! The new service called "try-outfit" is made for people like me: those who can't be bothered going through racks and racks of clothes and who don't want to spend their time on other things like binge-coffee-drinking or outfit shooting, haha. The concept is simple: you go to the site, select a style you like, give your measurements and play around with a few extra options (type shoes, fave brands,…) . A personal shopper will then select items from the store's collection and put together two outfits for you. You'll receive an email when your package is ready for you in the store. When you come to SKM will be waiting for you to try on and have some fun! You are not obliged to take anything home.
The first outfit was a BIG winner. My personal shopper found this gorgeous sweater dress for me, added a duster coat and black ankle booties. The duster coat was a bit pale against my skin tone, so even though I really liked the combo it wasn't going to work for me. Instead they brought me a leather jacket and then we also switched the ankle boots for white sneakers. Love times ten thousand! The dress came home with me and I recreated the look with my white converse sneakers and added a pale pink oversized scarf to keep warm. The second outfit was more mature and a little goody-goody. straight leg jeans, a bit of a longer cardigan, sturdy boots with fur and a lot of rusty-colors. while everyone always tells me rusty-colors are my thing, I'm a little over them by now. I didn't get anything from the second outfit (not even a picture haha), which shows just how random shopping services are: you could strike gold, but you could also find nothing. I've been wearing my new dress a ton and even wear it to work sometimes. With black tights and a blazer it's just like any other formal dress (although the splits on the side do come up quite high).
I know I've been promising on Twitter that my posts about Vilnius are coming up, but I haven't found the time to write the posts yet. I hope to get the two posts I've planned up next week, so keep an eye on the blog if you'd like to read what we were up to!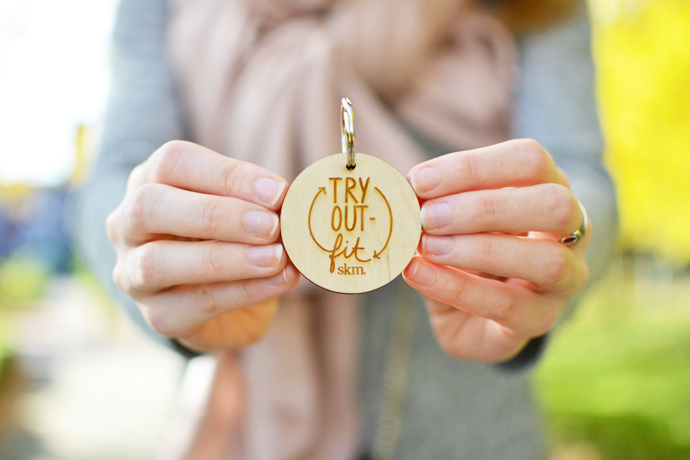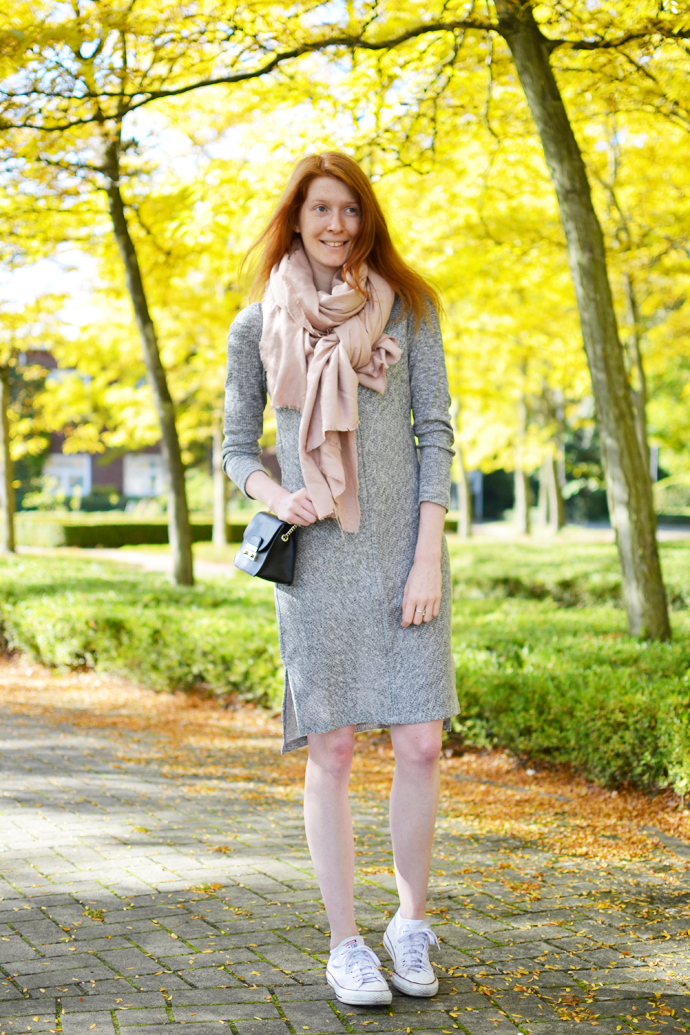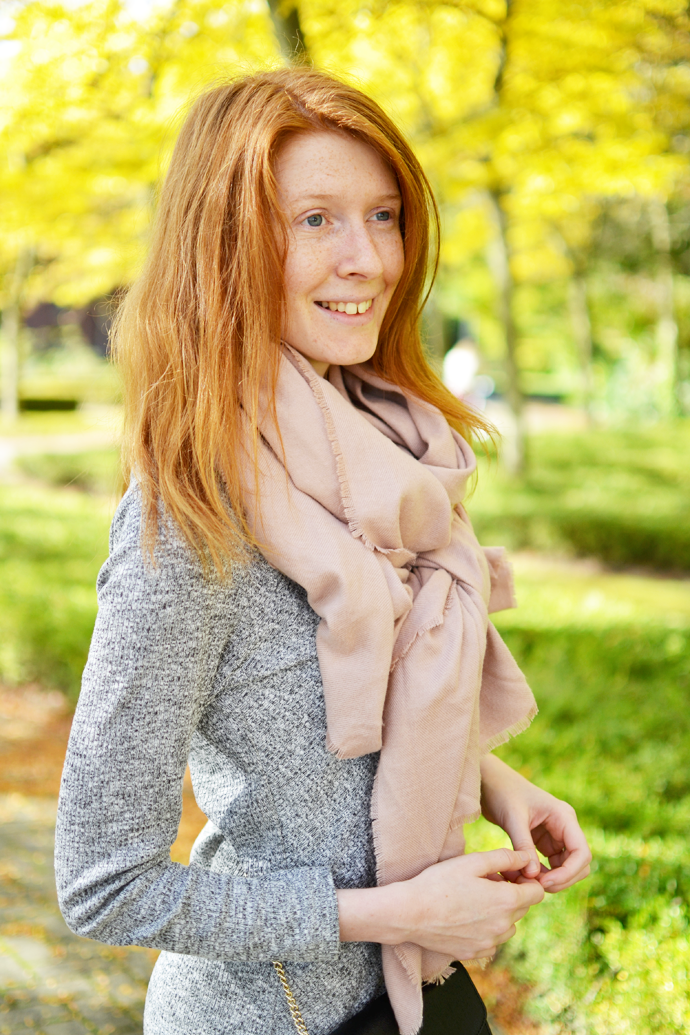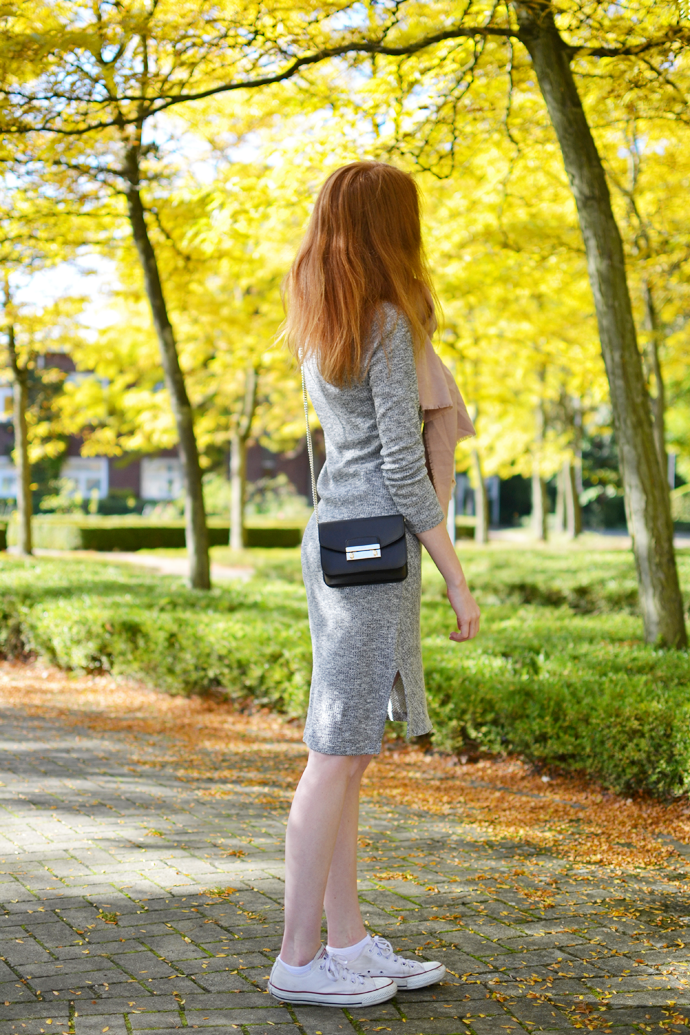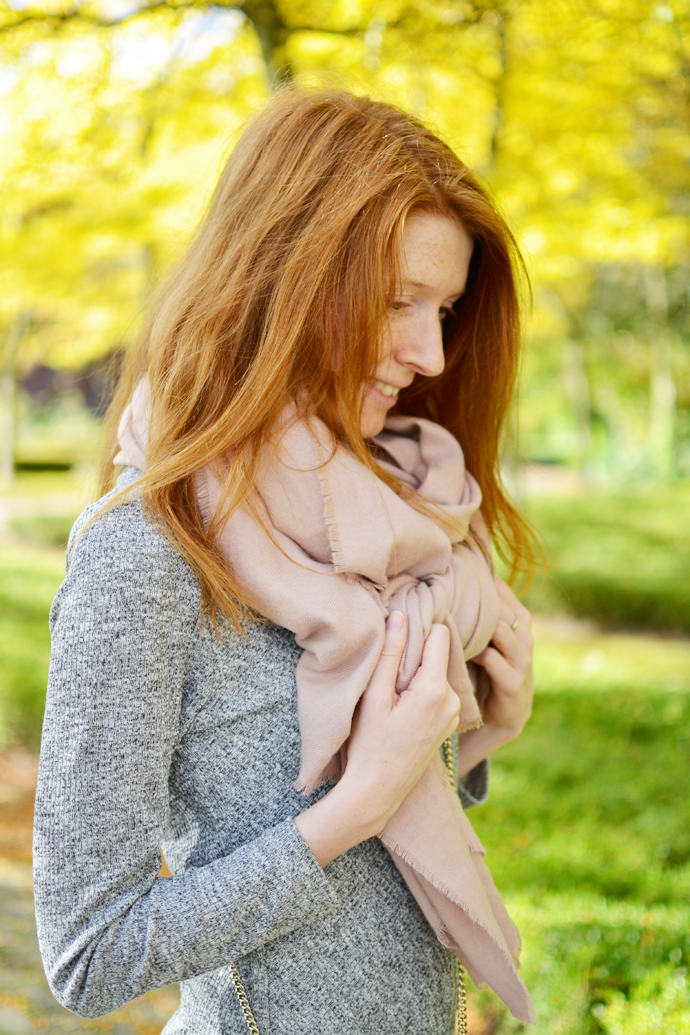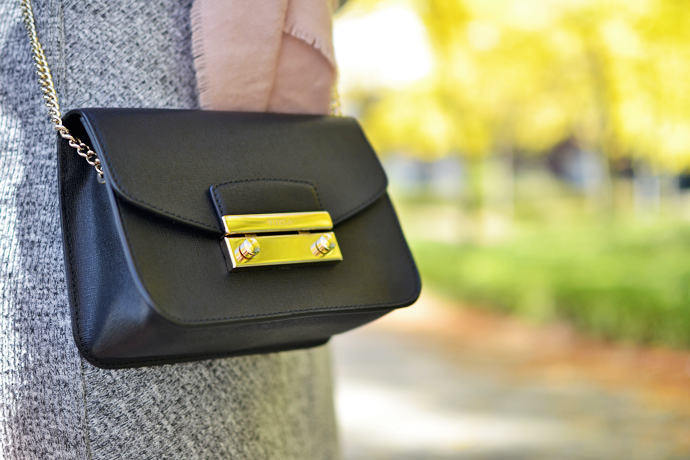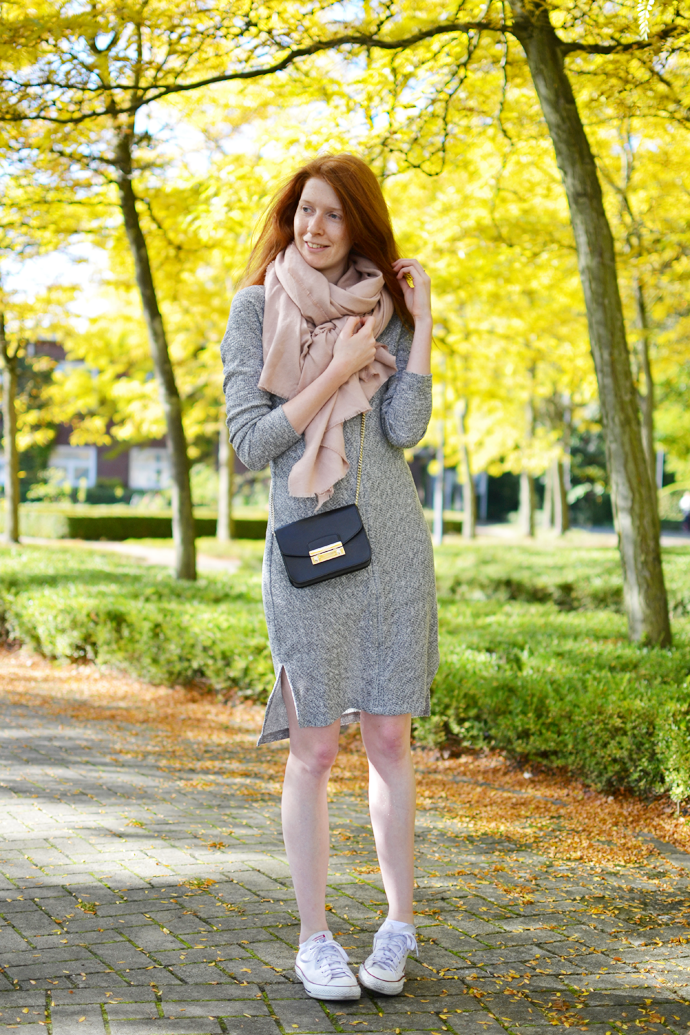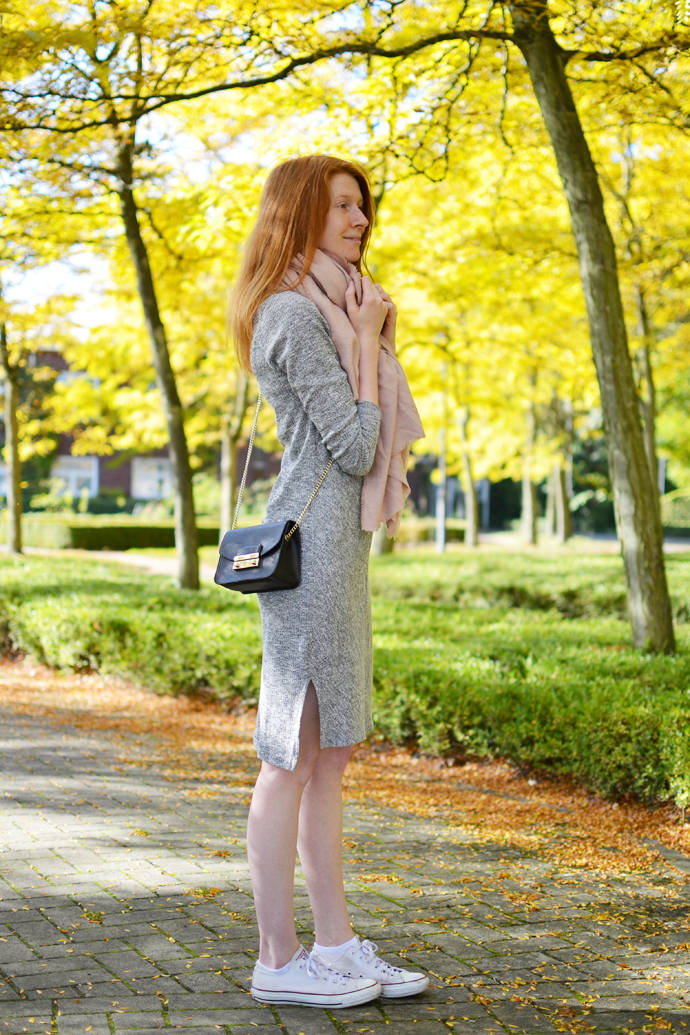 dress: Supertrash via SKM (C/O)
shoes: Converse
bag: Furla 'Julia'
scarf: Zara