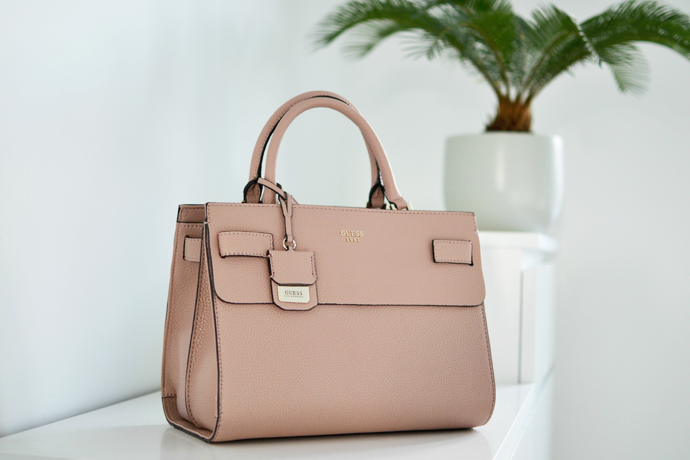 My sister is the biggest Guess fan. Looking at her closet, my guess (now this…) is that she has about 50 handbags and I bet 49 of them are from Guess. While my sister is all over Guess, I have to be honest and tell you that I am not the biggest fan. I find that the brand in general doesn't really match with my personality and other than the odd single piece here and there their collections have never really appealed to me.
Things changed a little when last year they brought out a bag called the "Nikki", a gorgeous shopper that was available in plenty of colors. I thought about buying it, but since I was near to graduation I changed my mind because I wouldn't really have any use for it after uni. Since the launch of the Nikki I have been keeping an eye on Guess and that's how I recently discovered the "Cate". Guys, if you, like me, are looking for a good handbag for work: this is it. The three compartments can fit everything from your earplugs to your lunch box and there's card holders inside to stow away the costumer card of your favorite coffee stop. The simple, sophisticated design fits perfectly with any office-worthy outfit and it also comes in many different colors. I choose a dusty pink, because I love how that color looks with grey – which is a color that I wear a lot. The long shoulder strap is what eventually sold me on this one, because I can swing the bag over my shoulder as I bike to the bus stop. I've been using my Cate non-stop since I got it, but I'm trying to make sure my sister doesn't see because I think my new handbag might magically disappear once she does… .
Did you see yesterdays blog post? The dress I was wearing was made to be worn with this handbag. I can't wait to start shooting all the outfit I've planned with Cate and share how lovely she looks with the rest of my wardrobe. I have the first outfit planned for this Thursday so keep an eye on the blog for that! I hope you all had a great start of the week and talk to you soon!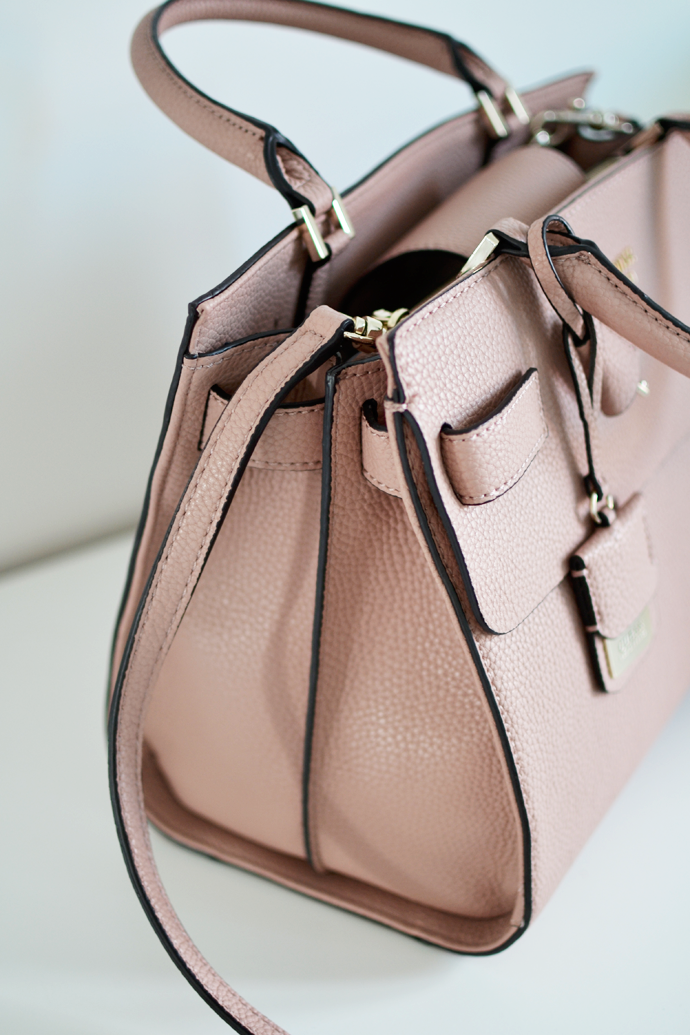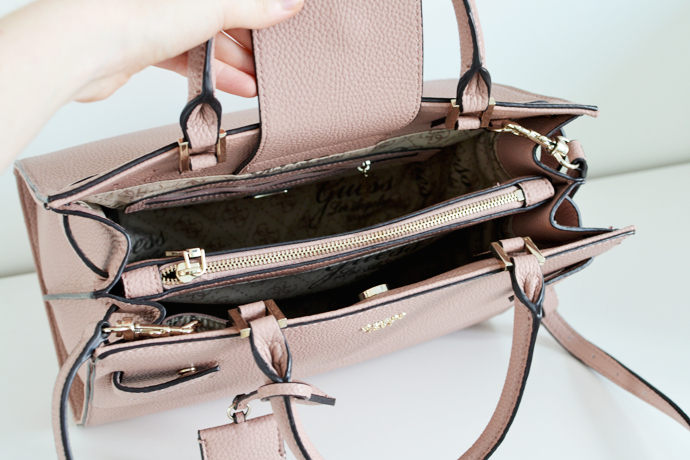 Guess "Cate" handbag (€149)- c/o Duifhuizen
Cate was a gift from Duifhuizen. Duifhuizen is a large Dutch retailer that is currently taking over Belgium with its Belgian Web shop. They have a large collection of handbags in different price categories and carry brands such as Furla (that other favorite of mine!), Love Mochino, Ted Baker, Tommy Hilfiger and so on. Go take a peek at their collection, but beware: your bank account will suffer.