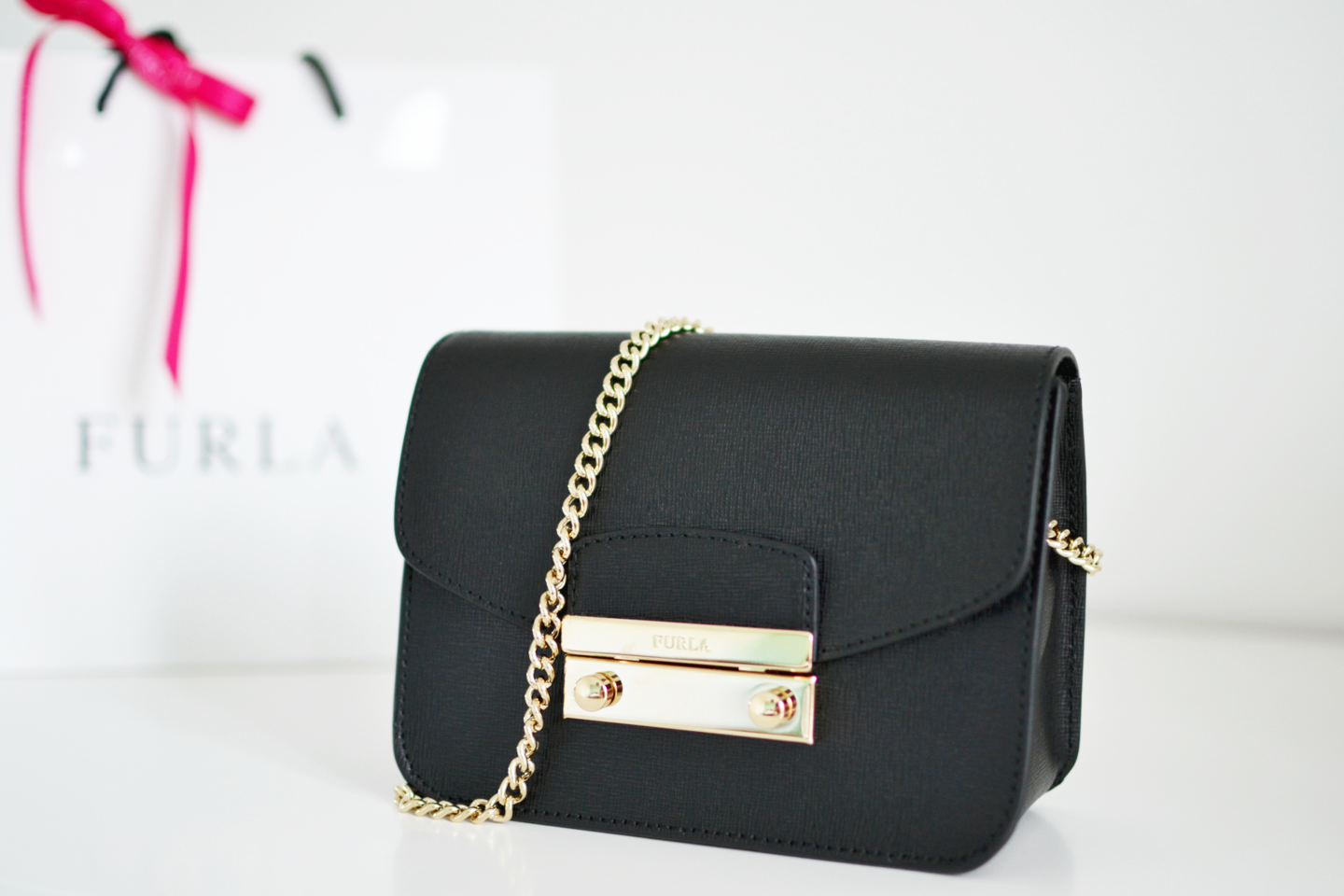 I am the kind of girl that lusts after pretty things for a long time before I decide to make a purchase. Want proof? I had been looking at Kate Spade and Michael Kors handbags for several years before I chose to treat myself to the Kate Spade "Little Minka" and Michael Kors "Sutton" bags.
Do not let the name "Little Minka" fool you. My Kate Spade bag is humongous! Because I was studying at uni at the time, I wanted my handbags to be big enough to fit my entire class survival kit. Food, food, water and more food! Oh and college books, of course. Now that I have an office desk that I can use as a mini pantry I no longer need to haul much more with me other than my keys, a small wallet and my phone. The perfect excuse to buy a new handbag!
The first bag I thought of was the Rebecca Minkoff Mini M.A.C.. It's cute, it's small and I have wanted a Rebecca Minkoff bag for years. Sadly, they are hard to find in shops in Europe. I'm not really comfortable with ordering one online as I've never seen or tried one on in real life. My second choice was the Furla Metropolis. That bag was been all over the blogosphere last year and after seeing it over and over again, it really grew on me. Much like Rebecca Minkoff, Furla isn't very easy to come by, but they do have an outlet store in Maasmechelen!
Last weekend the outlet store had a late night opening to celebrate the start of the July sales. We headed over there for our weekly date night late in the afternoon, when we were sure most people would be gone already. We ate Burgers at Ellis, I got Ice cream and Amorino's and… I bought a Furla bag.
It's not the Metropolis. It's not in the pink color I wanted. It's the Furla Julia bag in Onyx (black). And I love it. It comes in the saffiano printed leather with a touch of suede on the inside of the flap. The compartment is lined with a satin-like, monogrammed fabric. I was a bit scared that the metal chain would be uncomfortable, but it really isn't. I do admit that so far I've only worn it over cardigans. The cross body strap has that perfect length where the bag hits right on the hip. It fits my phone, iPod, cards, keys, tissues and a little treat or snack. I'm loving it so much, that I regret not getting the red version either… . Consider that wish listed!
retail price: €276 / Outlet price: €159