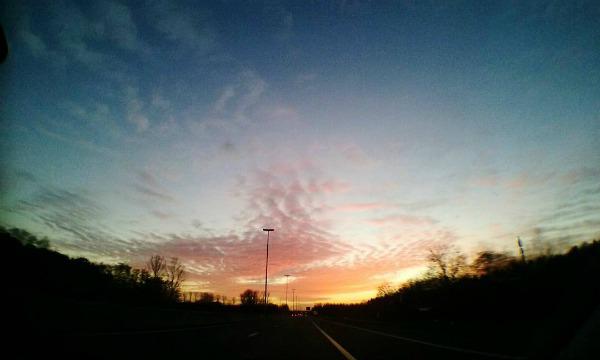 It's been over a month since I was tagged for the Instagram tag, but I thought it'd still be fun to share my instant favorites on the blog today!


What was your last picture of 2015?
We were on our way to friends in East-Flanders when the sun was setting on December 31st. I had my new Black Eye wide angle phone lens with me and just had to snap a picture!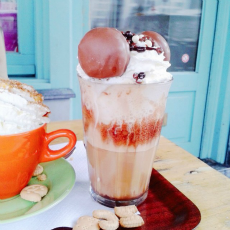 What was your first picture of 2015?
Coffee. This is very telling. Barnini used to be my fave spot in town, but we've been changing it up lately. This one's the infamous "bar titty", a chocolate latte with a junk load of whipped cream and crunchy chocolate pearls on top. This particular photo was from my first coffee date with Inez during our second semester at uni.
What is the most fun photo with you in it?
For me blogging has never been about the money, the professional opportunities or statistical growth. It's always been about people. I love meeting new people, getting to know them, talking with them, have a coffee. Over the past two years the Belgian blogger community has grown exponentially, meaning there's lots of new faces and blogs to get to know. A few months ago some of us who are in a Facebook group came together in Antwerp to visit a small market and grab a coffee. Outside the coffee shop we made this group picture. Puts a smile on my face every time I see it.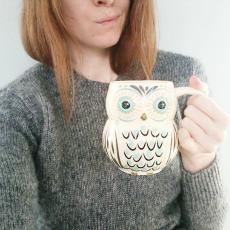 Which photo got the most likes?
This is a pretty recent one. You guys seem to like my new owl mug just as much as I do! It was a gift K gave me this Christmas and I've been using it almost daily. It is huge, making it perfect for a morning coffee. Bring on the caffeine!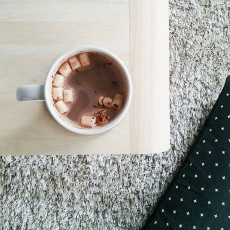 What is your most delicious photo?
This is hard, yo! I've shared so many delicious #coffeegrams over the past year that I really couldn't choose. The burgers we had for my birthday were mighty find too and so were the dessert I've shared here and there. I'll go with my recent photo of Barù hot chocolate milk + marshmallows. Cause it looked so pretty.












Which apps do you use to edit your photos?
Before 2015 I used
VSCO Cam
and
Camera+
, but on my new phone I've been using
Aviary
a lot. I might also be one of the only people left who still uses Instagram's own filters from time to time? Clarendon and Juno are my favorites.
What are your most used hashtags?
#BelgianBlogger and #coffeegram I suppose.
What are your favorite accounts?
I mostly follow other Belgian bloggers, because Instagram offers a great way to keep up with them as I don't always have time to read everyone's blog properly. Follow
@lorimariette
and
@smarksthespots
for the latest hotspots,
@hellohngr
and
@kokerellen
for the most delicious #foodstagrams and
@lafilledanvers
and
@val_helsmoortel
if you love to see pretty little things.A very warm thank you to
Eline
for tagging me! I'm not sure who has or hasn't shared this tag yet (I am a
liiiiitle
late to the party) so I won't embarrass myself and show how far I am behind with my blog reading. I hope you guys enjoyed and see you soon!