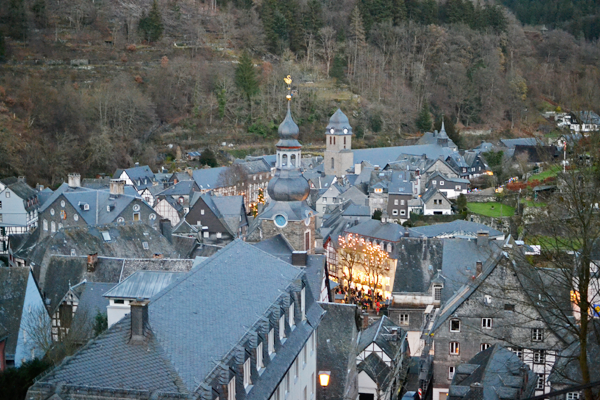 The German Christmas markets (or
weinachtsmarkten
) are my favorite. Every year we try to visit a German town around Christmas to do a little shopping and enjoy the Holiday cheer. You can read about my visits to Düsseldorf
here
and
here
. This year we went to Monschau for the first time with friends and I've taken a few photos to share with you!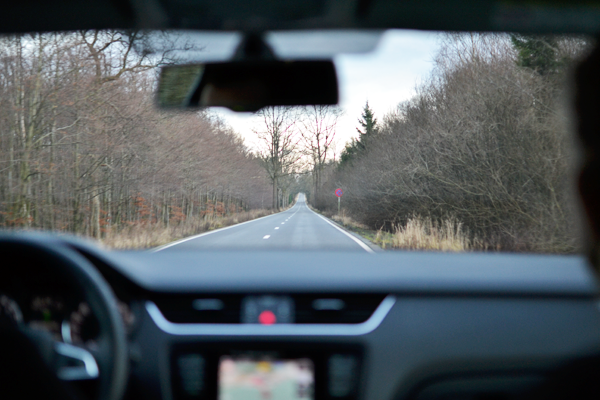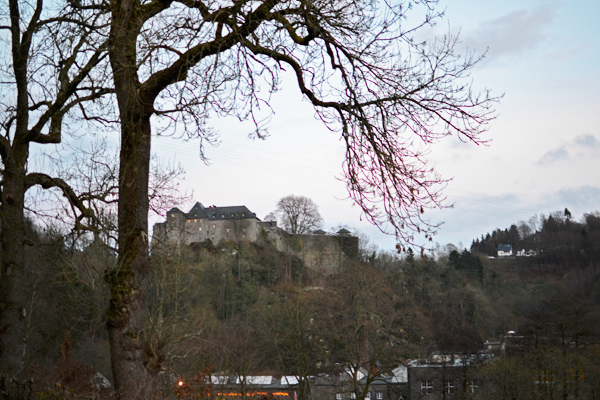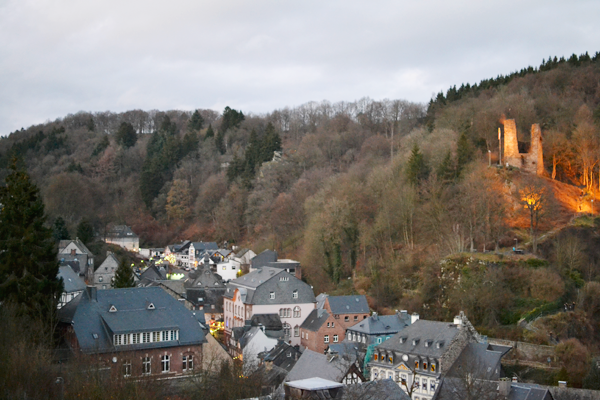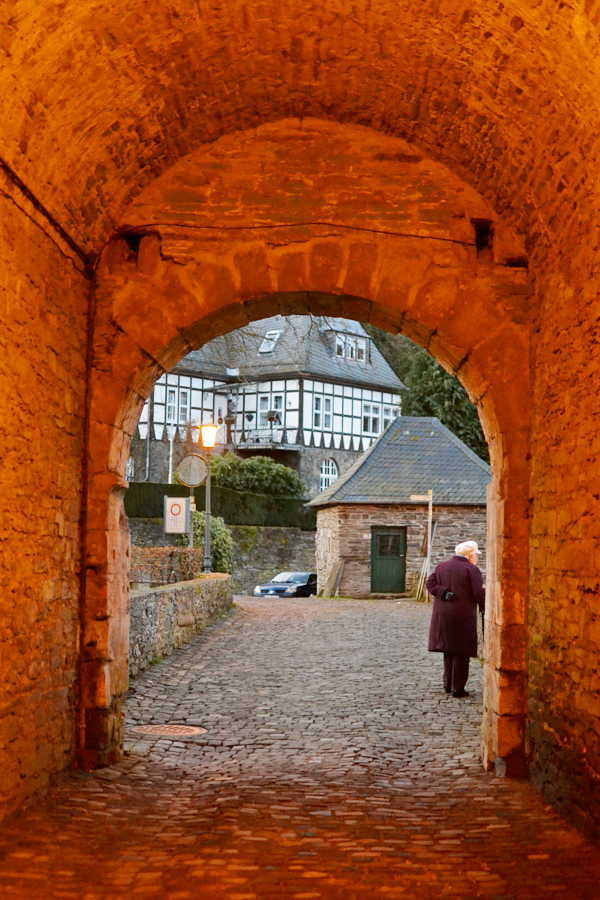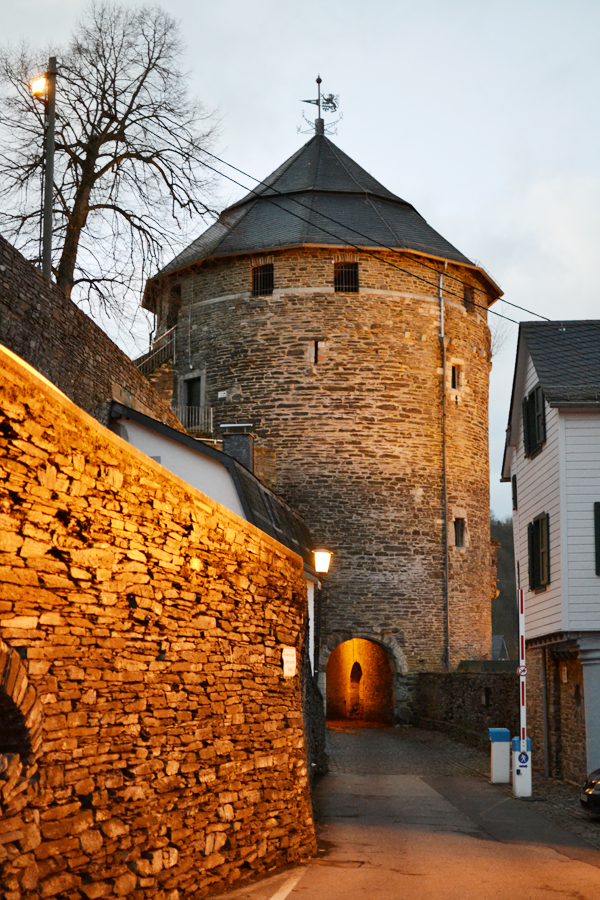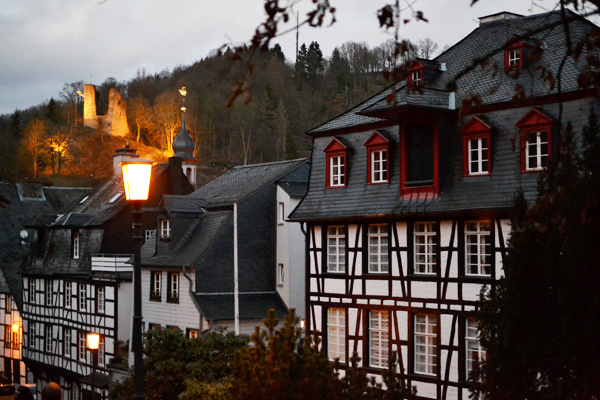 Monschau is a quaint little town hidden away in a valley. It's just a few kilometers across the Belgian border and you have to drive straight through the Hoge Venen to get there. The views were amazing! We parked the car at the top of the hill and decended into the valley through small pathways. It was already late, and the monumental castle was lit, as were the tiny little streets. It made made us get into the Christmas spirit before we even saw the markets.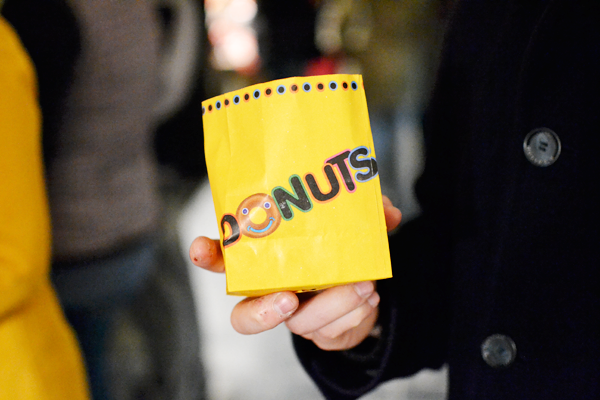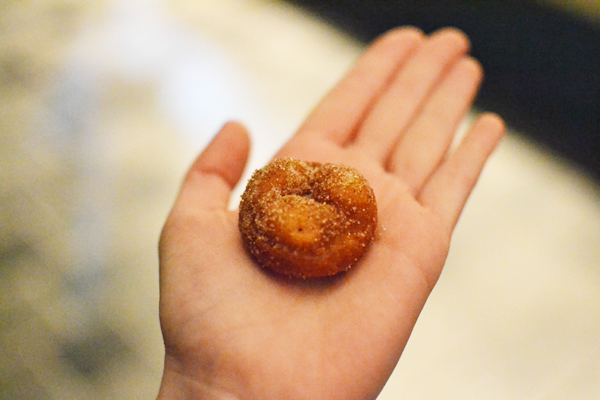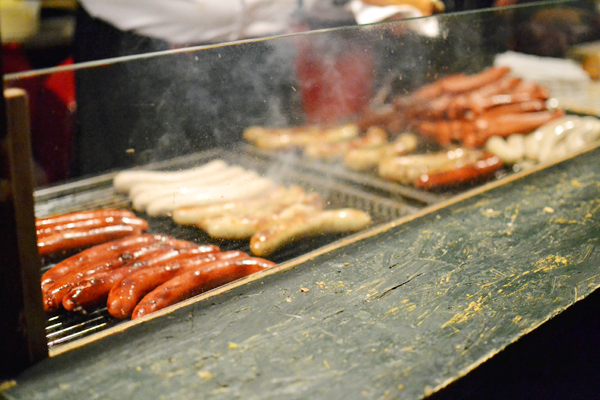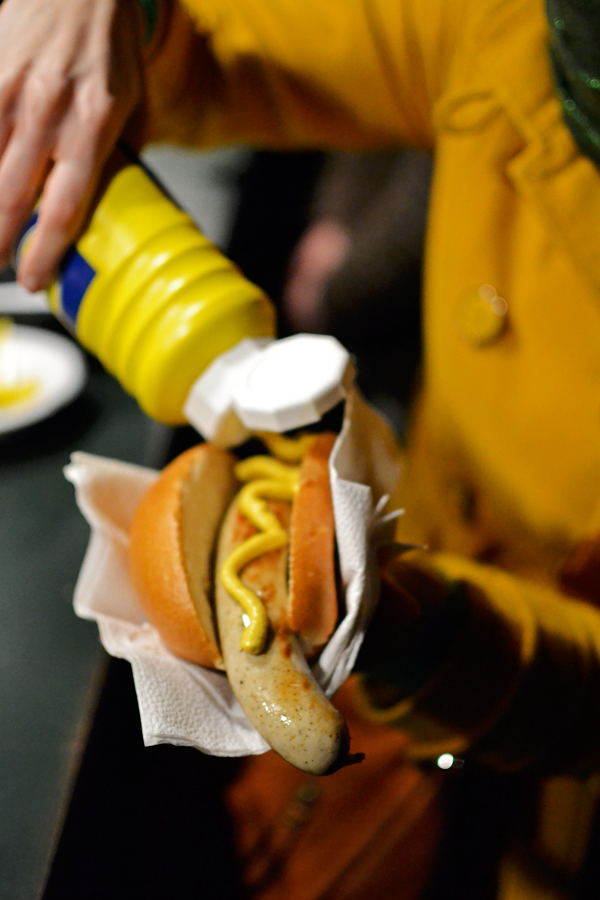 Bratwurst und sauerkraut! K and our friend K (that just sounds ridicilous. But privacy!) enjoyed a big, greasy bratwurst sandwich while P and I went for those cute mini donuts. The donut stall had an almost full automatic mini assembly line installed that made the donuts for them. Quite fun to see! The donuts are tossed in cinnamon sugar and deliciously crunchy. I'd have some right now! Later in the evening we also bought reibekuchen and gluwhein for the boys, hot chocolate for the girls.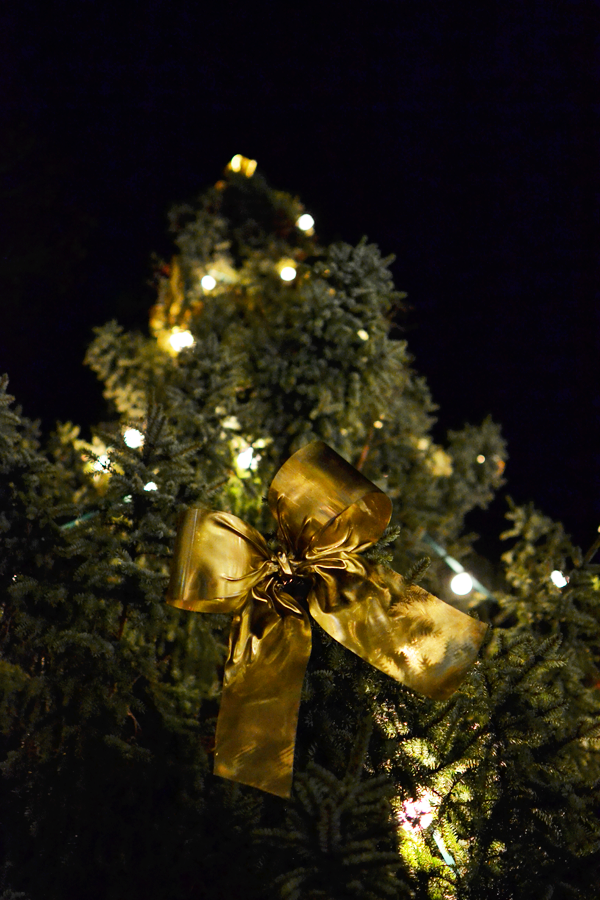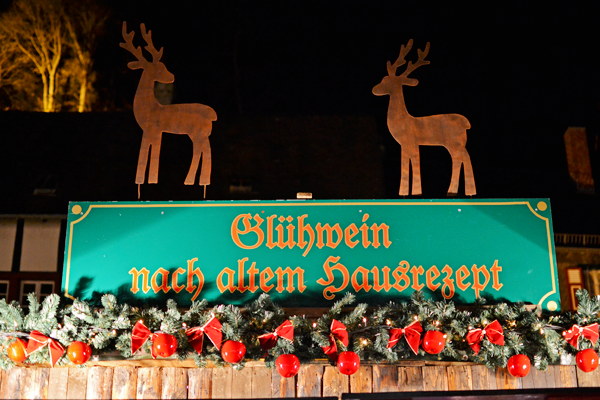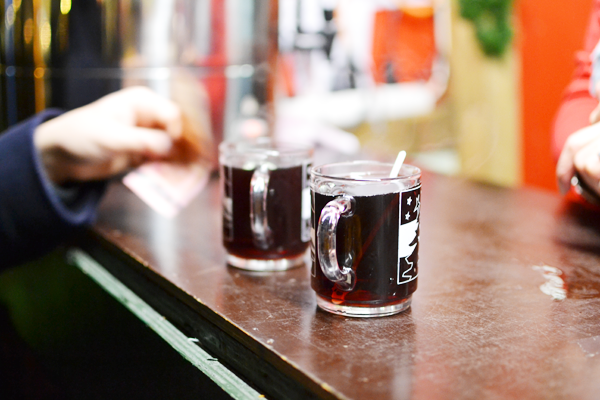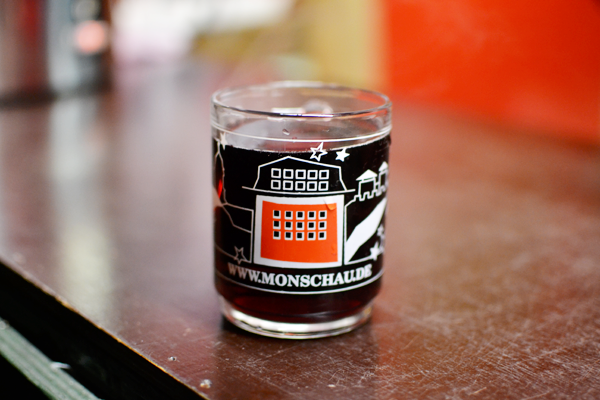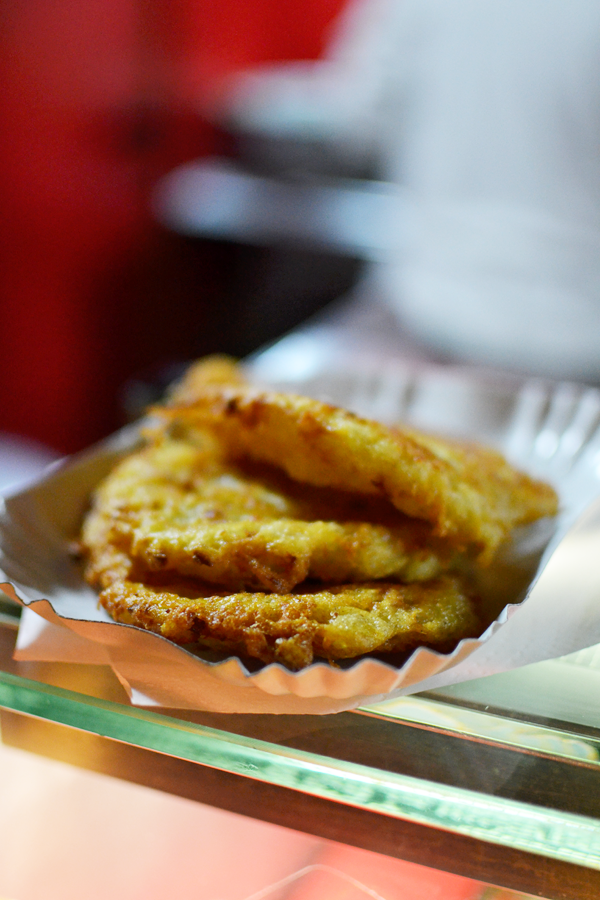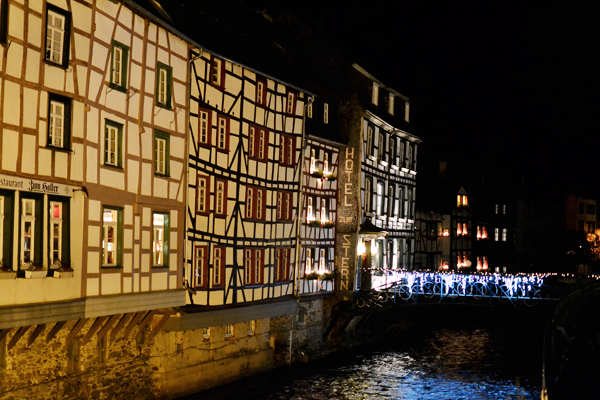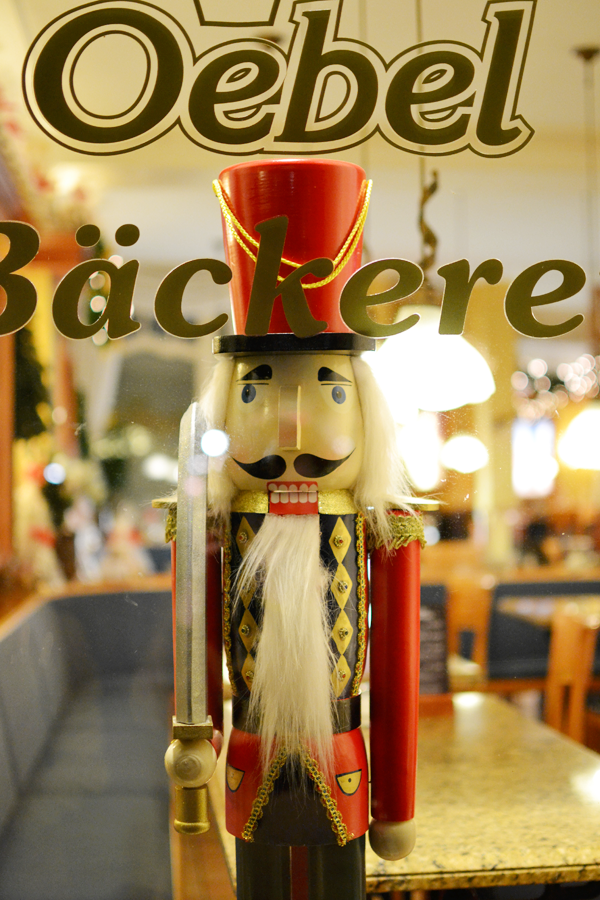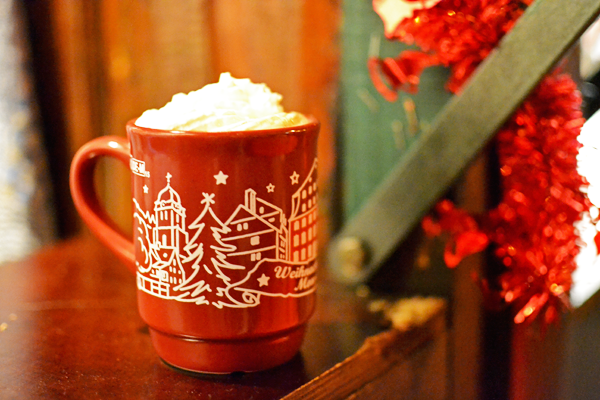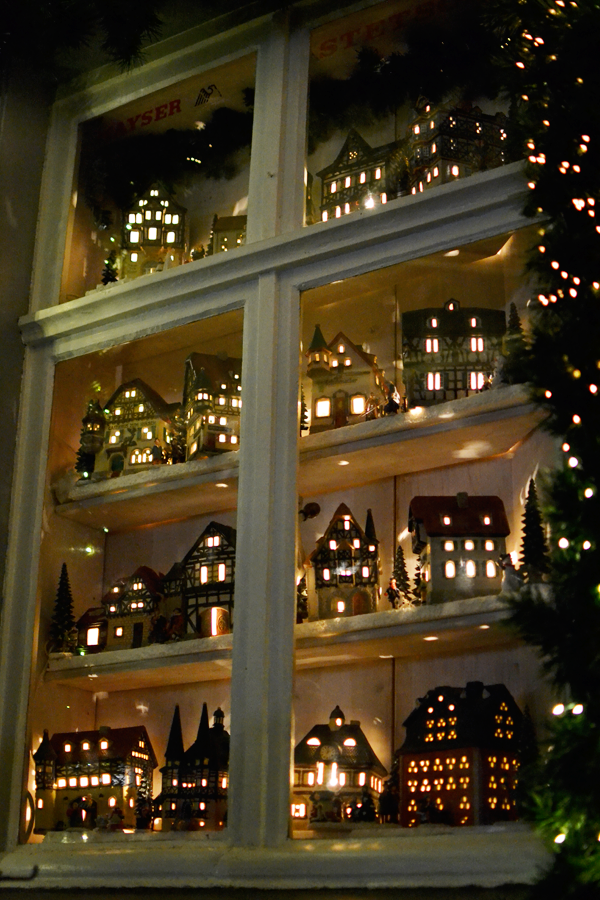 See those cute Christmas-y mugs? Guess what I'm having my coffee in right now!? When you order a drink at the Christmasmarket you pay a €2.5 fee for the mugs. You get your €2.50 back if you return them, but I never do. Over the years I have collected a very large set of Christmas mugs and I love that all of them have memories attached to them. I've shown a part of my collection on my Instagram last week and the snowman mugs from Düsseldorf could count on quite a lot of likes from you, haha.
I'm going to leave it at this. I just quickly wrote this post in the uni library because I realized I have a blog event tonight and won't be home to post. Thank goodness I had already uploaded the photos to my server which is something I normally don't do, haha. Maybe my unconsious is till more awar of my blog than I am in these times of school deadlines. Maybe.