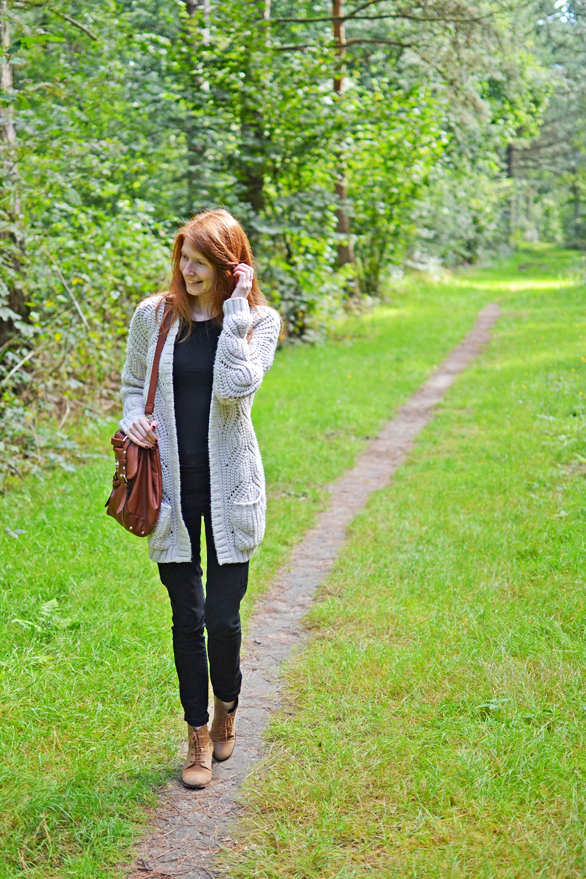 For those of you who haven't seen a calendar today nor seen their Instagram feed: it's the first day of fall! Not that you notice it much when your outside. The air is a little crispier, there's some rain here and there, but overall the grasses are still green and the sun is still shining pretty much. But even though the last bit of summer is lingering on us, I felt like dressing for fall when we went on a short walk this weekend.
The fun fair is in town and we live close to the town square. K and I wanted to escape the crowds and went exploring another part of our hometown. We went into a small woods that was still looking lush green and searched for mushrooms and squirrels. I was a little dissapointed to see that the chestnuts haven't dropped yet, but luckily the hazelnut tree at my grandparents is burying us under its precious nuts. My parents walnut tree is about to give weight too and I can't wait to bake carrot cake and cookies with all the yummyness that its going to release. Oh fall, how I've missed you!
This cardigan is and old one and never really was a favorite until this season. Everyone is wearing those big, fluffy short cardigans as coats these days, but since I've just moved house I am using this one as my own version of it. It's cozy and warm and especially nice to wear during long writings sessions in the library. You've seen it on the blog only once before, about the same time last year, when we got to enjoy a nice Indian summer. They say we will get another one at the end of the week. Yay!
I also have a special on The Ginger Diaries today! I am wearing nail polish! Oh, what do mean "bloggers have moved on to lipstick"? Guess I was right when I said I was never going to be a beauty blogger. It's Essie. I don't know anything about nail polish, but Essie is supposed to be good, right? I did two layers on one hand and one layer on the other because I don't have any patience for this kind of stuff, and know my one hand is looking mighty cool and the other like I've just dipped my fingers in acid wash. I should probably go clean it off. And go get me some fritters. Cause the fun fair is open. ♫ We're flying hiiiiigh. Rrrrready for the next ride! ♪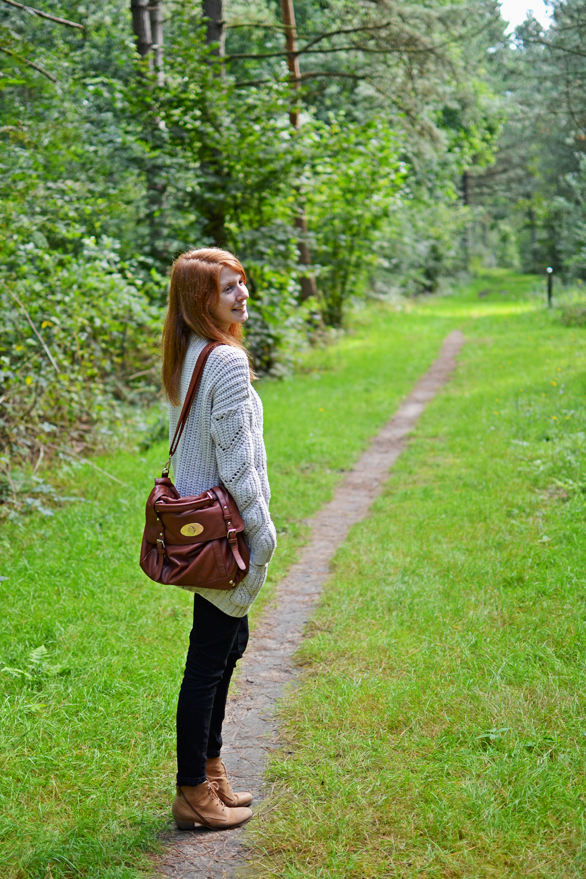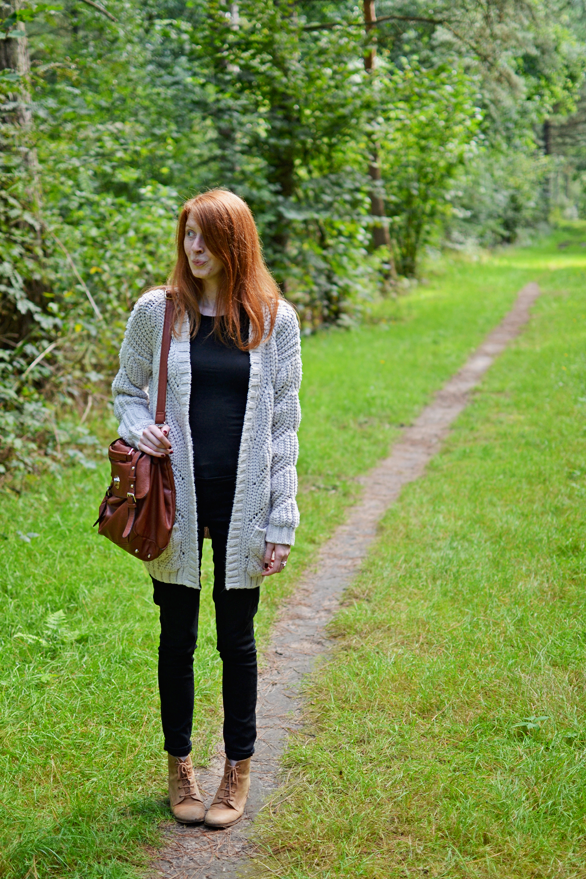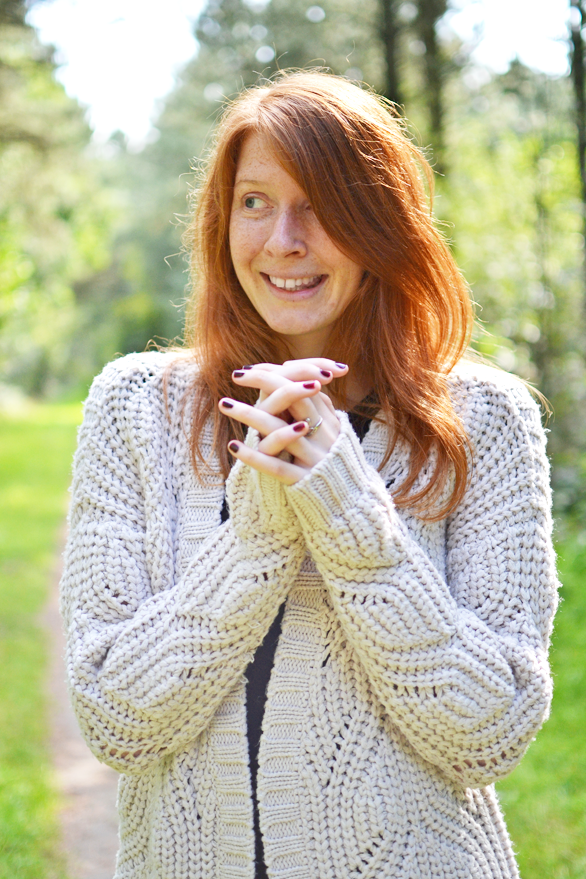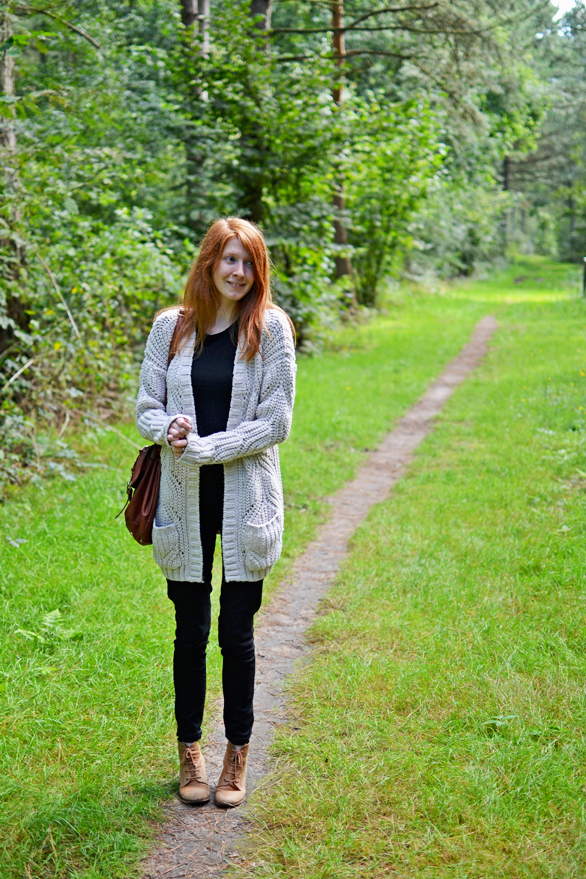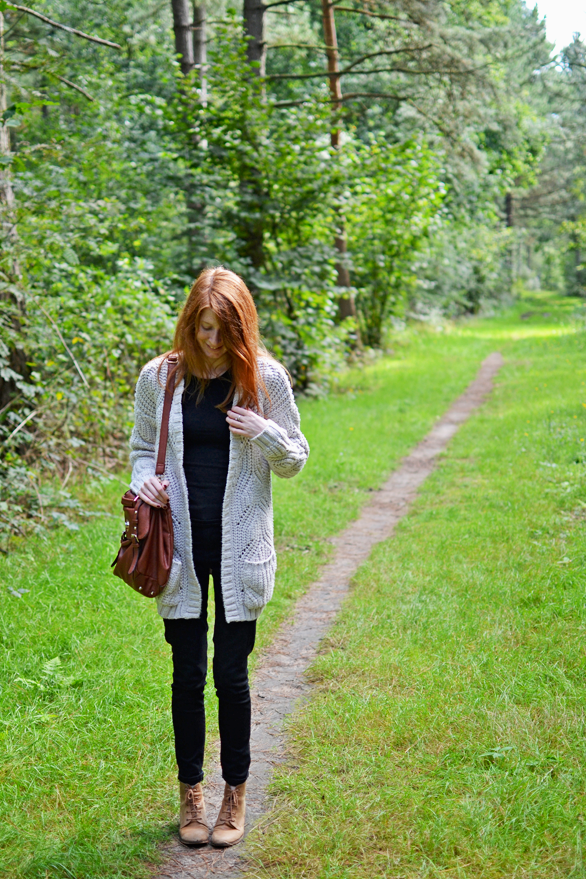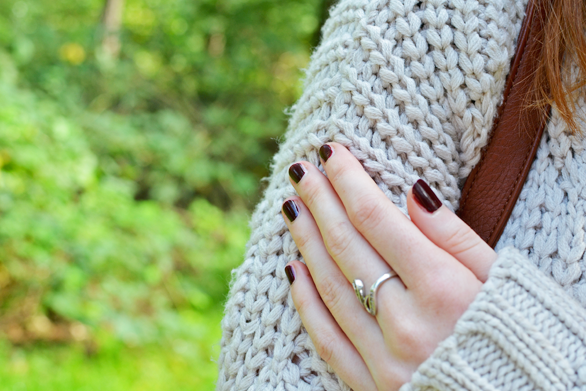 cardigan: C&A • jeans: Levis • top: Only • shoulderbag: Essentiel • booties: Jonak • nails: Essie 'shearling Darling' • Ring: gift from K