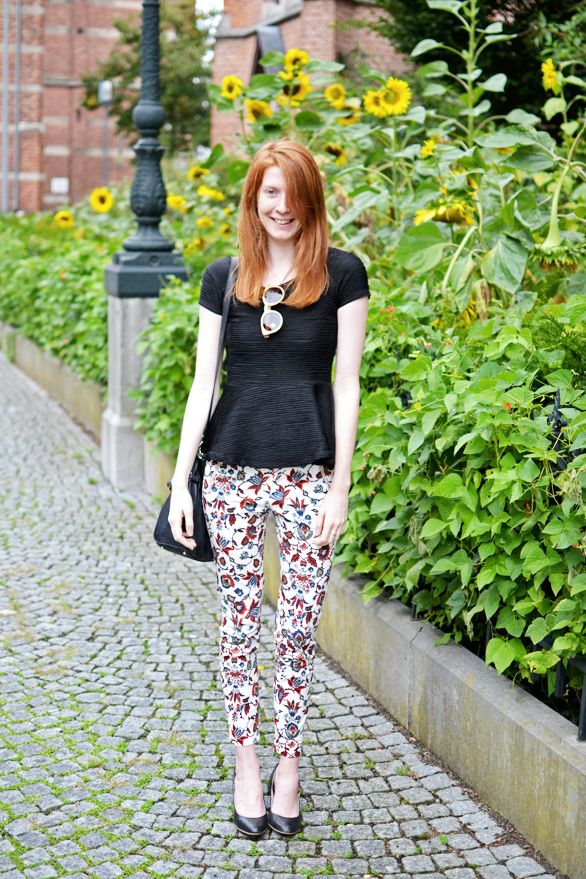 So, September huh? The hazelnuts are falling, the sunflowers rising and Starbucks is carrying Pumpkin Spice lattes. This afternoon I found myself at Veritas looking at black opaque tights and I drank my iced coffee with hazelnut syrup. We're barely reaching 16°C in Belgium these days and I've traded my summer dresses for my cozy cardigans. Fall is coming at us way to fast.
Rewind a couple weeks back. Just while I was studying for my exam and in need of a little ray of sunshine, the team behind
Polette
found their way to me and kindly offered to let me try their online services. In short, Polette is an international online eye wear retailer that offers prescription and non-prescription glasses at very budget friendly prices. Their online shop carries a variety of designs ranging from pretty normal to totally funky and prices lie between €10-€50 for a frame and €10-€100 for custom lenses.
I must admit that I am hesitant when it comes to shopping for glasses online. I do not have an easy face shape and am very conscious about what I put on my nose. In daily life, I prefer to wear my contacts over my prescription glasses and I barely grab for my sunglasses. So little even that I didn't notice that K has had my Ray Bans on loan for years now until I just went looking for them. They're probably in his car. Still, I had read so much good about Polette on my favorite blogs and my optometrist recently warned me how important it was to protect my eyes in the summer, so I decided to give Polette a go.
With over 900 pairs to chose from, it was hard to pick out the perfect pair. Summer was nearing its end so eventually I thought it would be best to pick a pair that could work in the late season as well. The collection of wooden frames caught my attention and I really liked the "
Chocolate & Vanilla Cream
" sunnies (sounds good, doesn't it?). With its light colors and wood texture the Chocolate & Vanilla Cream makes the perfect pair of shades to take me from summer into fall. To get an idea of how they would look on me, I found that it helped to compare the measurements of the glasses in the web shop to the measurements of my own prescription glasses. K came in while I was placing my order and he actually tried to convince me of another pair, just so he could "borrow" them again I'm sure! The glasses got delivered at my doorstep just a few days later and I've worn them pretty much since. The quality is what you pay for and if you need a protective pouch you have to order one separately. I have glasses cases enough so I didn't get another one, but I still find it a bit silly that there isn't one included in the standard package. The pair I chose fit me well and don't slide of my nose while I wear them, which is a big bonus! I like them, and I'll probably work them into many of my outfits to come.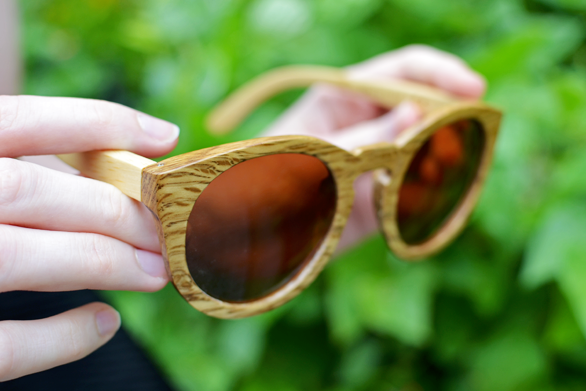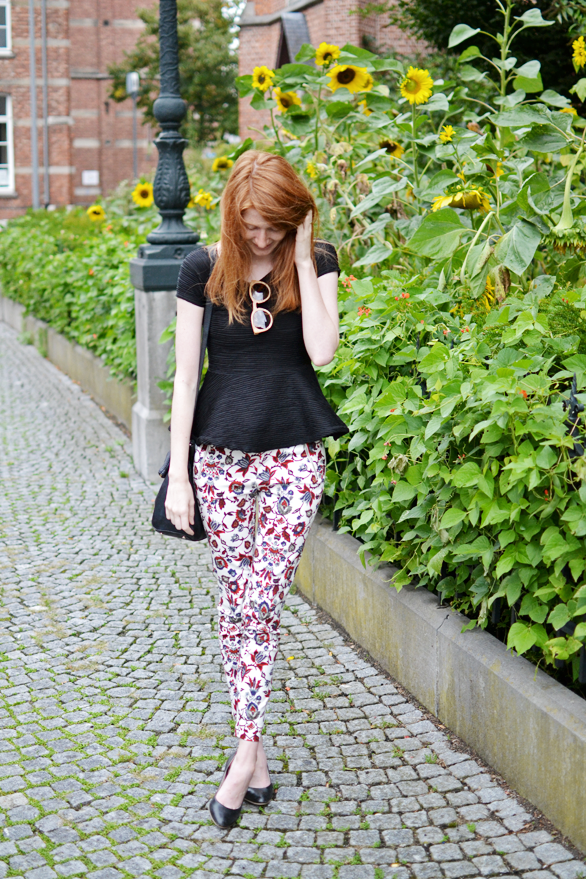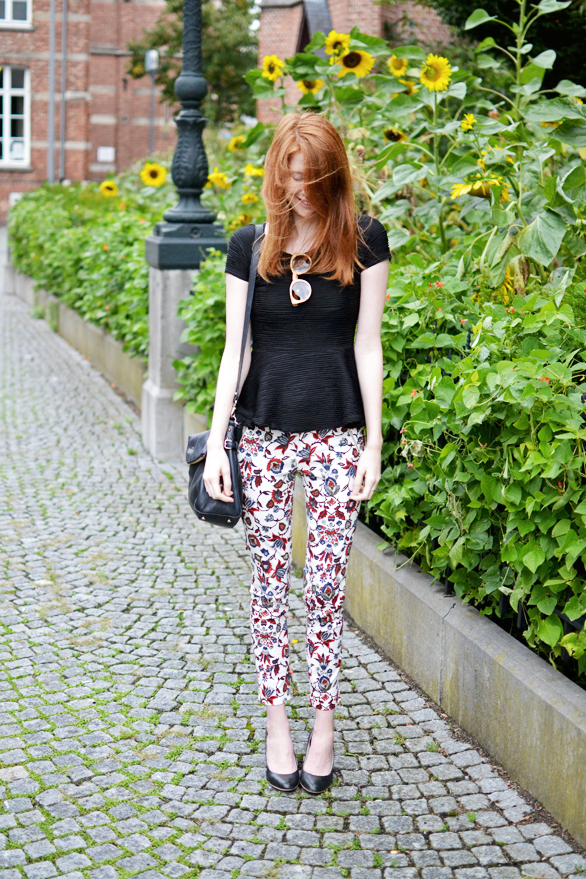 top: Zara • bottoms: Zara • glasses: Polette (c/o) • heels; Cypres • bag: Kate Spade 'Little Minka'