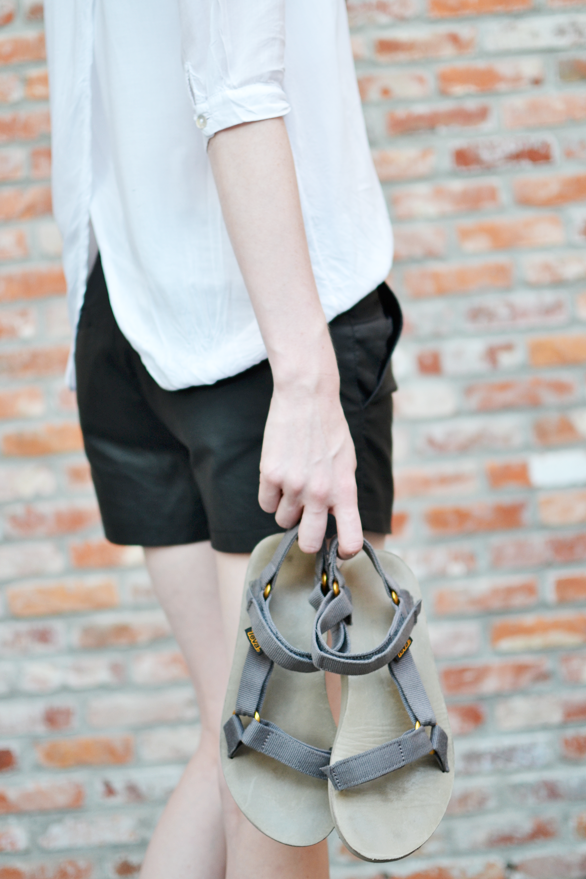 It's late. Seven past nine in the evening. K's on the couch asking if I want to join him and watch some random Netflix things. He has ice cream too. I should probably get over there, but first I want to write a little here. I haven't been around much in August and I really want to share about my new shoes.
I talk a lot about shoes lately, don't I?
Teva sandals. I know, I know… they don't always have the most fashionable reputation, but this summer they came back with a bang. I have a brown leather pair that I used to wear in my outfit pictures all the time. Back when we shot them on our long morning walks in the woods and I couldn't really wear any other shoes. Those Teva's also travelled around with me. New York, London, Venice, Paris, Barcelona, Firenze, Washington DC, Bologna, … everywhere I went, they took me. In Barcelona I got that famous "Teva Tan" and you could see the straps tanned on my feet until late in the winter. After years and years, I still have them, but they are quiet worn out which is why you haven't seen them around this space so much. If you want to see them, I can throw you back to
this post from 2011
. Awkward.
When Teva Europe contacted me a while ago and asked if I wanted to join their #OriginalSummer campaign I immediately was enthusiastic. The Instagram campaign is all about sharing your favorite summer moments with Teva and I had gone through the hashtag a couple of times already. There were so many beautiful travel photos that I actually missed taking my trusty leather pair out on an adventure. Even though I wasn't going to be travelling this summer, Teva gave me neutral grey Originals with golden detail to replace my old ones. I'm in love! I am curious to see where they will take me in the future, but for now the town square will have to do.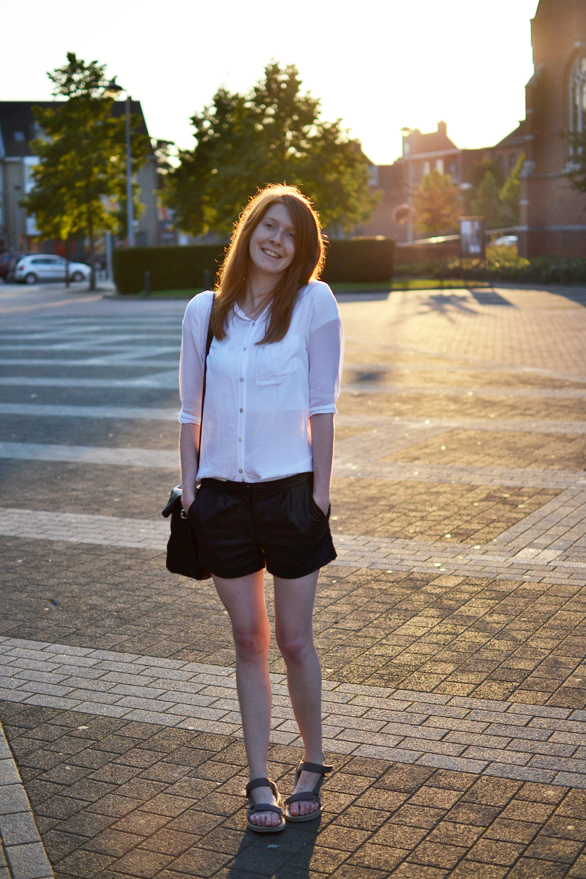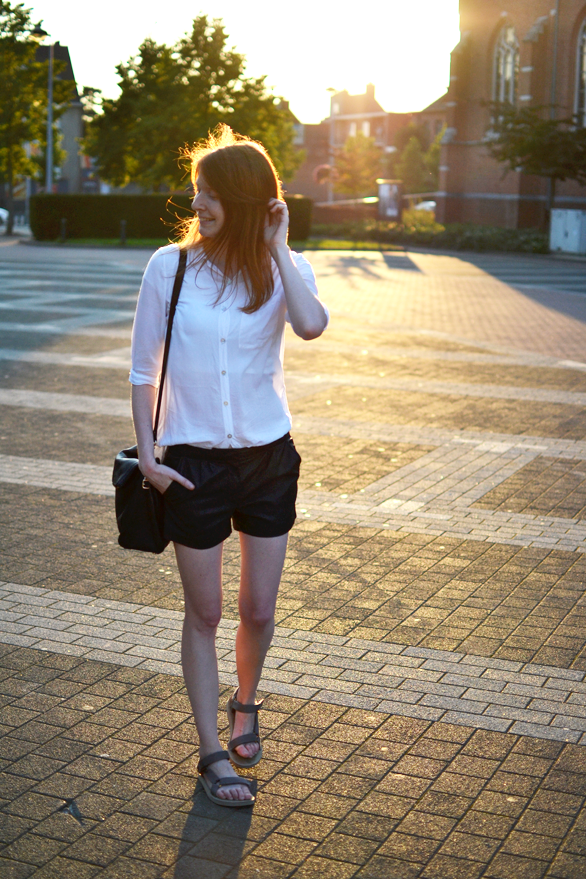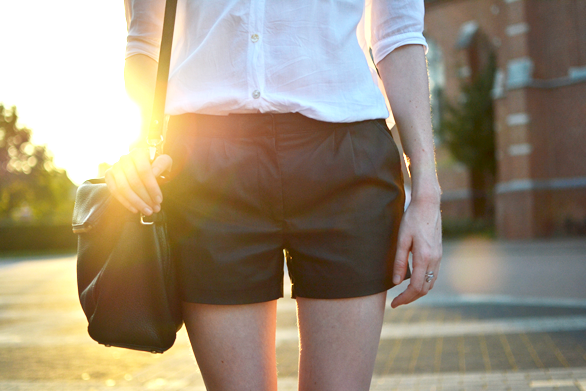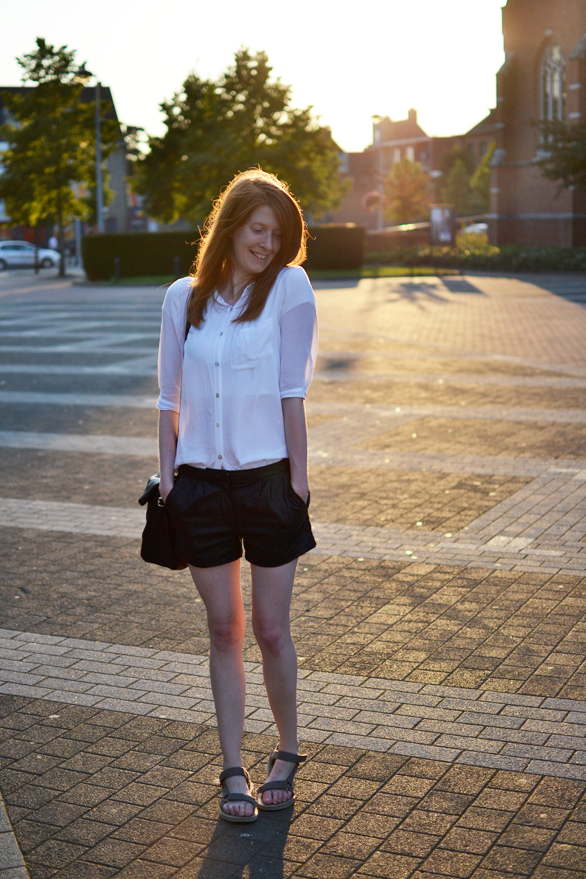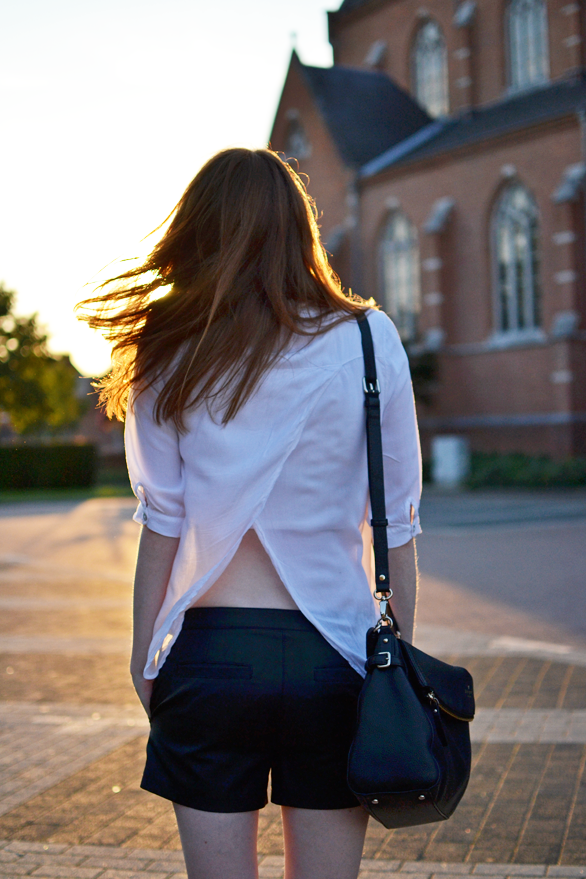 blouse: Unic • crop top: Forever 21 • shorts: Vila • sandals: Teva (c/o) • shoulder bag: Kate Spade