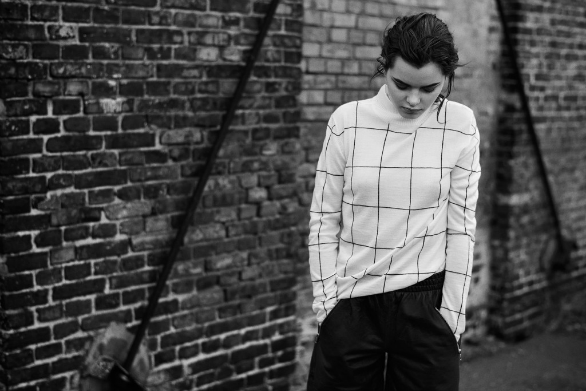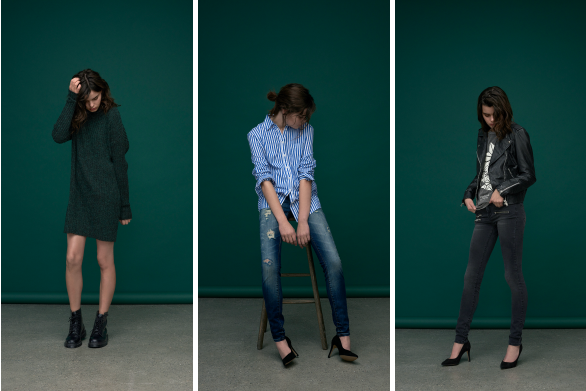 Do you remember the post I wrote about my love for
From Warsaw
? I told you how madly I had fallen for their red dress and how that dress was the only thing that really stuck with me from all the fashion collections I saw during the FW15 press days. Well, I lied. There 
was 
another collection that caught my eye.I didn't fall for it instantaneously, but it kept lingering in my mind and with fall coming closer I keep looking at their lookbook. Today I'm sharing a bit about Mbym on the blog.
I was invited to visit a press agency I had never met before. I knew little about the brands they represented, so I walked into their showroom with a curious heart.The first thing I noticed when I entered was a rack of emerald green clothing. Being a redhead I'm trained to notice that color and after a short introduction I went straight for it. I found feminine dresses and soft, slightly oversized plaid blouses. At the time we were in the heart of Spring and the attire said little to me, but now that we're only 11 days away from September… . Here's my wishlist. That plaid dress tho.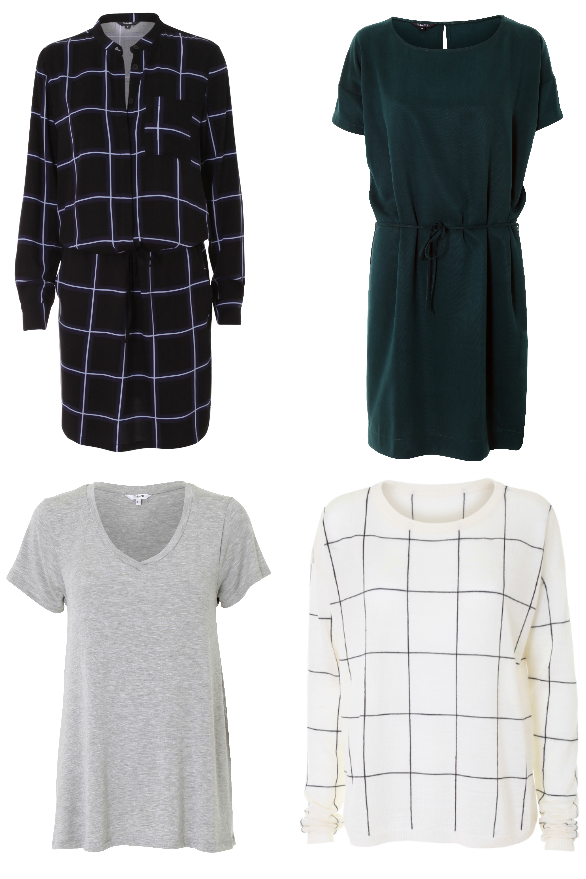 Mbym is a Danish brand that aims to bring us soft, simple looks with a bit of and edge. You all know how I like to feel a little badass sometimes (and fail), but I also really love comfortable, classy and feminine outfits. Mbym offers all those things and at a fairly reasonable price. It's not student budget, but it's not over-the-top either. They also have a range of beautifully made jersey basics that looks very promising to me! You can shop mbyM online at Zalando or in the Men At Work stores.