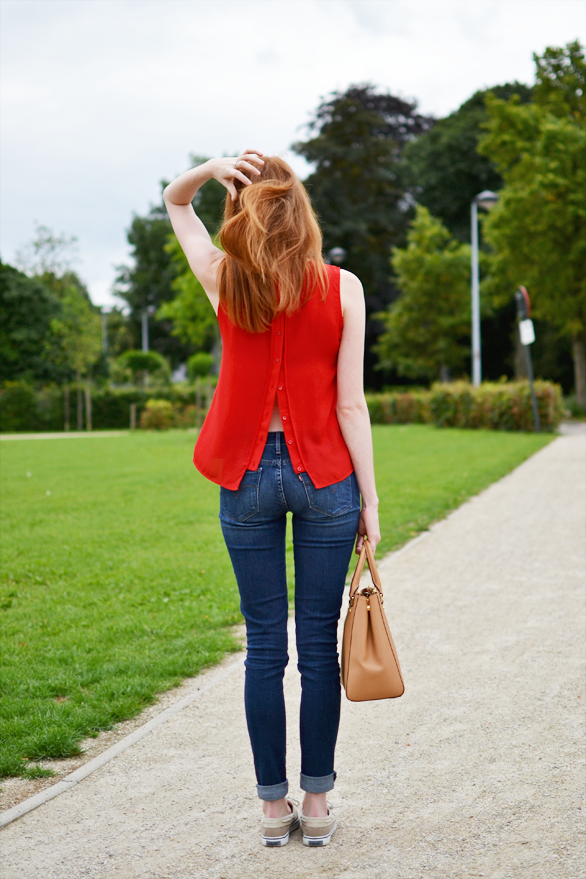 I can't really tell if it was Revenge, my profound love for J.Crew or Spencer Hastings wardrobe on PLL that got me into the whole preppy look. What I do know is that I am now the very happy owner of the most preppy shoes out there. Well, they rank to the top most preppy shoes together with Hunter rain boots. I have been coming back to Sperry Top-Siders for a couple of years, but eventually always preferred spending my money on ballet flats or sandals for summer.
I went to the doctors office a few weeks back to get my annual exam and pick up a prescription. While getting measured I had to stand tall against the wall and my doctor noticed how my feet seemed to have gotten more hollow. I lean on my feet in the wrong way and have a high arch, which has never cause me any pain, but added to my supple ligaments causes me to have low balance and easily sprain my ankles. My doctor shook his head 'no' when he asked me what type of shoes I usually wear: heeled sandals and pumps. These ingredients make a recipe for disaster and I could feel it coming as soon as I started jogging again this Spring. I badly sprained my ankle after only four runs. My running shoes have since been my best friends on cooler summer days because they really were the only flat shoes I had where I could strap my feet in nicely. However, wearing bulky black trainers under summer dresses wasn't something this style blogger was going to do willingly. My mom agreed that I needed something more dressy and girly and thought these Sperry's would be a good option. I couldn't agree more! They go nicely with my summer wardrobe, especially red and navy blue things, and I've been wearing them all week. I've added a sole inside with a cushion to support my high arch and now they walk almost as heavenly as my Nikes. The ankle is a bit low on these shoes (think low all-star fit), so if you don't like that then I would recommend looking at Sperry's other models.
I didn't throw all my 'irresponsible' shoes out. I kept them mostly for when I'm going out with the girls or on a date night with K. I will do my best to wear flat shoes more often for school – oh wait, I am graduating – work (that sounds weird) and when I'm running errands or walking longer distances. It was also very nice to have a doctors excuse for shoe-shopping, even though I don't really like shopping all that much. There's currently a new pair of converse all-stars in my wardrobe as well (don't worry: with the cushion my doctor said they should be fine) and I can't stop looking at all those cute Keds out there!
And now I'm writing about my shoes while I was actually going to tell about my new red blouse. Well, I'll just let that one speak for itself then. What I will say is: best money spent on clothes this year.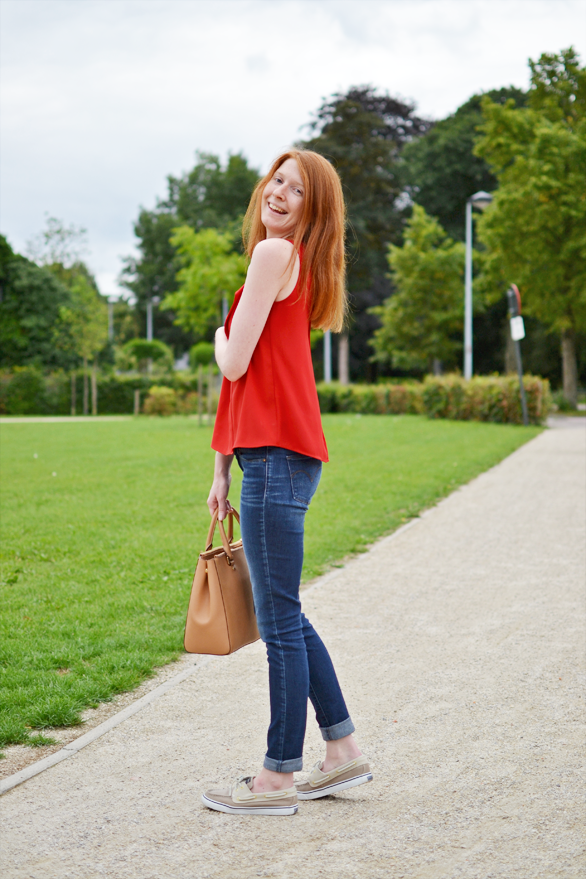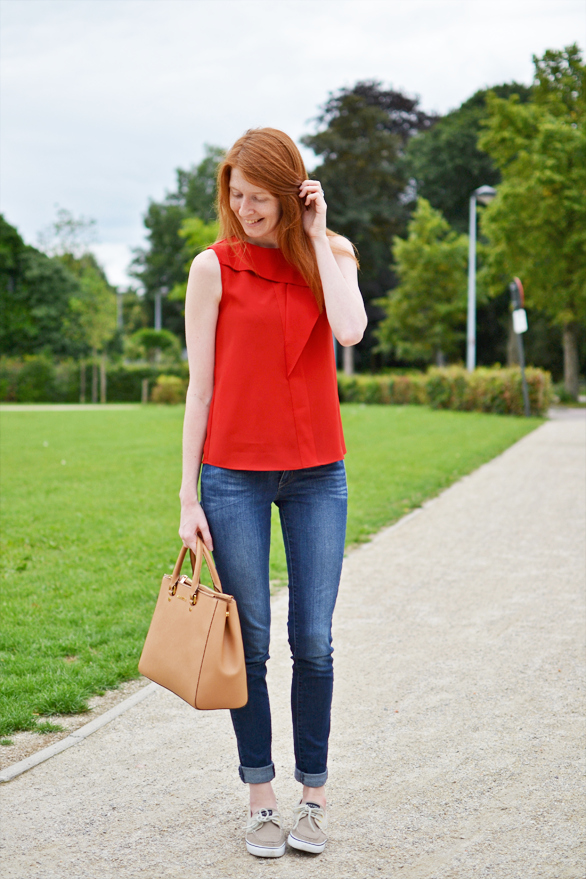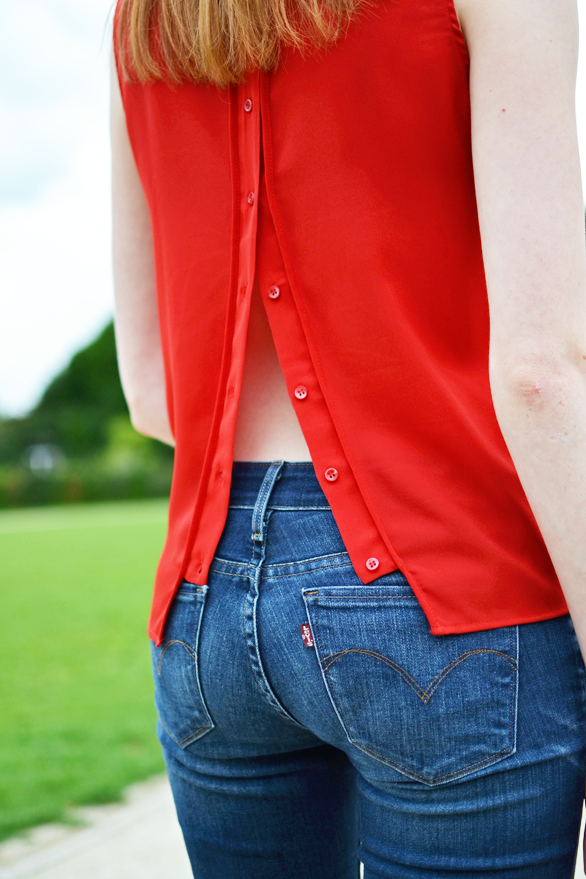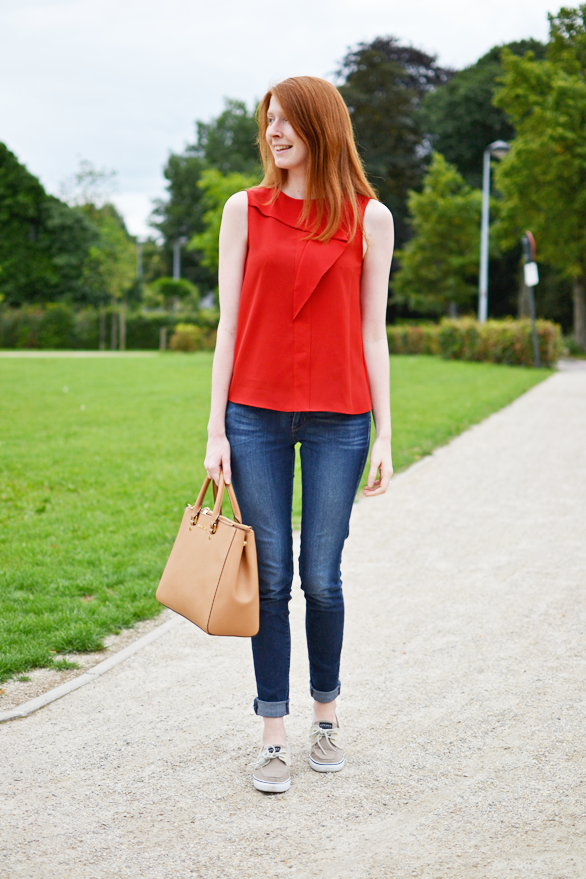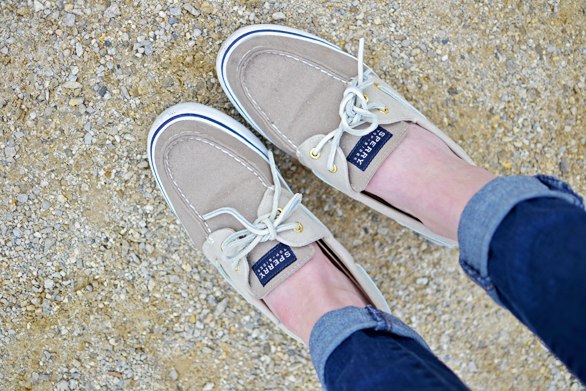 blouse: Zara • jeans: Levis • shoes: Sperry • handbag: Michael Kors "Sutton"