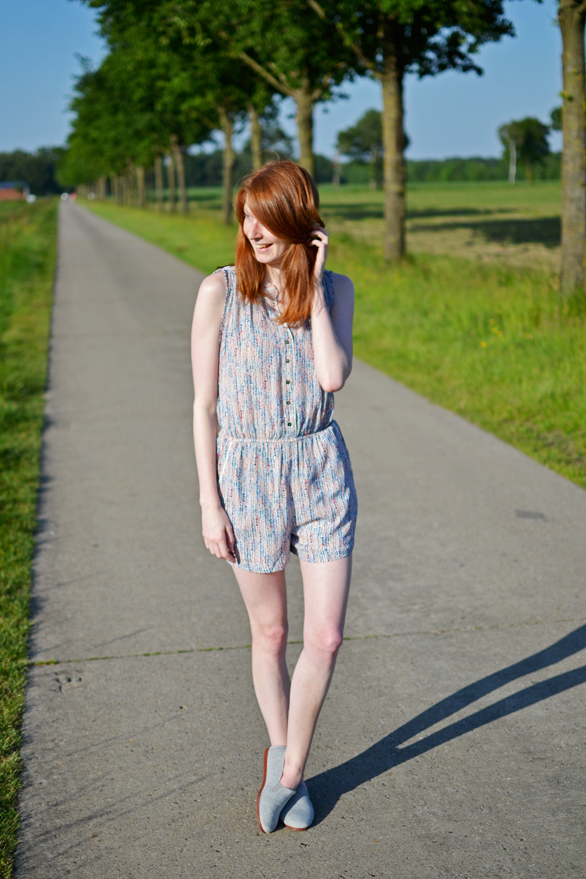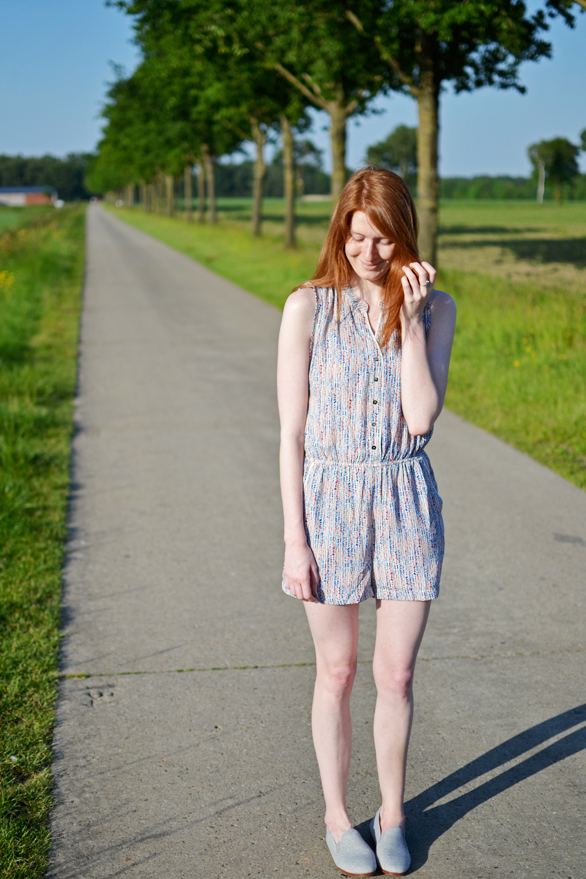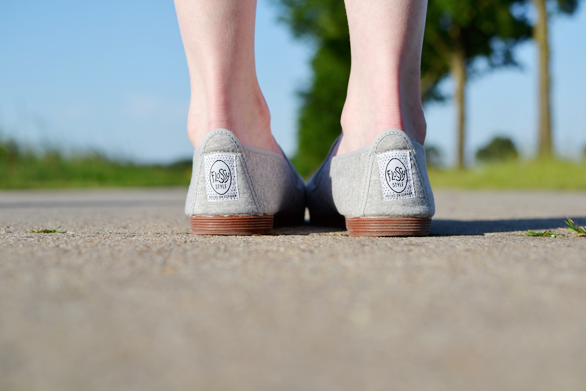 "Wear them gold and diamonds rings. All them things don't mean a thing. Chaperons and limousines. Shopping for expensive things.". Next to anything from Toto or Journey, Fergie's 'Glamorous' has been one of the songs that defines my relationship with K. We spill out Ludacrises lines at least once a week and if we're playing the latest GTA we'll have Non-Stop POP FM on until it comes by. We love it. And so when I was gifted these Flossy shoes at the latest Press Days I couldn't not include the song in my blog post about them.
I'm still not entirely back into my outfit shooting groove, but hey, it's summer and nobody cares! I've been spending my days outside with friends and on the running track, trying to get back into shape after closing off the school semester. It's feels so good to be out of the city and let everything fall off my shoulders for a moment. Antwerp was getting a little too much for me lately. Being home feels good. My summer break has started, the last one I'll ever have, and I have so many fun things planned. Dreamy days trips and staycations, bars I want to try out, restaurants that are begging for a visit, … my bucket list for summer is endless. But, all of these things require flat shoes and if there's one department my closet is lacking in, it's the shoe department. The only flats I currently have are a pair of extremely uncomfortable Jonak ballet shoes and my 10 year old Converse All-Stars. Not good. These Flossy shoes came just in time, and I'd like to thank Flossy for giving me a pair. They might not be the most sound choice of shoes for a whole day of walking, but I've worn them a lot on short evening walks and for quick shopping runs because they're easy like that.
Also: they smell like strawberries. For real.
The press agency that represents Flossy in Belgium had set up a table full of crafty items for us to customize our pair during the Press Days. As we were already running late I decided to leave mine plain and simple, but many of my blogging companions went all out. See the Instagrams of
Joppe
and
Monica
for proof! It was my first time visiting Maison PR and it was so lovely to meet the team behind the agency. Thank you for having me Maison PR, and I'm already looking forward to the SS'16 Press days!
Romper: forever21 • shoes: Flossy (c/o)