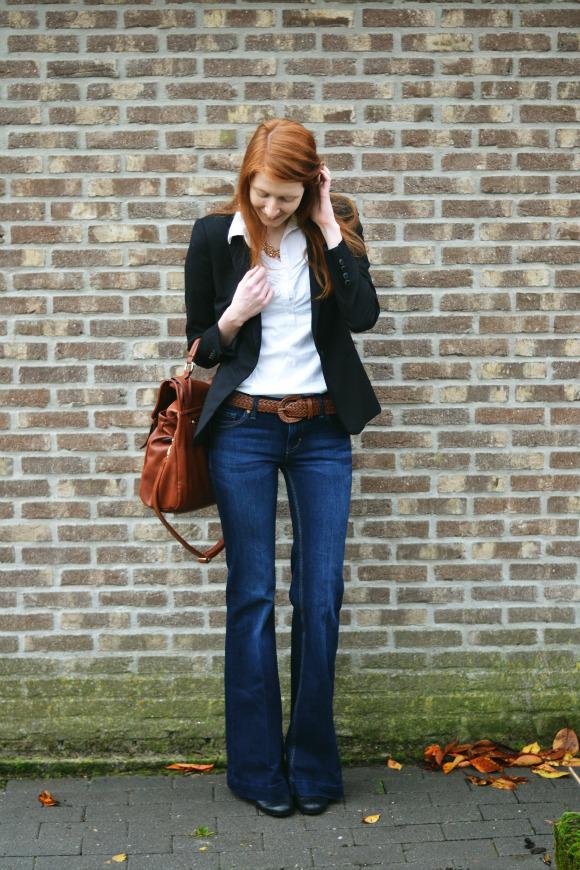 Zara jeans // Vero Moda blouse // Mango blazer // Boo shoes // Essentiel bag // Forever 21 necklace
You know what I don't like about Christmas? The fact that K always seems to know what to get me, and always has his gifts way before I have any for him. And then he starts teasing me with vague hints about what he got me. This year's no different. I received a teasing PM on Facebook informing me that my first gift is bought… and that it's something "fun"! Grr… You are mean sweetheart!
Where he seems to have no trouble coming up with ideas, I am completely stuck. I've been skimming the internet and read through countless "what to get for your husband"-lists. Still nothing. I tried asking him, but everything that crazypants longs for in his life is… a projector. Astonished and confused I repeated what he just said: A pro-
jector
? He meant it folks. The kid wants a little mean machine to project movies on a wall. He took me on a virtual ride around the internet and showed me youdon'twhattoknowhowmany projectors. To restore the balance, I made him look at Madewell clothes. And just when you think it's not going to get more silly, his brother comes along and happily states he finally found the perfect gift for Christmas… you guessed it: a projector!
Boys!