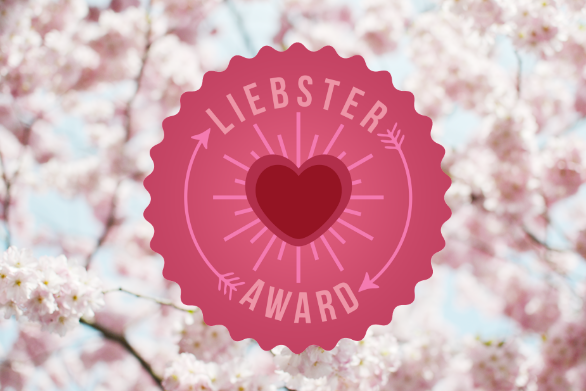 Emily from Em Busy Living granted me the Liebster award last week, and although I know these are usually given to young blogs and mine doesn't really fit into that category anymore, I wanted to answer Emily's 11 questions for me. It has been a while since I shared some random bits about me on the blog and you guys used to really like this kind of posts on The Ginger Diaries. So… off we go!
1.Where do you currently live and what's one thing you love most about it?
I'm born and raised in the Flemish region of Belgium, in a small town on the border with The Netherlands. I've never lived anywhere else. What I love most about our tiny nation is the food, our history and the fact that nothing is more than a 4 hour drive away. Unless you get stuck in traffic and let's be honest: I bet we hold the record for traffic jams.
2.Do you have a motto? If so, what is it?
As a teenager I used to go by "yesterday is history, today a gift, tomorrow a mystery", right now I can't say I have one.
3.Where is one of your favorite places you've ever traveled and why?
London, Canterbury and Edinburgh. The UK holds a special place in my heart. I'm writing a special blog post about it that I hope to share soon!
4.List three NEW places you'd visit if money was of no concern.
Alaska, Northern Canada and the Australian outback. Maybe I'd do trans-Siberia too but my body wouldn't last out there a day. Unlike what most people think, I am an outdoorsy girl and have a hunger for adventure.
5.What's the best book you've read this year?
I haven't read for leisure in a while. I'm reading bundles of academic papers for my thesis and prefer to spend my time off the job having coffee-conversations with my girlfriends. I'm really good at that! I also really am not the type of person that can sit back and relax. I just have way to much energy to be still, haha. Part of being a redhead I guess!
6.What is the best movie you've watched this year?
Since K and I introduced weekly date-nights we have been to the movies a lot. His favorite was Into The Wild, which we actually watched on Netflix with a good amount of Oreo's, but mine were The Hunger Games en Divergent. I like not having to think about the movie I'm watching, is that bad? We saw Avengers: Age of Ultron this weekend, by the way.
7.Who is a great, underrated band you think everyone should check out?
I haven't been into music that much lately, but I've been listening to my old favorites since September. Think the early 2000's: Linkin Park, The Offspring, Bowling For Soup, Jimmy Eat World, Blink 182, … . The good old stuff!
8.What is the one thing you take time to do for yourself every day?
Right now? Two episodes of Pretty Little Liars. I've set off watching the series for a very long time but I've been hooked since January. I'm almost finished with season 5 (currently at episode 9) and hope to be ready when S6 starts in early June! Other things I do daily are writing my offline diary and keeping up with my friends at home (I'm studying 60km away).
9.What is one of your guilty pleasures?
Pretty Little Liars? Oh, and coffee dates. So hipster, but so much fun!
10.What is your number one "bucket list" item?
Visiting Canada! And it's not happening any time soon, so I made friends with Canadian bloggers and live through their Instagrams. Hey Lynn, Veronika and Karyn!
11.What is the purpose of your blog?
It started out as a tool for me to enhance my English and connect with people all around the globe (when I was 10), then it evolved into a platform where I could share my journey to find my own style (when I was 17) and right now it's something I write for pleasure. I just love doing it. Or maybe I just don't know what else to do since I've been doing it for so long, haha.
Thank you for the award Emily! It means a lot. ♥