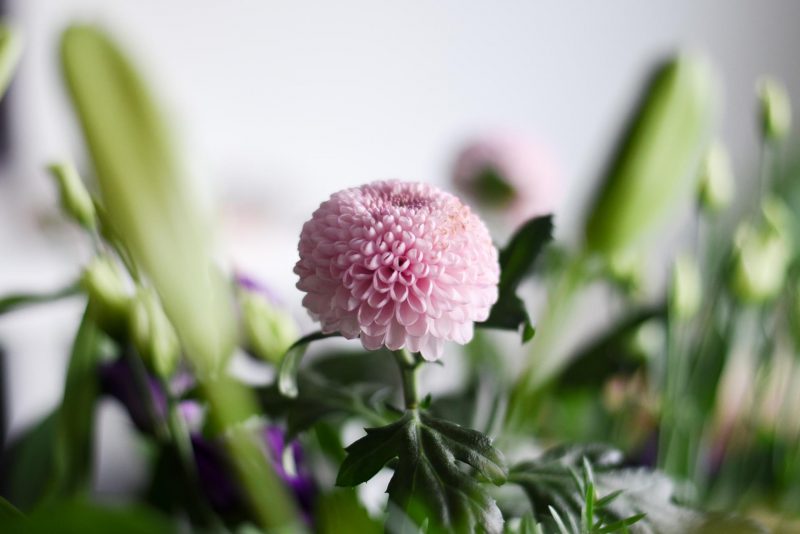 If you follow me along my travels or if you take a close look at my Instagram page, you will have noticed my love for flowers already. I try to have fresh flowers around the house all the time and they often make an appearance in my blog photos too. I recently received a bouquet in a very unlikely way and I wanted to share more about that with you today!
For this blog post I also had some fun with my new DSLR camera and Lightroom, so any feedback on the photos is welcome! I'm still learning… .
Greetz.be online flower delivery service
These days you can order anything online. I haven't shopped for clothes in a physical store for months and even my weekly groceries get delivered right to my doorstep. The only thing I seem to get out of the house for are my fresh flowers from the market. If my boyfriend would let me, I could easily spend a whole morning at the market picking out the prettiest flowers and greens to make my own arrangements with. I absolutely love it, but my boyfriend not so much haha!
These last few weeks we haven't been to the market and that means I haven't had any flowers in the house for a while. Just when I started to miss them I received an email from Greetz.be to ask if I wanted to review their online flower delivery service.
I never thought about ordering my flowers online. To be honest I was very skeptical about the idea. How on earth could a company deliver a bunch of flowers, fresh and all in one piece, to my doorstep? HOW!? Seeing the state of the boxes that most of my online orders arrive in I didn't have high expectations. I said yes to the partnership and figured that at best I'd find out how the delivery service works. The test would also save my boyfriend from running around the Sunday morning market with me, comparing different flower stalls in winter-y temperatures while he really wanted to sleep in. I'd say that is a nice bonus!
I picked out the extra large "Florissant" bouquet (€34,95). I'd tell you exactly what flowers are in the bouquet, but it's currently sold out on the site and my order confirmation email doesn't specify product details. Pro tip: extra large at Greetz.be actually means obnoxiouslylarge.
The Delivery
Ordering is easy peasy. You can add a card, pick a preferred delivery date and choose the way you'd like your package to be send. After placing my order I got a track & trace code because I picked the "delivery by courier" option. The flowers arrived two days after I placed my order. They came in a cardboard box almost as tall as I am. The flowers were wrapped in plastic and stood straight up in a small plastic bucket filled with water.
When I took the flowers out of the box I noticed that two of the Carnation's and one Dahlia had broken off. I was pretty bummed by that, because I picked a set of flowers with lots of greenery and now three of the few flower buds were already gone! I was given these flowers in return for a review on my blog, but I'm sot sure how I'd feel about losing three flowers if I had paid €34,95 for the package.
The flowers looked and smelled just as fresh as they would if they came from a florist or the market thanks to the super fast delivery.
Tips for arranging a flower bouquet
The web shop mentions that the flowers get delivered "as pictured". They are pictured nicely arranged so I thought that they would come pre-arranged, much like when you visit your local florist. Nope. My flowers came as a pretty messy bunch and I had to arrange them myself. I love doing that, but I can imagine a lot of people don't really know how to tackle that job. I recently followed a flower arrangement class and learned a few tricks on how to easily arrange a set of flowers. In case of flower emergency:
1. Separate flowers and greens.
2. Lay everything out on a table, from large to small.
3. Pick your base and try to imagine the end result (base, middle & center pieces)
4. Start arranging! Put the stems into the vase, one by one, crosswise. By placing the stems crosswise the different flowers can support each other and sort of lift each other up. That way you get a nice, full bouquet from border to center and prevent that the flowers fall back to one side.
I made a few photos during the process. As you can see I got quiet caught up and forgot to take a "middle" picture, haha!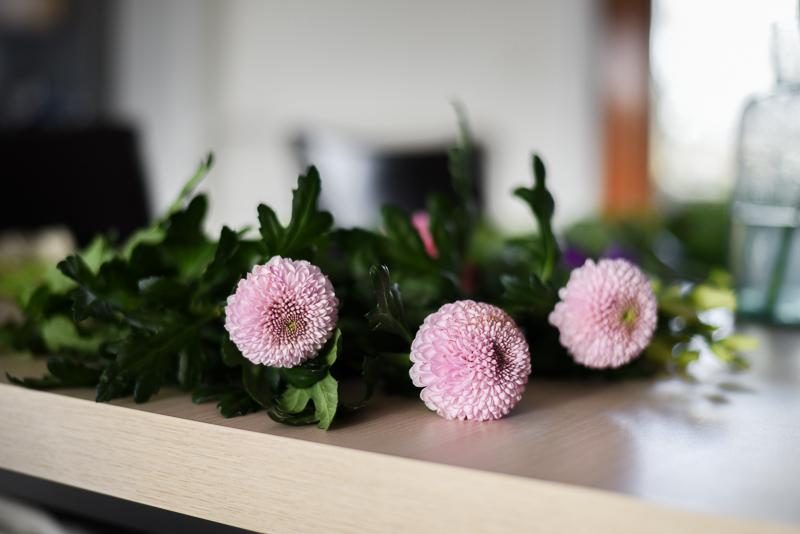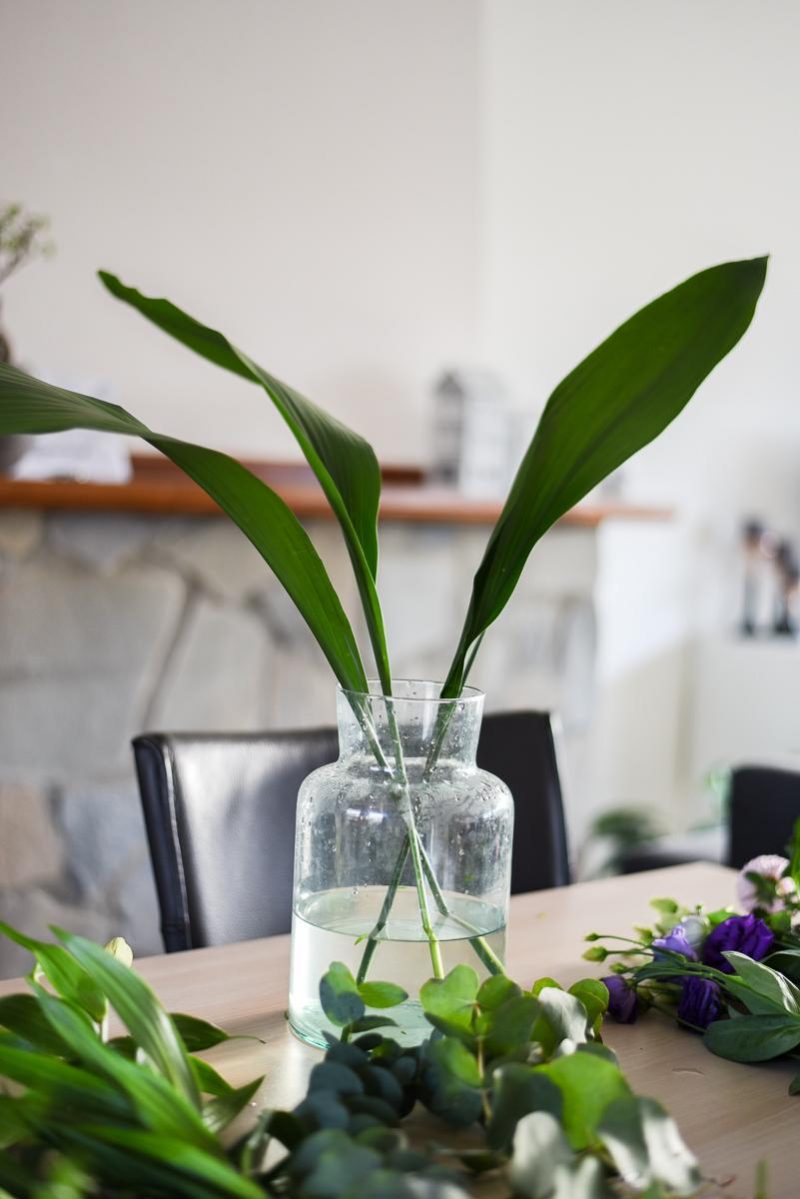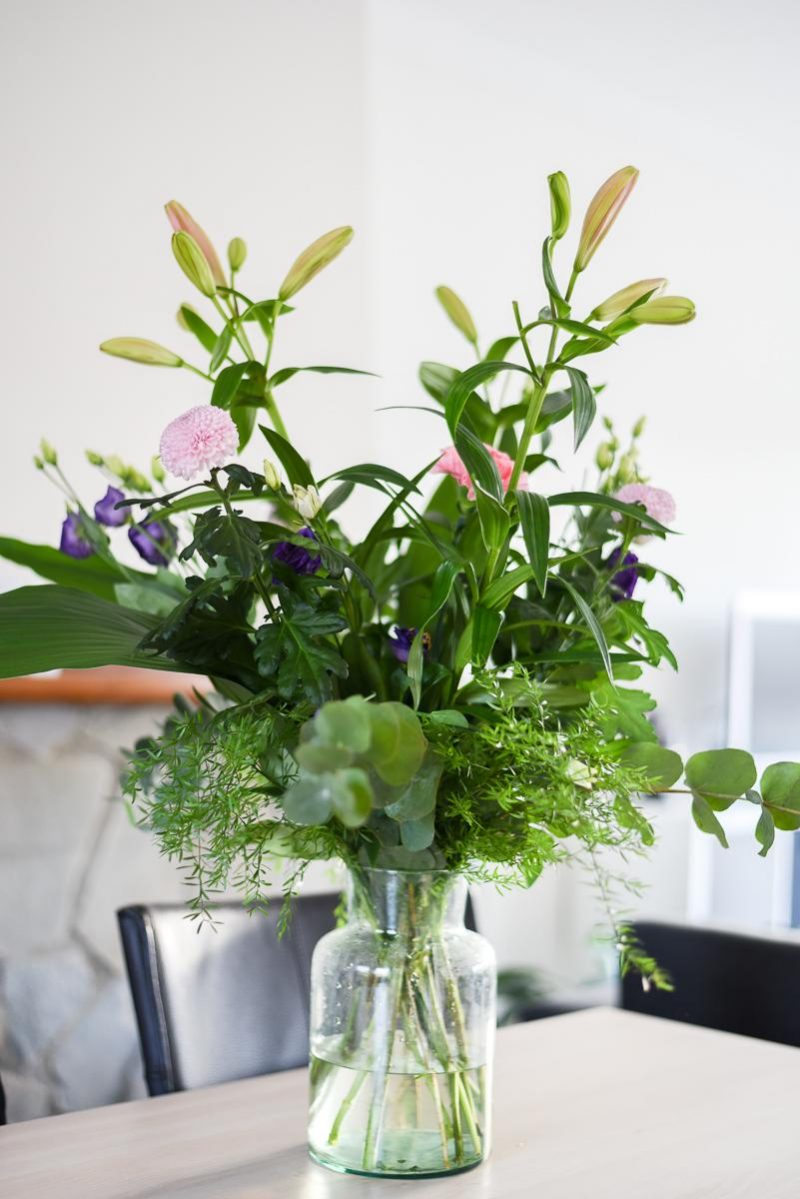 A few more photos…
After I finished arranging I got a little bit overjoyed and took about 200 photos of my fresh flowers. You'll see that the quality of the flowers is perfectly fine. They are not less qualitative than the flowers I would usually buy from the market.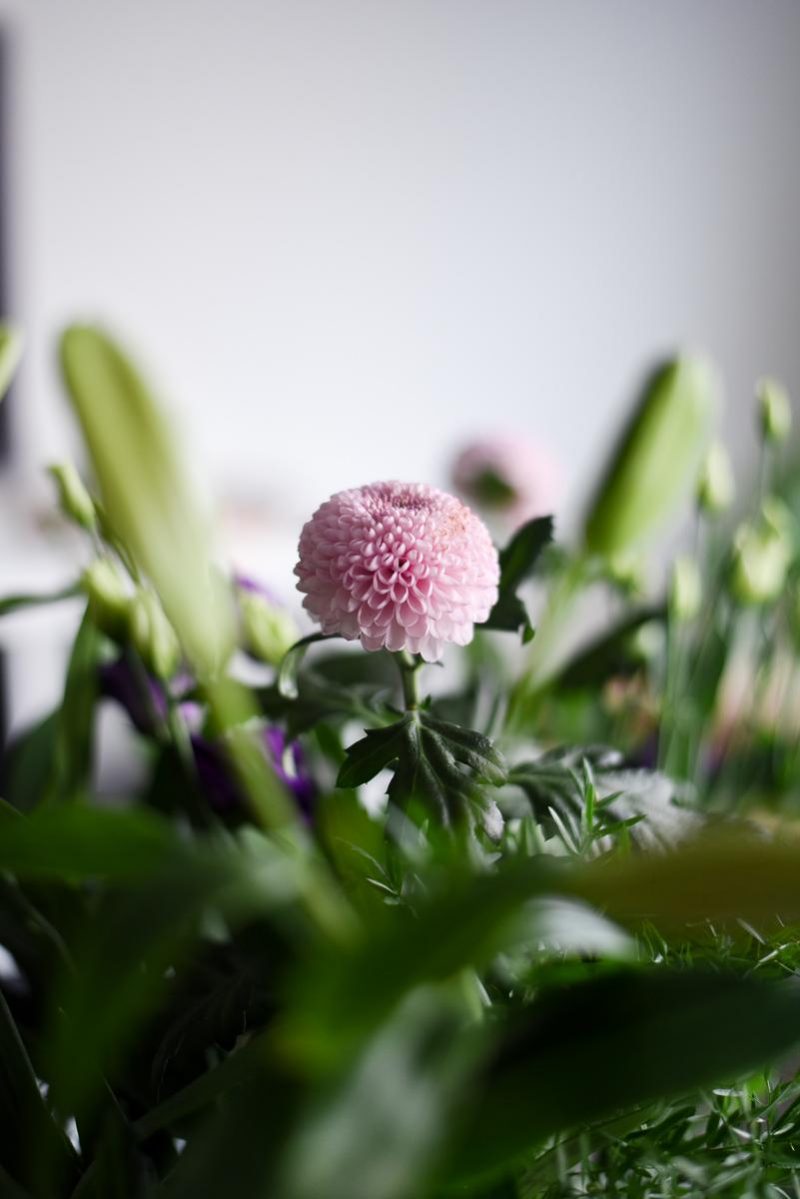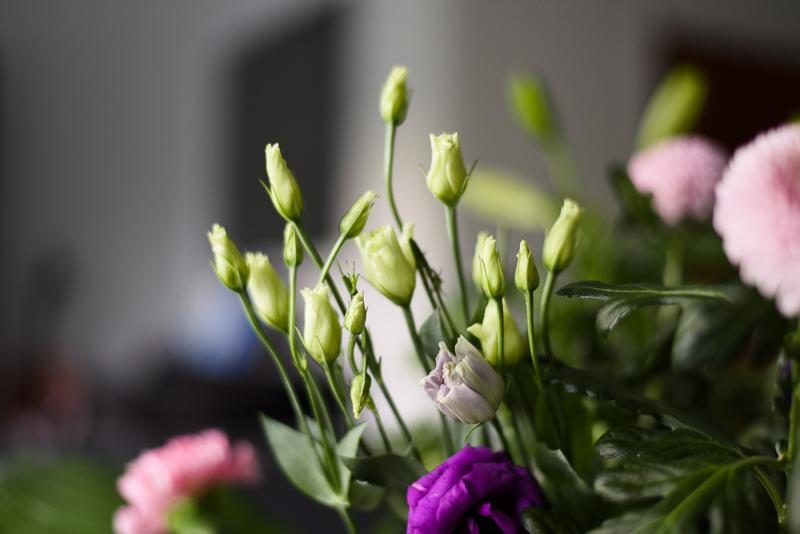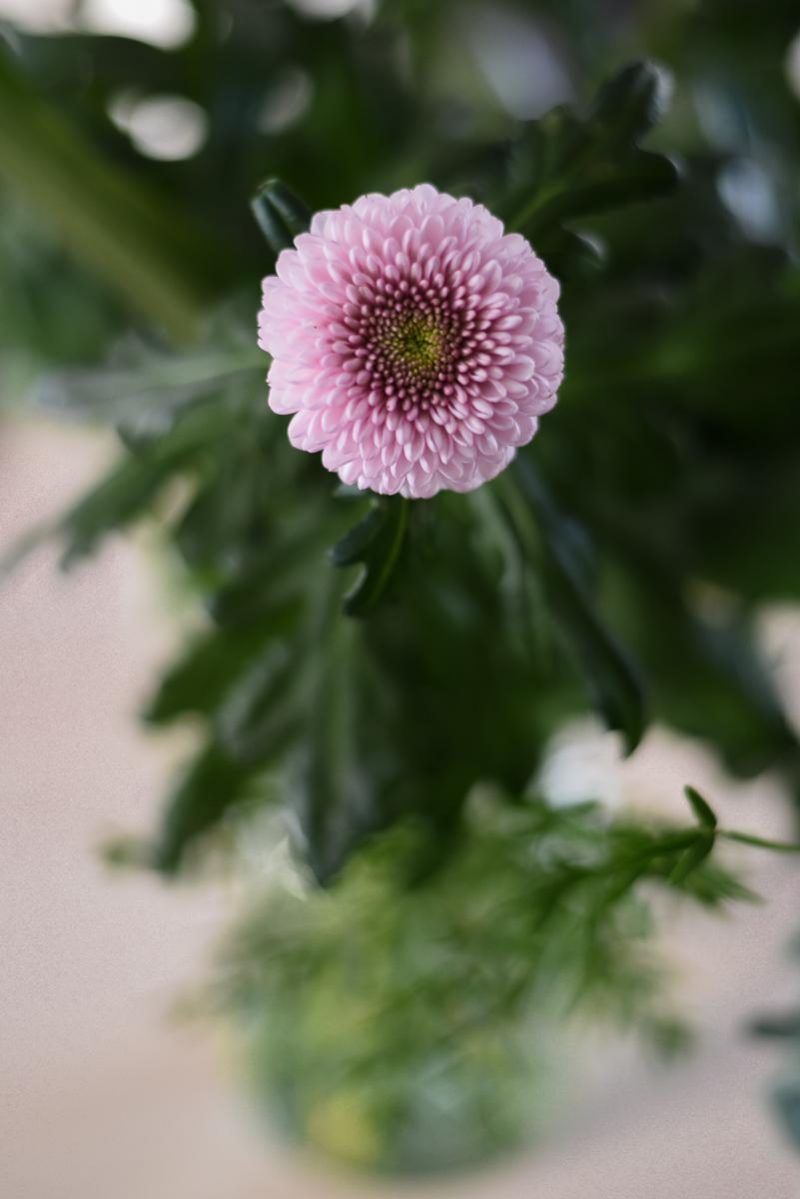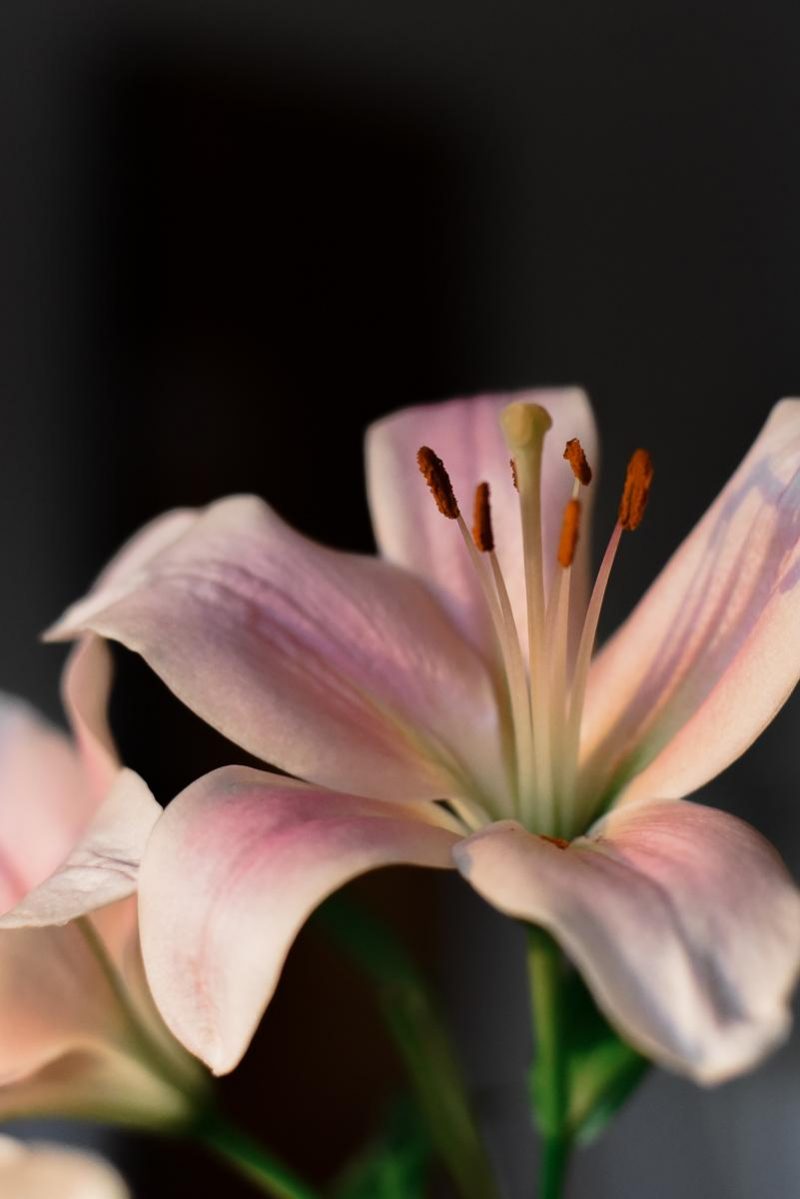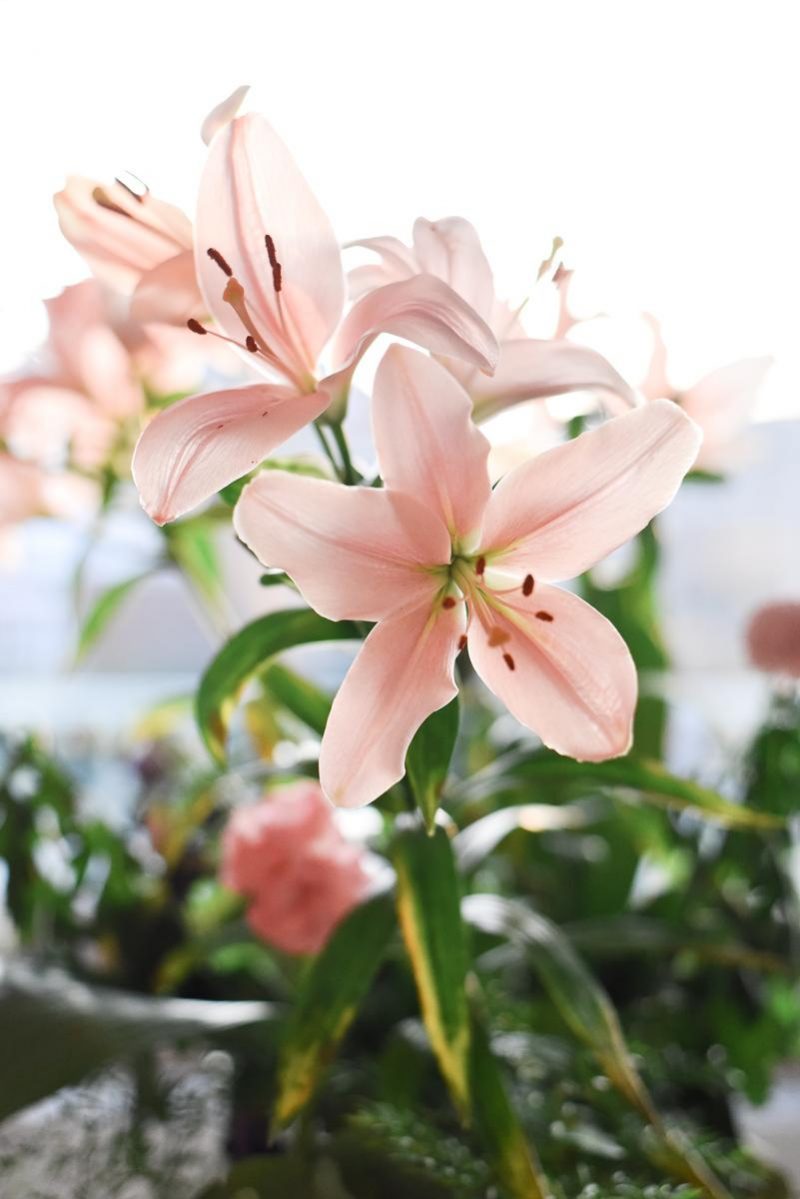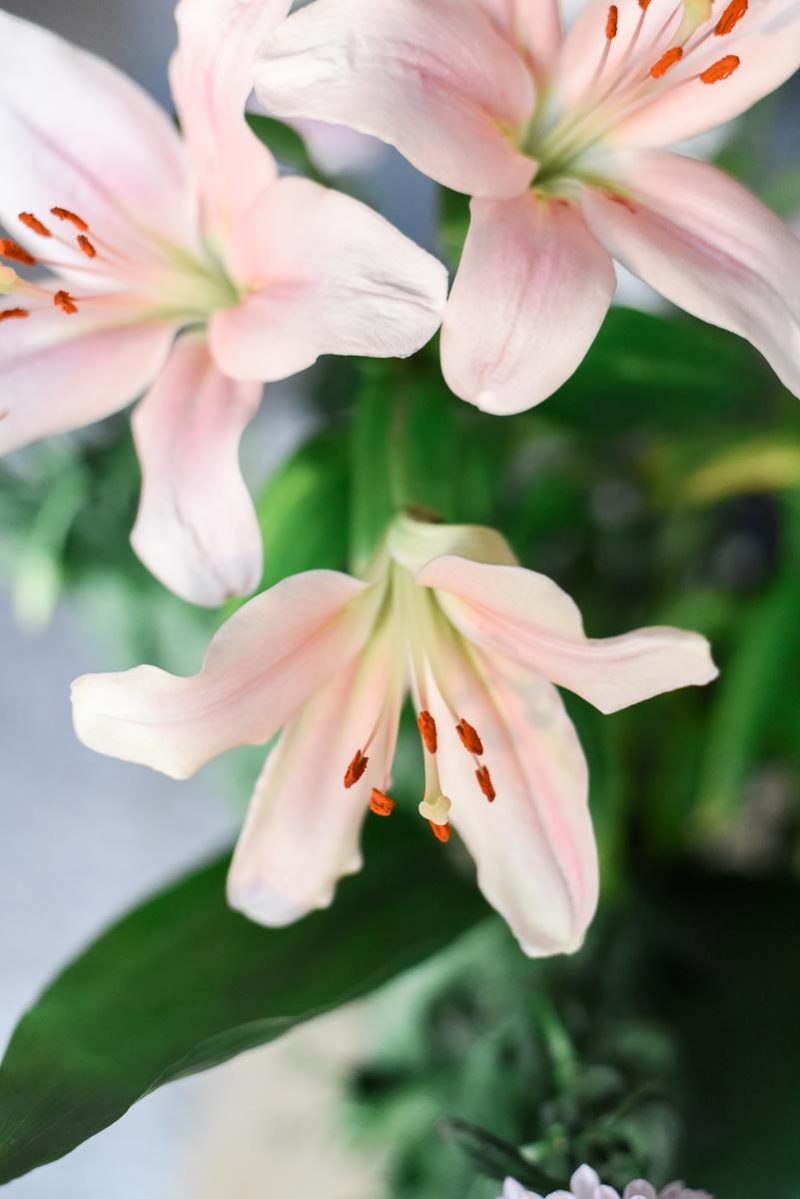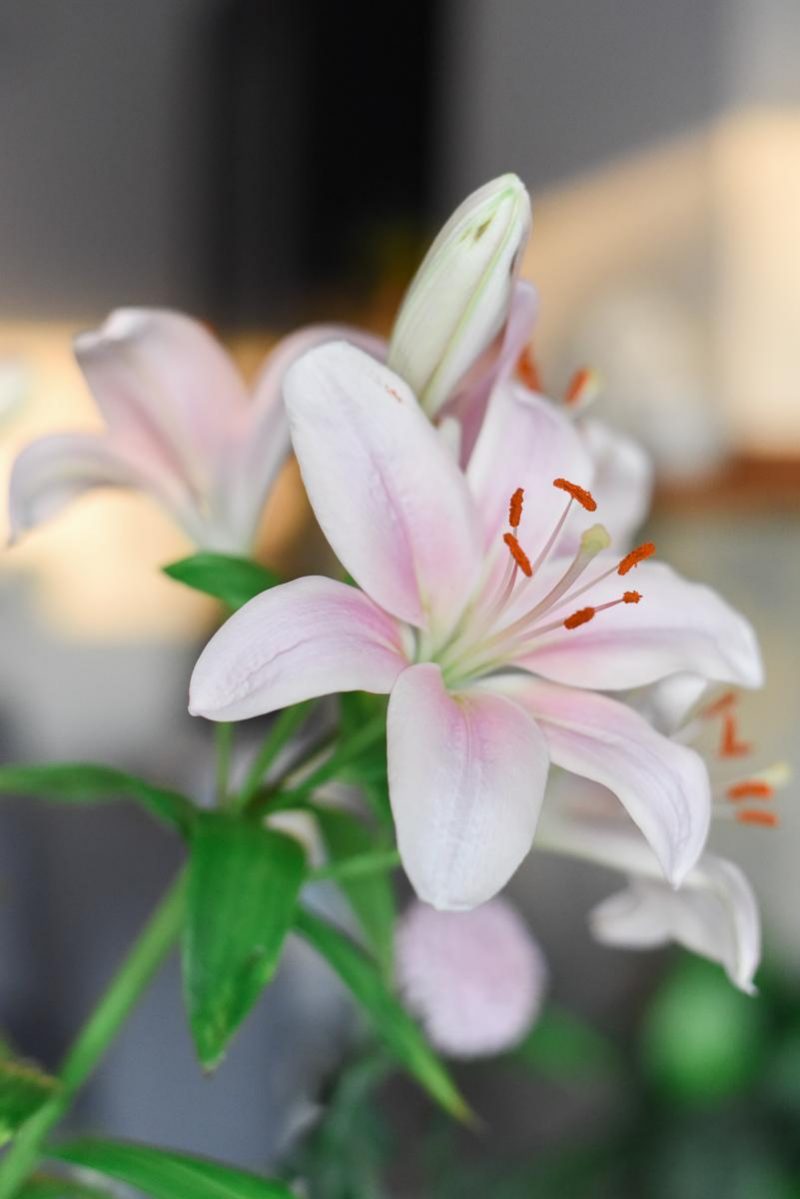 After 7 days…
My flowers got delivered on the 30th of January and have held up nicely until today. I cut all the stems about 1,5 centimeters shorter after 5 days because the ends were starting to discolor. By cutting off the ends I wanted to make sure my flowers could still take up enough water so they would last longer. By now the greens are starting to become less lively, so I have taken out a few of those branches. The flowers on the other hand still look dashing after 1,5 weeks! I've also noticed a lot of change in my bouquet over time. When the bouquet was first delivered, the lily's were still firmly closed. Over the last few days they have blossomed one-by-one and they are currently the stars of the show! The Dahlia's and the only leftover Carnation have taken a step back and are letting the lily's shine. I feel like my bouquet has only just reached its peak point!
I was upset about the flower buds that had broken off during transport/delivery, but to be honest I barely noticed the missing flowers after I arranged my bouquet. I've truly enjoyed having the (admitted) obnoxiously big flower arrangement on my dining room table these last few days and will be very sad seeing its beauty fade over the next days.
This post is written in collaboration with Greetz.be