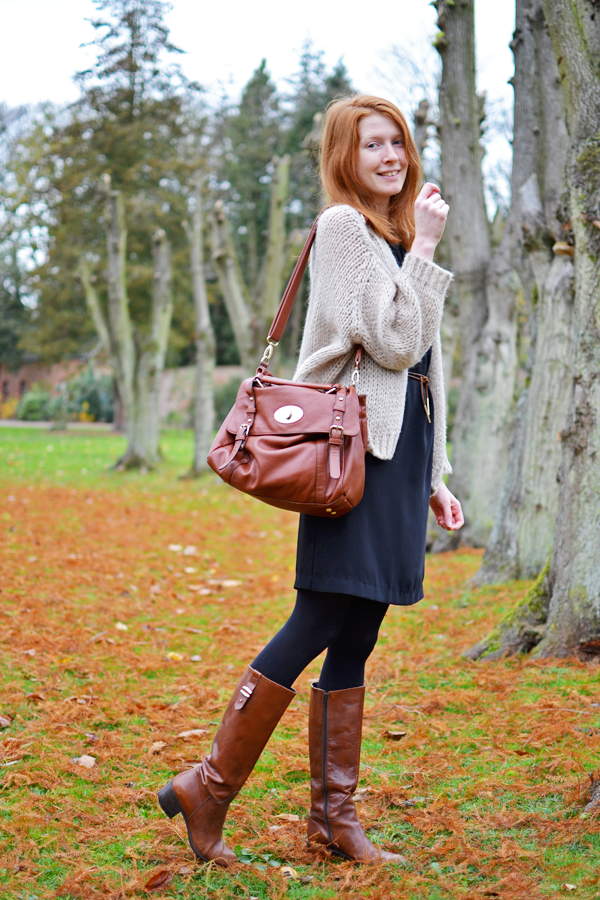 I bought this dress in
Koblenz
, only weeks after promising my mom that I would stop buying black clothes. I was 18 and had no idea what else to wear but black! I remember my mom got mad at me for spending money on another black dress, but years later it turns out those were the best €50 I ever spend. In the last 3,5 years, I wore this Zara dress at least once a month. During the winter times, it comes out to play on a weekly basis. My friends in uni will agree: this dress gets a lot of wear!
Back when I was in college, I had a friend who actually believed I had about a dozen black dresses, because I never seemed to wear the same outfit twice. Admittedly, he was a man, but his quote is prove that an LBD is a must-have. It's versatile, easy to wear, always in style and can be fitted for any occasion. But however versatile, I can only think of
one outfit shoot
in which the dress appeared on the blog. It is one of my fave outfit posts to date.
This weekend went by like a whirlwind. K and I went to Brussels for a day, just to share a coffee and to do a little bit of shopping. After I attended the opening of the new Bodum store in Brussels last week, K was really curious to see the store for himself. It was like bringing a kid to the candy store, I tell ya! We bought yet another coffee maker, that I will share about on the blog soon, and our Christmas wishlist has grown to the size of a store inventory. I also have a short event report coming up about the store opening itself, so stay tuned for more coffee stuff!
On every other aspect, life has been quite "same old, same old" lately. I'm still writing on my thesis, but have wrapped up most of my interviews with respondents and the involved social organizations. I have started writing the discussion section, which means the end is near! Finally! Then there's my job hunt. Well… I am afraid I don't have much to report on that. I have sent out about a dozen applications in the last week, but haven't heard back from any of them yet. I had an application running that I was really excited about, but I got a negative answer due to a lack of experience in the work field. The transition from school to work is hard, but right now I'm still confident that something will land on my path soon. I just keep on going!
It's a holiday in Belgium today, so I'm going to wrap up this post and enjoy the cold autumn air outside. Maybe I can convince my boyfriend to do an outfit shoot, but he's been playing League of Legends all morning and from the noises I hear coming out of the home office, I think he's still very much into it. See you all soon!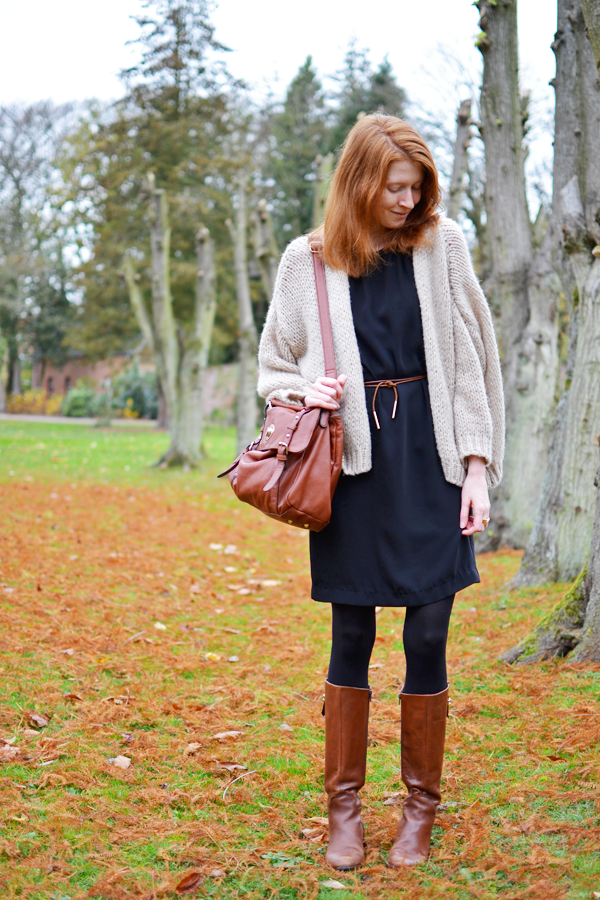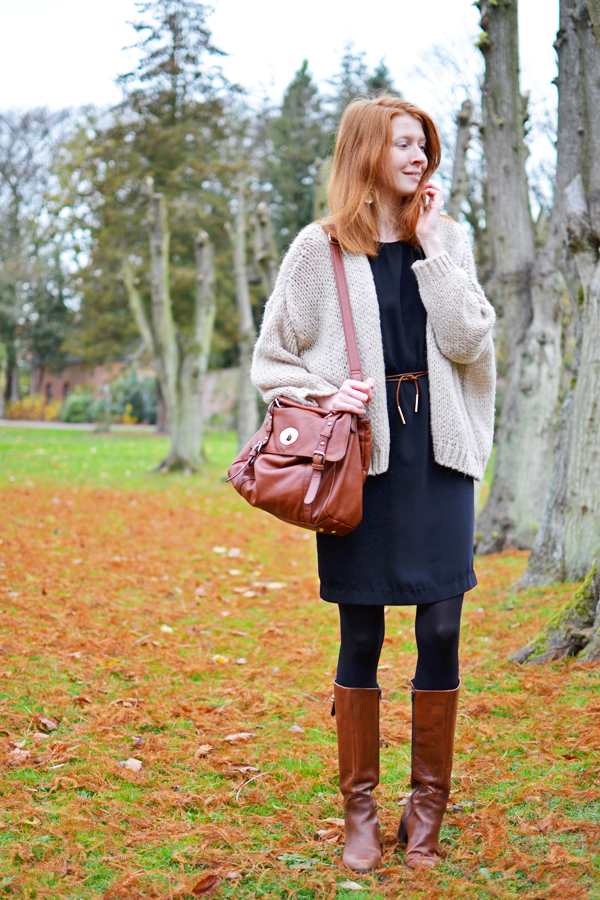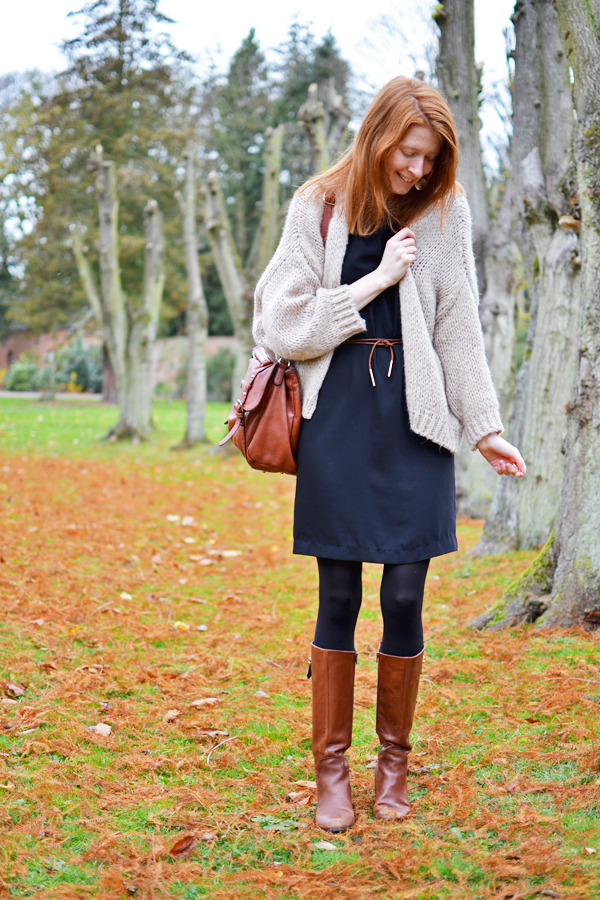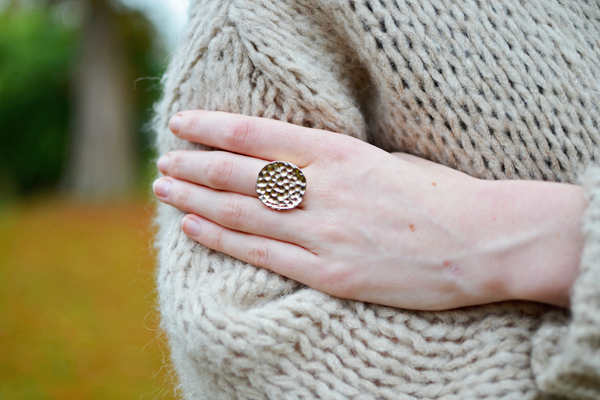 cardigan: Street One
dress: Zara
belt: Massimo Dutti
boots: Cypres
tights: Veritas
cross body bag: Essentiel
ring: Louche