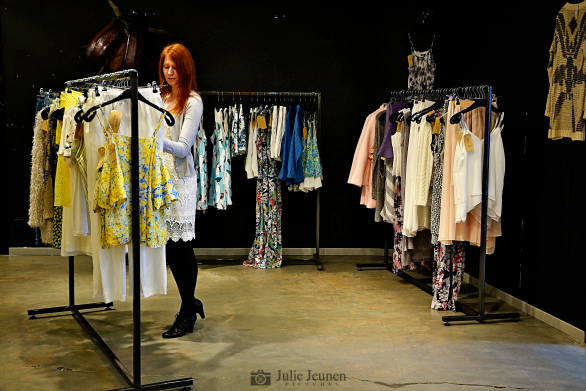 Last week my friend Julie and I set sail to Kammenstraat 70 for an adventure that made us both nervous and excited. The week before, I received an email from storeowner Lente, who has recently opened her store Mijn Wonderkamer (My room of wonders) at it's new location, to invite me into her world of wonders. I was feeling brave so I said yes and Julie, bitten by the same adventure-bug as I, immediately jumped to the chance too. The big day came. We only had a rough idea, no concrete plan of action and very limited time to complete our task, but on our quest we went and this is what we found!
Calling itself the first guerilla store in the city, the concept of Mijn Wonderkamer is simple as it is genius: every piece is stocked in limited quantity, meaning that what you buy will be relatively unique. On top of that Lente aims to stock new-to-you quality brands at high street prices. You'll pay somewhere between €20 for a top and €80 for a coat. Fair enough!
The shop floor is huge and filled with a very versatile collection spread out of three different rooms. For fun, my friend Julie helped me pick out three outfits and we chose spots inside the store to shoot them. These photos only show items that fit my personal style and that I personally loved, but know that there are quite some edgy pieces, party dresses, sweaters and a men's collection to be found at Mijn Wonderkamer too. I believe everyone can find something after their own heart in this store and that's where I think lies its most important strength. After we wrapped up our shoot Lente was kind enough to let me pick out one item as a souvenir for our collaboration. Care to take a guess at what item won my heart?
Outfit 1: navy jumpsuit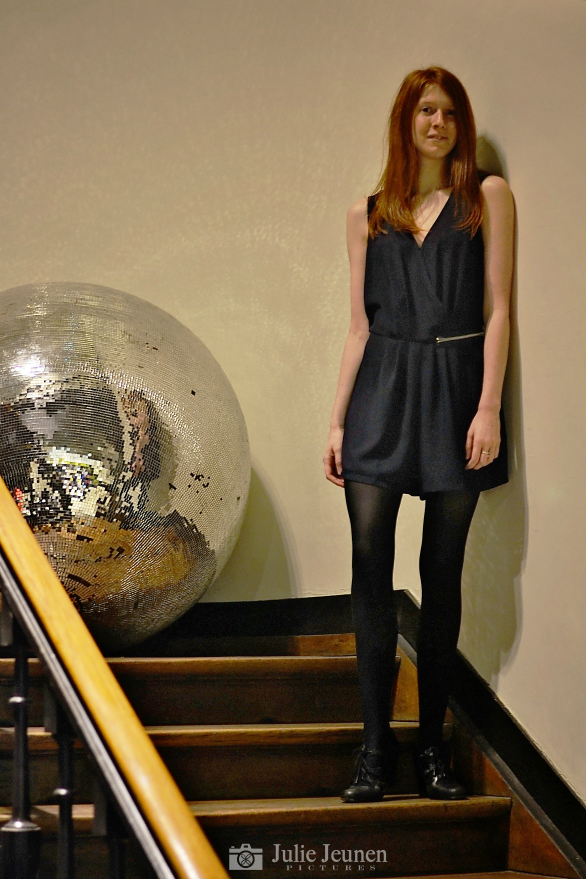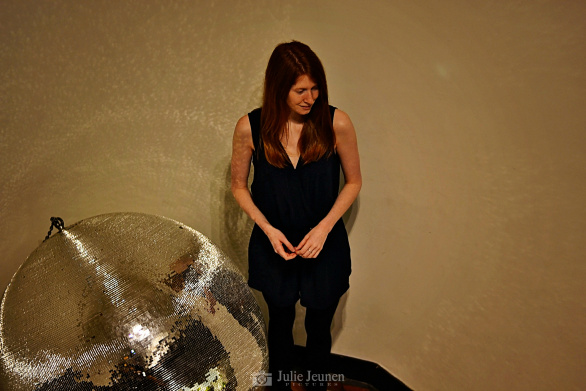 Outfit 2: ivory striped dress with layers and gold straps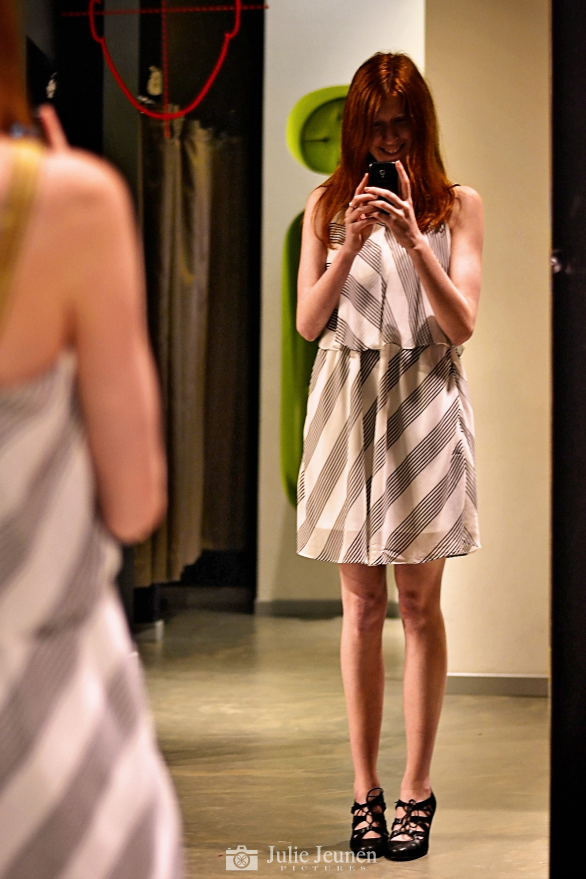 Outfit 3: loose fitting pants and tank top
I hope you liked reading this post as much as I liked creating it. Lente gave me the freedom to try out this new post concept and  I would love to get feedback from you! I've also placed a few more photos that I didn't want to keep from you after the fold.
Mijn Wonderkamer
Kammenstraat 70
2000 Antwerp
Twitter | Facebook | Instagram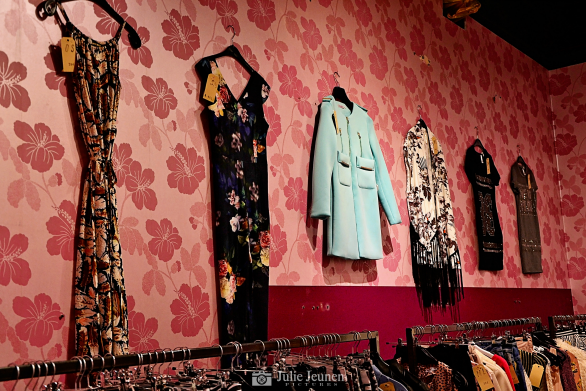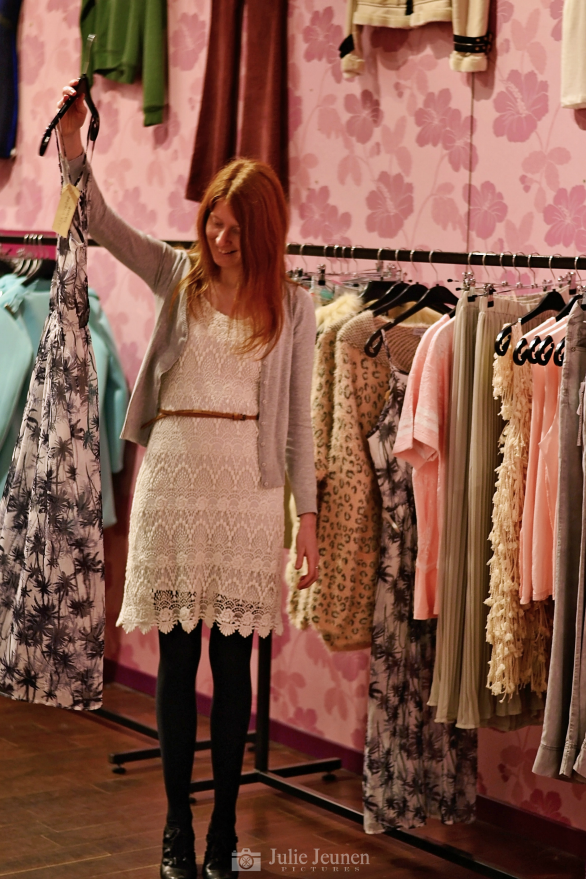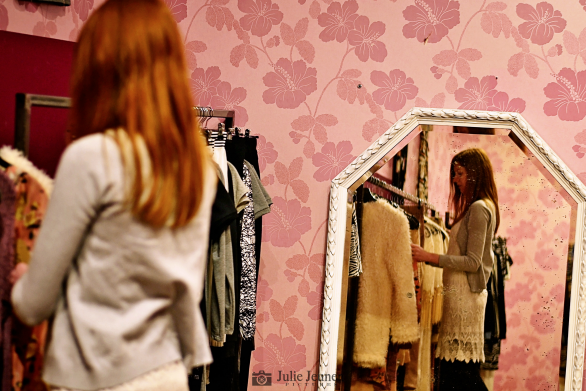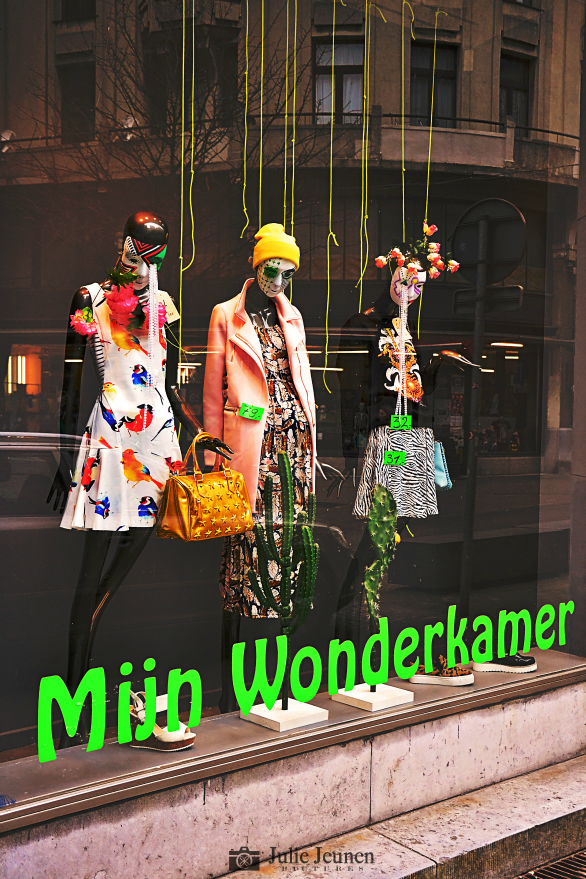 In case you missed the hints, my friend Julie has a photography business. You can find more of her work on her Facebookpage!