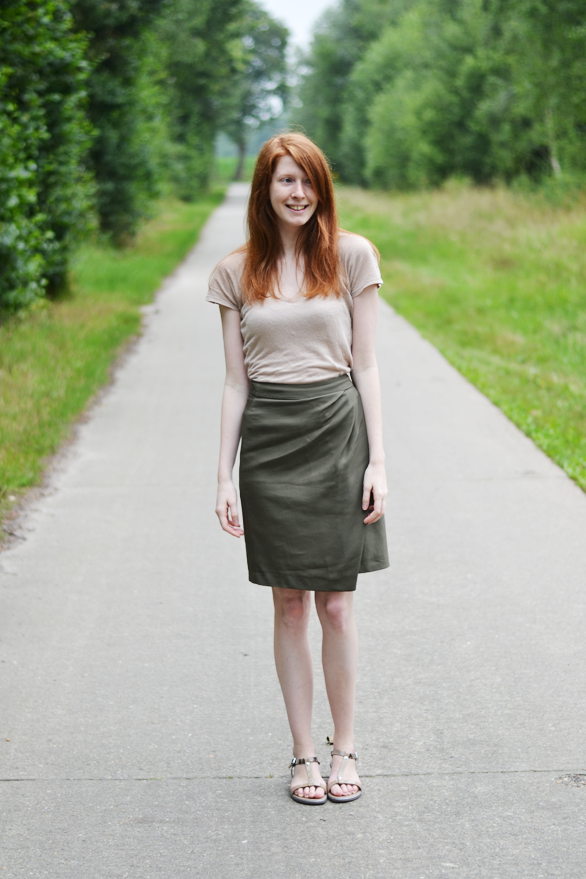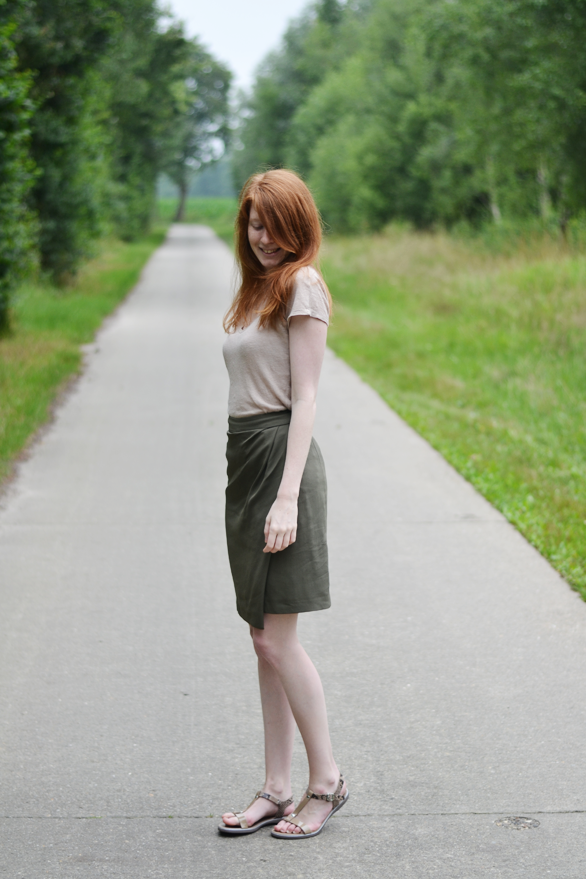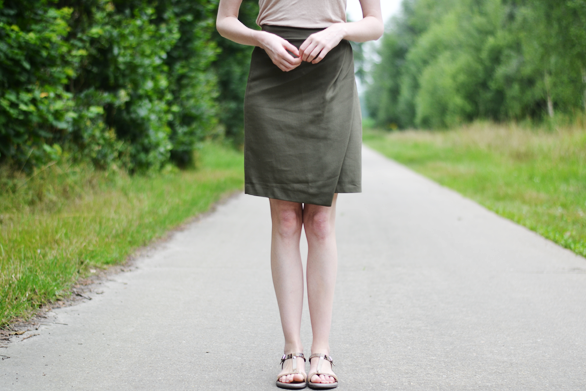 skirt: Massimo Dutti • t-shirt: Zara • tank top: Forever 21 • sandals: Tamaris
K is well on his way to the USA, somewhere between Continental Europe and Iceland right now I believe, and I'm sitting behind my computer with a cup of iced coffee and a mind full of thoughts. It has been a while, hasn't it? July 1st, apparently. Wow. I haven't been doing my best for The Ginger Diaries the past couple of months, and have not even yet set up a blog-rescue plan. I'm just going with the flow for a while. I'll tell you more later.
Not that I didn't have things to blog about! The first weeks of my summer vacation were so. much. fun. My friend J and I went out for drinks, had breakfast together and went to Leuven for a good old girls-day-out with a lot of shopping and good food included. Ka and I went out for breakfast too, and I spent a day in East-Flanders barbecuing and cheering for team Belgium in the World Cup quarter final. We lost that game, but we didn't let it bother our happy hearts. Last week, however, was a little less fun. Our chimney had somehow filled with water and it had slowly seeped through the walls causing large damp spots on some of the walls upstairs. I spent the week in ugly old overalls painting and painting and painting some more. Not exactly how I was planning to spent my days off, but on on the upside: it gave us a good excuse to visit ikea three times (read: three times free coffee, cinnamon rolls and apple-crumble pie)!
About the outfit then. First of all: excuse the messy, frizzy hair. It was very humid outside, I forgot my anti-frizz spray and couldn't get my do tamed in any way, haha. Hence the title of this post! The bottom-half of my look were gifts from my parents. The skirt is one I tried on when I was on vacation in Lisbon earlier this year, but I was on a shopping-ban and couldn't take it home with me. I kept thinking about it, and when it finally went on sale this month my mom surprised me by ordering it online for me! My t-shirt is a golden oldie. I think it's about 5 years old. I basically never wear it, yet it has survived many closet clean-outs. It's such a good basic and I simply can't part ways with it somehow. Thankfully, because it proved to be the perfect match for this olive pencil skirt!