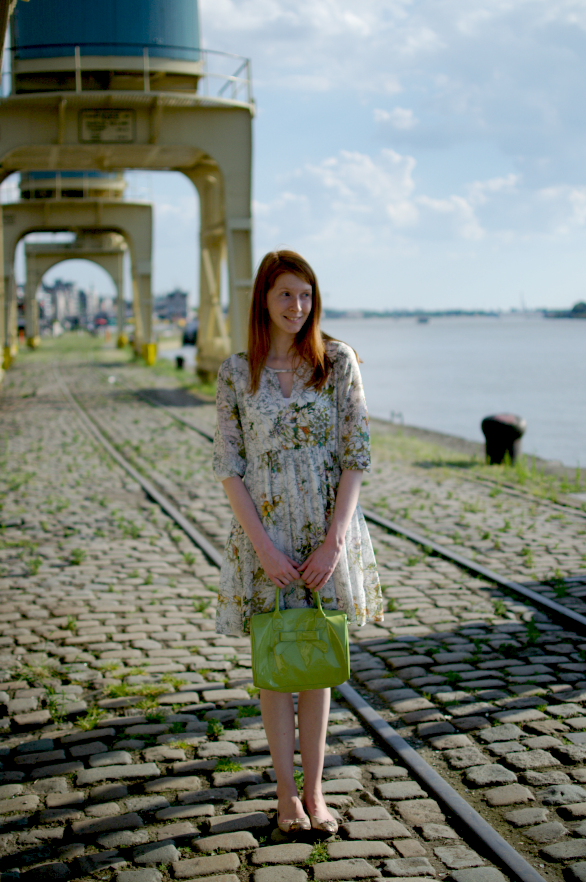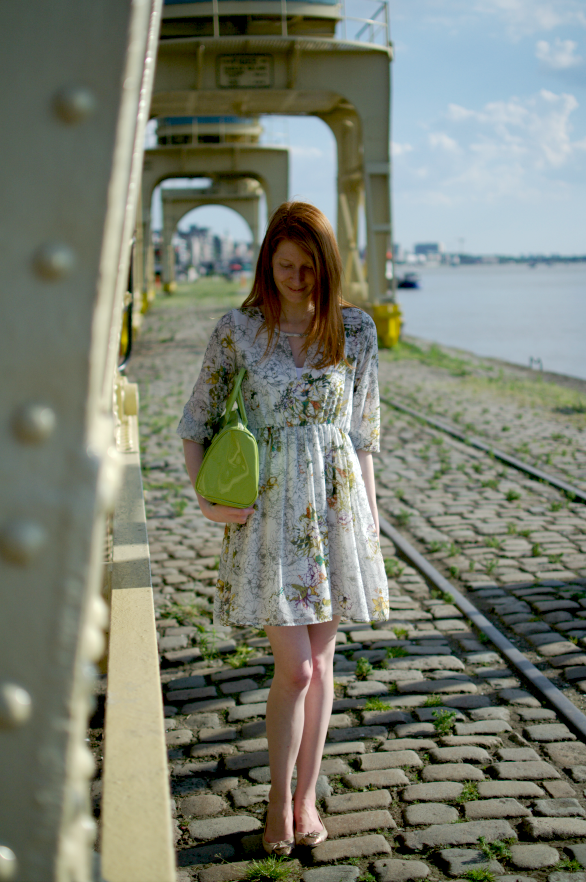 dress: Zara • handbag: Terre Blue c/o • shoes: Scapa  
Hello there! Phew… it feels weird to be back! After three weeks of mental labor and a few bumps in my post schedule (apparently I missed a week, oops) I am finally back to typing something not school related tonight. And it feels gooooood, I tell you.
My brain is still  a bit dusty, and I need to find my focus again. So I'm going to keep it simple today and just tell you how I spent the first hours of my summer vacation. Oh yesss, those words sound good! After my exam this morning, I had lunch with one of my good old friends and we spent the afternoon chatting because we had a whole month of catching up to do. It felt good not having to talk about school or exams with someone. We had lunch at Le Pain Quotidien in Antwerp, a place I had only been to when I was travelling, but which is actually Belgian haha. Afterwards we got us a treat at a local bakery and enjoyed it over a good few hours of non-stop girl talk in my apartment. Being with a dear old friend gave me a much needed energy boost after being locked up inside for so long.
In the evening I went home to visit with my parents who I hadn't seen in a few weeks either. I was welcomed home by my youngest sister jumping up and down around me, which was a really sweet sight. She bought me owl earrings on a vacation she had with her school, and I re-paid the favor by donating her one of my old dresses that she really really loves (she kept stealing it!), but that I have outgrown. I spent the rest of the evening cleaning out every part of my closet, and ended up with a pretty huge donation pile containing 9 dresses, 6 skirts, 3 tops, 2 cardigans, 2 pairs of jeans, 4 pairs of shoes and a few scarfs and belts. The dress rack in my closet looks frighteningly empty after that action, but when I started writing this blog post I found an email from Banana Republic to inform me the sales in the UK are full on. I think I have to stop writing now, and go take a peek! See you again on Monday… Hopefully with a little less money in the bank 😉 Happy weekend!