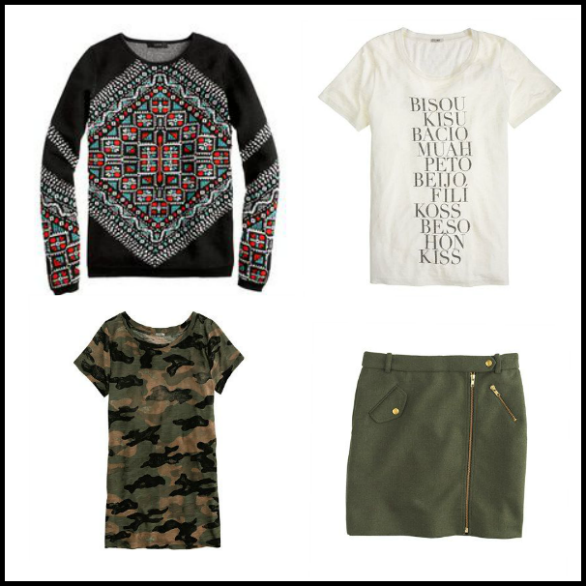 A slight panic attack was had this morning – well, really I just almost spilled my cup of coffee – when I discovered that I had no outfit ready to post. I suppose I was so busy over the weekend that I completely forgot. But hey, that's okay, because I still sort of need your advice on a very urgent and utmost important matter. See the precious scarf print sweater and the perfectly-fitting olive skirt above? Let me explain a little what they're doing up there. I saved up for a J.Crew sweater this fall, just like I did last year, but they just didn't really do it for me this season. When I saw the skirt I felt like it would be a great staple to have as well, and decided to click it home. But of course right on that moment J.Crew throws this sweater online. Dilemma. Help.
How was your weekend guys? I had a late Halloween party, but no costume so I decided to wear this dress and go as a ballerina. It was the lamest costume ever. Hence I didn't win the prize for Best Dressed and so someone else won the framed photo of Justin Bieber. Hashtag Sad. There was a huge bowl of candy to cheer up the losers though and I ate so much of it, I am eating dry crackers for the rest of the week to get my sugar level back to normal. We had great fun, but staying up to 5:30am probably wasn't the best idea as I had a family party to attend the day after. Oooh, the sleepiness.
FYI, I was being sarcastic about it being an urgent and important matter 😉
And about the Justin Bieber photo too.