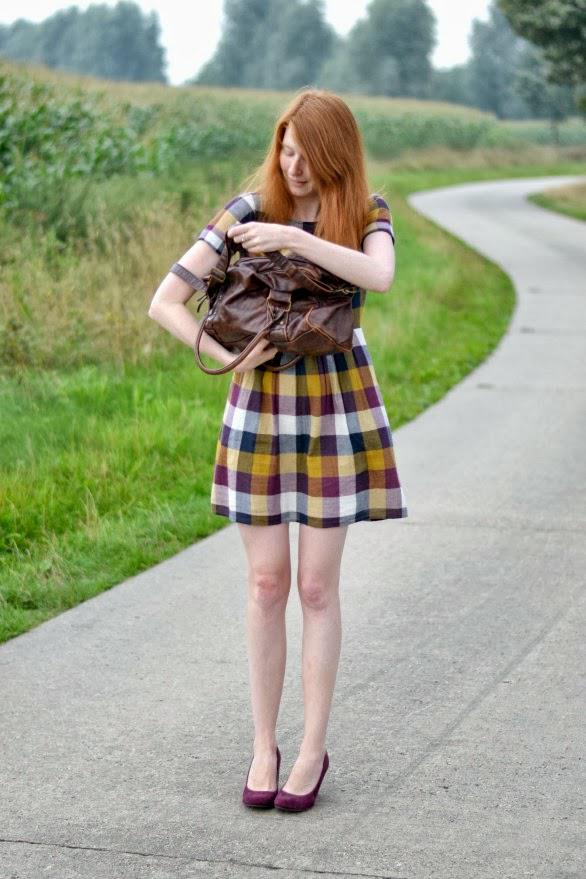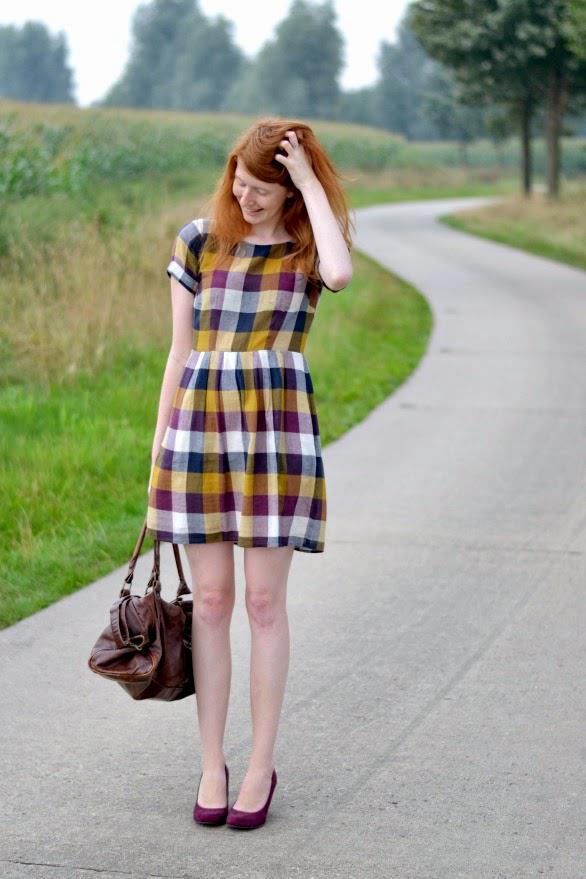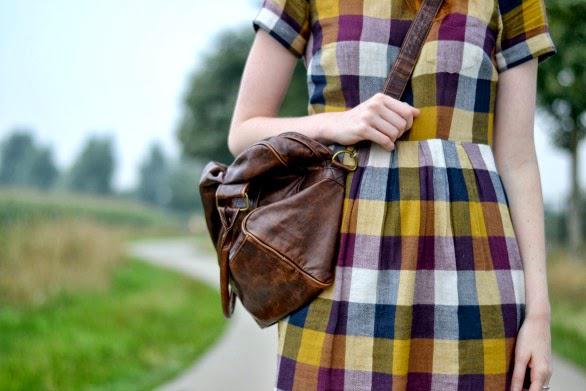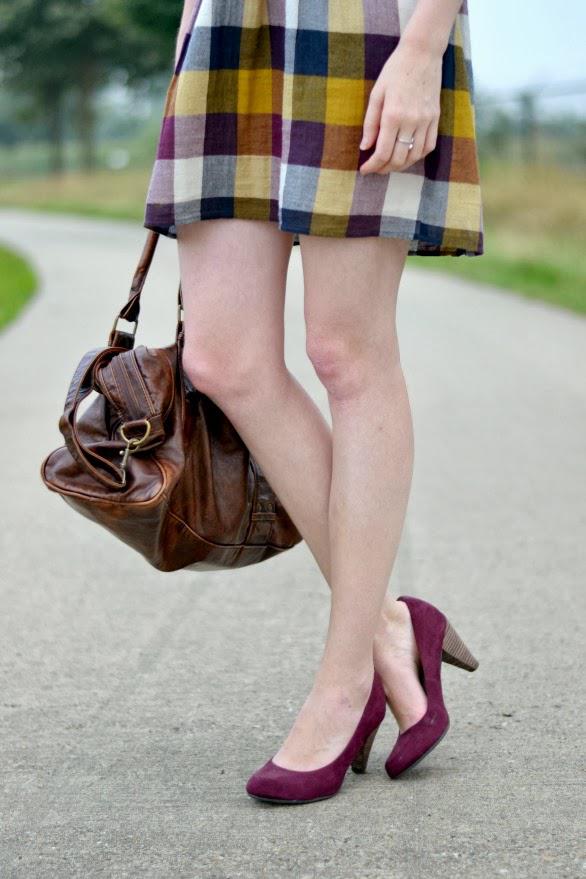 Madewell dress • Invito bag • La Strada heels
Okay okay. One more day of sunshine for my milky white legs. The weather has been kind to us the past two days with mild temperatures and a weak, but shining sun in the sky. My first day at this new university felt a lot less perfect.
I got extremely nervous for the introduction session yesterday at noon. So much so, that I did not eat any breakfast or lunch and those who know me well, will know that that's not very normal. With my body running on nothing but pure adrenaline I walked around my corner to the M-building, where the session was planned. I love that I live this close to my classrooms now. There were a lot of people there. And I even knew two of them! One had been in High School with me – um, three years ago already? – and a girl that studied Social Work with me was waiting there as well. You do not want to know how awkward I felt when both failed to recognize me and I was left standing in the middle of a giant mass of first-time students with no one to talk to. I suddenly felt incredibly lonely. The session past, still not talking. I went to the boyfriends apartment while he was out celebrating the new school year with his friends, and played the new GTA5 until my eyes couldn't handle the TV-light anymore. The boyfriend and his friends came by with pizzas and then I went to my own place again. My upstairs neighbors were throwing a party while I crawled into bed and felt the tears coming. What the hell am I doing?
Today was better. I bought Oreo's (always a good idea) and went to my first class. At first I was alone again. But then a girl came in and asked if she could sit next to me. Hallelujah. We talked a little, not too much. Then our class got cancelled and the magic was broken. But it raised my spirits enough so that I am now writing this blog post instead of playing GTA. Well… Maybe I'm still in the mood for a game. Let's go play!
And I'm sorry for the poor image quality. Blogger's uploading system is to blame!