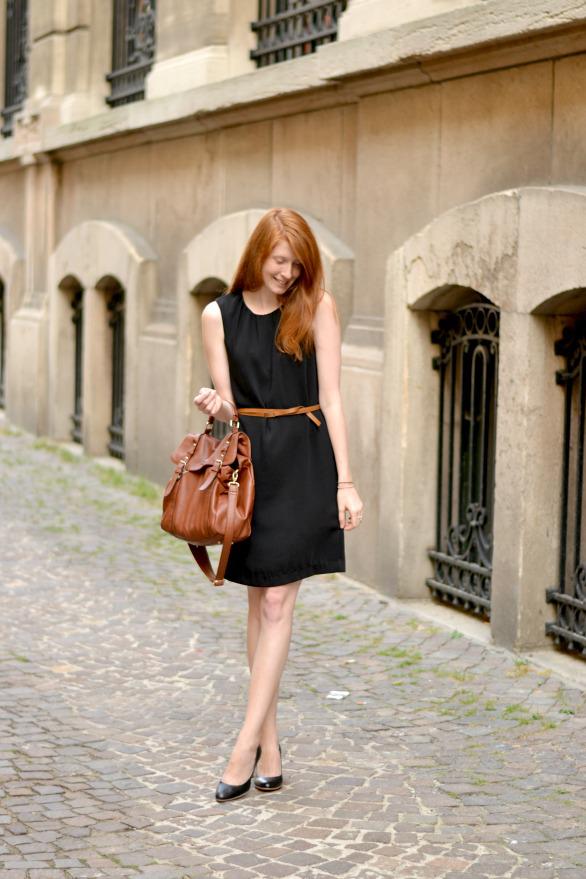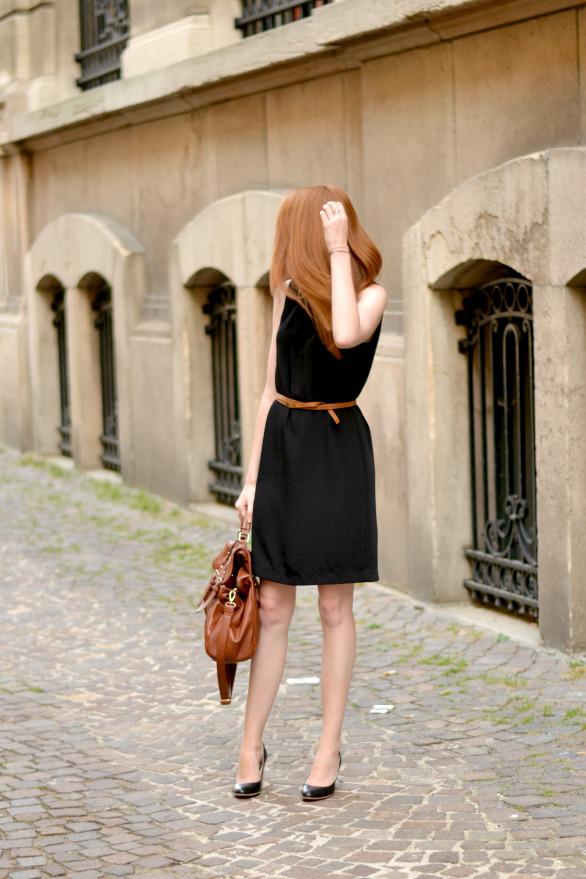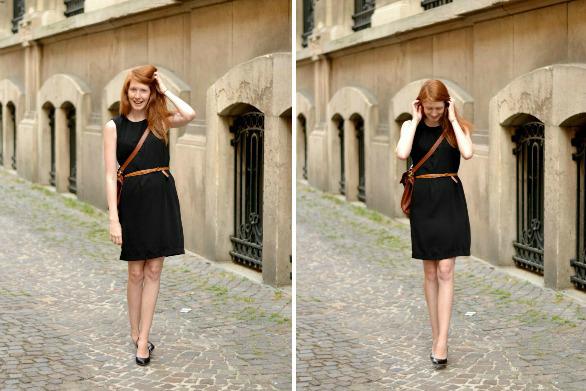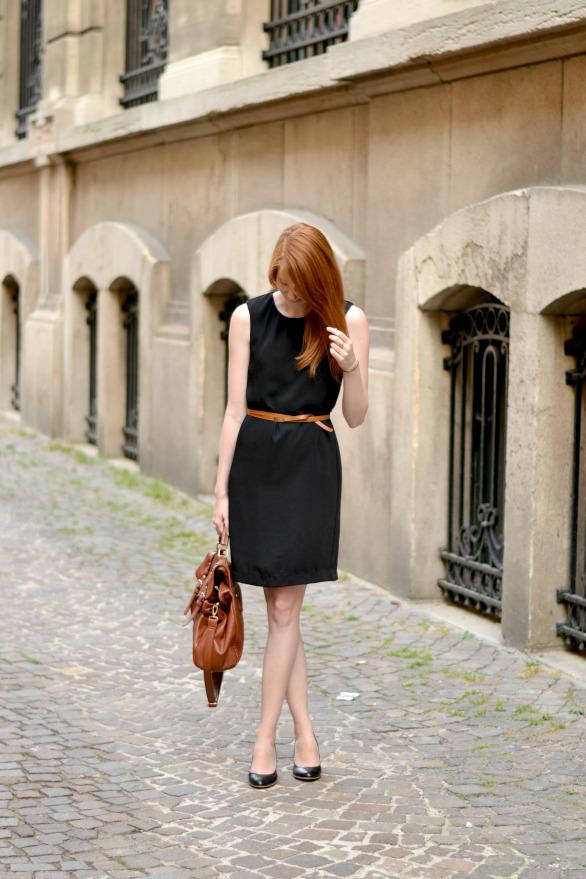 Zara dress • Essentiel bag • Cypres heels • Stradivarius belt
Outside, the rain is pouring from the skies. I'm wearing my comfy over-sized pajamas and I'm looking at very expensive decoration items online. My student apartment doesn't need a kitchen aid, now does it? Life has been a bit crazy these past few days. I traveled a lot and seem to have been everywhere and nowhere these past few days. It feels good to kick back behind my laptop and type this blog post.
My mom and I went to London from Thursday to Saturday. I must say, I was a good girl when we decided to hit Regent Street and Oxford Street for a bit of shopping. Of course I did get a few things, such as a new pair of jeans, that you'll see coming by on this blog more soon than they probably should (they're fall items after all). I'm especially in love of my new dress and I can't wait to share an outfit with you all!
For today I have nothing to share but my go-to outfit. I love this dress, even though it's a basic number from Zara. It's an easy to wear thingy, and therefor always a safe option. Suffice it to say that on the day we took these photos I was not really in my element. I had been standing in font of my very full, but oh so empty closet for I don't even know how long that morning when I decided this outfit would work best. After we had taken these photos in the city, next to a designer labels headquarters full of stylish ladies, I was feeling a lot less confident about my outfit choice. Then a girl at a table we walked past made a very loud (sorry young lady, you really are terrible at whispering) comment to the boy she was with that I was too pale to wear black and tan. Thank you, for making me feel even more unsure about my looks that day. Not a good day.