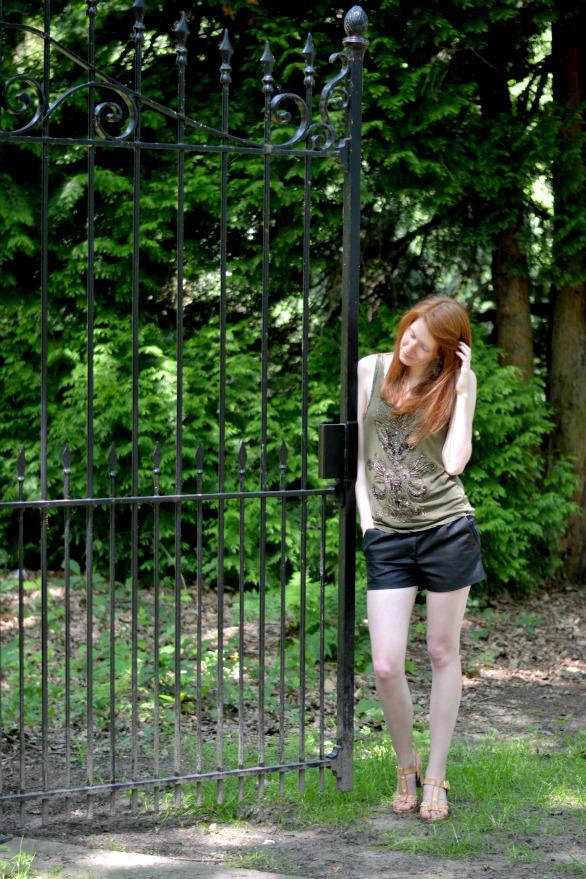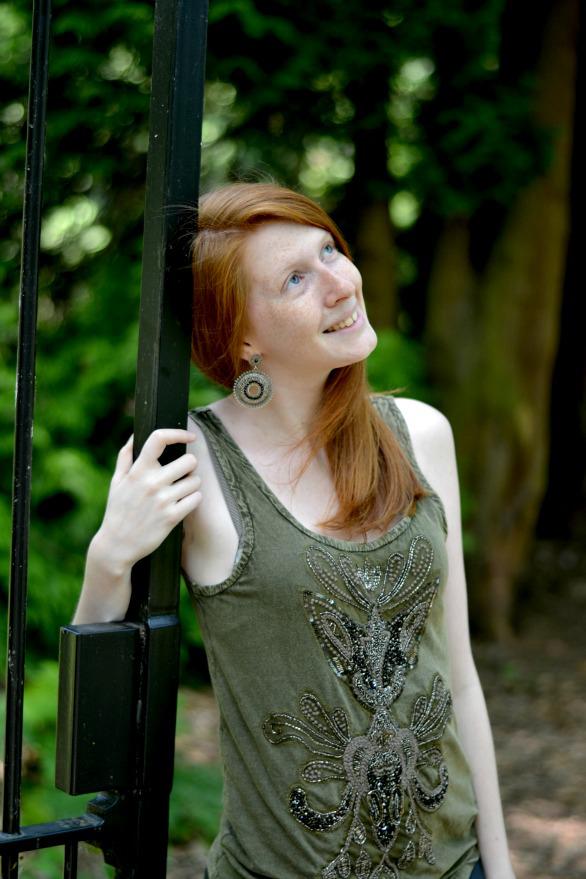 I am wearing a Vila top • Vila shorts • Twice As Nice earrings • Christian Di Riccio Shoes via Torfs

Phew – Finally aye. I've been out of my posting game for a while, bugging you with two travel posts in a row. Unintended, but still. Over the weekend, the boyfriend and I shot no less than 5 different outfits that I happily recreated for you . Beginning with an outfit that my dad says could land me a spot in the army undoubtedly. I don't care what my dad says. I bought this outfit as a whole, which is something I don't often do. The day after I returned from Maastricht all I wanted to do was sleep, but my parents took me out to the animal market to buy a new chicken for our run – country life, folks, country life – which they couldn't agree on, so we went off and drove around aimlessly until we passed a local outlet store that I remembered had a huge collection of both old and new Vero Moda and Vila clothing. To my big surprise I convinced my dad to stop there and actually go inside too. Upon entering my eyes immediately spotted this tank top in the back of the store. I picked it up and hung it back about three times because I thought it was still a little overpriced. While my sister was trying on colorful jeans my eyes caught the leather shorts and the outfit just came together in my thoughts. I hate it when outfits come together in my thoughts. They stick and I can't resist. So yeah. I went home with a whole new outfit. And I am loving it!
The past weekend was one of pure summerness. Two barbecues, way to much ice creams, strawberries, learning how to snooker, playing pétanque and look for holidays in the sun because… well… the travel bug is tickling me again and I haven't even showed you all the pictures from our last trip yet! The photos from Venice are lined up for Thursday. In the meantime: enjoy the sunshine and I wish you all a happy week!