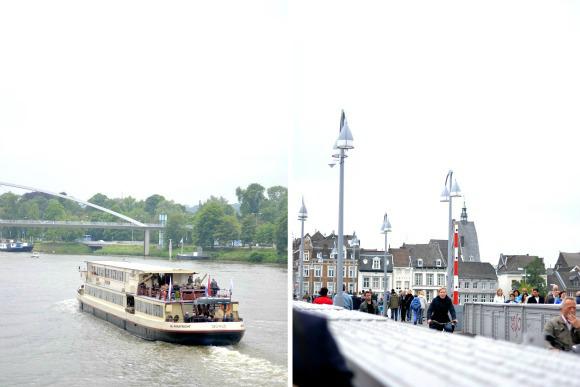 What happens when you're in a car with two people you only just met? Awesome stuff happens, of course! So. FashionClash 2013. On Saturday June 1st my alarm clock was supposed to go off at 6:30am. I woke up with a panic at 8:15 from the noise caused by two tractors plowing the field next to our house. The train left in the next town over at 8:45. Not Good.
I don't think I've ever eaten, showered, got dressed and brushed my teeth as fast as I did that morning. I was on the train by 8:40. I could have used those five extra minutes to grab a bottle of juice for the ride. A little over 11am the train rolled into Tongeren station where Dorien and Sven were waiting to start our adventure. Off To Maastricht we went!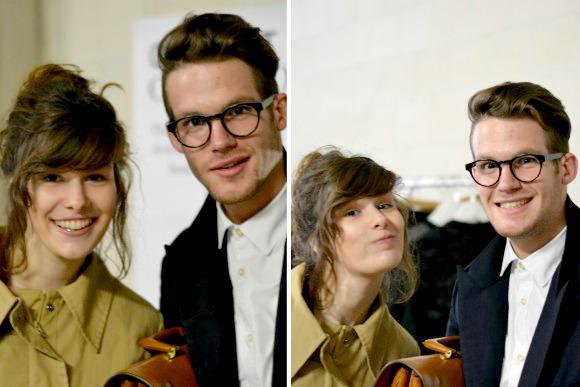 Dorien & Sven
We didn't have an address and Swag Sven made a typing error so the GPS led us to the wrong location. Way later than what is considered "fashionable" we arrived at the SAMdecorfabriek, where we were not supposed to be anymore. Everyone had already left. The lovely Ravi, from the organisation, called the right people for us and we were picked up by a Porsche Panamera with a driver. A WHAT? Yes. Fancy stuff.
We drove to a house where up and coming designers from The Netherlands were showcasing their newest collections. We missed the official presentations, but we still had enough time to discover all the collections and have a chat with the designers. My absolute favorite collection was "As The Crow Flies" By Tessa Wagenvoort. She design her collection based on feelings like freedom and wonderment. She then chose colors that fit the mood of these feelings and drew out amazing patterns that she printed on the used fabric. The result is an amazing collection, full of blue and orange hues in unique patterns. The whole reminded me of the sun, sinking into the deep blue ocean. It was absolutely beautiful. Even though the designs are a-typical, I can definitely see women wearing her designs in everyday life. Below you can see the official photos of the collection.

After we toured the house we joined the other attending Bloggers and we were driven to the city center to tour around all the different pop-up shops. I had to catch an early train home, so I was only able to visit two of the shops before I had to leave. I didn't take a lot of photos during the event, so I'll leave you with what I have. Next year I hope to maybe make it a weekend, so I can fully enjoy everything that Maastricht and FashionClash have to offer!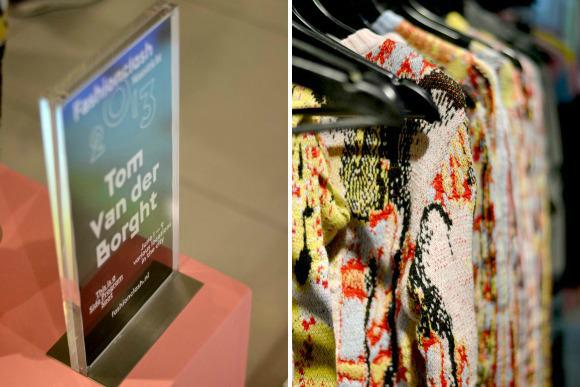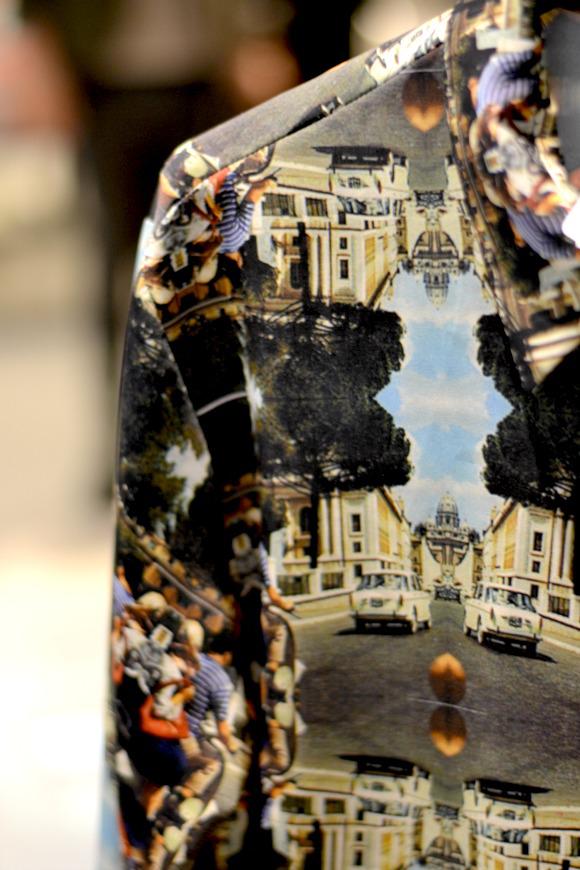 The photos above feature the super soft sweaters from the hand of Belgian designer Tom Van Der Borgt and an Italian-style print silk shirt by Black Balloon (also Belgian).