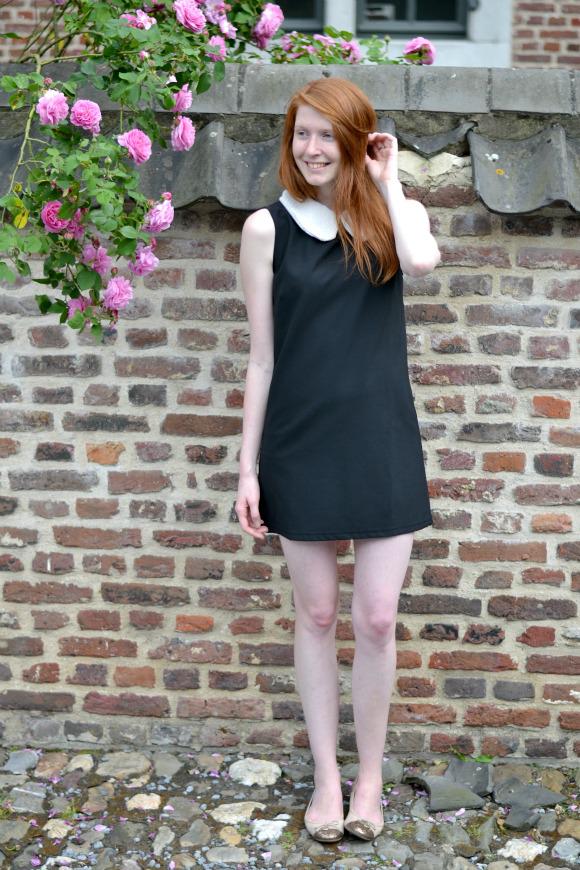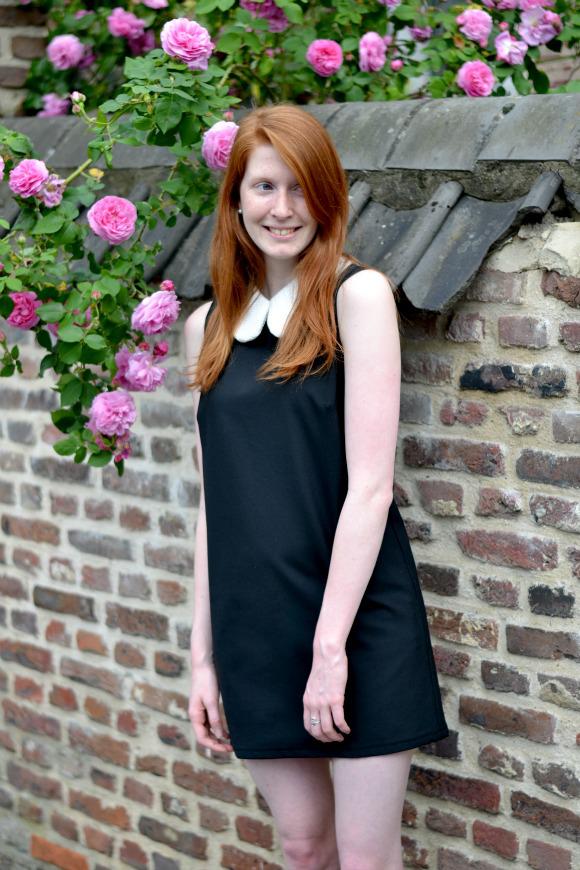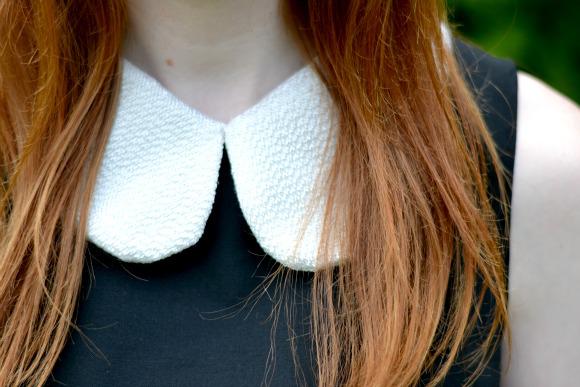 Dress by Svenska // Scapa Flats // Six earrings
Oh, hello again. I know some may be waiting to see / read more about Italy and I promise I'll have all the photos sorted by next Thursday, but for today… I just can't contain my happiness. Last Friday I came home from college with a fabulous new pair of shoes and ticket to my own graduation party. That's right folks. I did it.
On the 21st I had to defend my bachelor paper in front of a jury of four professionals, my paper adviser and my social-economics teacher from last year. I had been flipping out about this event on Twitter for the past few weeks and probably annoyed many of you doing so. I personally felt like my paper wasn't the best piece I have ever written, so I was extremely surprised (and happy) when I got a fiche with their written feedback the Wednesday before my defense. The two jurors that had to evaluate my paper were very pleased with my writing. I still don't quite know or understand what was so good about it… but hey, I'll take it.
Due to very bad experiences with presentations in the past – another story – I was really, really, really nervous for my defense. I couldn't control my nerves and that has eventually cost me a few points. After my defense I had to wait three hours in the hallway along with four of my classmates who had the same adviser as me. Around noon, we all were ready to break down, our adviser stepped into the hallway and congratulated all of us. We did it! She took each us aside to go over the main feedback of the jury and to share our final grade. My paper and defense got the magna cum laude degree, which I am sooooooooo incredibly happy and proud about. It's given me the courage and confidence I needed to make the decision and enroll into my Masters. University here I come!
If you just fell in love with the dress I'm wearing in these photos, it's made by a blogger / friend of mine and it's for sale! It fits a small / medium and is a true beauty. You can see more pictures + get buyers information here.