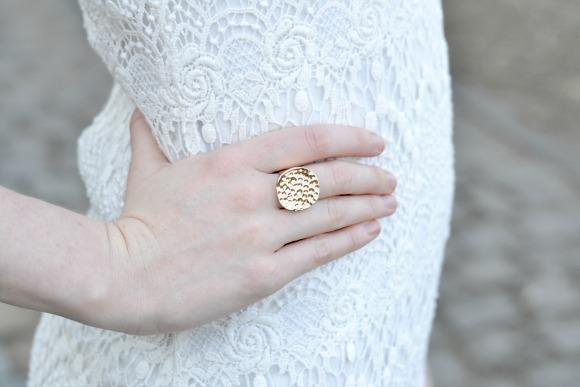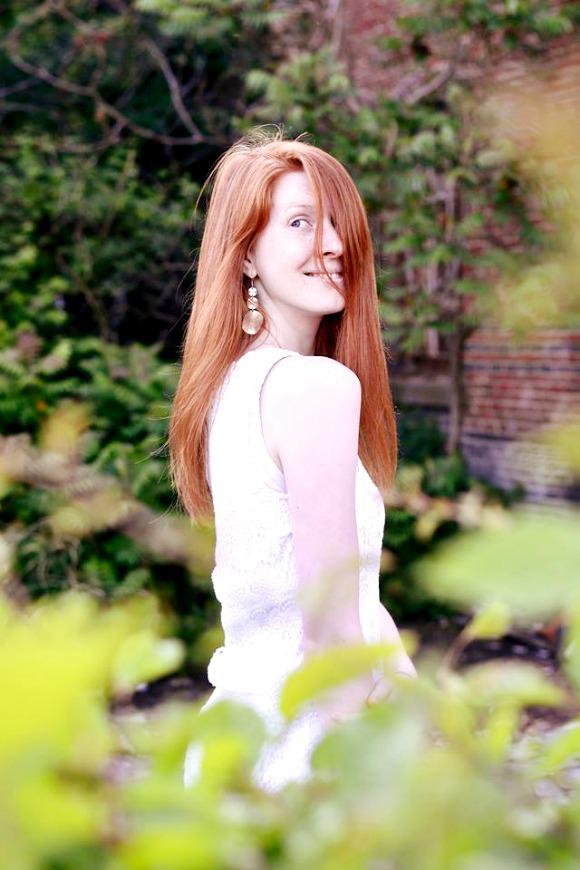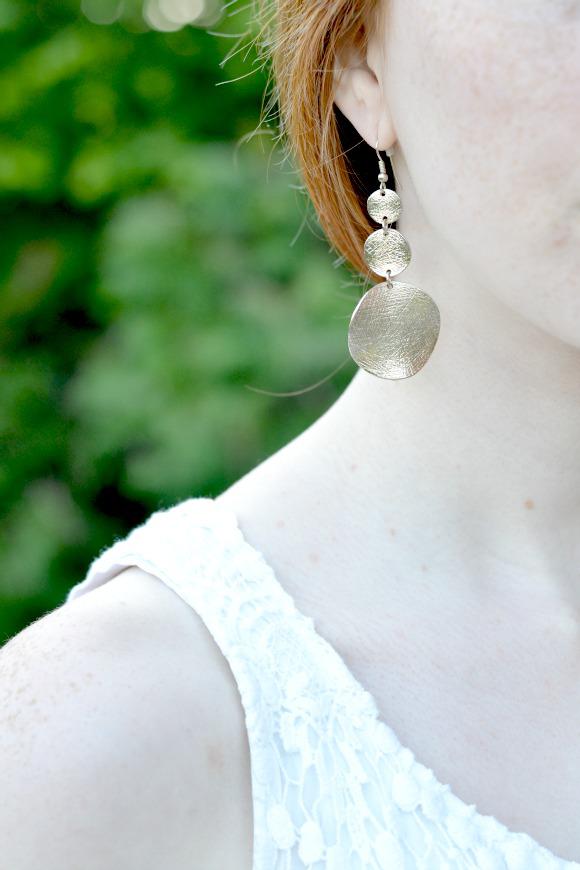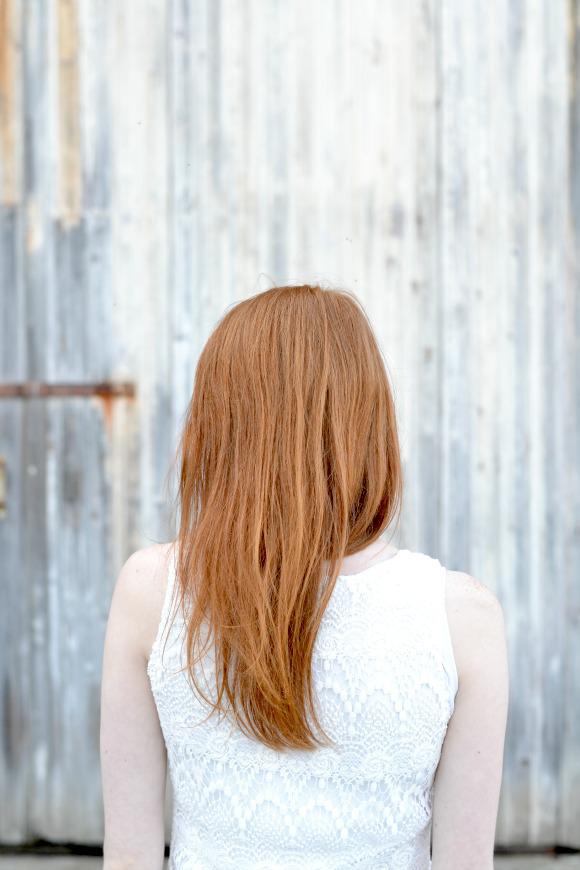 I am wearing a Tramontana dress (mint version) • Scapa flats • Louche ring • Oasis earrings
I don't know about yours, but my boyfriend tends to run away screaming when I pull a white lace dress from the racks when shopping. I imagine he can hear the wedding bells ringing, and we may have reached our four year milestone we're still a bit young (and in school) for that major step. I shied away from white lace for a while, but I really wanted a white lace dress anyway. The annual dance of Ks student club was coming up and I really wanted a new dress. I wore the same little black dress to my high school prom and the annual dances for the past three years. This is the dress I picked, and these rose gold cap toe flats are the ones I choose with it. We met up at the venue, as K had to help set everything up and I had gone work that day and to my huge surprise… he loved it. Boys. They'll never really make sense to me.
The annual dance was on April 26th, but I only got a chance to show you the outfit now. In more recent history, we visited a beautiful castle ans its garden this weekend. There were supposed to be a million roses, but the bushes were awfully green. Due to our very dreary spring, the bloom period hes been delayed. No worries though, there were a lot of poppies, lilies and other pretty things blooming in the vegetable garden (of all places!). I did snap quite a lot of photos and I am surprised how well some came out! I'll share them with you soon… on my new blog. Yes you read that right! I'm trying my hand at starting a photography blog. I've noticed that my photography posts and style posts are not that easy to combine, and they really do pull in a different public. I decided to separate both subjects and create a new blog for my photos. I'm currently still  thinking out the concept and designing the lay-out, but it's coming together pretty fast. All I really need more is a name for the new photo blog. Help?