*These photo's were taken before the heavy snowfall. Just to explain the silly title a bit.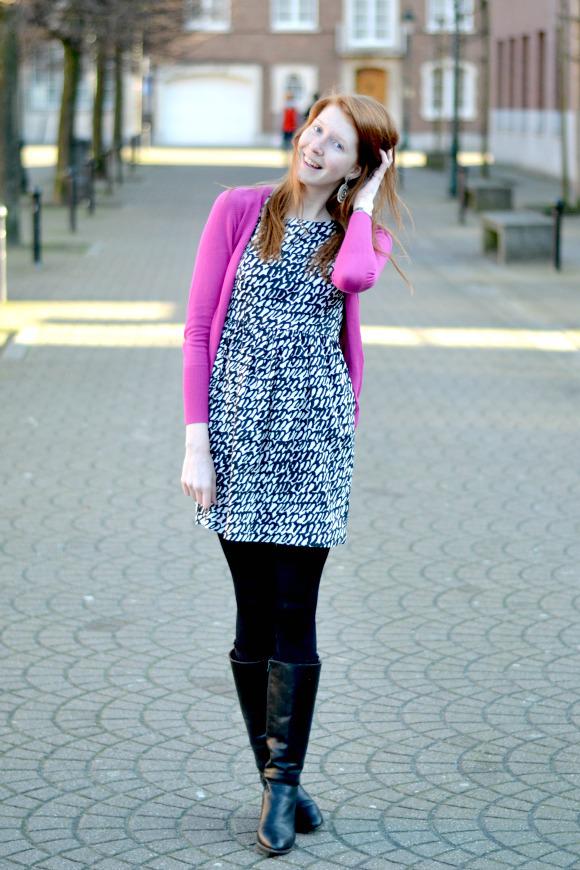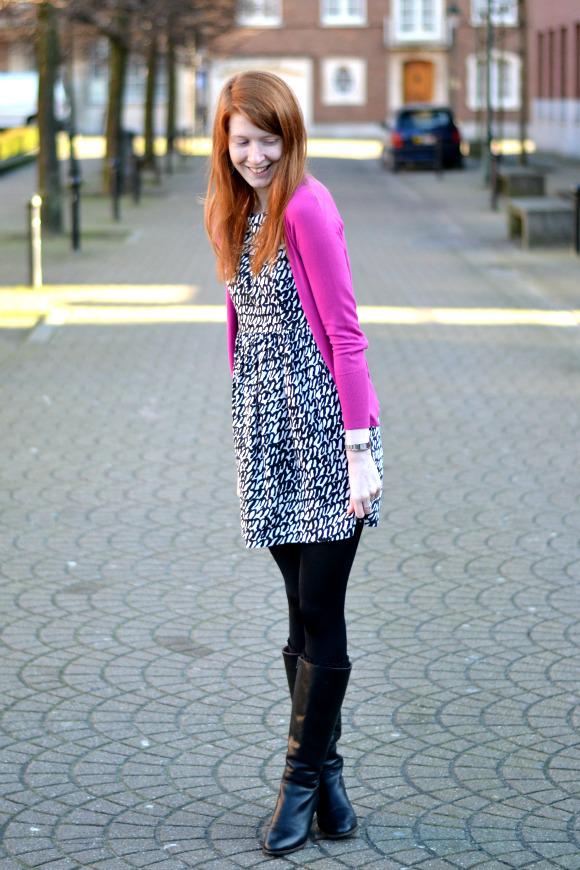 Zara dress & cardigan // H&M tights // Footwork boots
Hello there pretty faces. It's 11:35am and I just got out of bed. Yes, I needed sleep that bad. Since I've missed already what feels like half of my day, I'm thinking I should keep it short and simple today. I do still have an objective study / paper to write today and I really want to get that one of my desk. It's, again, a part of my thesis that I need to send in on the fourth for a quick review by my professor.
This cardigan came it the mail a few weeks back. Even before the exams started, and I got it as some sort of motivational gift to myself. Which does not make any sense really. I don't really own any other pink items but
this pink dress
, so I thought it would be a fun addition to brighten up my winter dresses for Spring. Pink also brings me into Valentines Day mood. We don't really celebrate it, but with this outfit I still wanted to share a cutesy thing K did the other day.
I couldn't resist to take a peek at the answers on my reader survey early on new years eve. As expected, I didn't get that much response just yet. Only 1 person filled out the questionnaire at that moment. It was super obvious who it had been: the boyfriend. His answers made me blush, laugh and maybe cry a little… from happiness that was.
How did you end up on this little blog o'mine?
I think you are a sweetie 😡
Why Do you read The Ginger Diaries?
Because I think you are a cute little thingy. And because I made most of the photos. And because this way I can look at pictures of you in your green dress – yes, the one on the bottom right!
What are the strengths of this blog according to you?
sweeeetieeeeeee!
What are its weaknessess?
The lack of indoor pictures, wherefor the male sweetie always has to get of his couch
What would you like to see more in 2013?
euhm… more sweetie?
If you could give me any advice, what would it be?
To travel with me, play GTA in the summer and … more sweetie?
#DIED