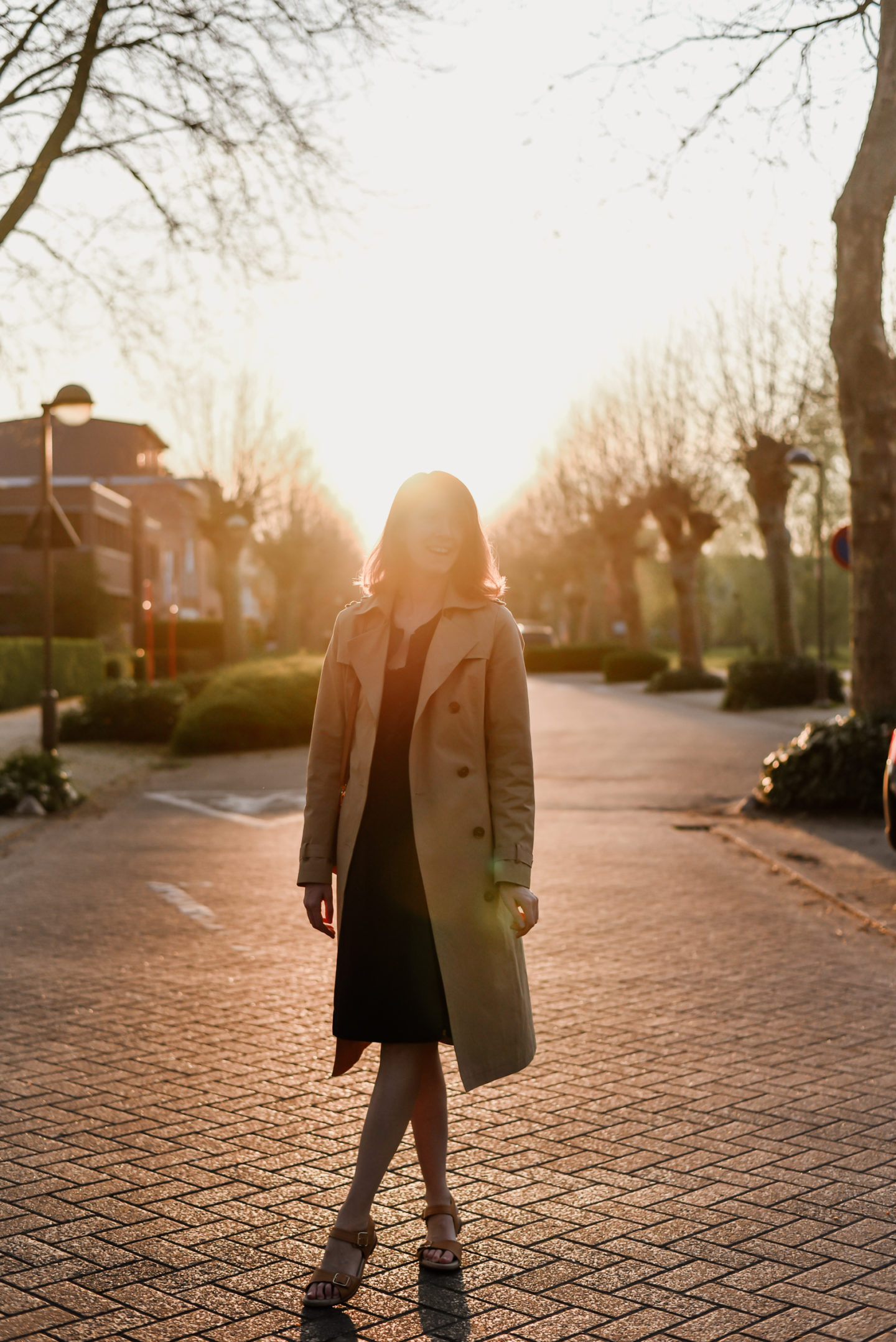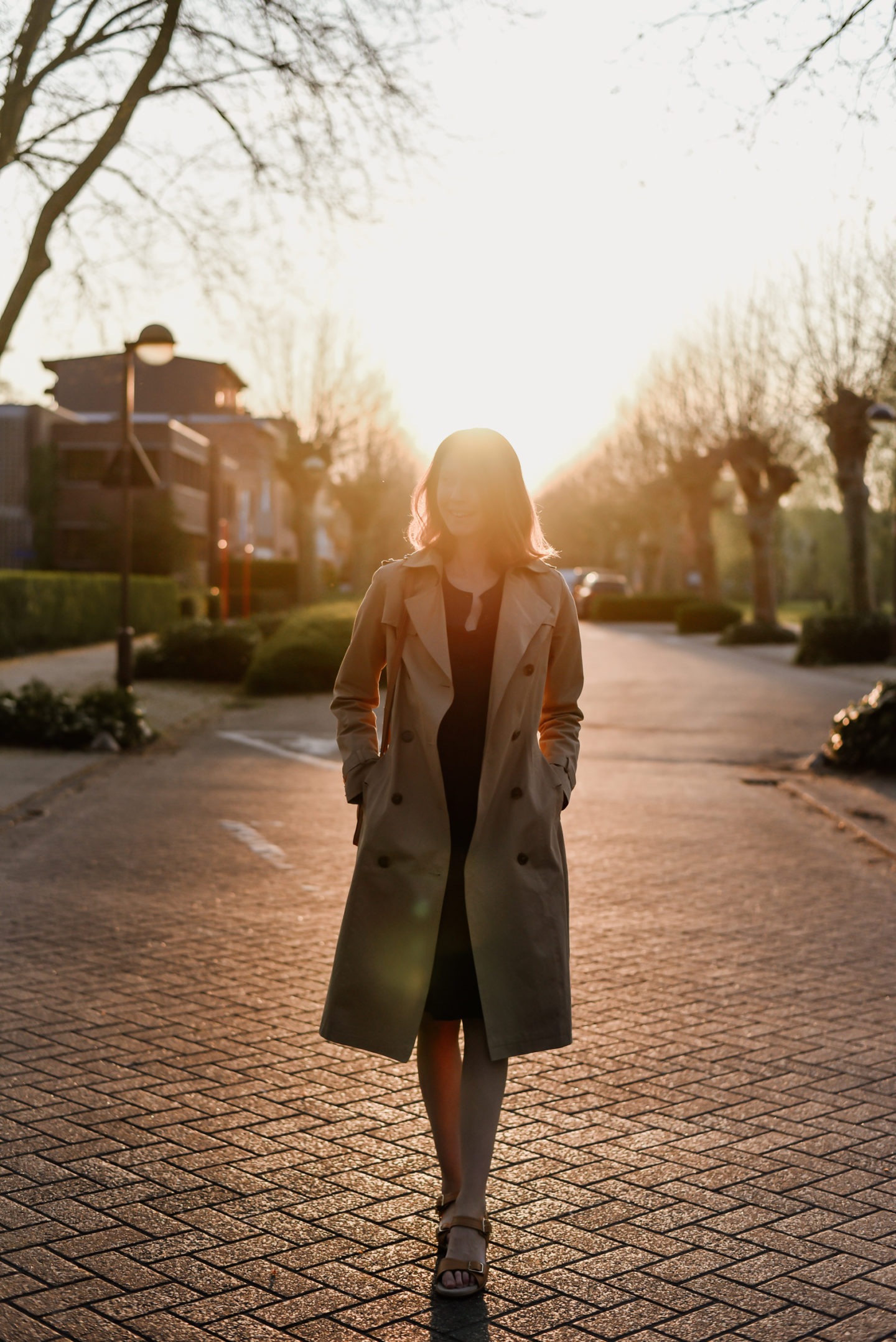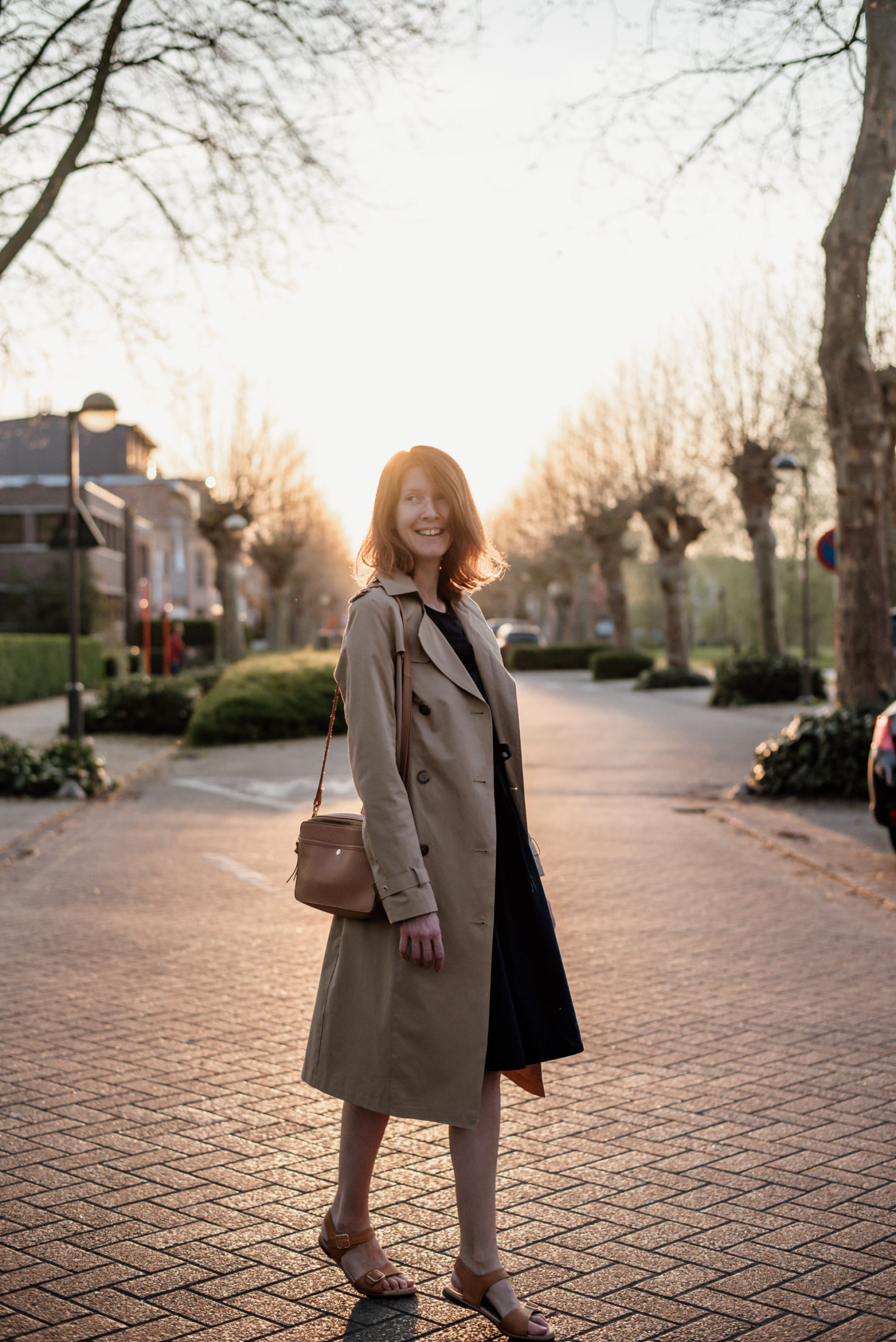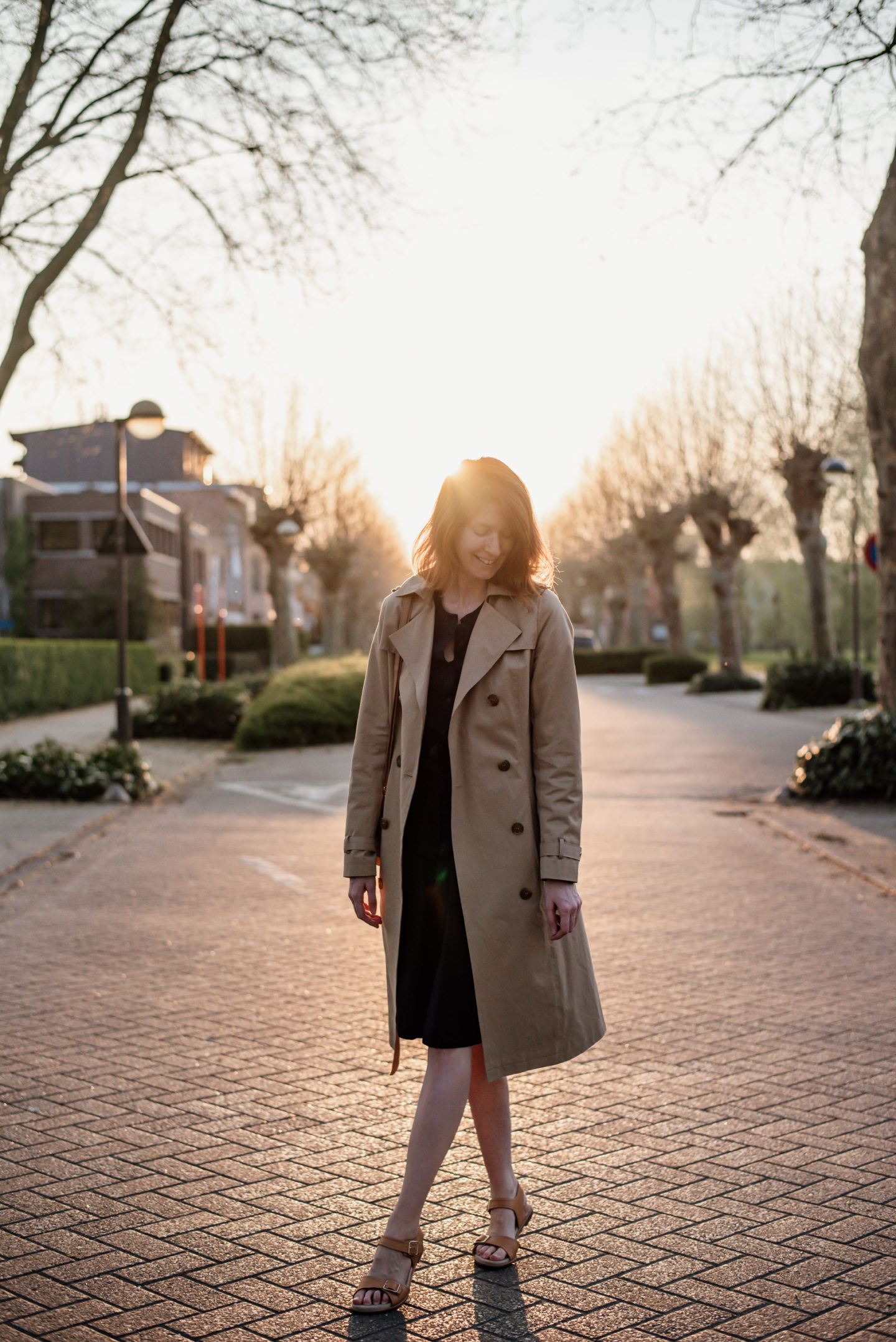 Ah, golden hour! Forever my favorite light to shoot with. These photos were taken on a warm early spring day. We had a surprisingly sunny and warm spring this year, which was a blessing for us during quarantine. We spent most days outside in our garden and took advantage of the beautiful sunsets to go on an evening stroll around the neighborhood. One evening I brought my camera along for a quick outfit shoot. The sun was still a tad bit too high, hence why my face is covered in glow, but I still love how these photos came out.
The dress I'm wearing is last summer's favorite. I wrote a blog post about how easy it is to wear and this year it still has been my go-to for when I have to get dressed up quickly. Yes, I am one of those women with a closet full of clothes and nothing to wear. Or maybe the real issue is that I can't ever decide what to wear? Whatever it is, this dress has solved that problem for me more than once. The simple silhouette, basic color and perfect fit for my straight body type probably have a lot to do with that.
I think I've overshared this trench coat by now. After raving about in in my Instagram stories and then a blog post, here it is again. Even if we have beautiful warm days, spring evenings are still a bit chilly. Before we got our puppy I would throw on or drape this trench over my shoulders to keep warm. Sadly my puppy thinks long coats are toys, so I changed to other coats and old cardigans now that she tags along on our evening walks.
Quarantine is largely over in Belgium. On June 8th most cafes and restaurants opened their doors again and life is returning to normal. I went to a book store last week and was also able to book an appointment with my hair dresser. There are still many signs of the pandemic such as face masks and waiting lines outside the shops, but I'm confident that one day everything will fall back into place. I'm not a fan of the phrase 'the new normal'. I rather like to see it as a temporary state to keep us all safe. COVID19 isn't over and I hope we all continue to do our part.
Have a great week!
Outfit details: C&A trench coat (current, sold out online) • Vero Moda dress (last year) • Clarks sandals (last year) • Veritas shoulder bag (last year)