As you are reading this I'm enjoying a hot cuppa coffee in a sweet little café in Lille, France with my mom and sister. We're here for the day to shop the new collections and enjoy some time away from our hectic home. If I have to believe my mom, living with 4 teenagers can be hard… Wait, what does she mean by that?
Since the boyfriend doesn't really like to be my photographer all the time, and I'm still not used to the whole tripod thing I asked my friend J if she wanted to help me out. We had a great time during this shoot in a muddy field. You should have seen her, jumping around and trying new angles. So fun!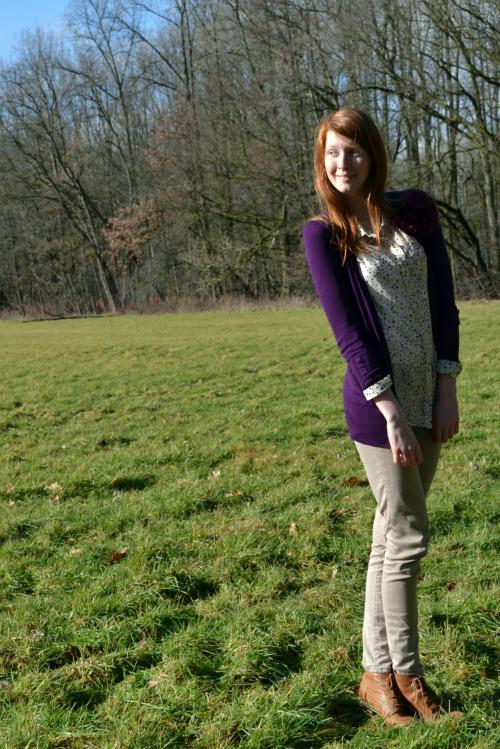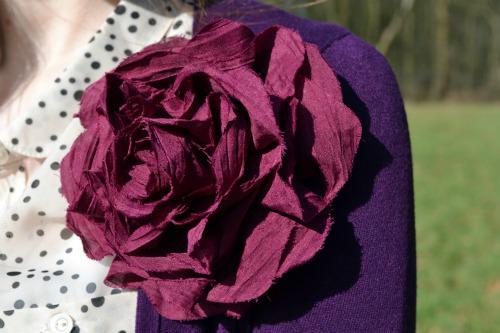 Wearing: GAP jeggings, Springfield blouse, Zara cardigan & flower brooch, Jonak boots
I spotted this purple cardigan at the bottom of a large pile of clothing at Zara when they were having a sale. If you know how Zara looks during the sales you'll know that this is quite impressive. I have been living in this thing since. I suggest you all get one, it's amazing with how much it goes!