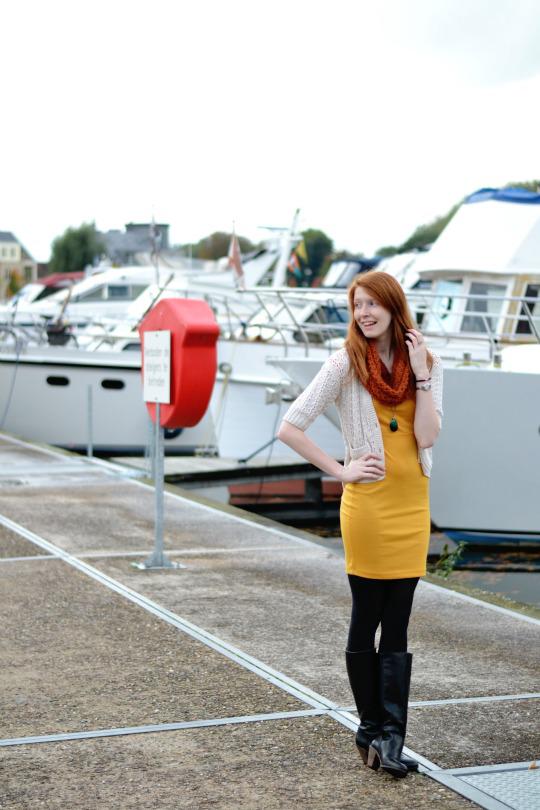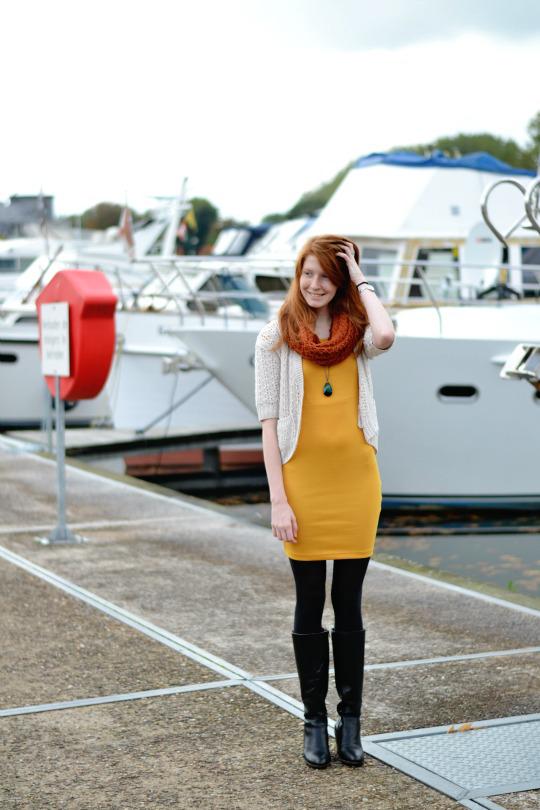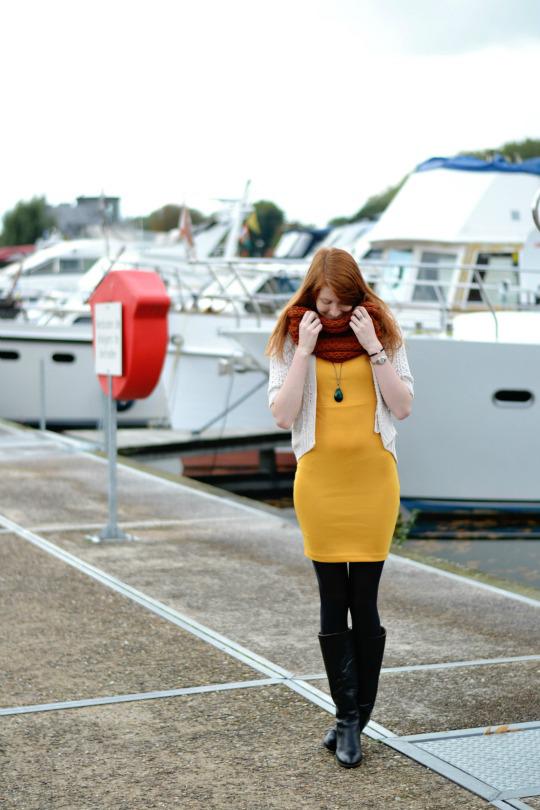 F21 dress // H&M cardigan & tights // C&A scarf // Six necklace // Footwork Boots
More boats! K and I went shopping on Saturday and since the weather was nice we walked out to the marina afterwards to snap these photos and enjoy the falling leaves. Some trees are already leafless in the city but in my hometown there isn't a yellow or red leave to be spotted yet. So I've been scrolling through way to many Flickrs and Pins from the fall in New England, United States because their fall foliage is crazy. And I just love the white fences next to all the tiny roads.
Some might be wondering how my driving is going and I have to say it's like swimming or bike riding. Once you learned it, apparently, you can't un-learn it. I didn't drive for about a year, but I picked it up again in minutes and now my lessons are going good. Even though I am still miles away from an actual drivers license I treated myself with a little impulsive shopping spree at Zara. Girls just wanna have fun.
I'll leave you with an Instagram picture from the scenery!
TTYL
Follow me on instagram! 😀