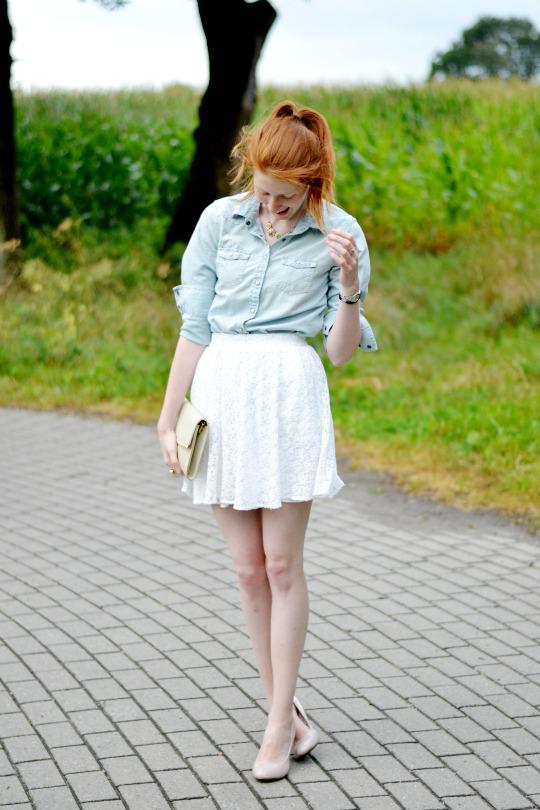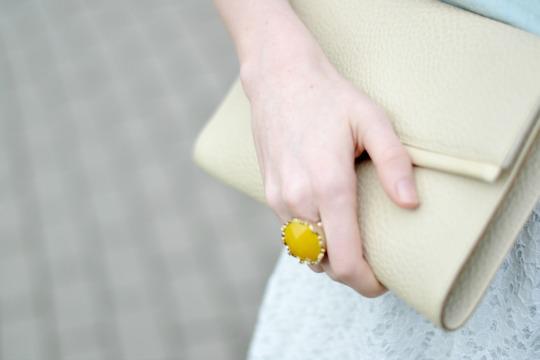 Wearing: American Eagle Outfitters denim shirt, Francesca's skirt, Vintage clutch, Ring from a boutique in DC.
Life is like traffic. There are moments when everybody seems to be on the road and everyone wants you to get things done. One moment I am nagging that all my friends are busy and I have nothing to do, the next I'm hopping from one city to another, working my student job, prepping for school, blogging, getting ready for
Daryl
to arrive and answering one hundred text messages per minute of my nimble-fingered girlfriends who want to chat while I'm peeling potatoes. Other than traffic jams, the commute hours of life always come as a suprise and give me the feeling I'm jumping up and down on a beat I can't control. Those days (or weeks) I would love to be dancing to the rhythm of a slow, romantic song. But there simply is too much that needs to get done. This week has been and still is one of those times when life is going as fast as a High Speed Train. It's a good thing that the High Speed Train through Belgium ends you in the city of romance: Paris. Seems like I'll be getting my slow, romantic song after all. My way of saying things will be allright again soon.
I'll also tell you what the title of this post is about. On August 8th last year I posted
this outfit
. I must admit I don't like what I was wearing there today. It looks so dark (for august? what was I thinking!?) and the extreme editing sure doesn't do things good. I had a broken 8 megapixel camera back then, and boy… no, just no.