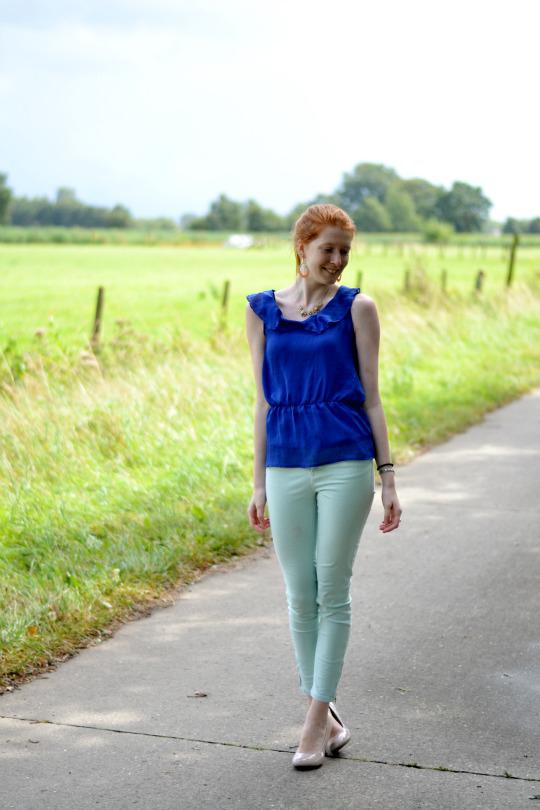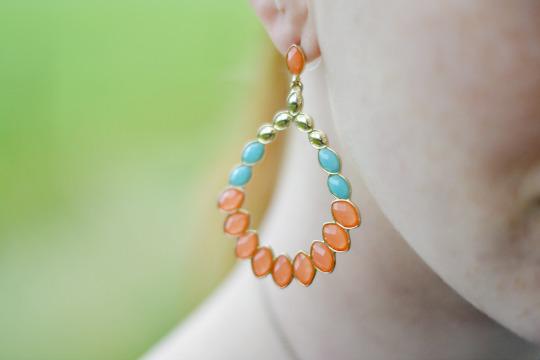 Wearing: Francesca's top, Zara jeans, shoes without a name and earrings from a boutique in DC
Hi everyone! Wow. It's been a while. Work has been killing my me-time, so I haven't been around the blogger block that much lately. And those rare moments I wasn't selling clothes, I was spending some much needed time in the sun/city with the boyfriend or my friends. I'm now enjoying the first of my seven days off and I'm packing my bags again to spend the night in Leuven (near Brussels) to visit a friend who is, on this very moment, sweating over her last exam. There's a candle buring for her and my fingers are hurting because I kept them crossed all morning. As a thank you, I hope she's taking me to the Quetzal chocolate bar near her studio. That place is heaven on earth! And I think we can both use a good dose of sugar, haha.
For me, the fall brandwagon may continue to wobble along the dusty wheatfield road a little longer because I am NOT ready to let go of my summer clothes. I have been wanting to pair my mint jeans with something cobalt since the beginning of the mint craze, but apart from the cobalt tee my mom has, there was nothing bright blue to be found around this house. That was untill I stepped into Francesca's and found this cheer peplum top on the sale rack. Sheer + peplum + cobalt = perfection, so I bought it for a whopping $7 and it's been nothing but love between us ever since.
Happy Labour day to my American readers,
I hope you are all up for a fantastic week!