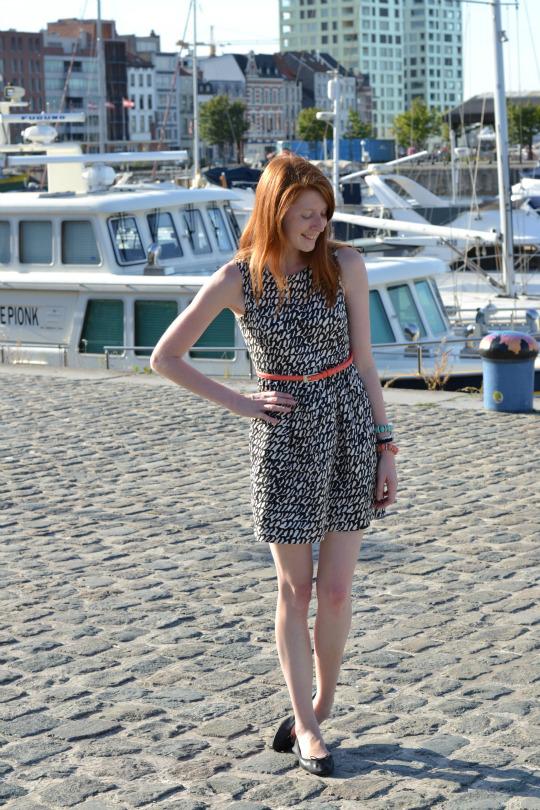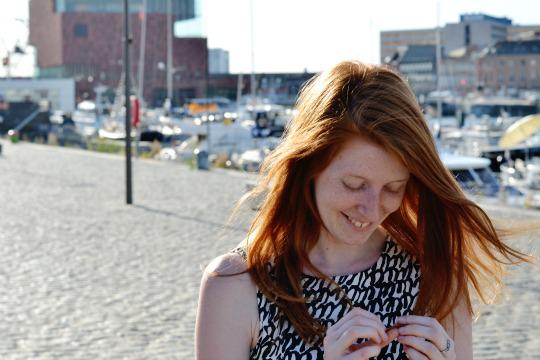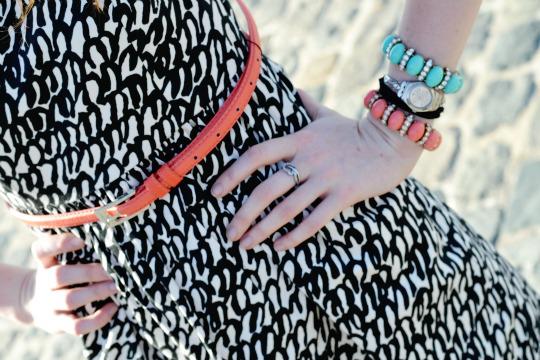 Wearing: Zara dress, Pieces belt, J.Crew bracelets, H&M flats
A mini heat wave came over Belgium this past weekend. With temps reaching 95 degrees on Saturday it would have been wiser to stay inside, pull out a fan and eat boxes of ice cream, but nooooo this sensitive lady decided to go out shopping in the morning, and then enjoy the sunny weather with friends in the afternoon. Bad, bad, bad, bad, baaaad idea. I got unwell at a party that afternoon and felt my bloodpressure drop. My knees started shaking and quickly I sat down on a nearby concrete block to avoid seeing the wooden flooring from a little closer that I would like. K ran off to find me a good dose of sugar and something to help me cool off. A few minutes later he came back with a big froyo, topped off with Oreo's, muesli and strawberry sirup. He got an extra kiss for that 😉 I instantly felt better, but a few minutes later the heat got to me again so we had to leave the party. After an hour I felt like my old self again, but I was suuuuper tired and had little headache for the rest of the weekend. On sunday I stayed inside, with closed curtains to keep the heat out and a big fan right on my face. I learned my lesson!
On two happiers notes. 1) I bought a very pretty (but way to expensive) new bag and 2) I wore this cheery dress. I believe I've had it for a year or two now, but I have only worn it three times. It's a shame I don't wear it more often, because I really love the pattern and the shape, but I'm a bit uncomfortable with it's length. I have long legs and everyone says I have to show them off, but I feel so awkward when I'm wearing anything that's shorter than "one hand above the knee"-length. I keep pulling my dress down and checking if nothing's showing. I must look ridicilous walking the streets like that! But with this almost tropical weather I decided I'd give this dress another go and apperantly rocked it, since I got a few compliments on it!