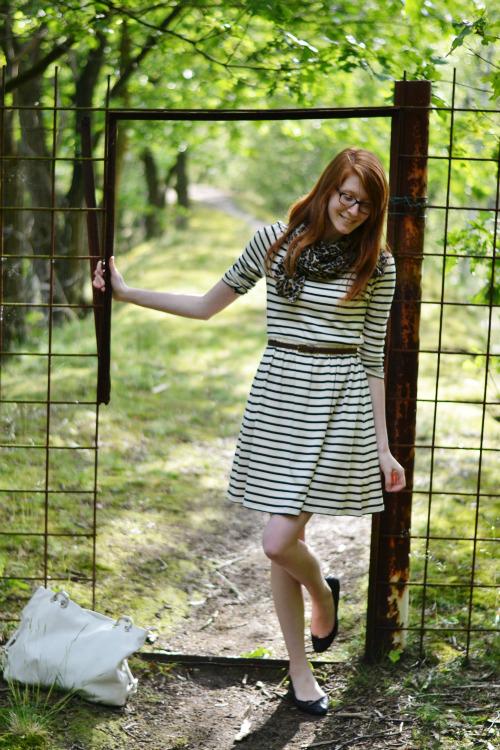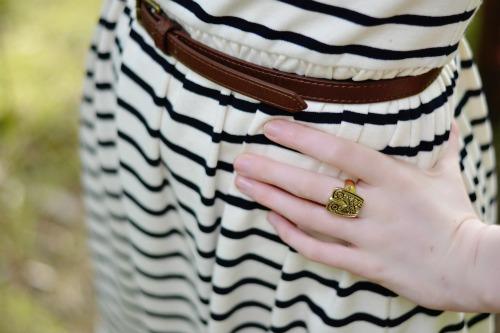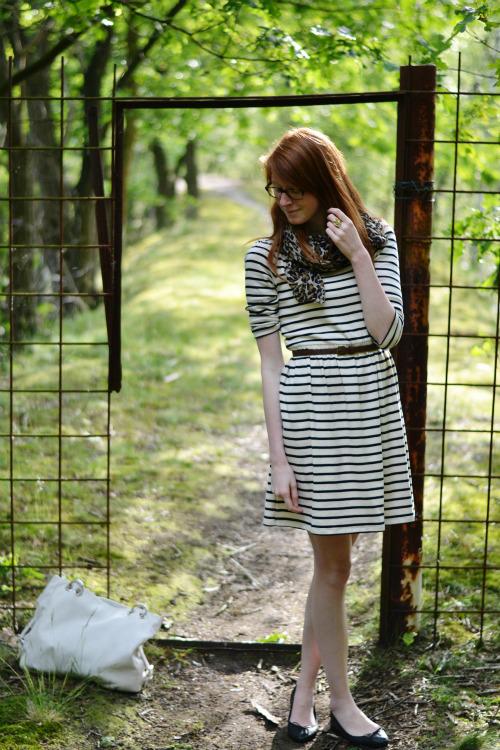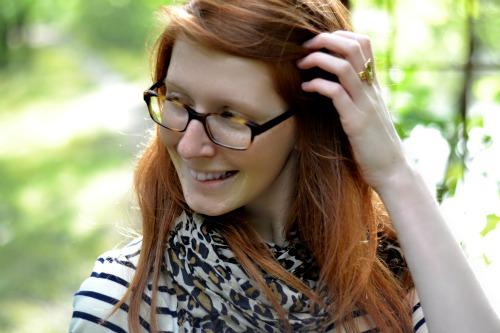 Dress Oasis (via Asos), H&M flats and scarf, Carpisa bag
I believe I'm in love. I'm in love with this dress. A few weeks back I saw it pinned on
Pinterest
, and gosh, did it look perfect! Convinced that it must have been a pretty expensive little number, I was extremely suprised to find it in the
ASOS sale
! My shoppingban is not over yet, but I still had quite the bit left of my $60 giftcard, and decided to splurge. Best idea ever. This dress has 3/4 sleeves, a nice length and a pretty feminine shape. The fact that it's striped is just another plus.
I have been having a lot of fun styling it. It's a basic item, a wardrobe essential, and it truely matches 90% of all that's in my closet. I got this leopard scarf at H&M a few months back. I don't think I've worn it on the blog before but I love using it to give my outfits that little extra push. As I'm not too comfortable pattern mixing tops and bottoms yet, this is an fun way to warm up for the idea. I must say I'm loving it!
Eventhough this is not at all a bold combo (Knowing what gets worn in the blogging world this can count as conservative), one of my classmates did say it was a daring combination and that I was really brave for wearing it. I smiled a bit uncomfortable, and then she quickly added: but I love it! And smiled back. Classes are over for now, but after summer, I think I'll suprise her with a full pattern mixed outfit! … If I dare.
♥♥♥
Nikki