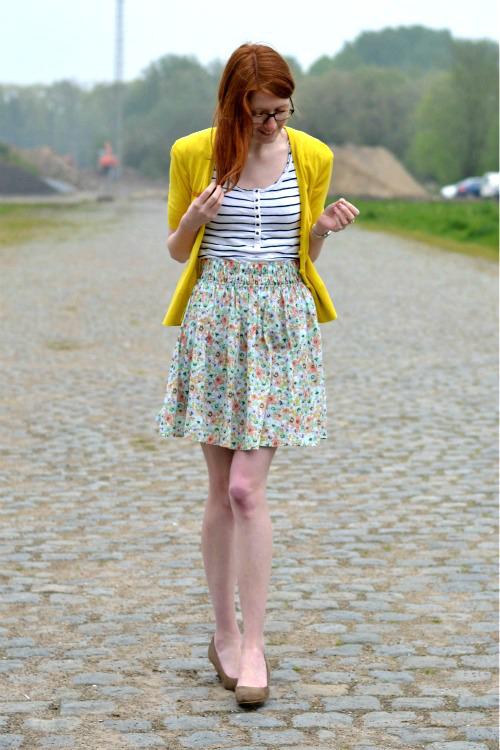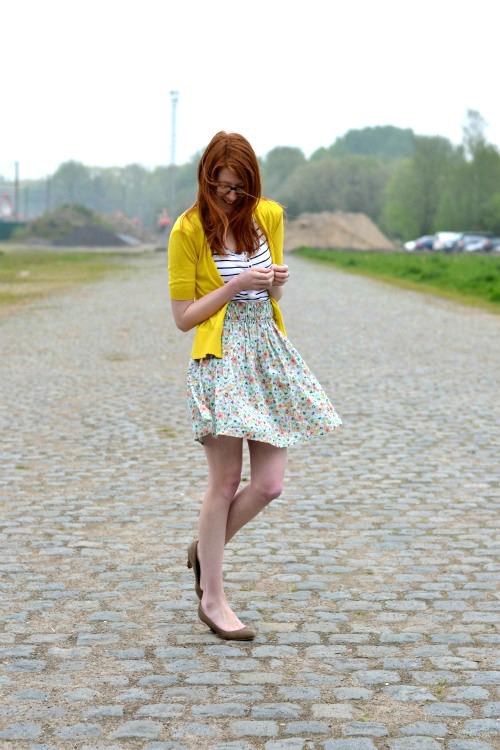 H&M skirt, T and shoes, We cardigan
Once upon a time my friend K and I went out to test our beloved cameras. She was curious about my new lense, and I let her test it in exchange for outfit photos. Cause that's what friends do. We went to the back of a parkinglot, near the railroad tracks. I have been wanting to take pictures here for a long time. Turns out, everything your parents tell you about areas around railroad tracks is true. In the middle of our session this silver car turned up on the parking lot. No biggie, people were driving on and off the whole time but this car drove aaaaall the way to the back end, where we were. It approached at rapid speed (hello, speed limit of 10!?), the dude in it started clapping his hands, made a U-turn and drove back off. He didn't even park his car. What the?? Weird!! Guess I won't be coming back to this spot, haha. The pictures turned out great though, so thank you K for taking these and saving my blogging ass! I owe you. Big time, I suppose.
This weekend was jampacked with fun. Work on Saturday, 2 essays to finish and some school books to read on Sunday. Are you feeling the sarcasm? haha. On saturday night though, we went on a spontaneous trip to the movies and saw The Avengers. It was awesome! I loved it. Have you guys seen it? I feel a need to (re-)watch all the superhero movies now! Movie marathon, anyone?
Nikki