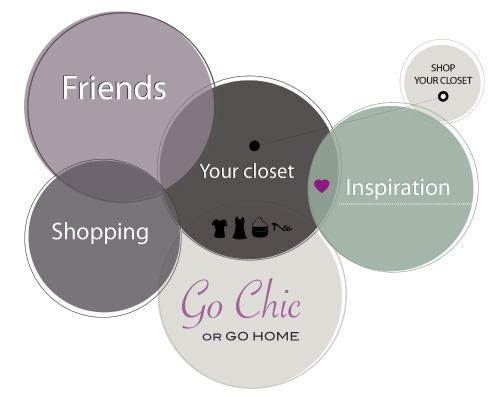 Go Chic or Go Home
is  an amazing photo-sharing community that offers everything you need to make the most of your daily wardrobe and style: your closet, inspiration, friends, and shopping. What I love the most about Go Chic or Go Home is that it's a great way to discover new blogs. You can often find me browsing the Explore page looking for inspiration and ofcourse I often upload my own outfits too. Secondly, their Create page comes in really handy when you want to plan your outfits for the next week or so. I use it all.the. time!
Today Cynthia and her team offer one lucky reader a £50 gift card to one of the retailers from the Go Chic or Go Home shop section. My personal favorites are J.Crew and Gap but there are many more!
How to enter (leave 1 comment):
1. Become a member of the Go Chic or Go Home community.
It's easy: 1)
request an invite
2) use the invite link from the email to sign up on the website
2. If you already have an account you, ofcourse, can enter too! Just make sure your account is active during the giveaway period.
3. Tell me in your comment about the Go Chic or Go Home community. What do you think? I'd love to hear!
This giveaway is open to international readers!
Giveaway closes on april 23rd.
Winner will be announced on the 24th!
May the Odds be evah in your favor!