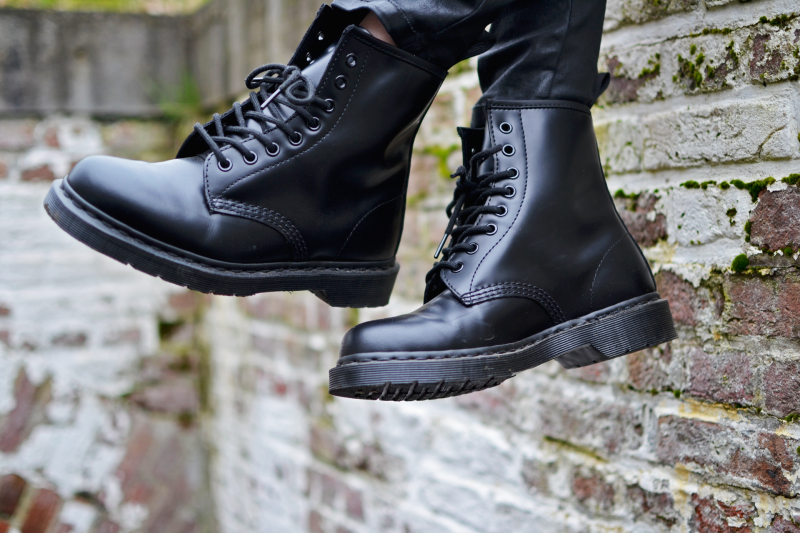 Boy, oh boy. I'm trying to collect all of my thoughts and stories about Dr. Martens and put them into one coherent story, but nothing I write tonight feels good.
It's not because I have nothing to say about my 1460's. There are plenty of story lines I could go for! I could tell you about how I always thought that most people look like Tom Thumb in the Ogre's seven-league boots. Or I could let you in on the very profound discussion I had with a friend about the brand just a few weeks ago. It all came down to quarter life crises and other stereotypes. Then there's option 3. Option 3 would be a very personal story about someone I once met who always, always, always wears his 1460's. We don't talk anymore, but whenever I wear my 1460's I think about the good times.
The baseline in all these stories: I never thought I'd wear Dr. Martens 1460s. A quick browse through my outfit archive will teach you that I am a classic girl by heart. Dresses and cute shoes were all I wore for years. There was a time where I didn't own a single pair of pants. 0. All of that has changed in the last year or so. I notice that I've been wearing the clothing items I used to sport all the time when I was around 17-18 years old. Today, masculine items such as blazers, basic tees and sneakers are the key pieces in my wardrobe. With my overall style changing I felt like my shoe closet could use an update too. Last season I bought a pair of black All-Stars and I really thought those would be the craziest shoe purchase I'd ever do. I felt so cool, haha. This Winter I added buckled ankle booties, Chelsea boots and old school Vans to mix-and-match with my "new" style.
Those shoes are all still pretty Plain Jane and I started looking around for something more special. That's when Sasha – a Dutch shoe brand that's "not for basics" – approached me for a collaboration. Just what the doctor ordered! I first picked out a pair of sturdy Balenciaga-inspired buckle boots, but then I noticed that Sasha now stocks a few well-known shoe brands such as Steve Madden and Dr. Martens. My eye fell on these all black 1460s and I was immediately S.O.L.D. The boots arrived too late for me to take them with me to Edinburgh, but maybe that's a good thing. These bad boys hurt like hell. The first few days were fine, but when I started wearing them for longer than a few hours I got really painful blisters on my ankles. Nothing a few Disney band Aids can't solve!
From Docs to Disney, what a way to go. Like I said I'm not finding my words tonight so I think I'm off to bed! I hope you guys all have a nice week and I'll see you again on Thursday for a new exotic travel destination. Oh, and MONKEYS!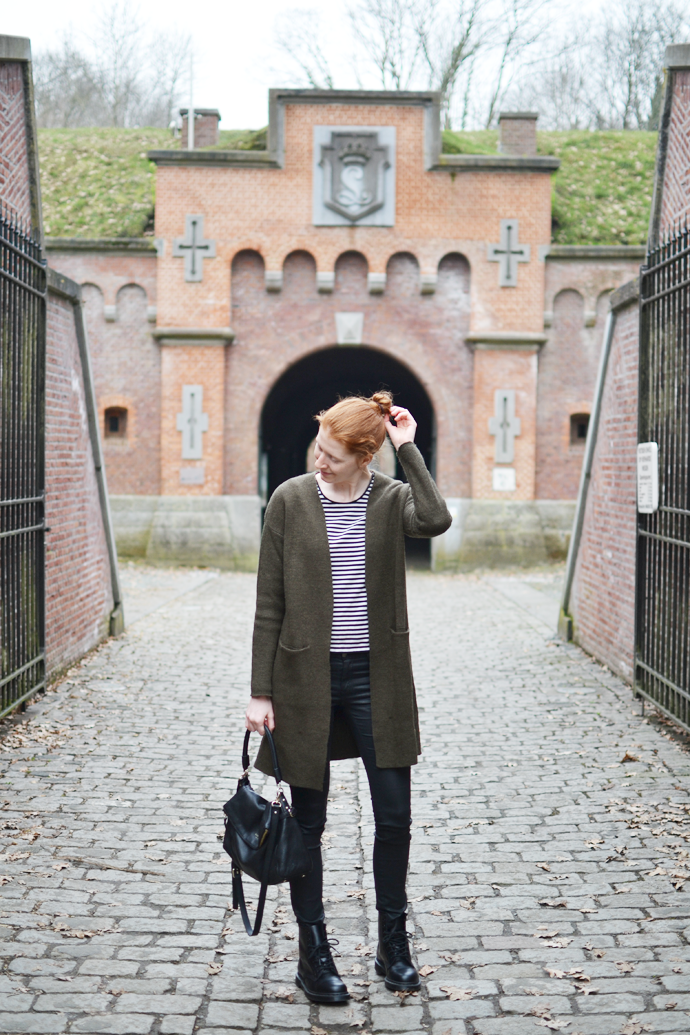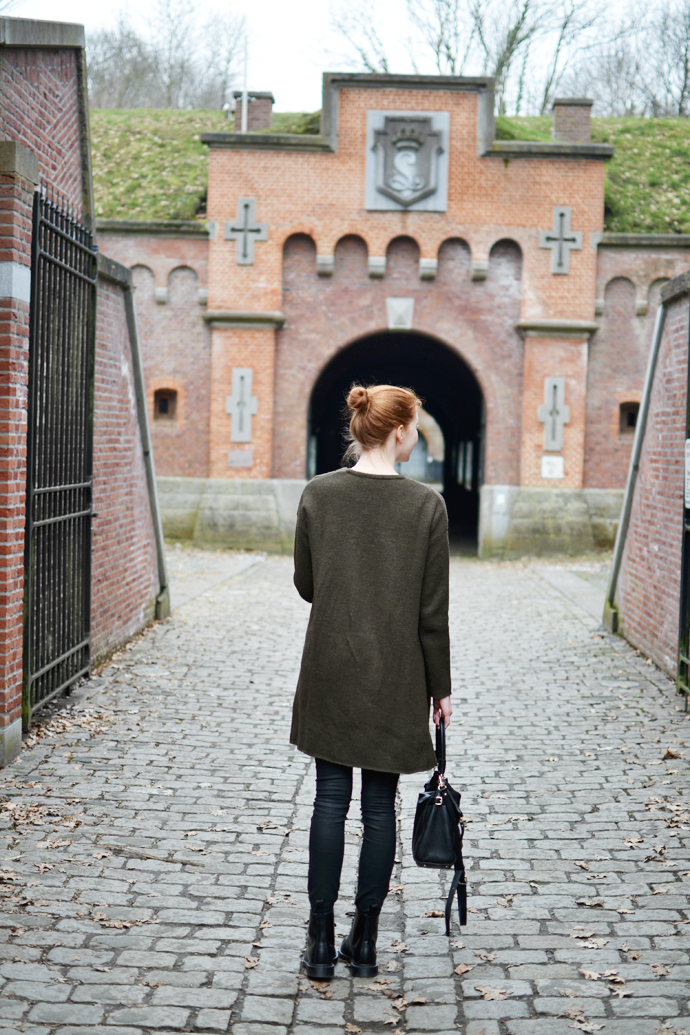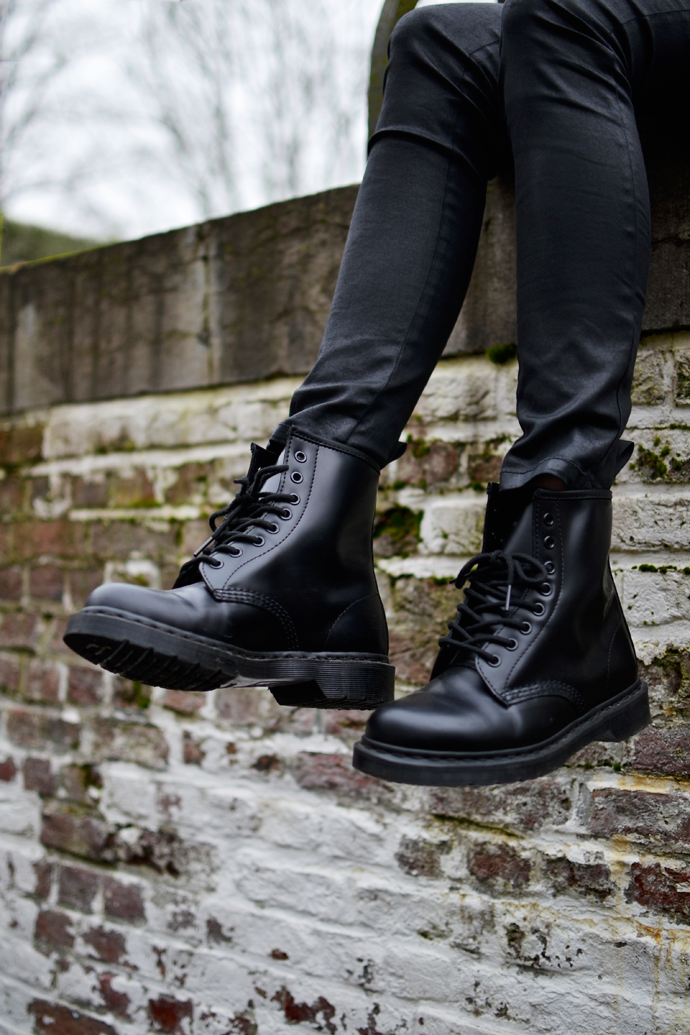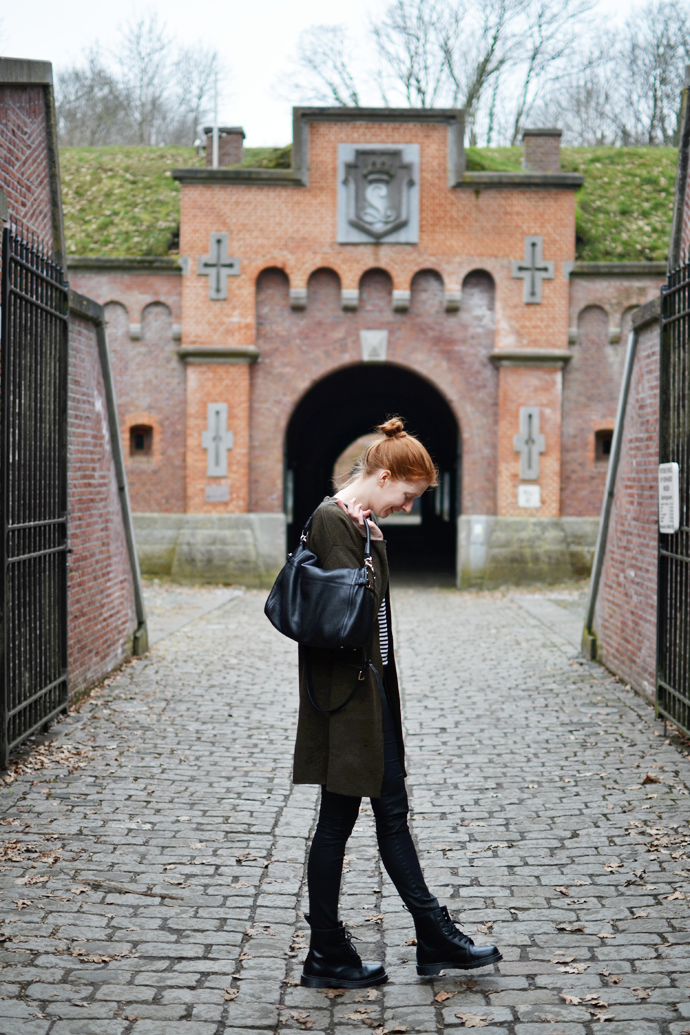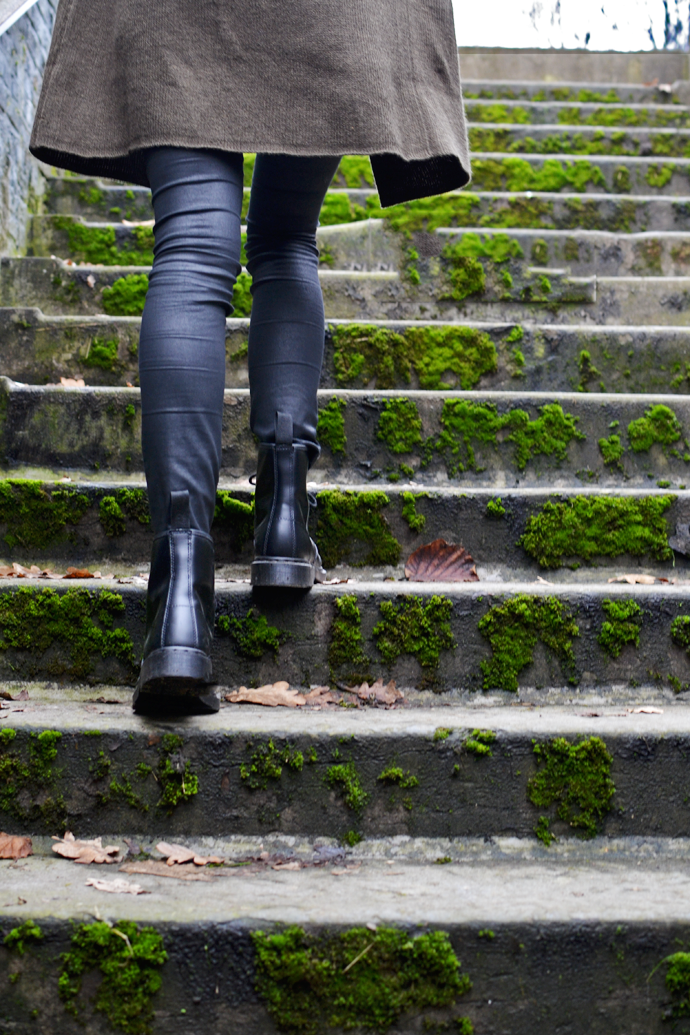 Shoes: Dr. Martens (c/o Sacha – meer enkellaarsjes)
Coated jeans: Massimo Dutti
Top: Massimo Dutti
Cardigan: H&M
bag: Kate Spade