It's a new day and I am wearing new things on my newly designed blog. How do you like it? I felt like my previous lay-out was a little too busy for me and I wanted to create one that looked more fresh, clean and neat. Mission accomplished I'd say! Friday after school I took a train to Antwerp to stay with the boyfriend. We both have exams and it's really hard to see each other during this period. I hate it! On Saturday morning he got up early to study and I went into town for some quick shopping. The sales are in town and dang it, I scored the loveliest things!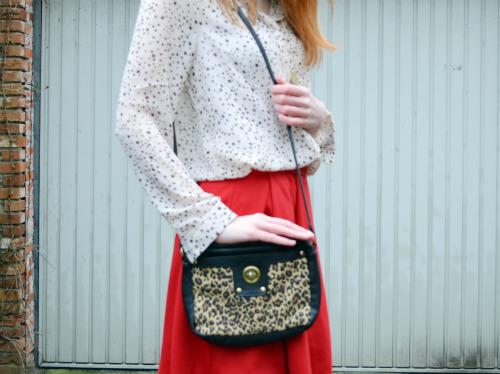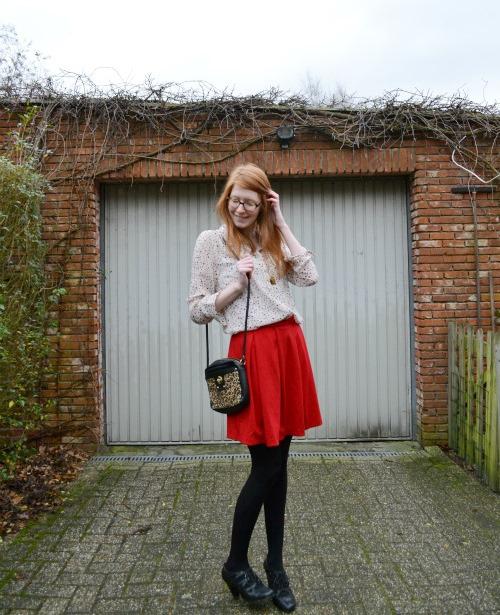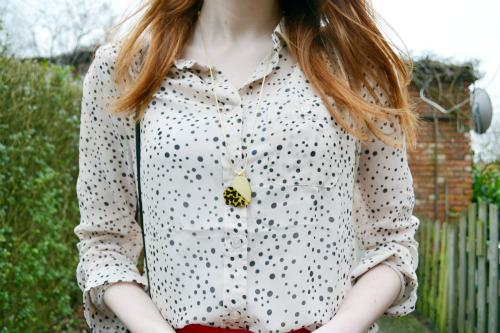 Wearing: Springfield blouse, bag & necklace, Massimo Dutti skirt, BOO shoes
By the way, have you ever noticed how good the sales are in Spanish chains? Massimo Dutti and Springfield are my favorite shops to score at during the sales! Hence this outfit, haha!