Ola Nikki fans! My name's Jazzy Elizabeth (from Hivenn) and i'm going to be your guest blogger for today.
I hate anything remotely scary so i'm not a great candidate for halloween but I do like baking. So today we are going to bake a snake infested lemon cake. I'm gluten free but i'll convert into normal flour.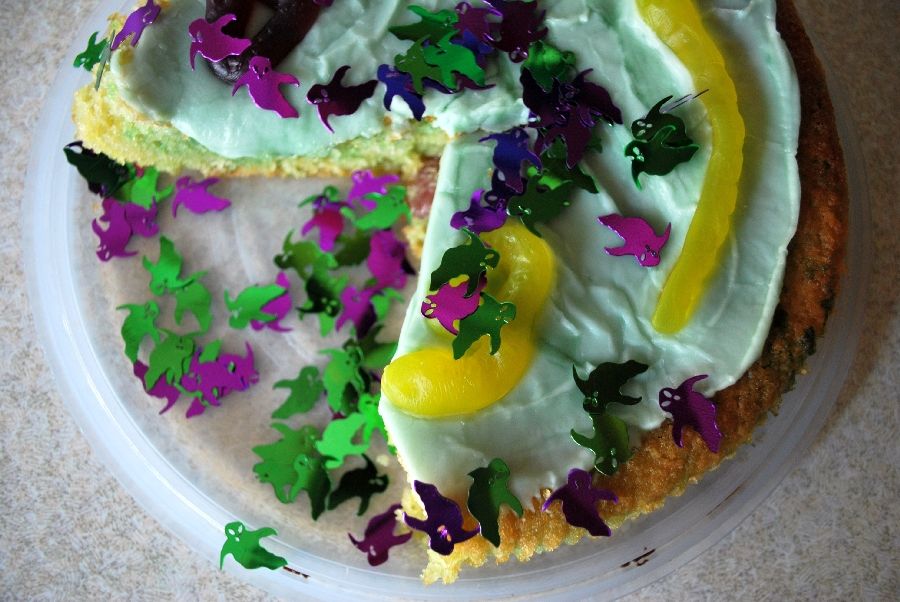 What you'll need-
-175g margarine -165g light brown sugar -175g self raising flour -3 large eggs -Grated rind of one lemon -As many jelly snakes as you fancy -Icing sugar -Lemon juice – Green food colouring –
20cm round cake tin
Oven at 180c/350f/gas mark 4
How
-Beat marg, sugar, flour, eggs until smooth (I just use a wooden spoon). If a bit dry add milk
-Add lemon rind & snakes & a swirl of green food colouring
-Spoon in to tin
-Cook in middle of oven for 30-35 minutes
-Allow to cool & decorate if wanted
So yes, happy halloween! Whether you enjoy scaring yourself silly or not, have fun.
_____________________________________________
Thank you Jazzy Elisabeth!
And just out of curiousity,
What are you dressing up to be this halloween?