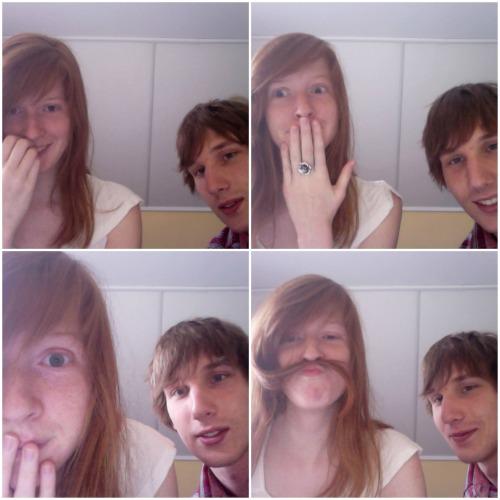 Goofballs
How's everybody? I haven't been around a lot lately. I started my second year at college last week and life's been really busy since. Eventhough I've only got 4 classes this semester I have shiploads of work that needs to be done and I still need to vacuum my room tonight… .
Mother nature is having some moodswings lately. It's been 25°C+ all week and I'm sweating my pants off! Can't believe that a week ago I couldn't get outside without a jacket and tights. Phew.
Our Methodical Dialogue class ended 2 hours earlier today because our classroom was more like a sauna and no one could stay focused. We took the opportunity to get to know each other a bit better by going for drinks. aaaah, college life!
Hopefully I can get back into my regular posting habits soon!
Nikki