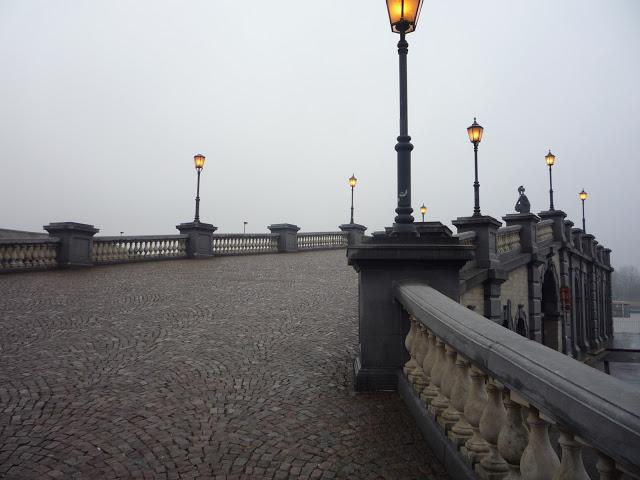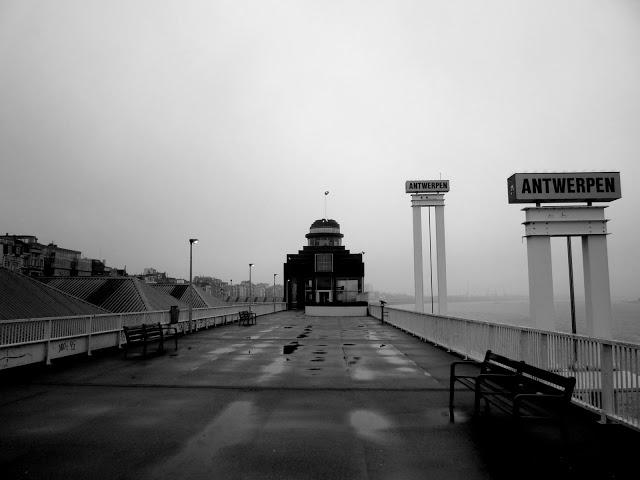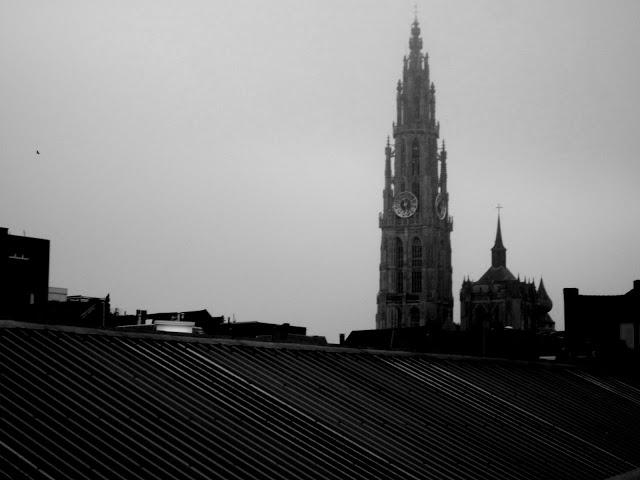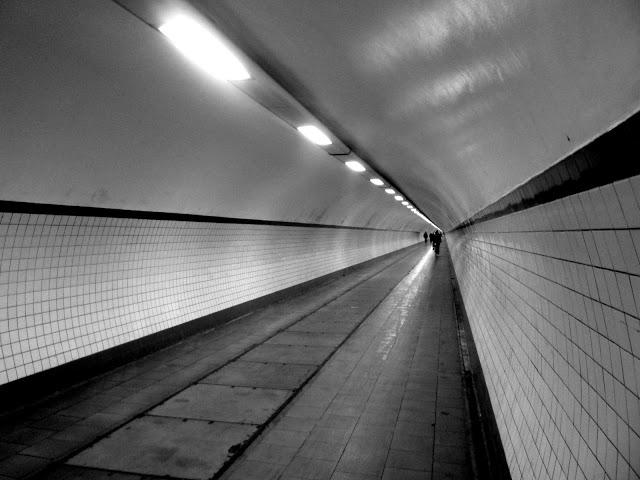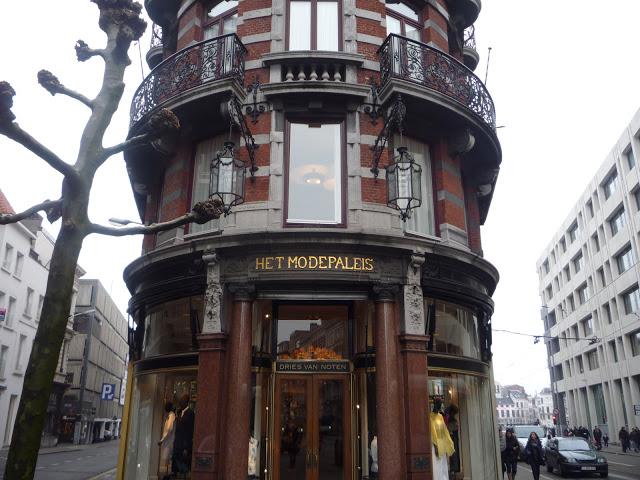 1. Gravensteen brigde | 2. Cafe near the dock | 3. Cathedral
| 4. pedestrian tunnel  | 5.  Fashionpalace/Dries van Noten store
Gosh it was freezing today! My boyfriend and I went for a walk down te city.
I took these photo's, but as you can see they are not high quality. It was foggy and clouded so the lightning was a mess! I did an attempt on a photoshoot but it was way to cold to take my coat off.
I was wearing my new Noë boots. I kinda forgot that I had not yet walked in them and that the leather was still very stiff. Not really the best choice of footwear for a walk. Right now my feet are killing me! Let me tell you, they do not look their best at the moment. And tomorow I have a daytrip to our Capital city, Brussels, on the planning. I hope the pain goes away otherwise it will become a torture. I am hoping to get my boyfriend convinced of doing a little photoshoot. So you guys finally get a face behind the name =)