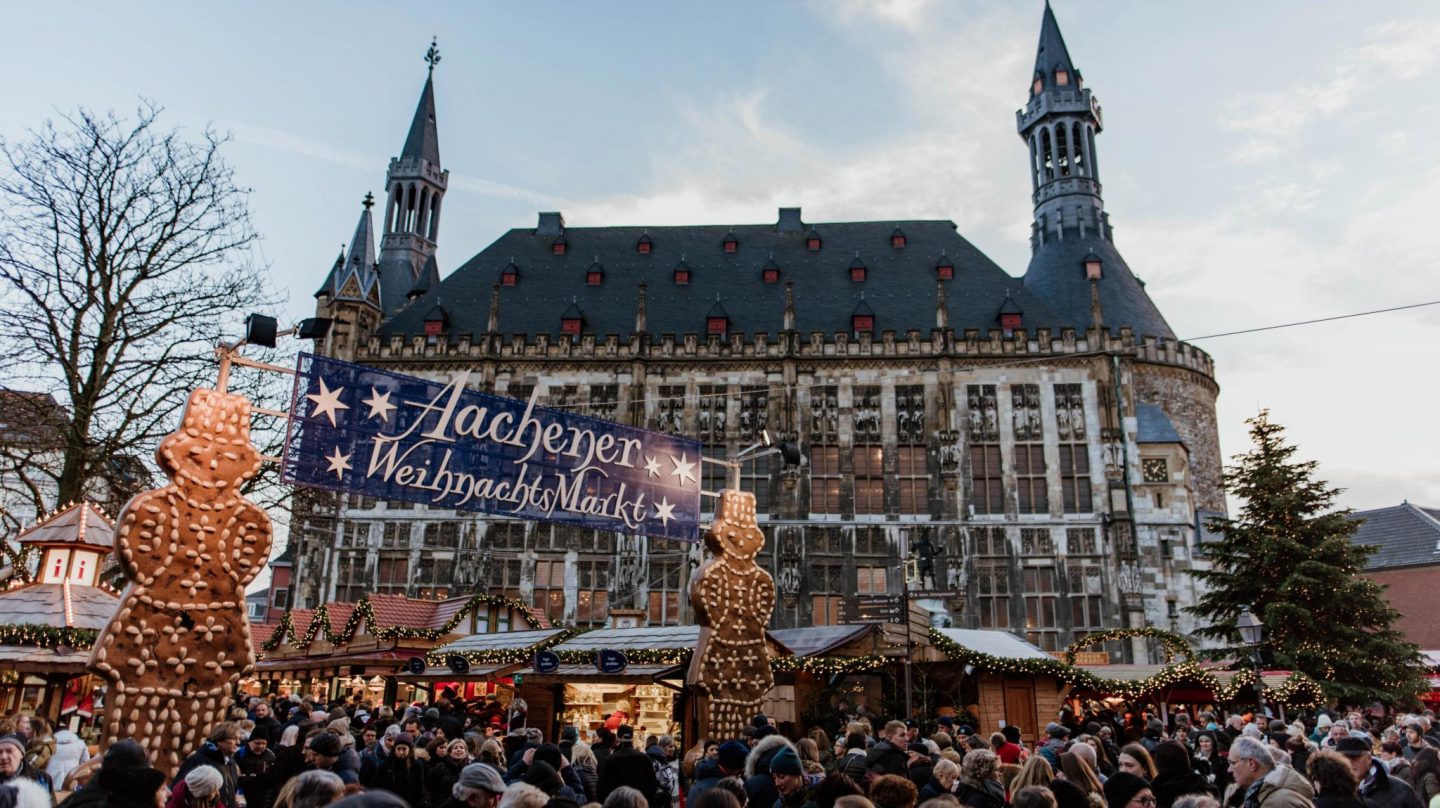 How's that for the world's least inspiring blog post title? Pretty great, I'd say.
Truth be told, I was nowhere near a German Christmas Market this year. Helsinki? Yes. Tallinn? Also yes. But Germany? No. Don't be fooled by the '2019' on the gluhwein cups. It really was 2018.
These photos are from last year when we spend the whole two and a half hours in Aachen before fleeing the scene because it was just too crowded to be enjoyable. I didn't feel like I had enough 'content' to write a blog post about it back then, but I'm a year older and wiser now and have decided that this day out does deserve a spot on my blog. So here it goes!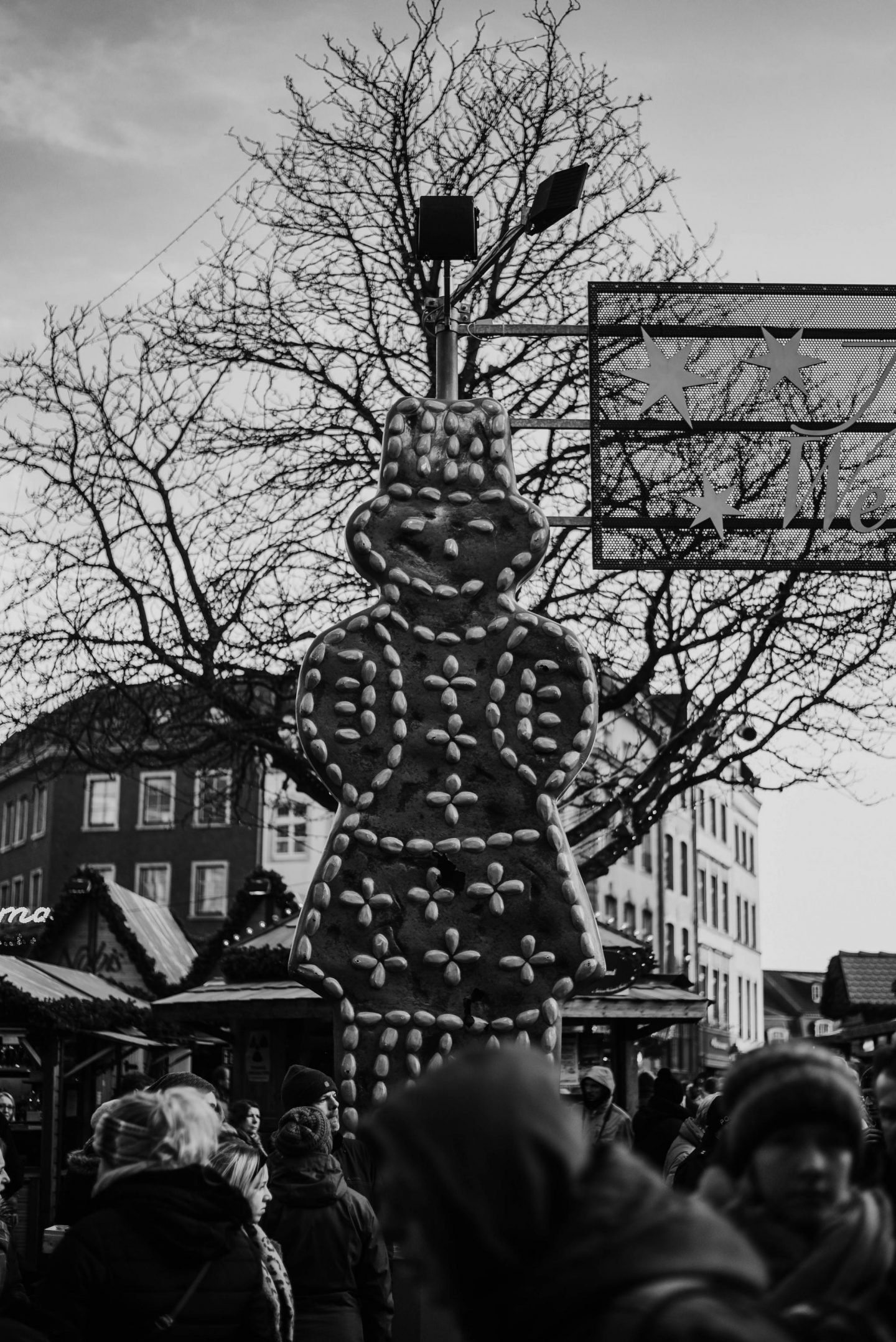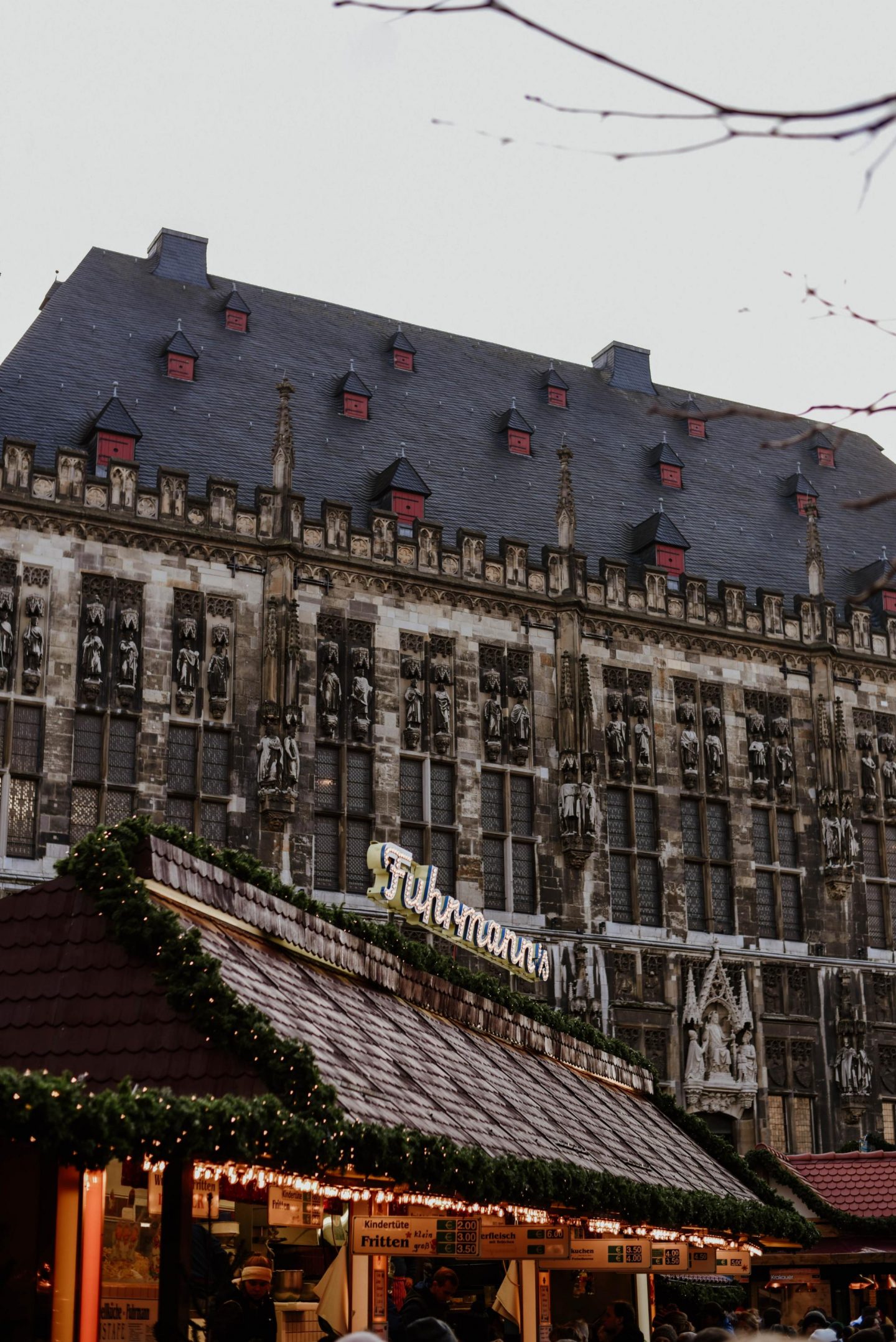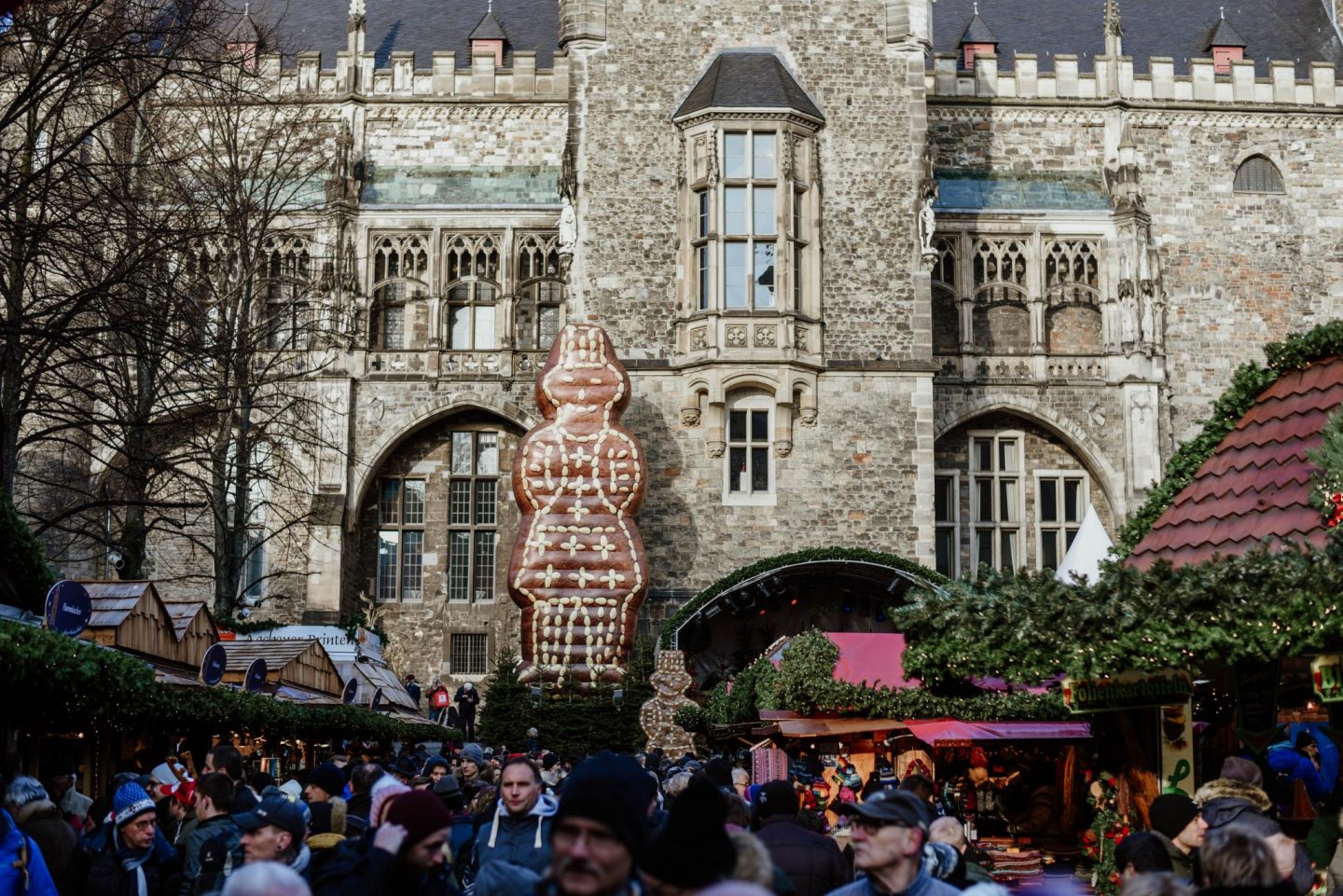 The day pretty much revolved food. Food and crowds. Most of the food was eaten while balancing between the streams of day tourists, avoiding accidental elbow punches and small children running loose. I think I might have also punched a few people with my heavy Nikon d750 and the huge lens I had on it.
I've written about our favorite Christmas Market foods before, but in this post you'll see the best ones make a comeback. Bratwurst mit sauerkraut und senf? Yes please! Although my personal favorite will always be Reibekuchen. Hearty, simple, tasty. Especially with a good ole cup of gluhwein!
Oh, before I forget. The Aachner Printen (a type of gingerbread) are a must-try. The Aacheners love it so much, they have giants printen mascots all around the Christmas market! The tallest one is 6 meters high. Can you spot the mascots in my photos?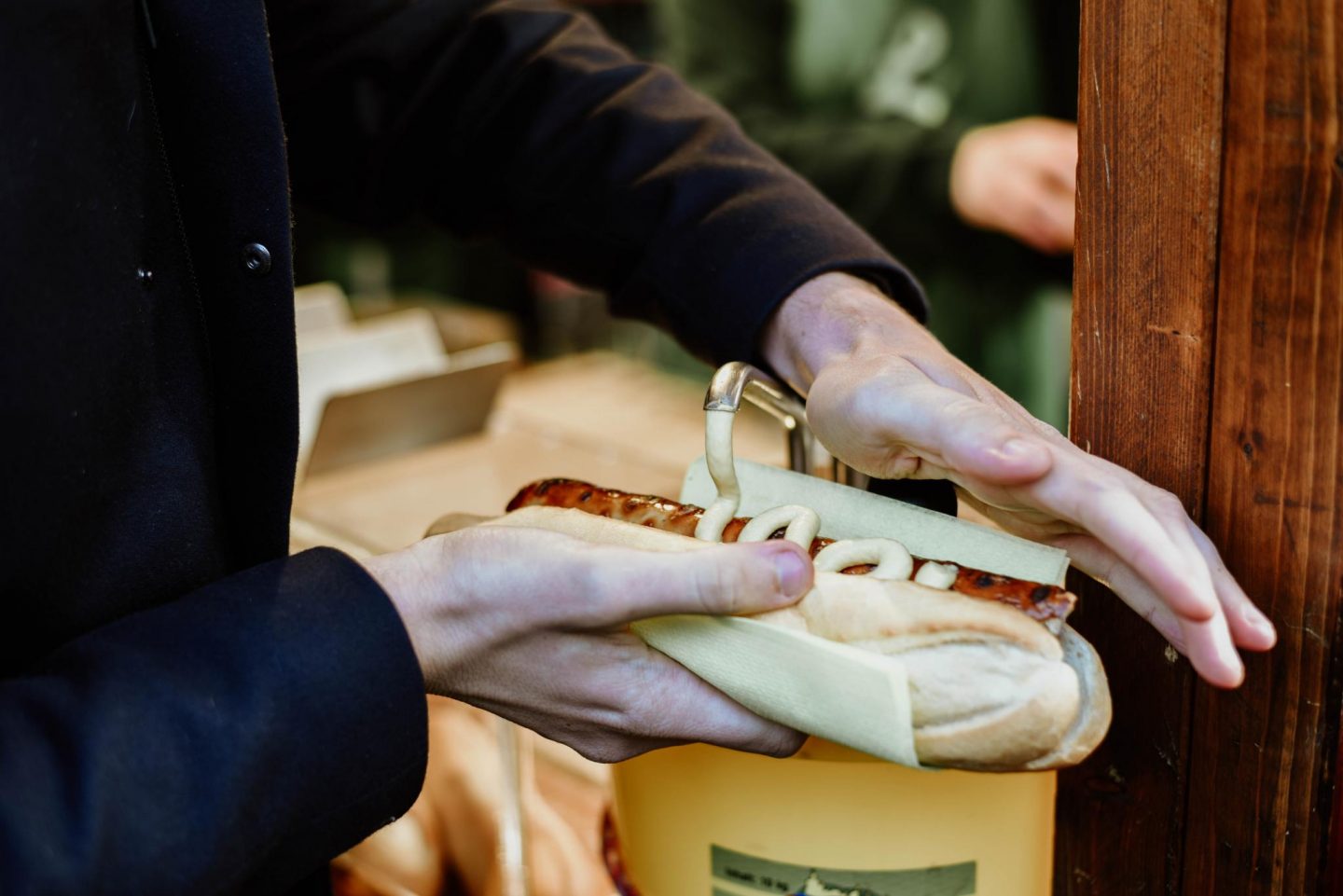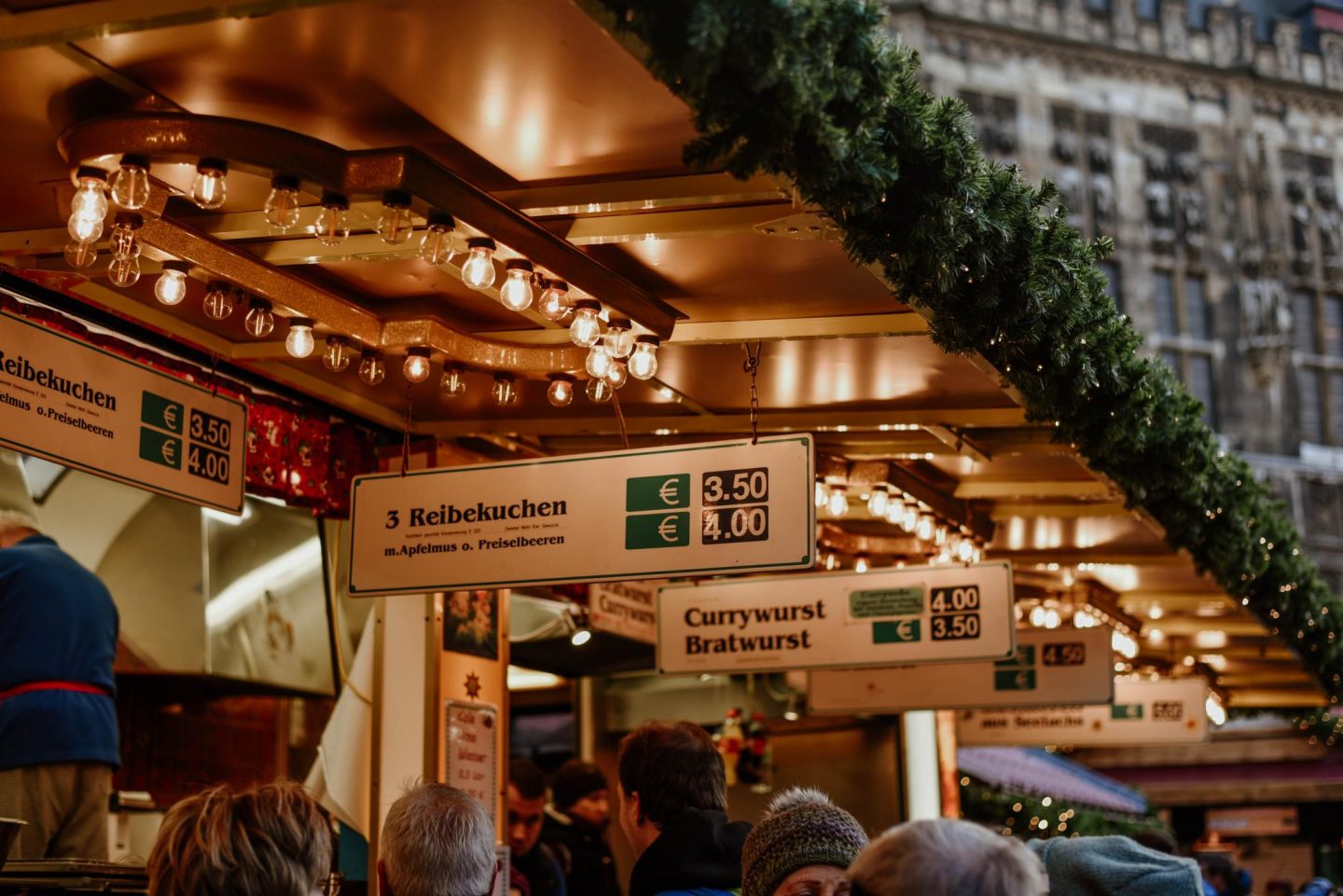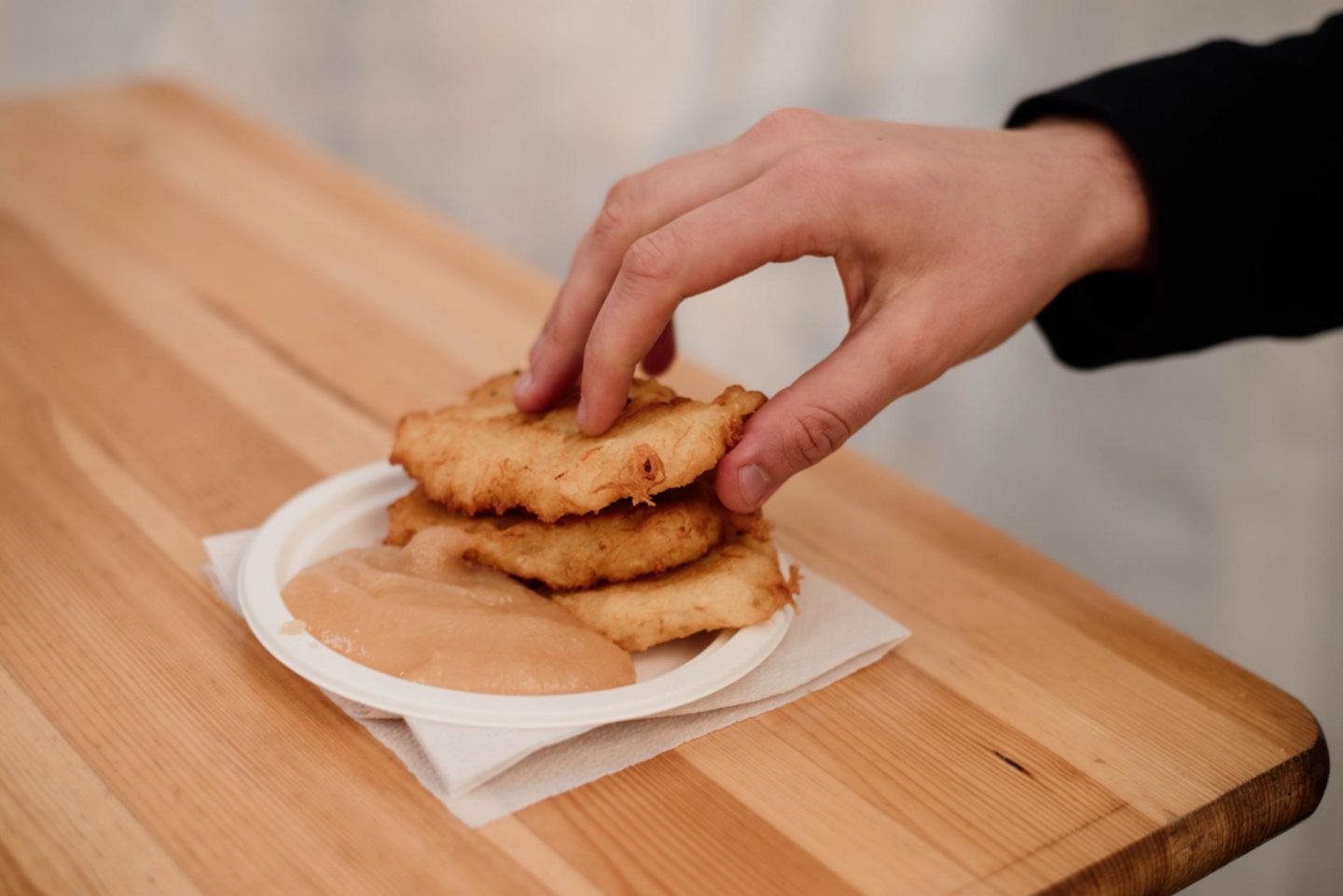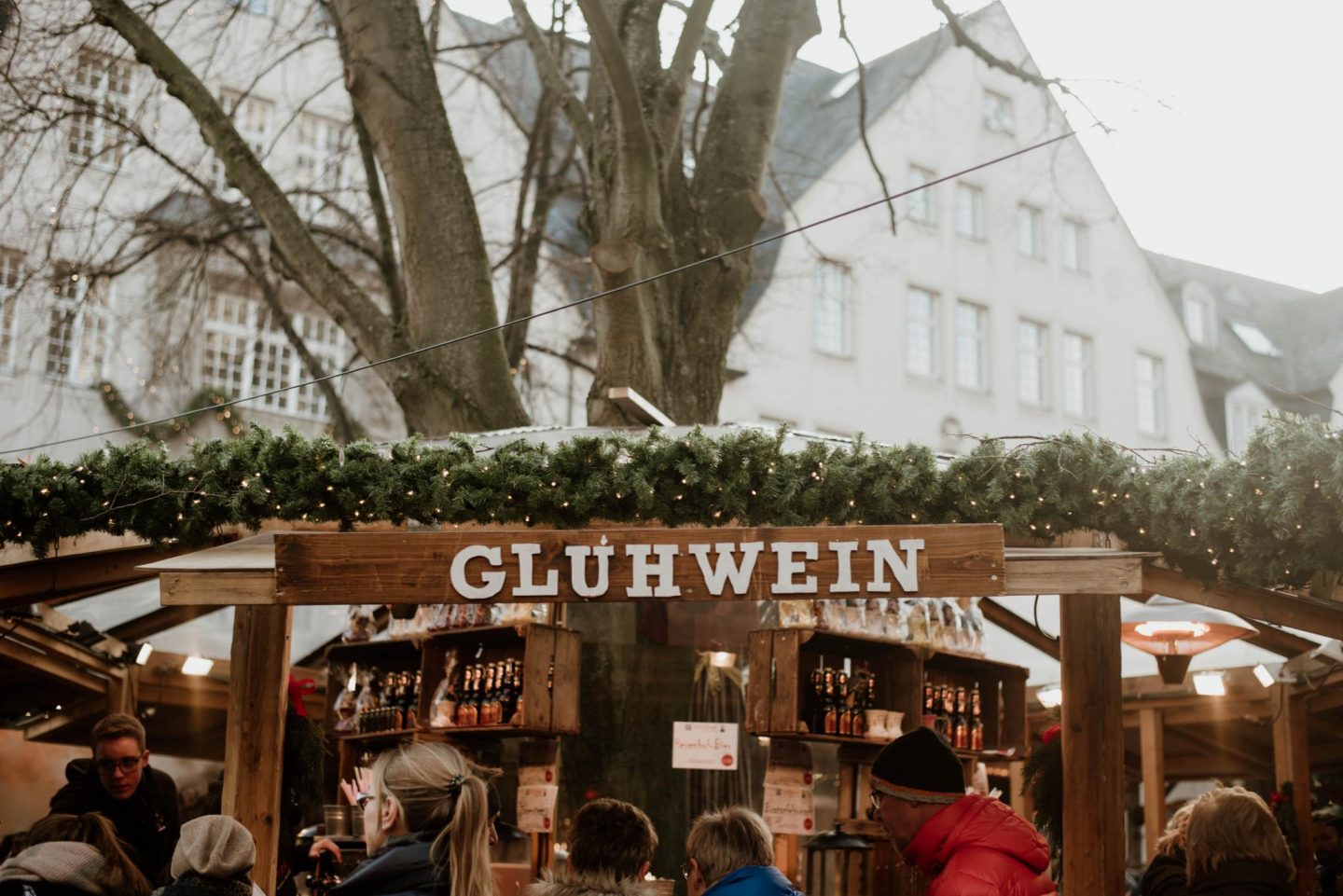 After all that eating, we tried to tour the historic city center of Aachen. I say "tried", because it proved impossible to move around let alone photograph the city during the festive season. I have been to many German Christmas markets before, but never had I ever seen one so busy as Aachen. Here's a few of the photos that I managed to take and actually kind of like. They're not perfect. They're okay.
Oh, and there's more food. Nothing better than buttery mushrooms, amirite?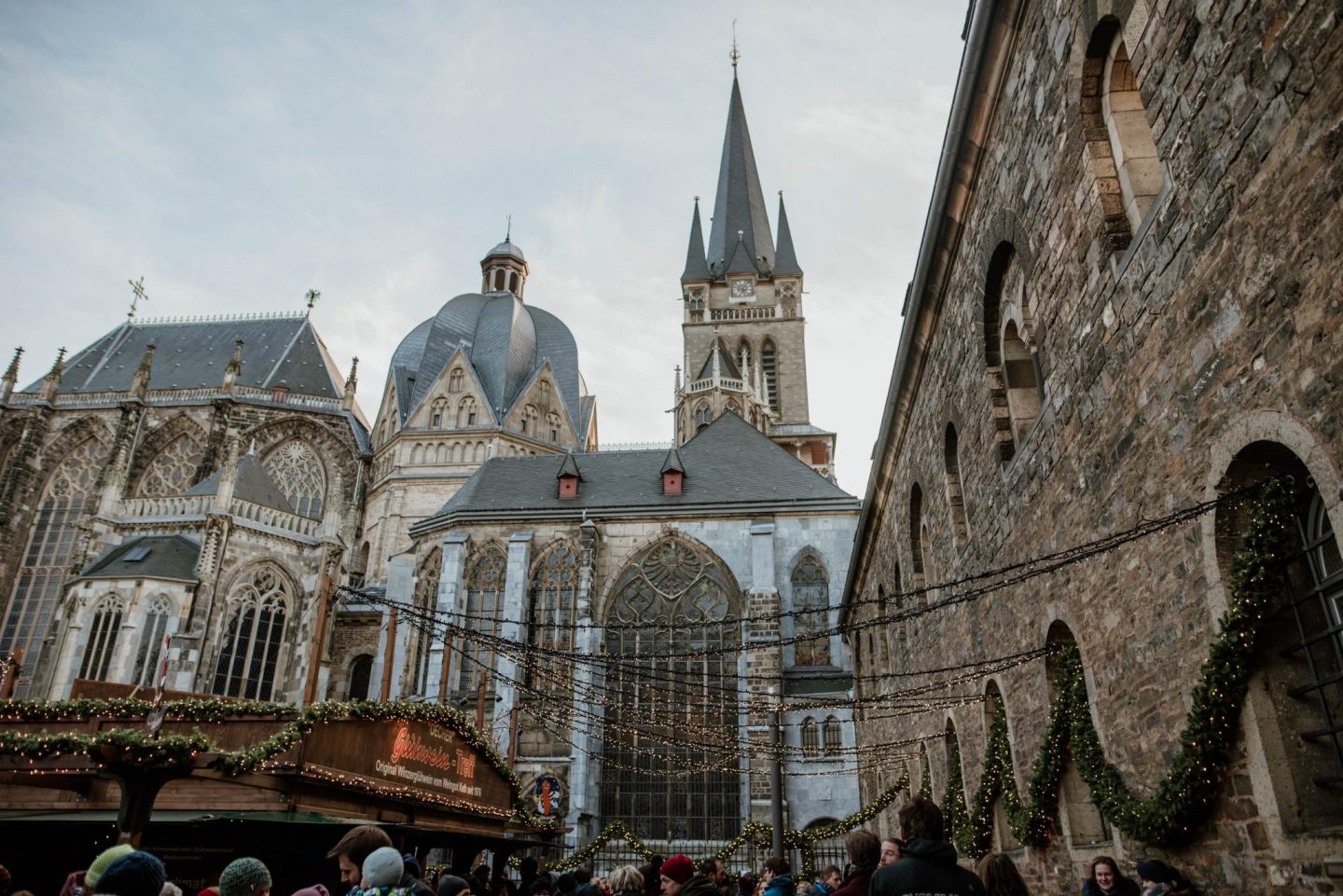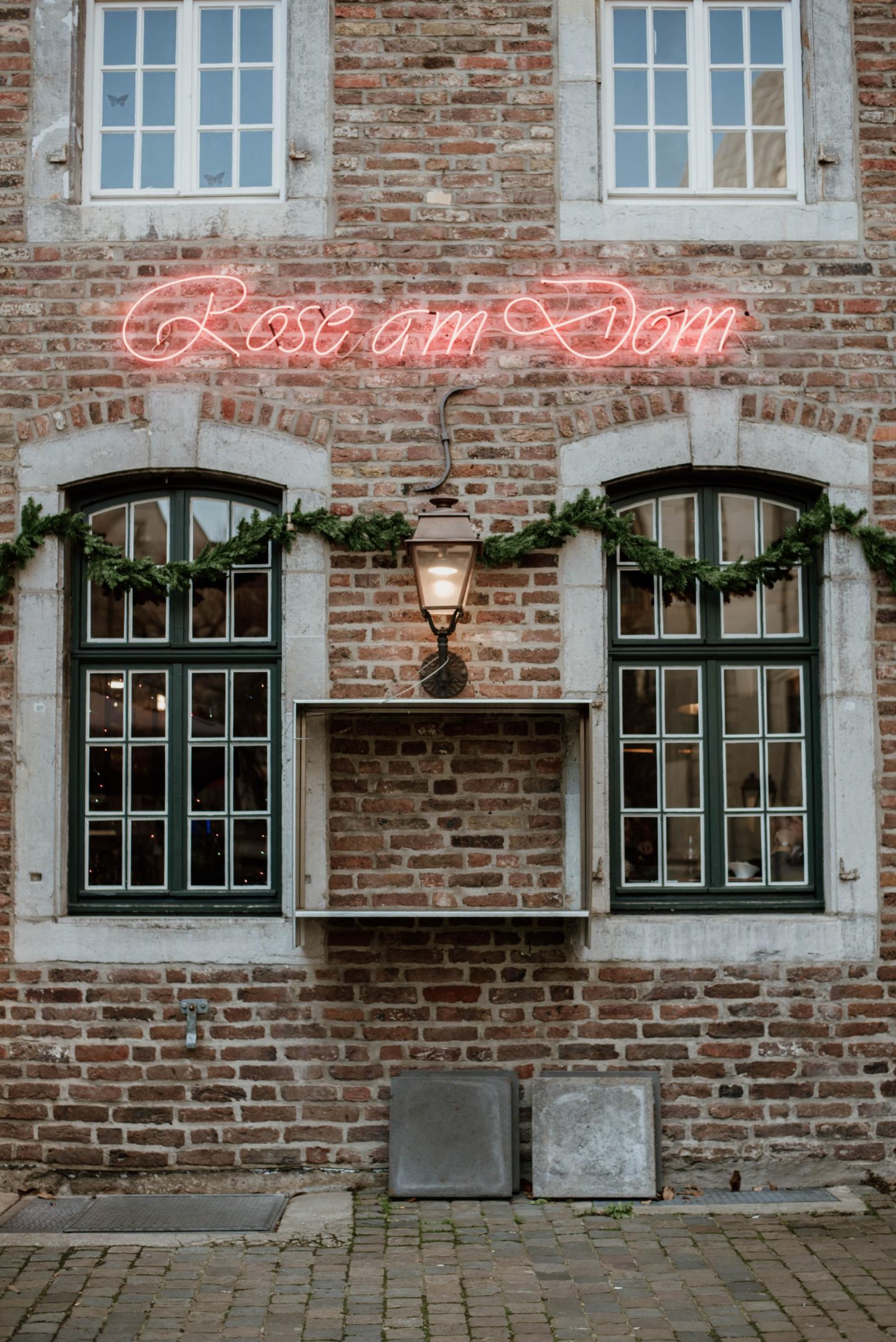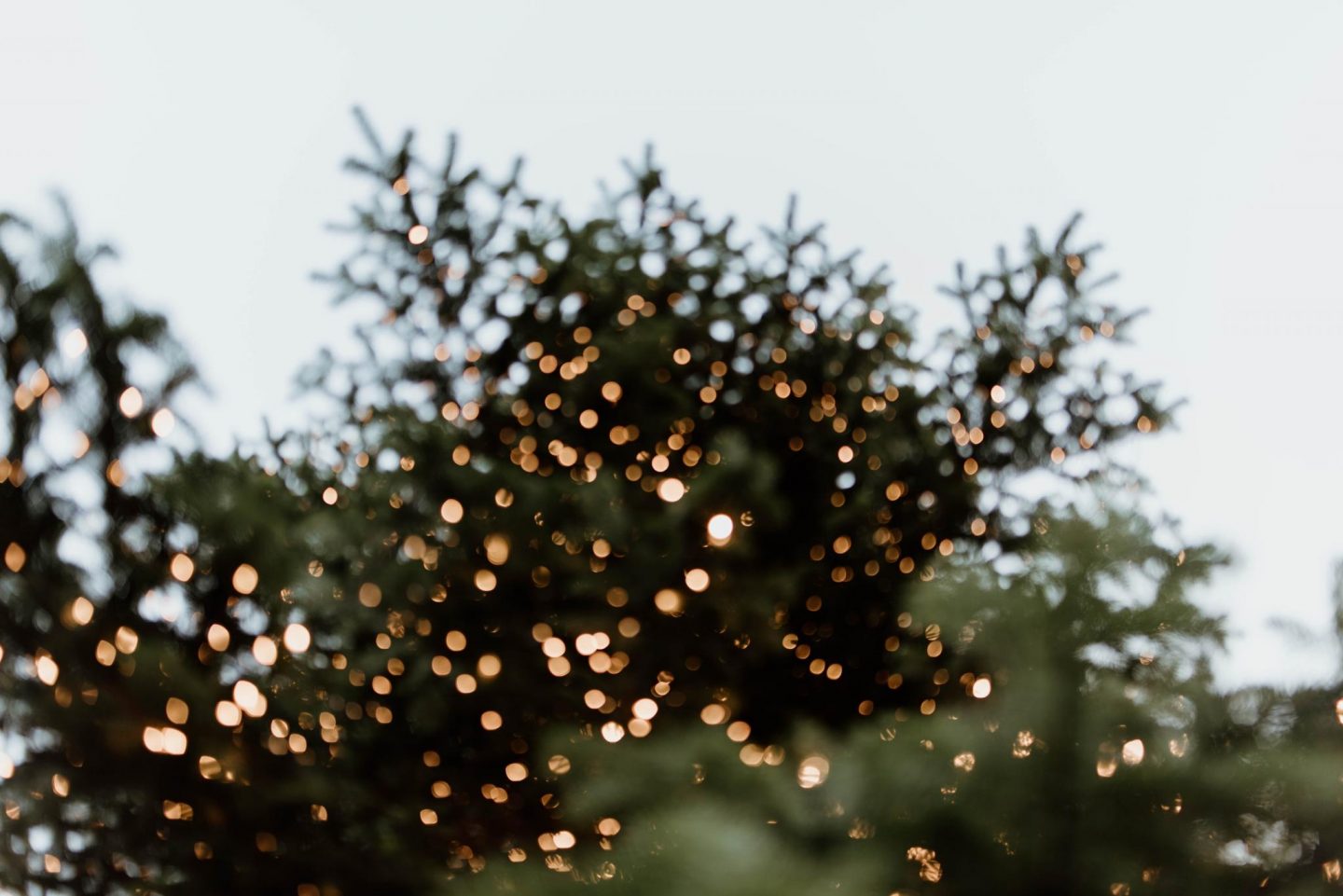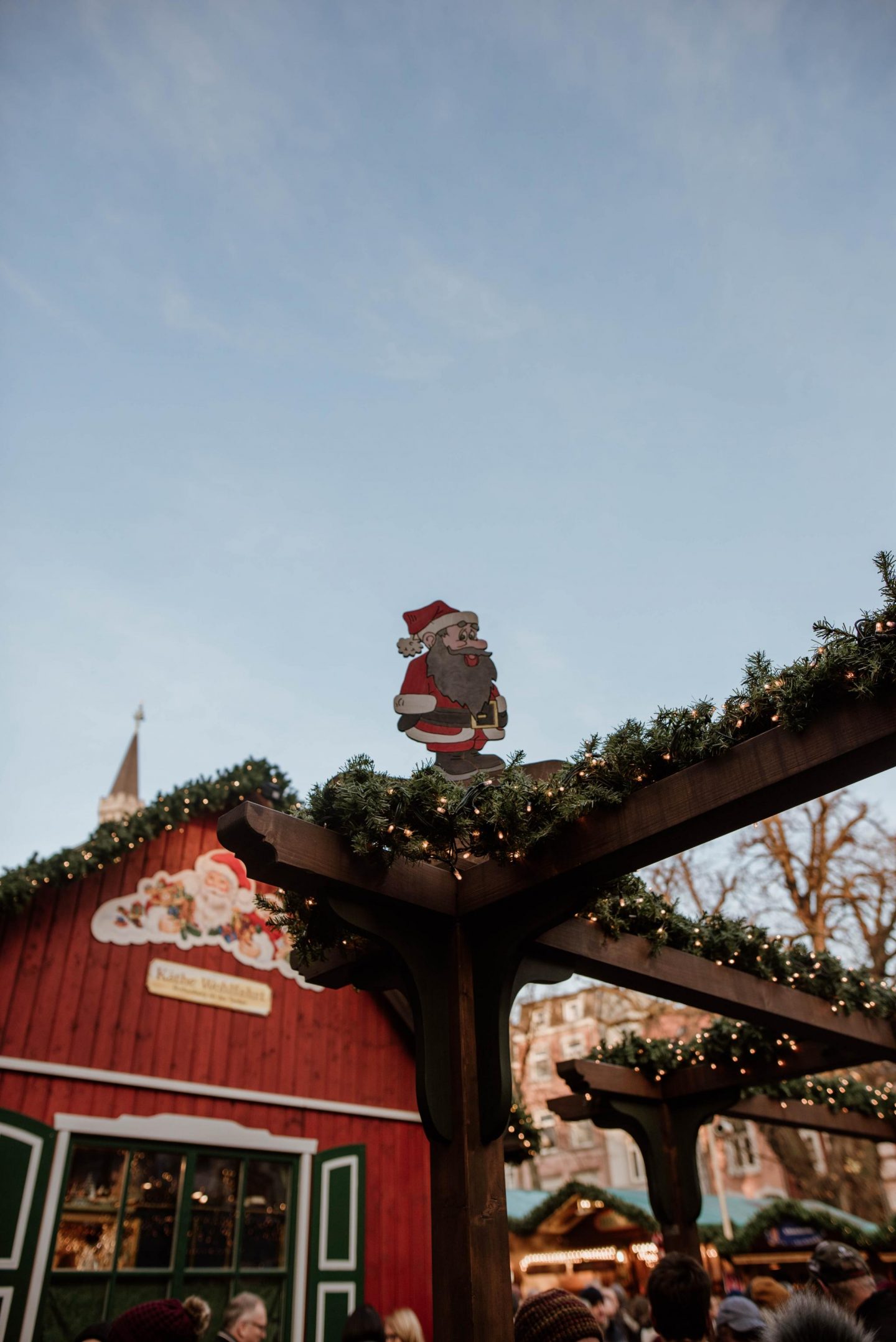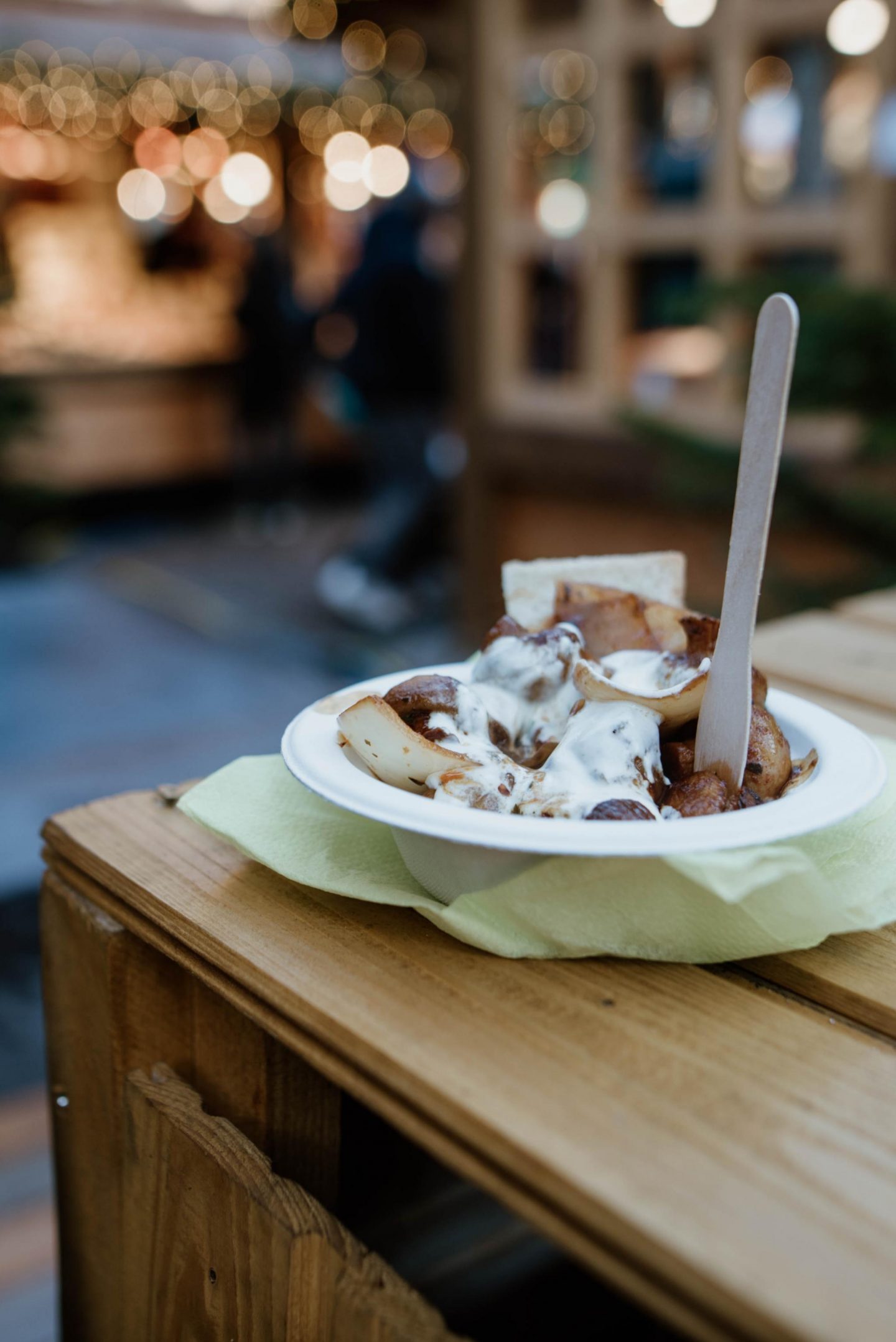 After two and a half hours we were just about done with it. We couldn't reach the stalls and the lines to get more food had grown even longer than before. It was time to go home. Not before I had a good ole hot chocolate with whipped cream though! I liked the cup that it came is so much, that I took it home as a souvenir (even though it states the wrong year, haha). When you order your drinks you pay a small fee for the cup. If you bring it back unharmed you get your money back, but if you decide to keep it that is fine too. I have acquired quite a collection over the years and I bring them out every year when we have people over during the Holidays. People love it and that way I actually get top use them too, haha.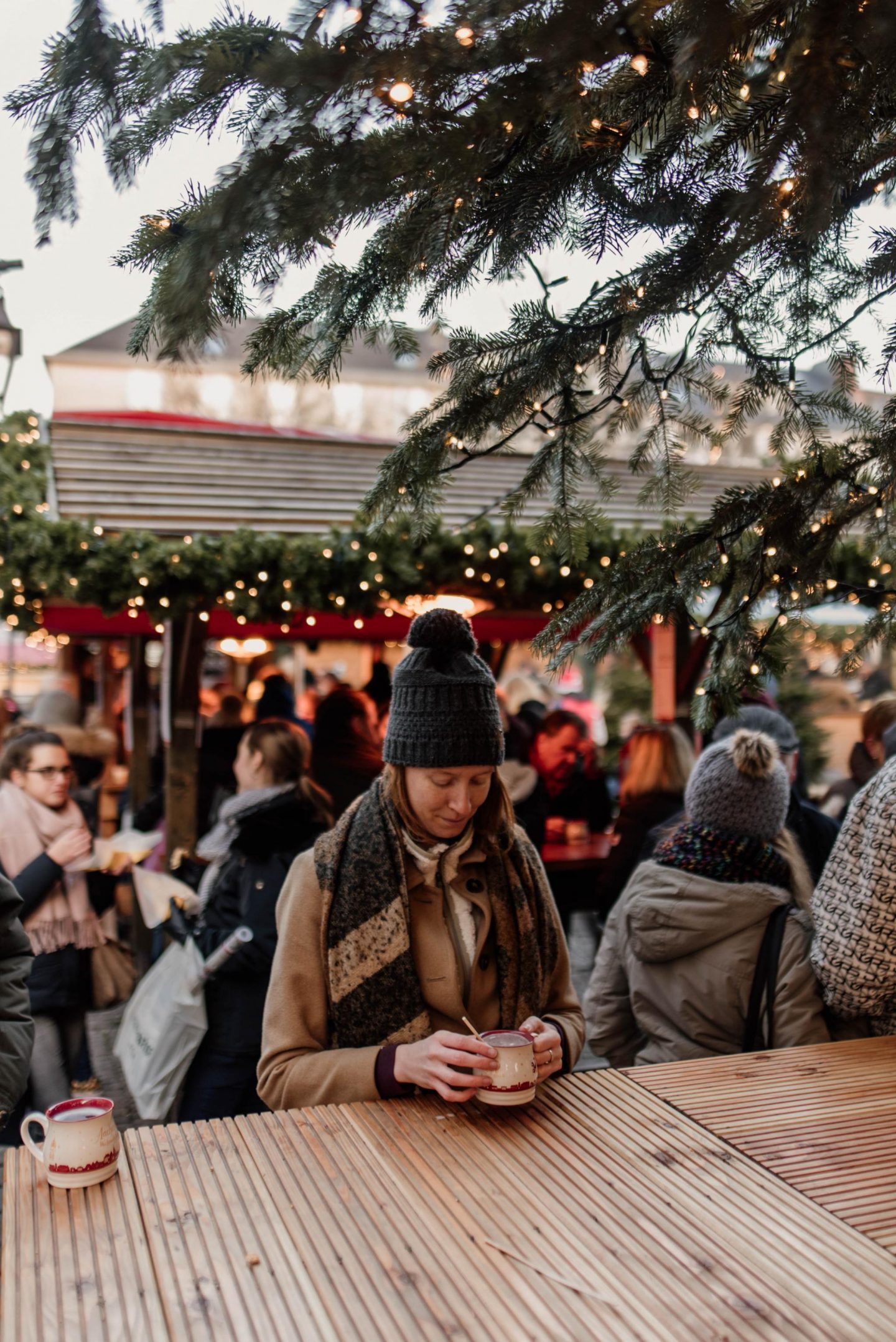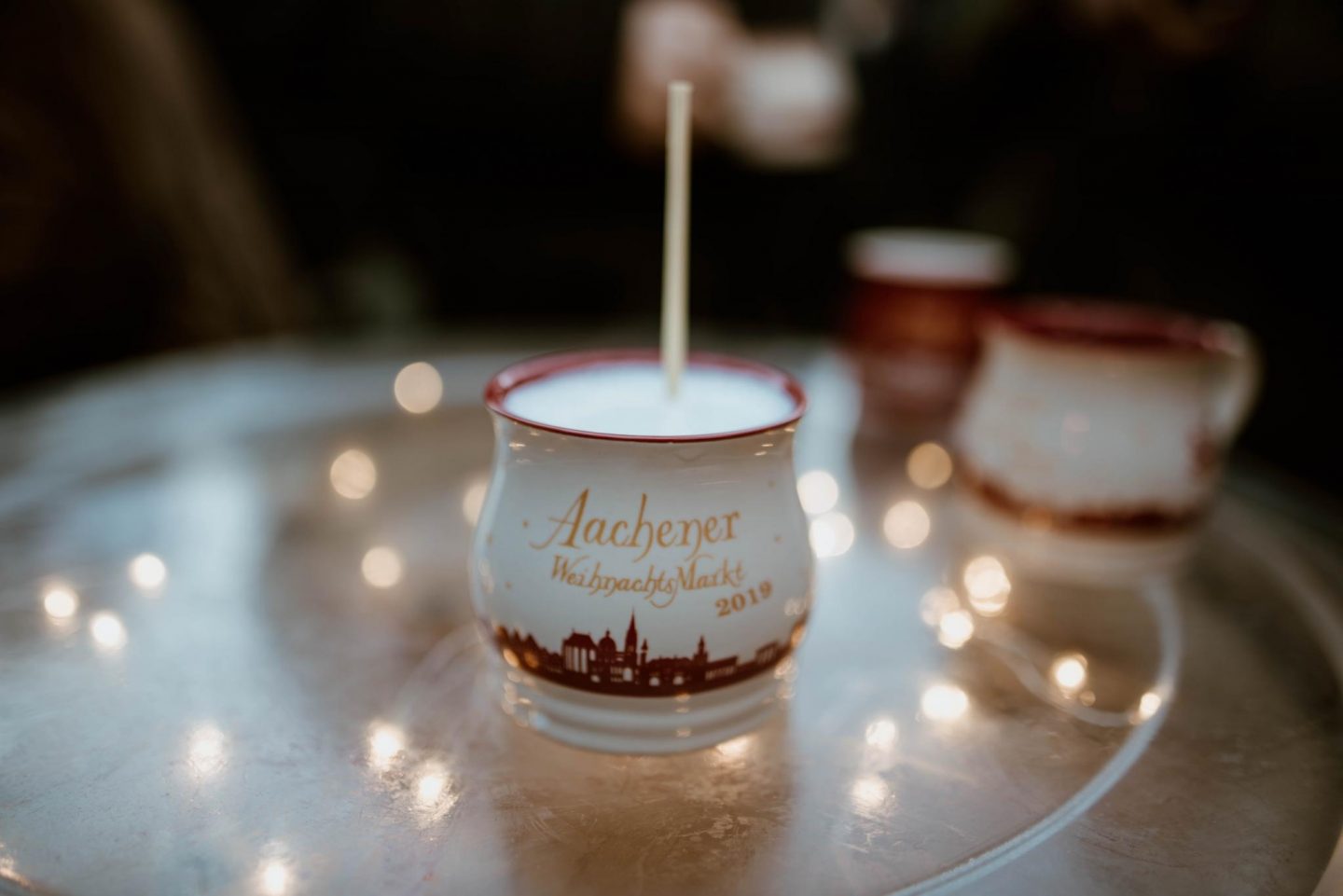 Practical information
Aachen Christmas Market takes place every year and starts about four weeks before Christmas. Most stalls can be found on the squares surrounding the Aachner Dom (cathedral) and rathaus (town hall). To get there, I suggest you use one of the park+ride parkings the city pops-up during festivities.