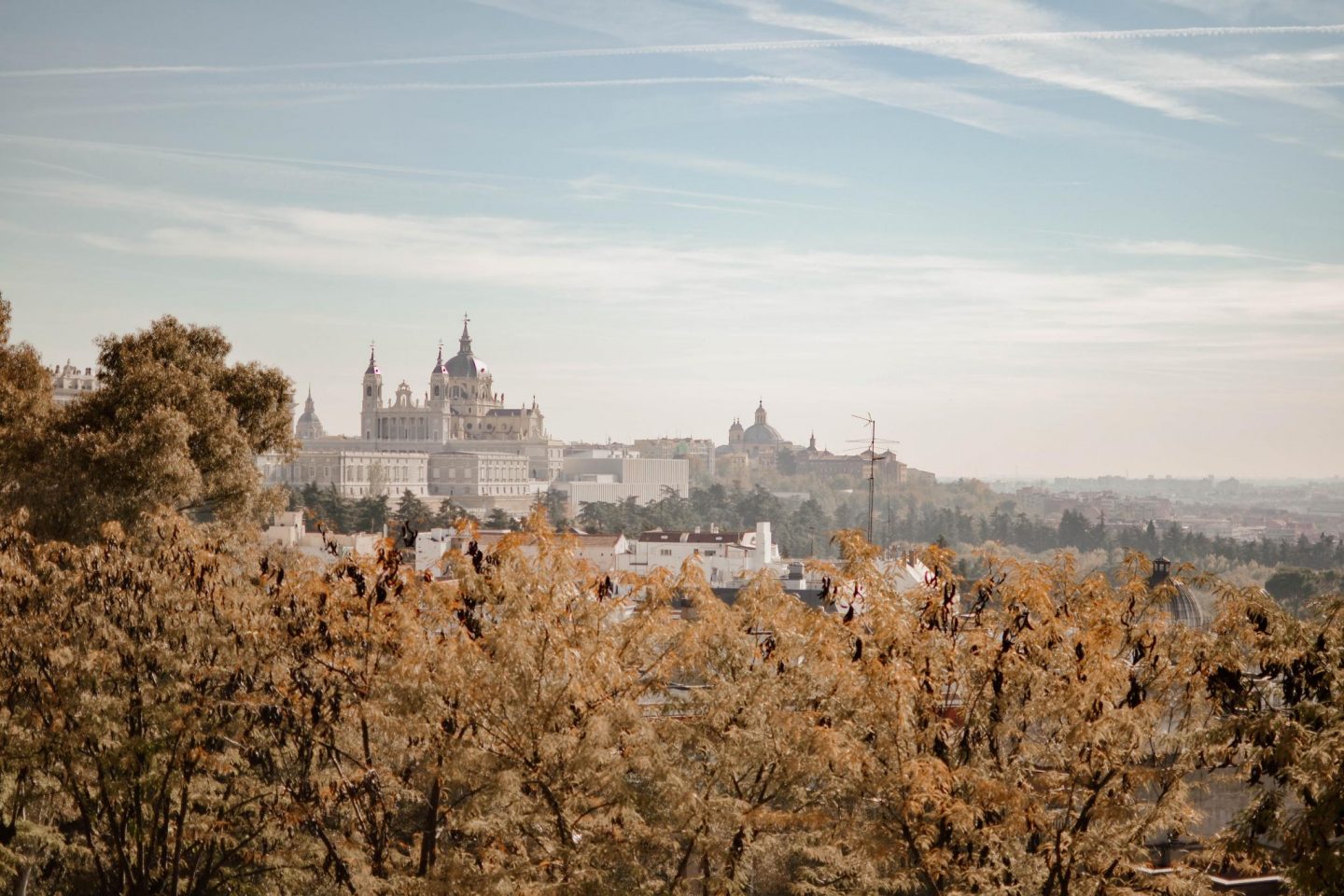 You guys cannot believe how happy I am to finally be writing this blog post. It's been a long time in the making. It's been two years since I went to Madrid with my friend E and it was my last trip of 2017. I'm SUPER STOKED to finally be finished with my blog content from 2017!
It was a spontaneous idea to travel to Madrid. We were sipping coffee after an outfit shoot and it somehow came up. I had put Madrid on my travel list for 2017 and the years was nearly ending without any set plans. My boyfriend didn't want to come, so E volunteered to join me. I would've gone solo if she didn't, haha.
Day 1: Leaving on a jetplane!
Very shortly after that coffee date we were already on our way to Brussels International Airport. Here's a confession: the more I'm flying, the more anxious I get about it! I used to love being in airports and seeing the planes go up. Now all I want is for it to be over from the moment I get through security. It stresses me out!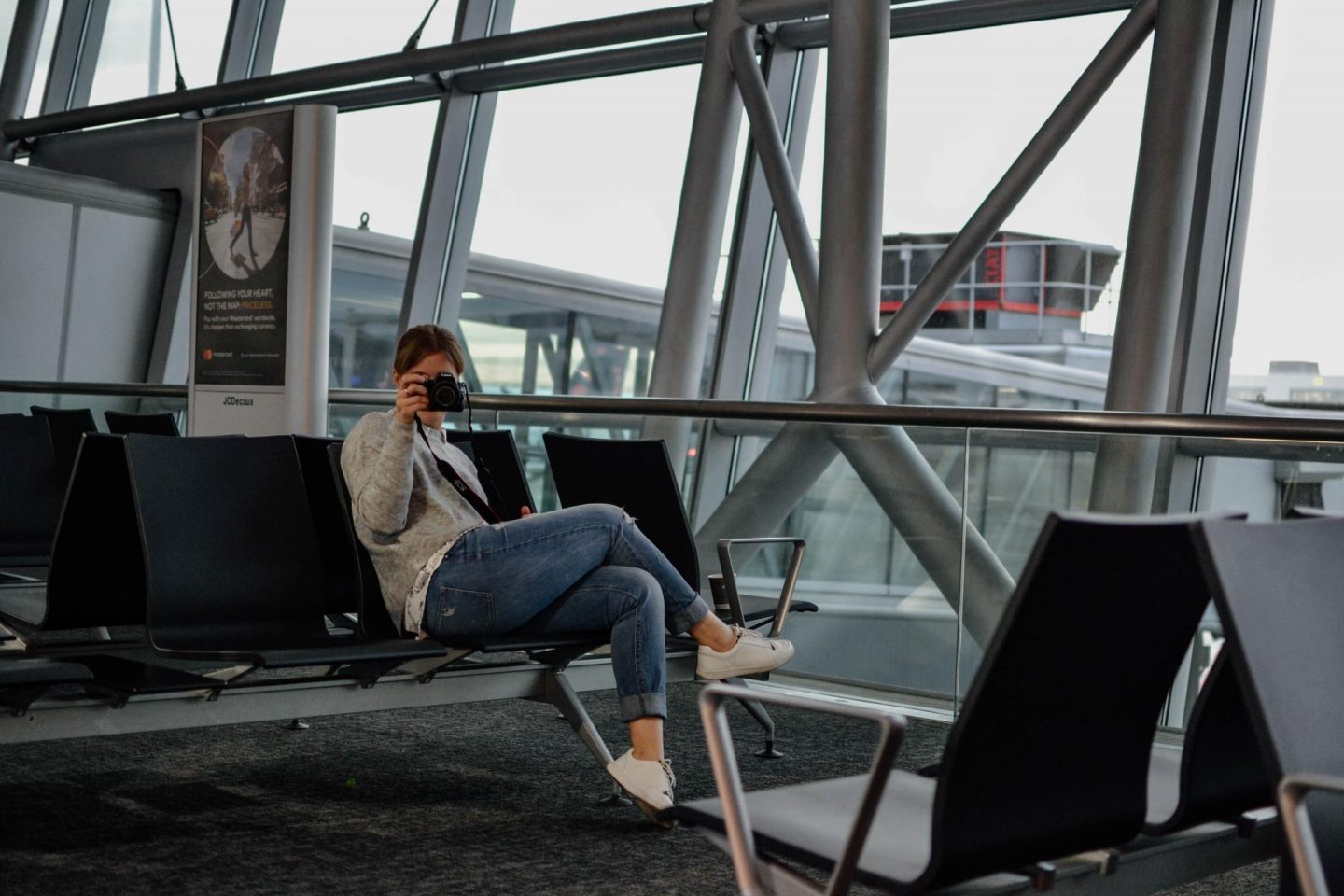 Of course that stress always turns out to be for no reason. We made it to Madrid safe and sound after a short flight. It was late in the afternoon and I hadn't eaten much that day (anxious mind = stressed tummy) so we immediately made our way to Massa Pizza. Here's another confession: that glass of white ine is the first glass of wine i EVER ordered in a restaurant. How about that? Thought it was worth mentioning, haha! A lot more have followed since.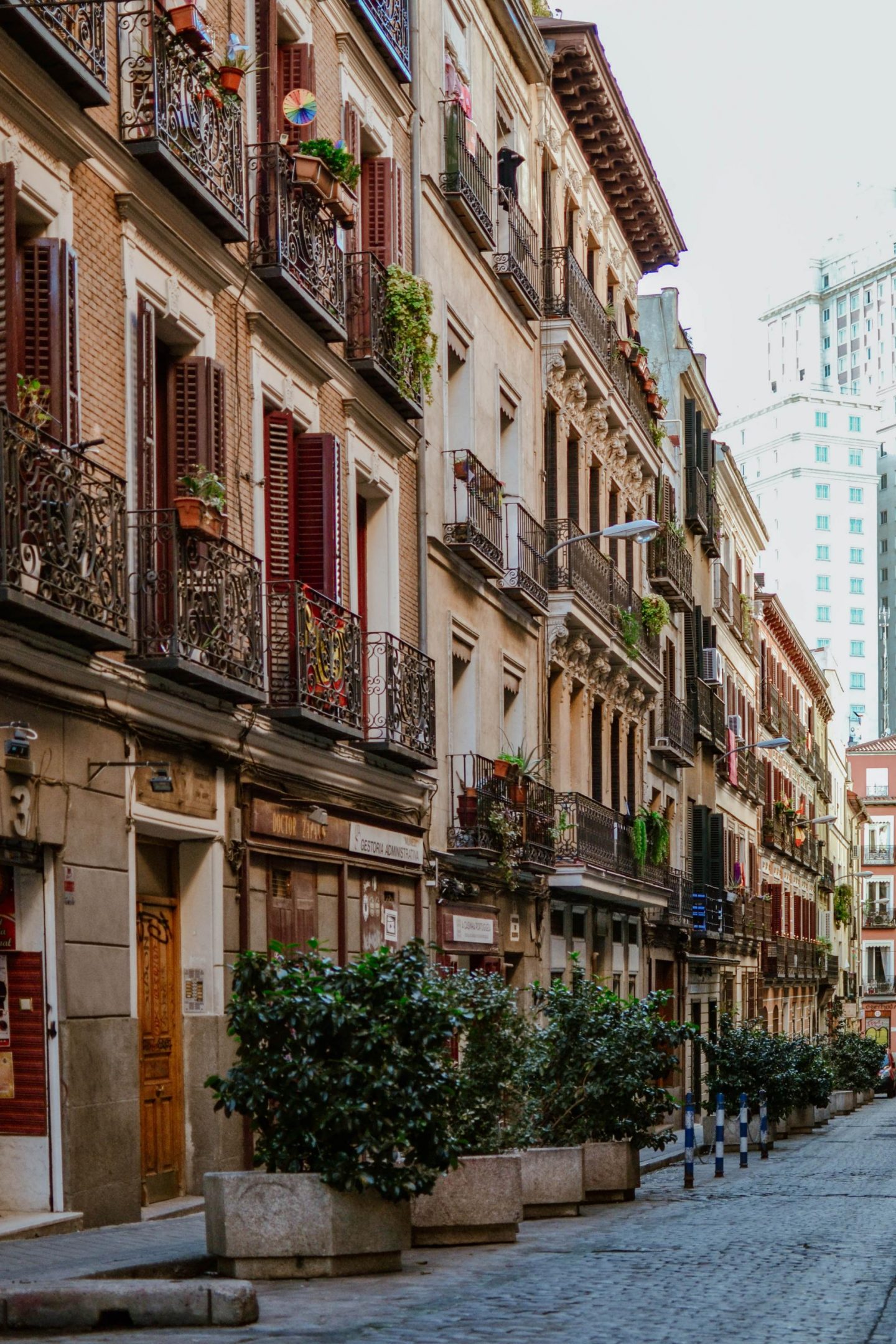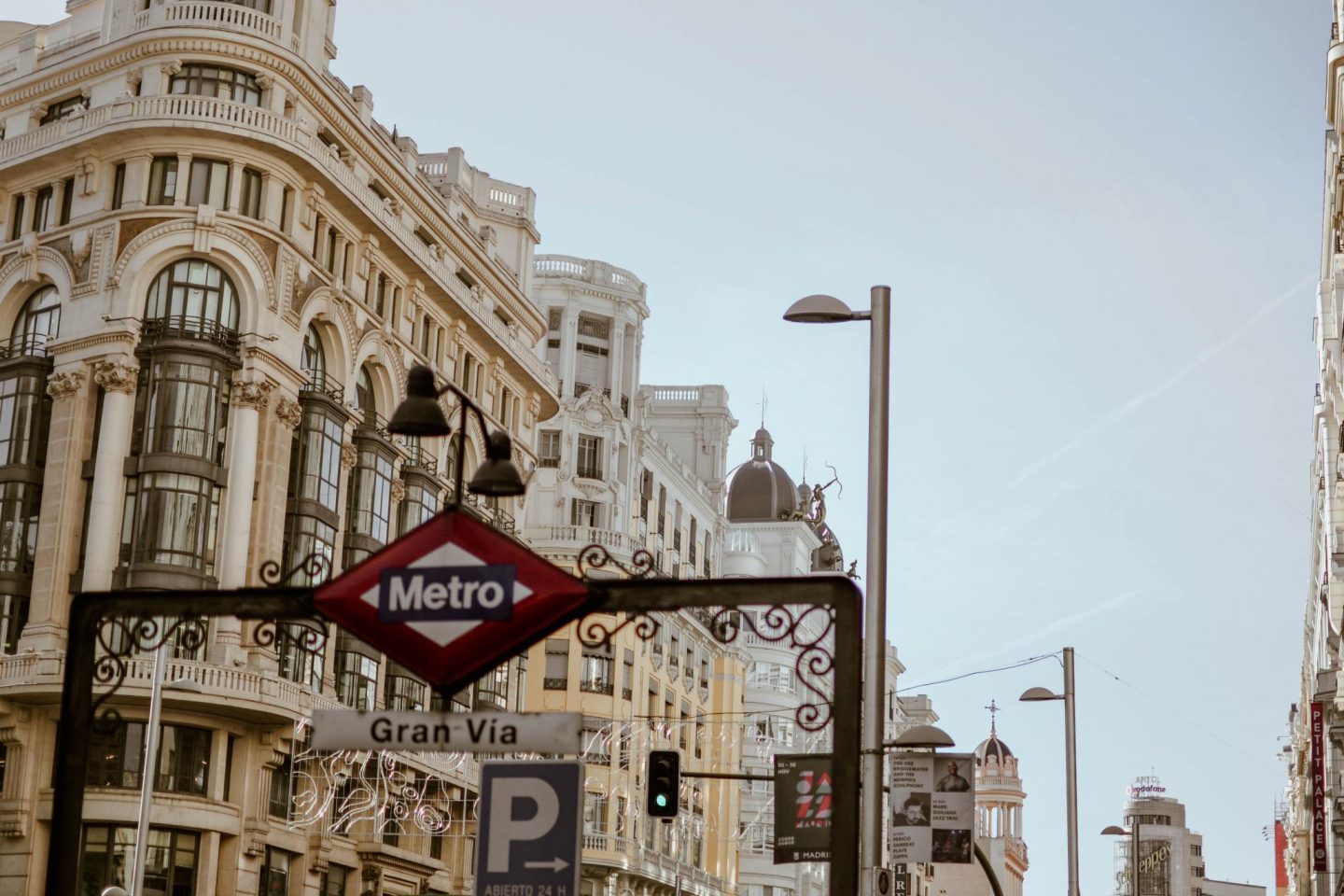 After dinner we strolled around our neighborhood for a while. We were staying in Toc Hostel near the Puerta Del Sol, which is right in the center of Madrid! It was already late and darkness soon fell, so we enjoyed the views on the royal palace by night.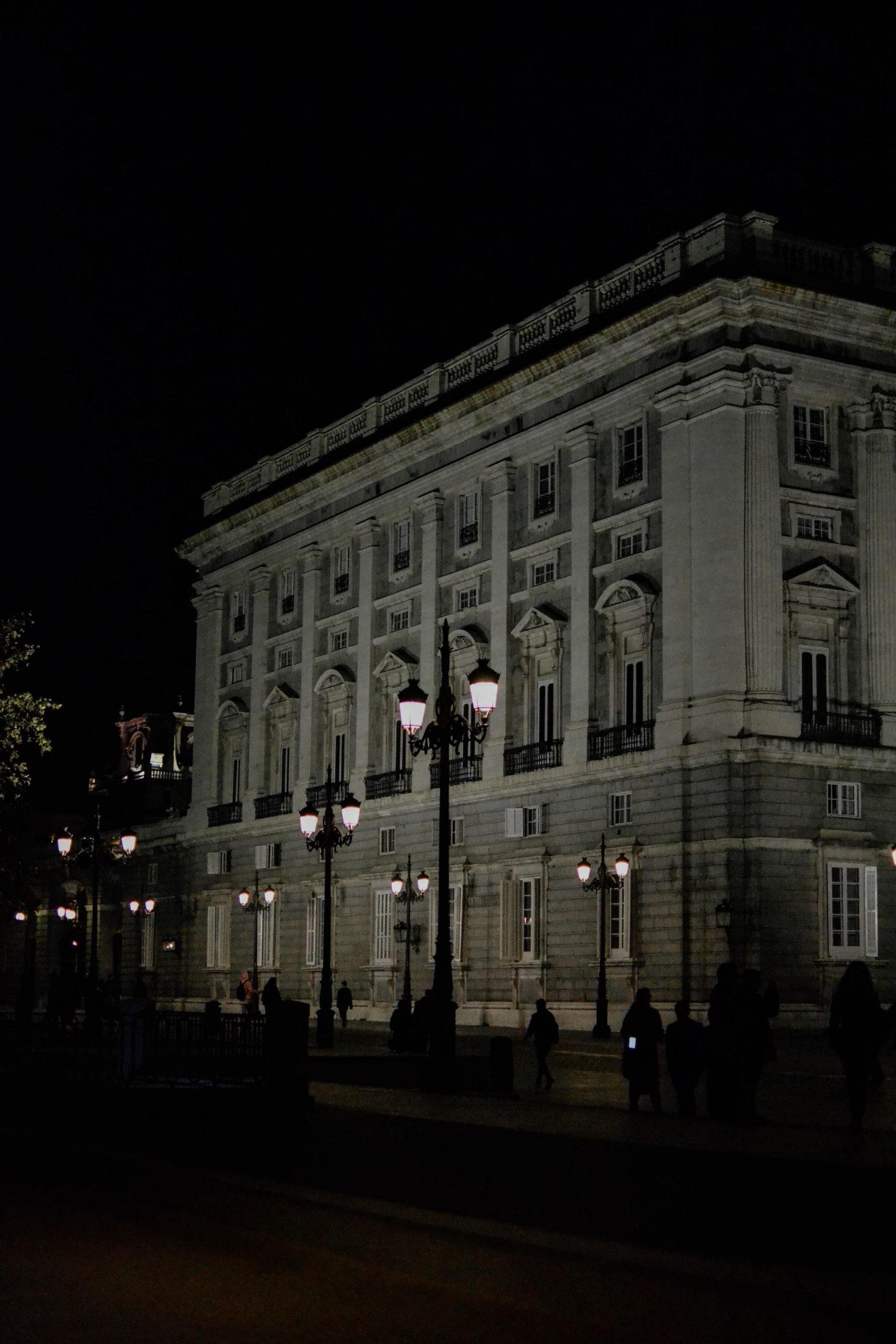 Day 2: Around Madrid in 21 kilometers
Day two was HARD y'all! We had no real plan on how to best explore the city. We just started walking and made decisions as we went. Final verdict according to our FitBits? 21 kilometers!
The only thing I had planned beforehand was our breakfast at PumPum cafe. It's a popular spot so it can be difficult if not impossible to get a place in the morning rush hour. We got there really early so we got lucky! I also got Eggs Bennie so I felt like I had won the breakfast lottery.
From PumPum we wandered our way through side alleys and tree-covered lanes to Ruda Coffee. I had spotted in on Google Maps while trying to find our way and needed to refuel as it was nearly noon. With a fresh shot of caffeine in hand we set foot to the Bridge of Toledo and Madrid Rio.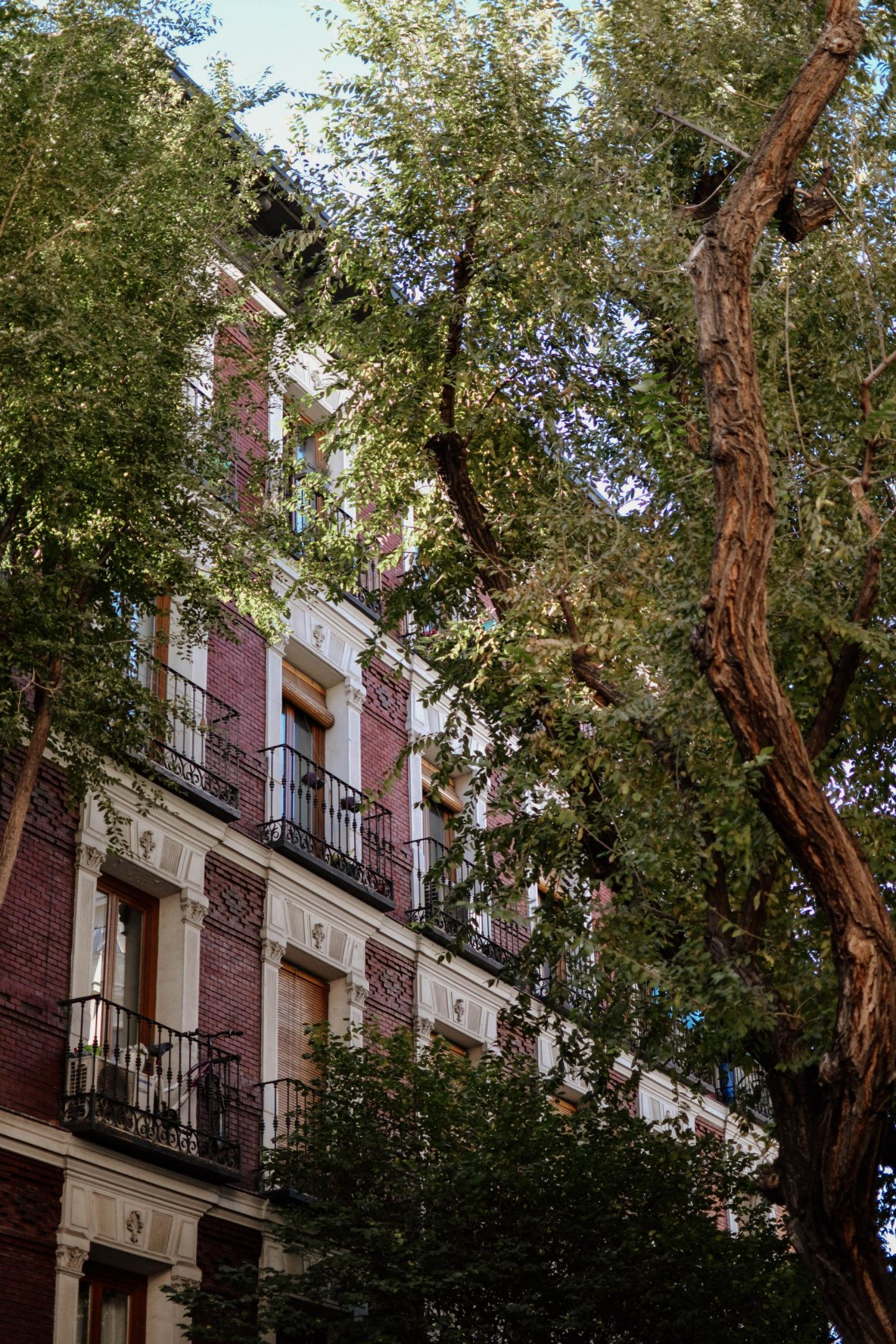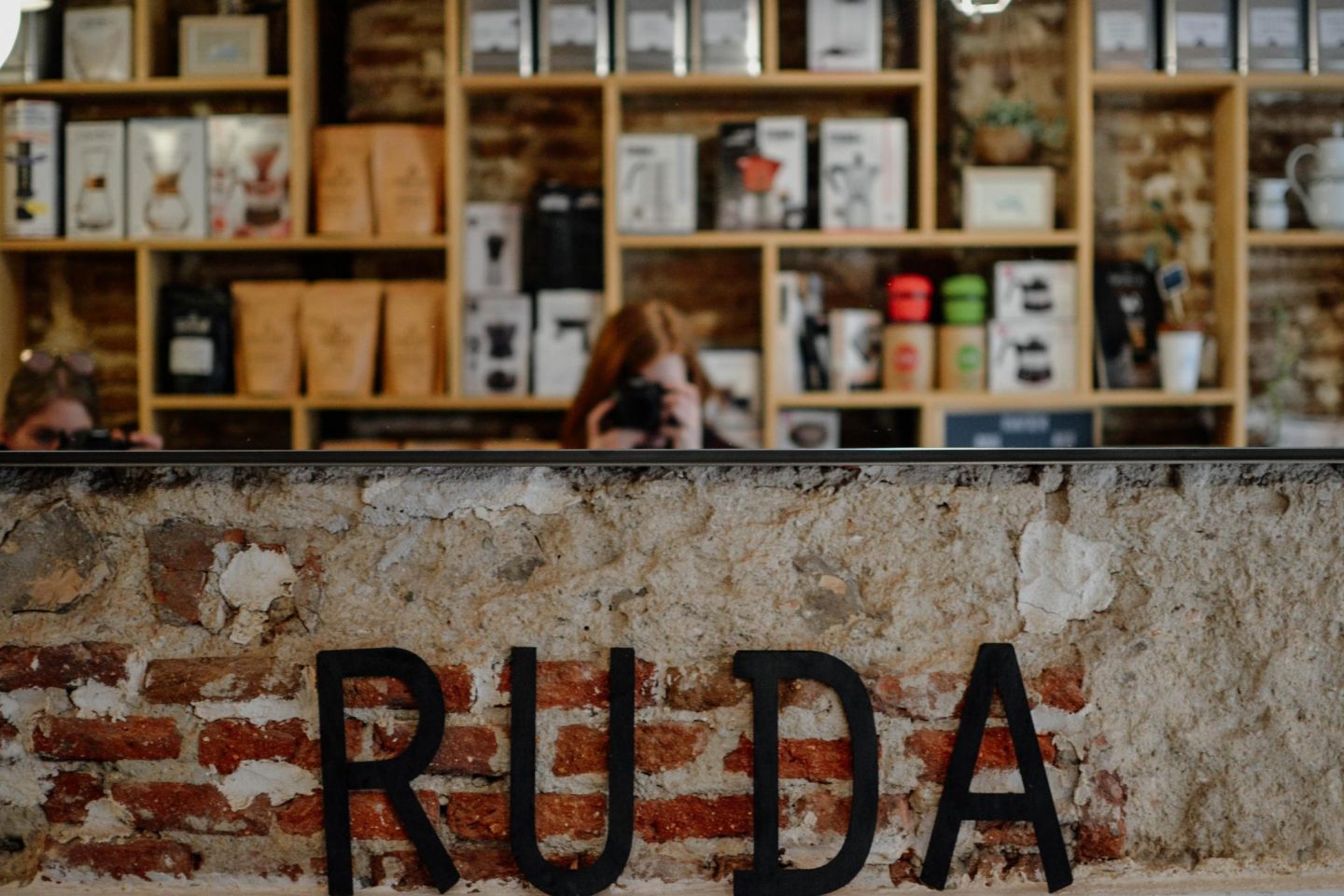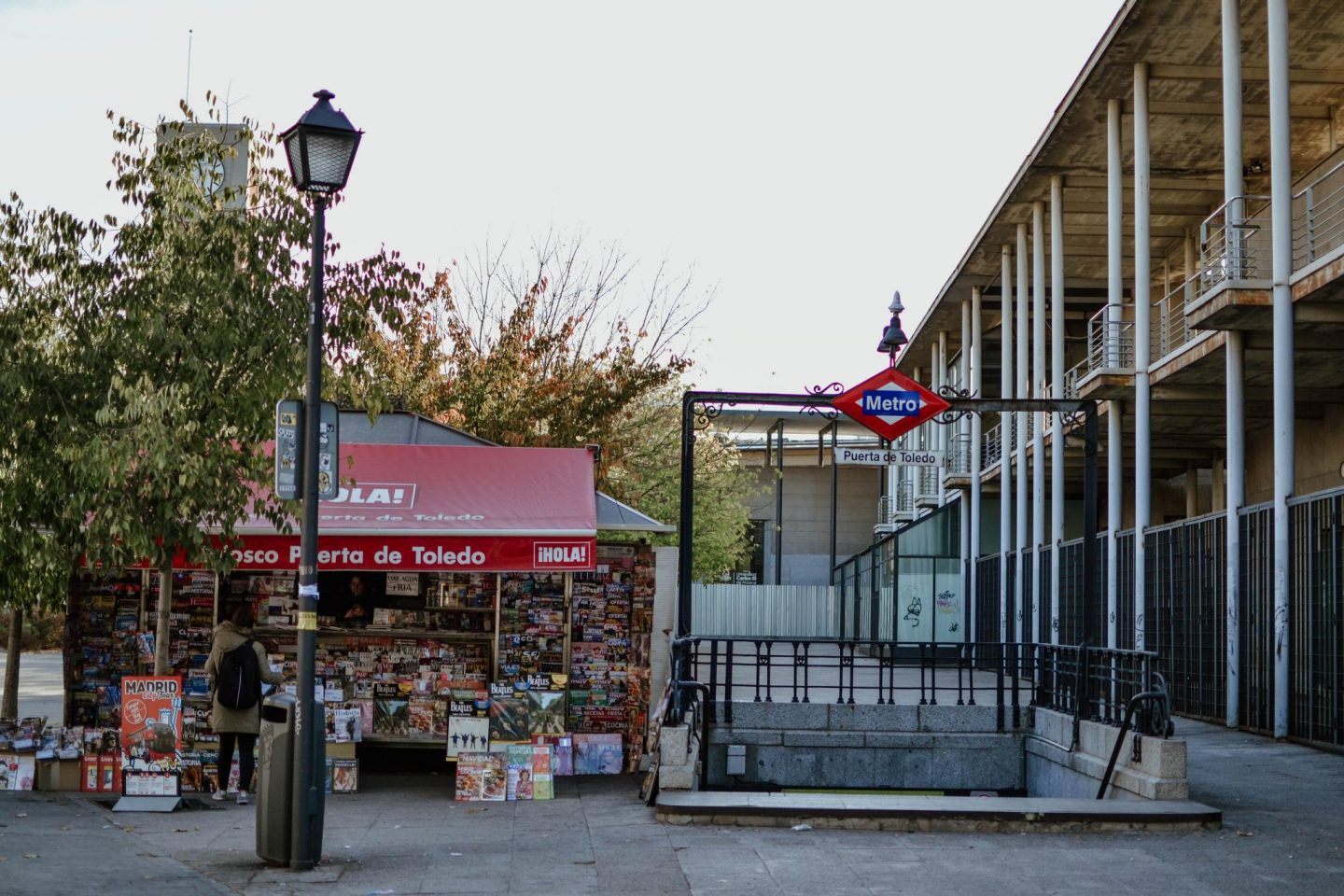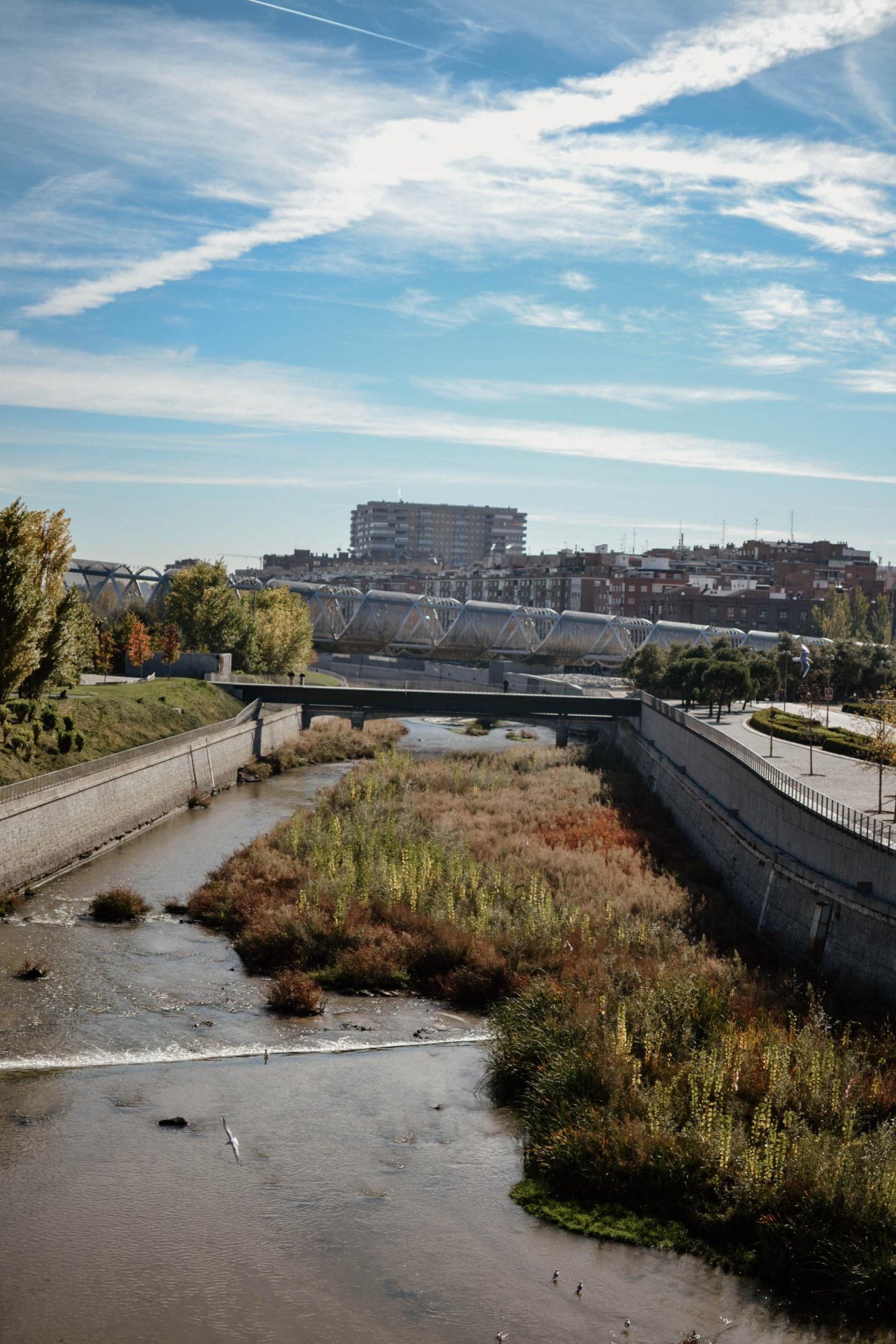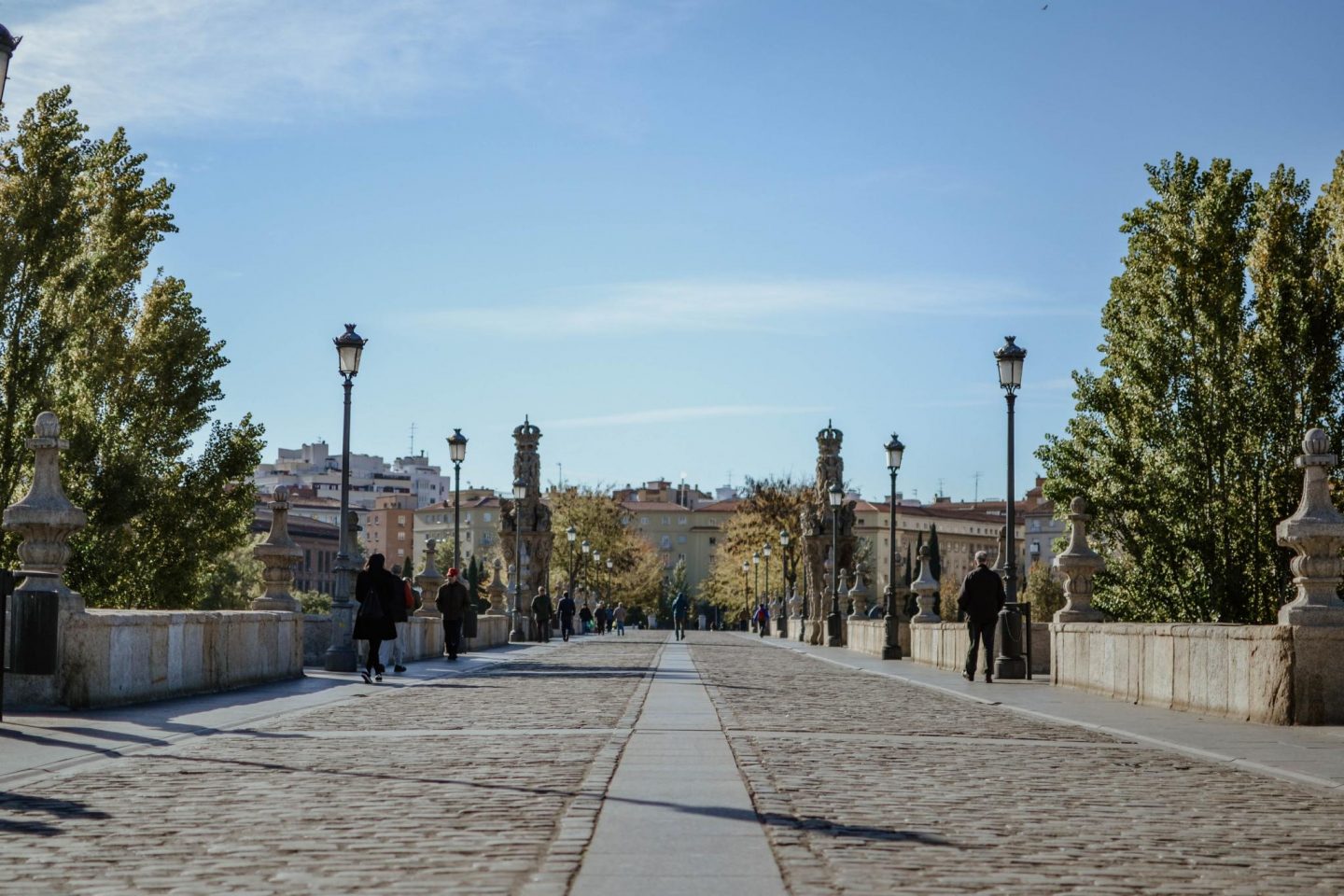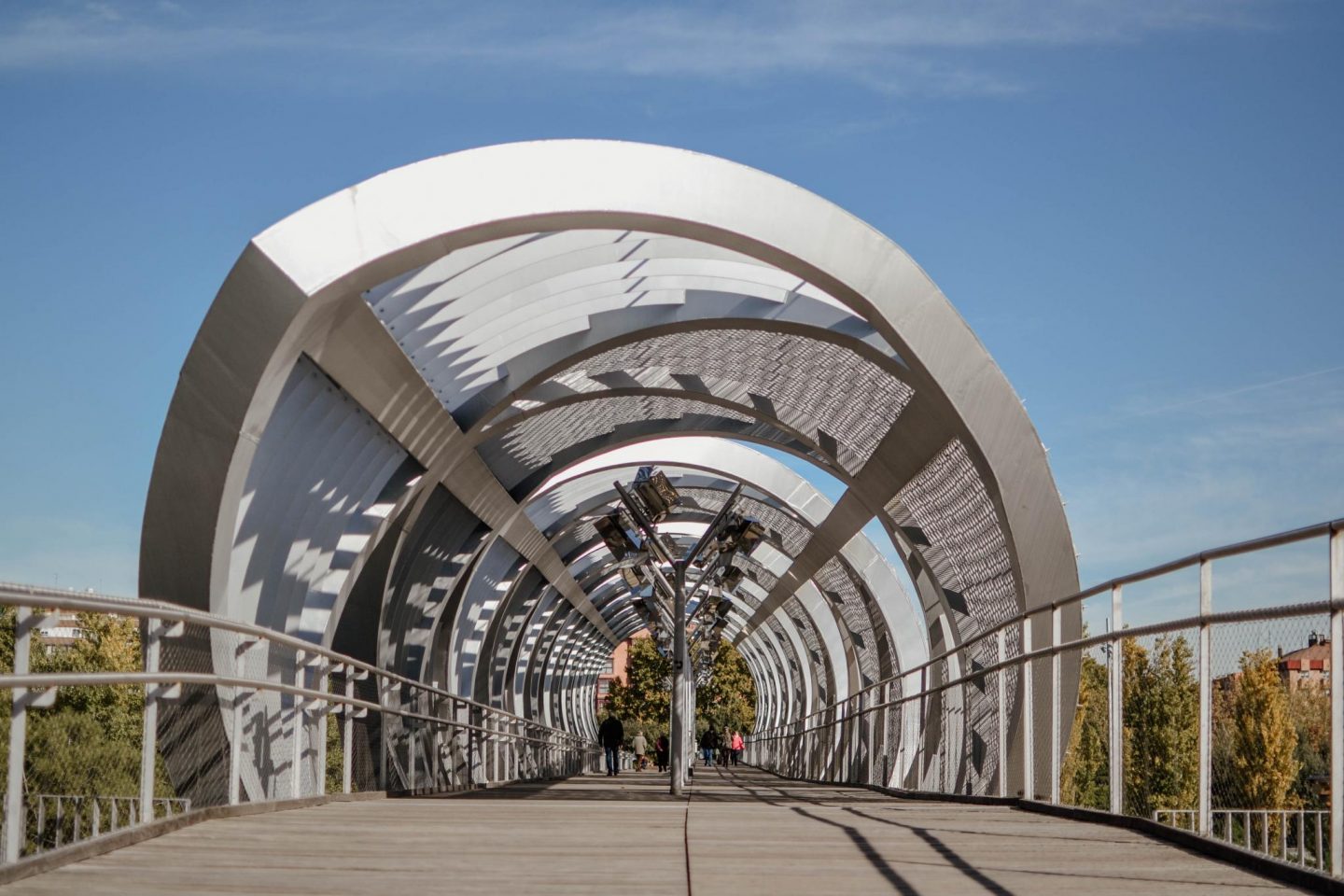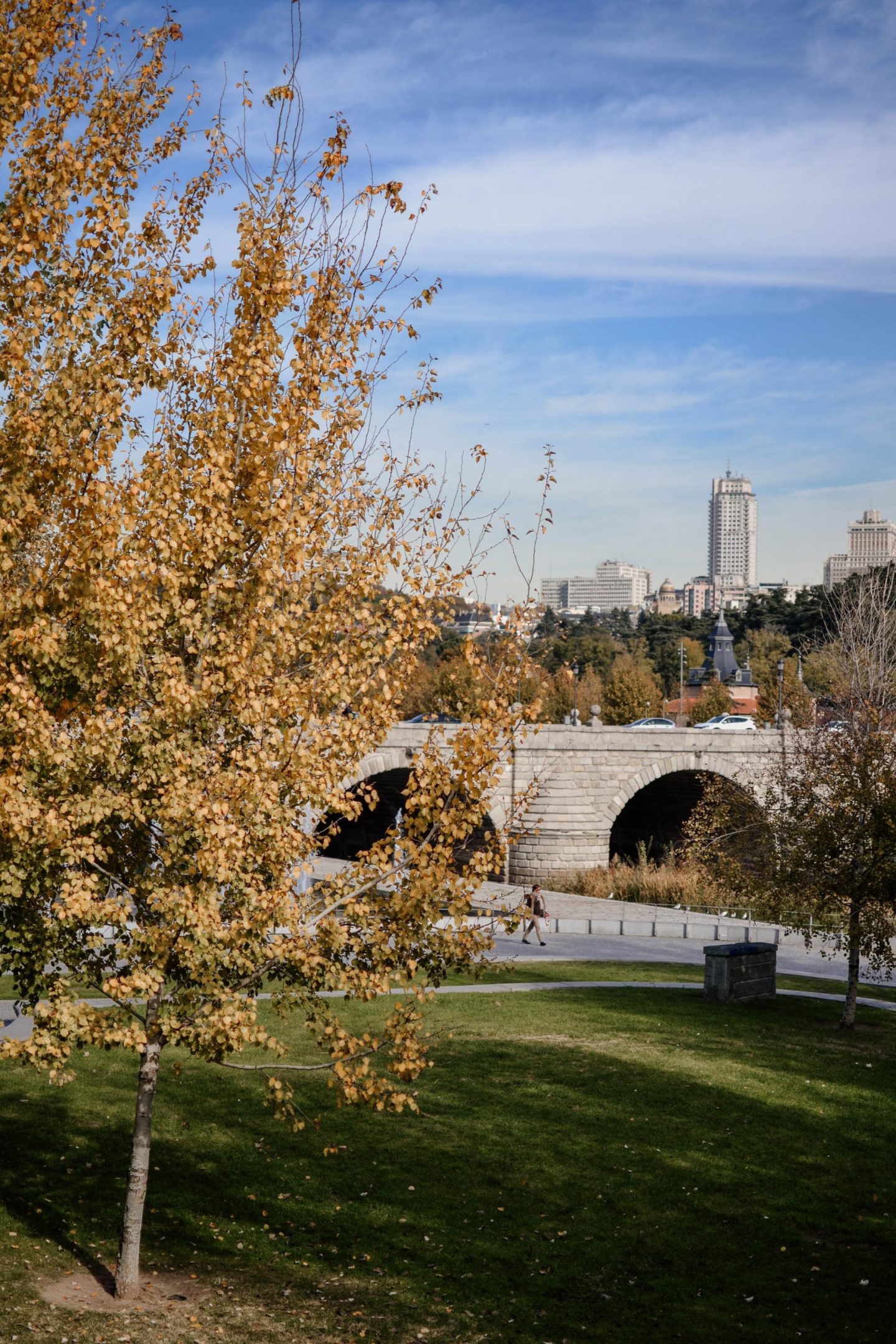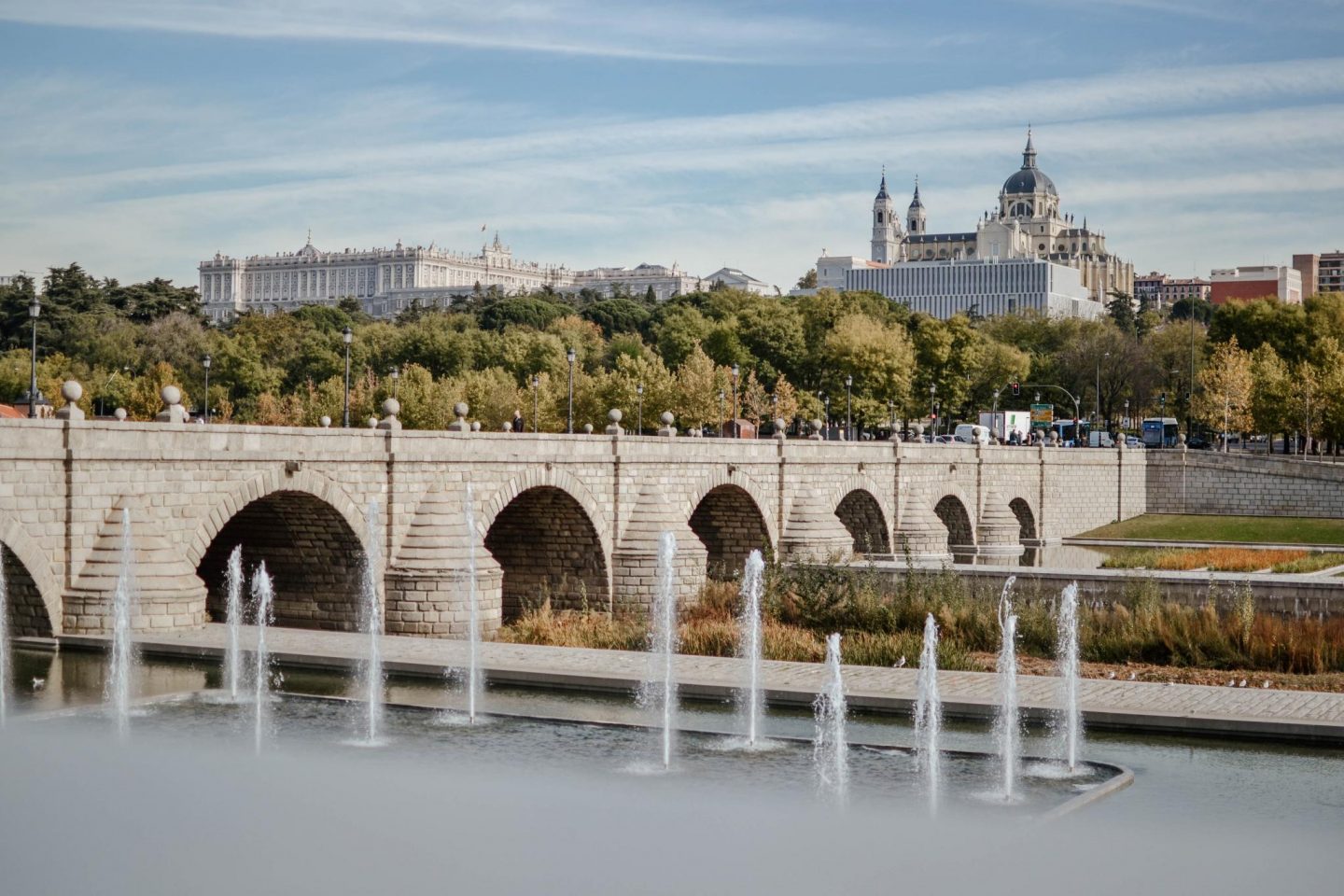 Finally we wandered back to the Grand Via and found lunch somewhere. I can't for the life of me remember where I had that quinoa salad! We spent the rest of the day shopping in central Madrid. Some Spanish favorites that you don't find in Belgium are Brownie Spain (think: preppy twenty-something version of Brandy Melville) and Sfera (Zara look-a-like).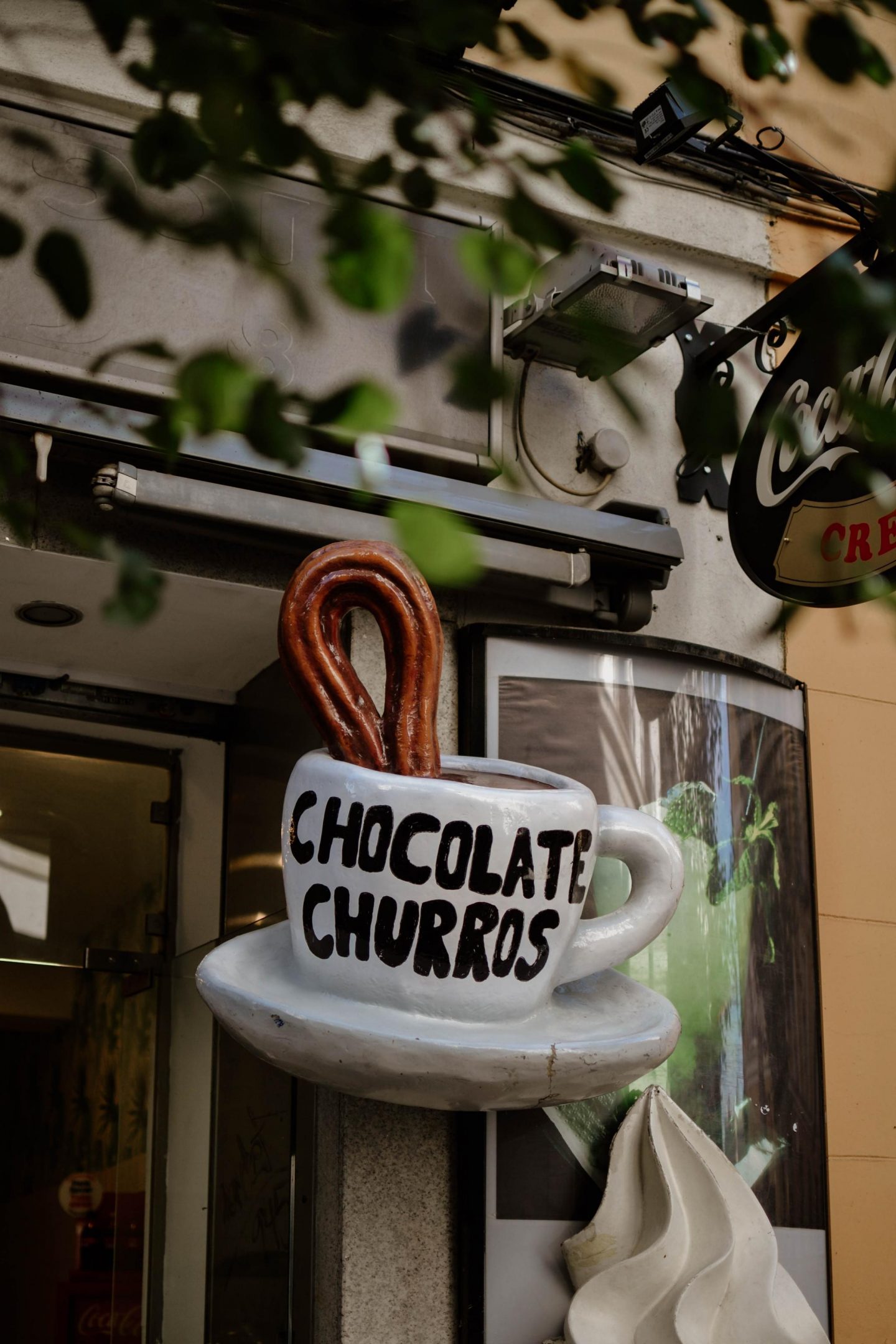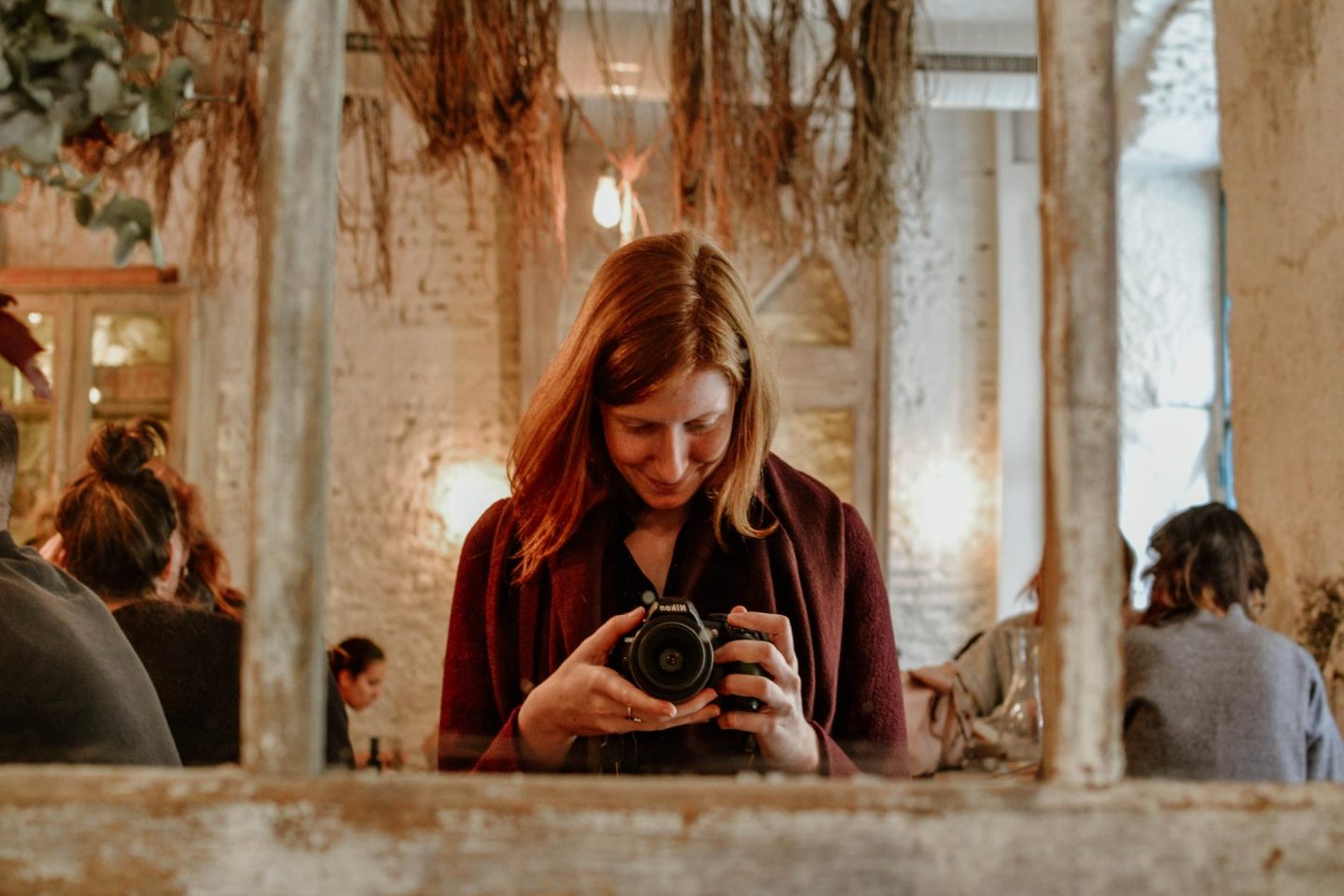 Day 3: I never promised you a rose garden + Palacio de Cristal
Day three was short and sweet. We truly saved the best for last! We had breakfast at Federal Cafe and then headed into nature. If you guys read my blog, you know that I have a strong penchant for gardens and flowers. I had read about the Parque del Buen Retiro, its rose garden and the Palacio de Cristal in a travel magazine and it's what made me want to visit Madrid. We walked all the way over there from our breakfast spot so we could pass by the famous Metrolpolis building too.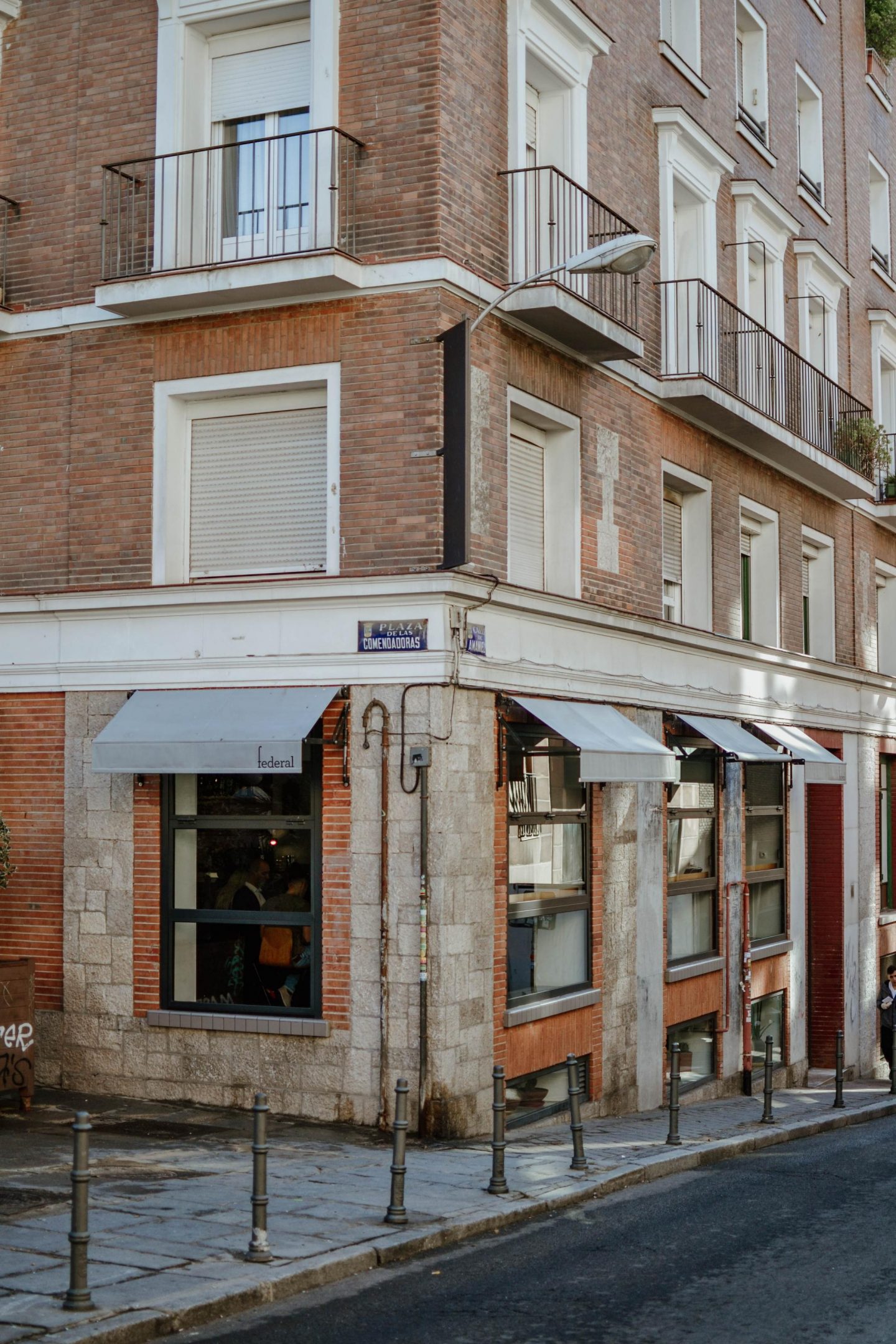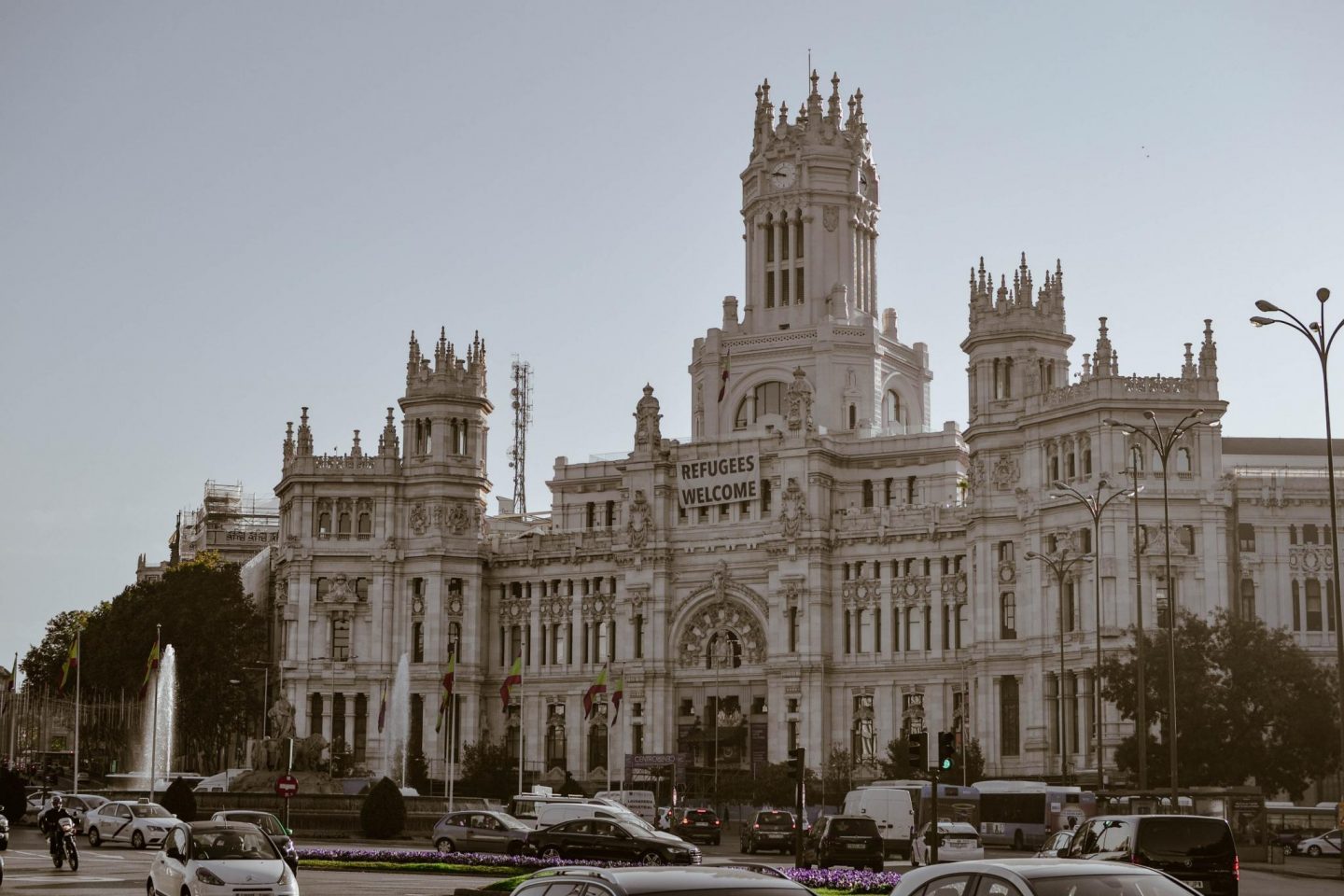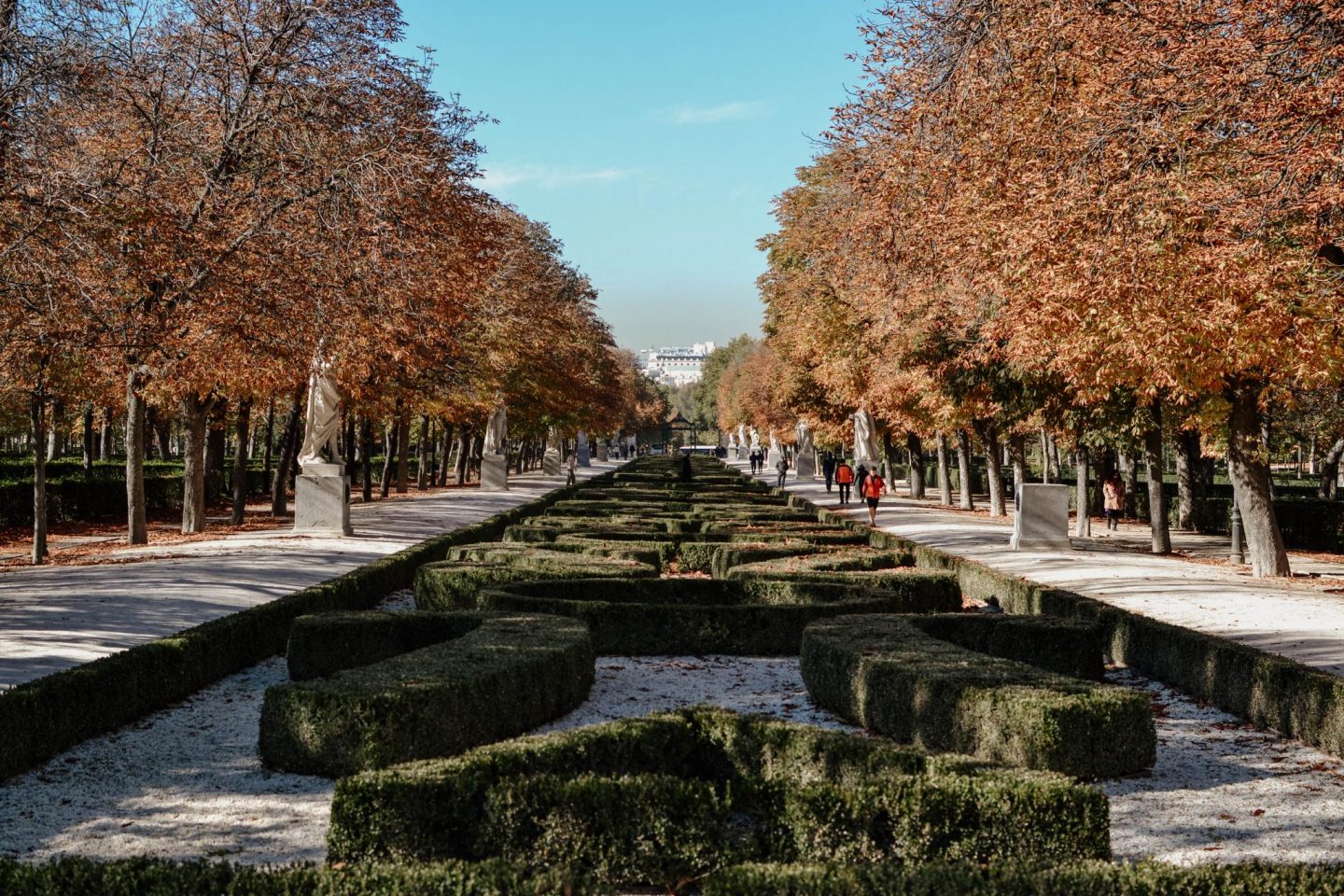 We were a bit bummed that the Estanque grande del Retiro was covered up with scaffolding due to renovation works. We skipped a scenic boat ride on the pond because of it. Luckily for us, the Palacio de Cristal did co-operate with us. It was open, there was barely a queue and we managed to get some lovely travel photos in there instead. My photo inside the palace is one of my most popular Instagram photos to this day!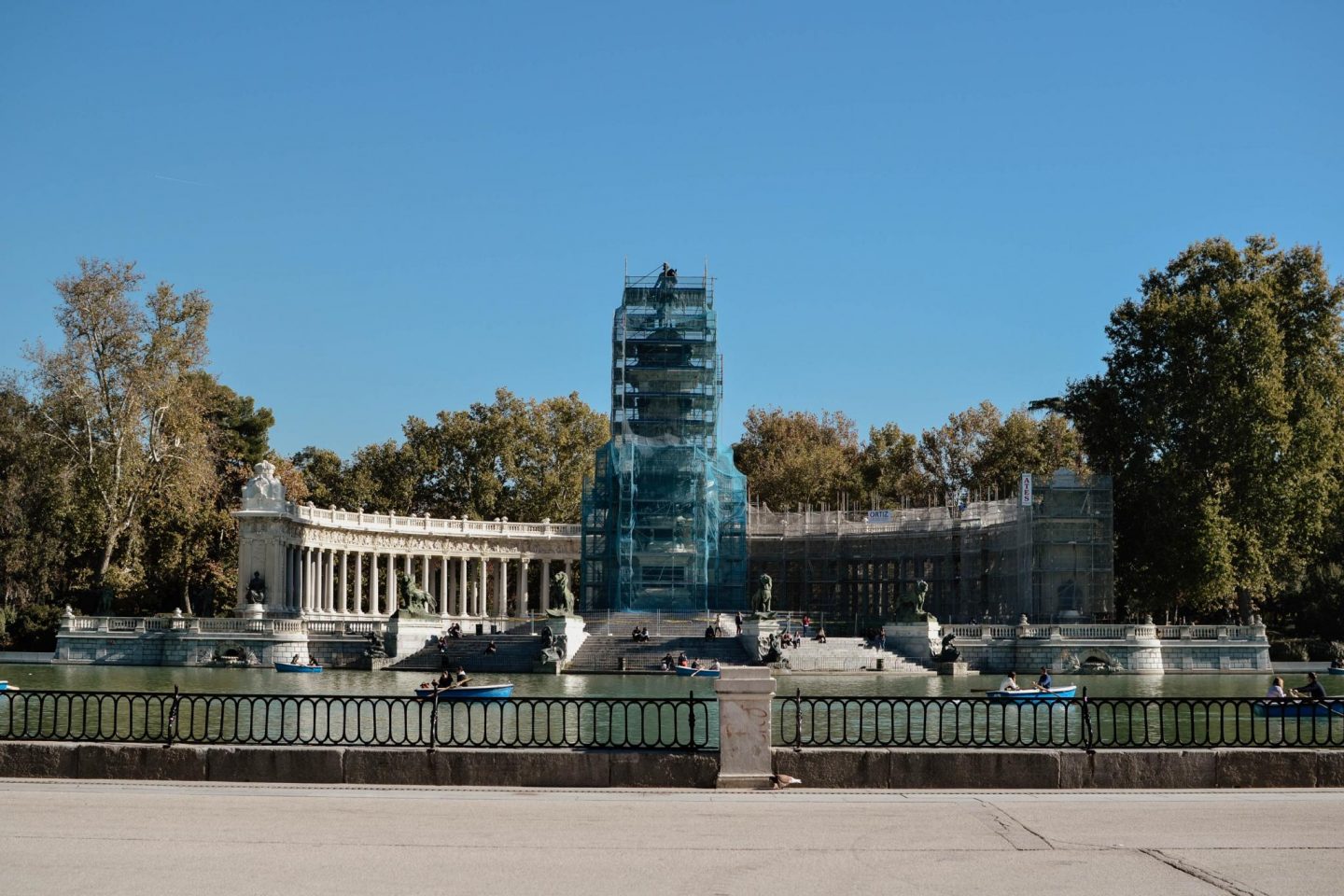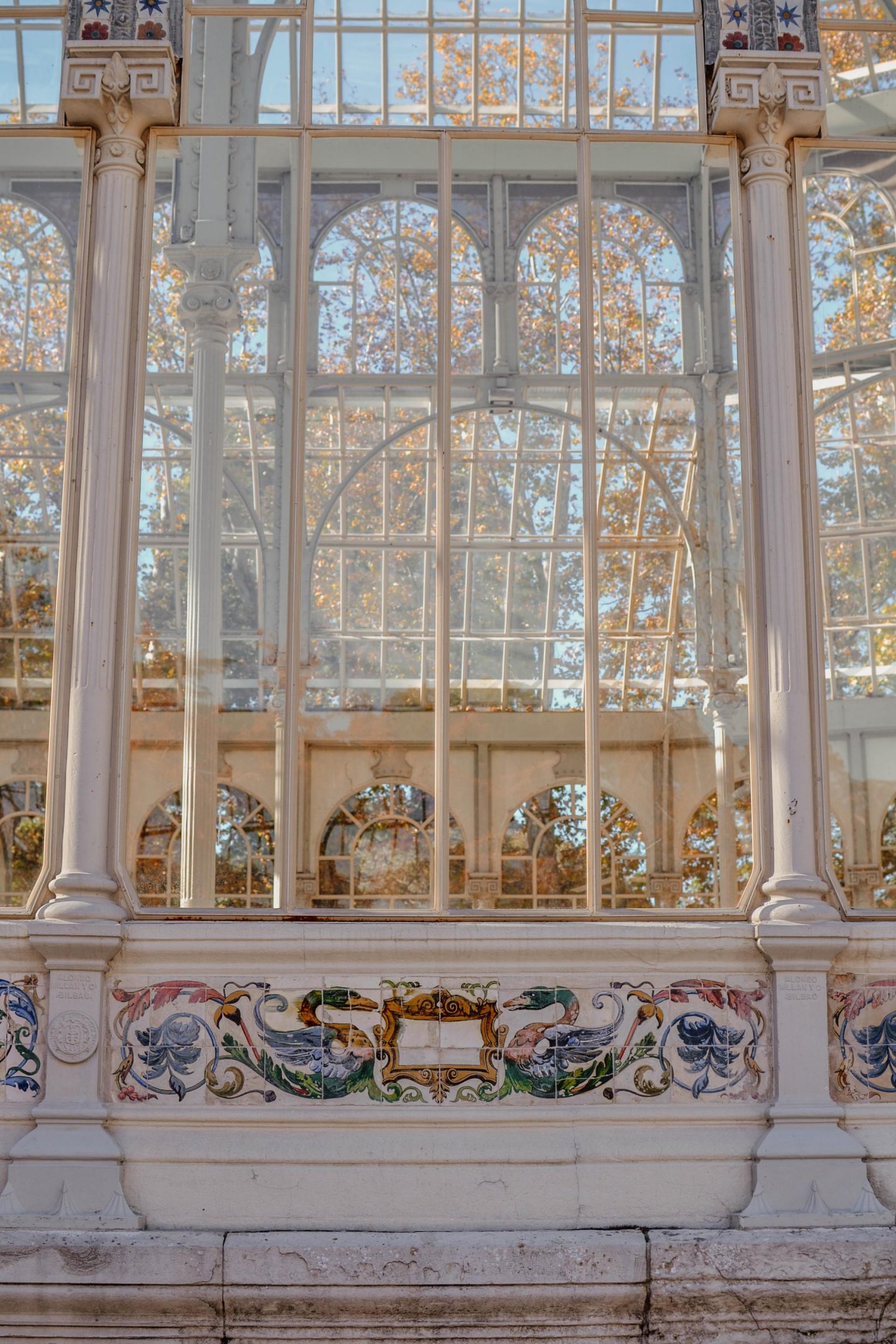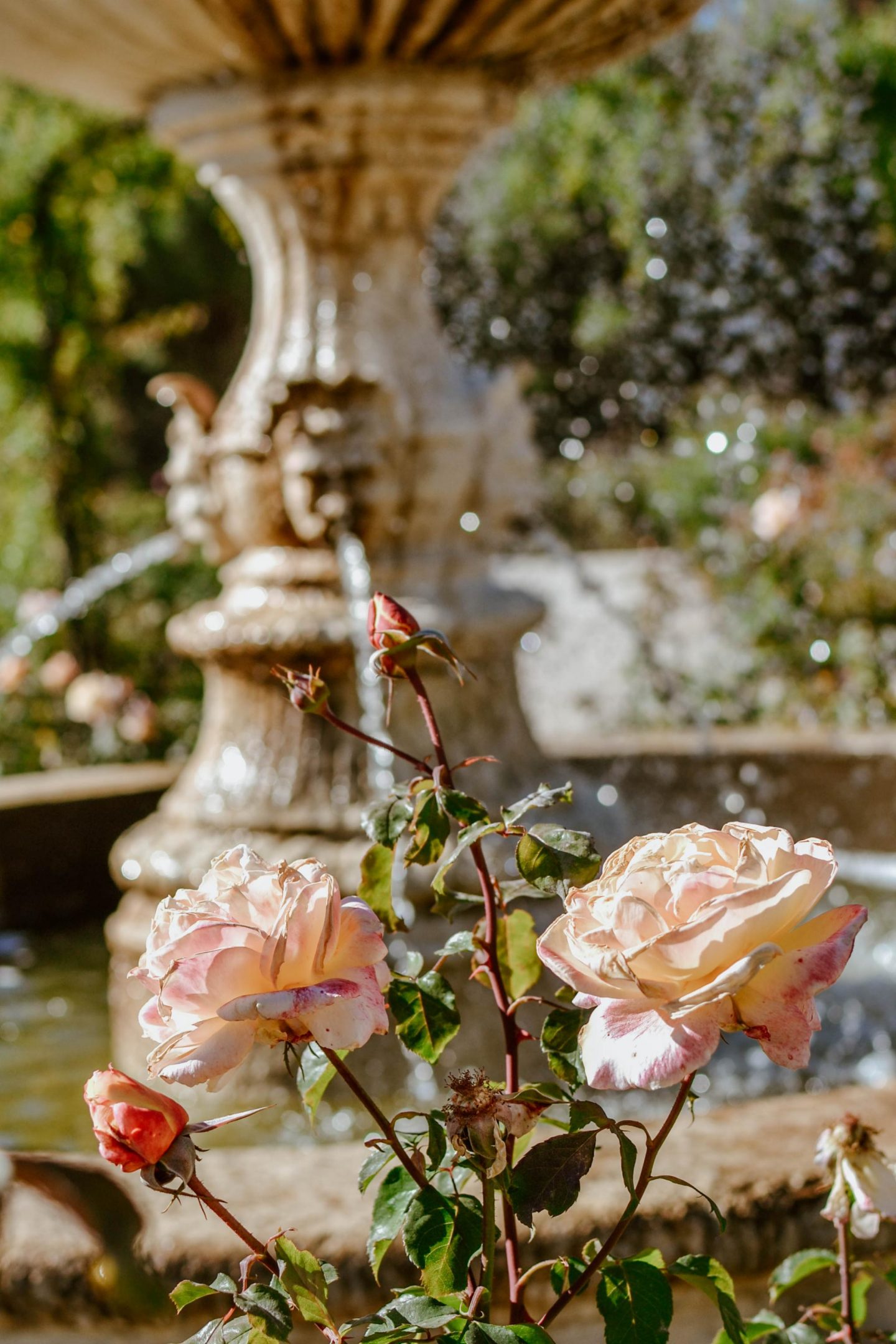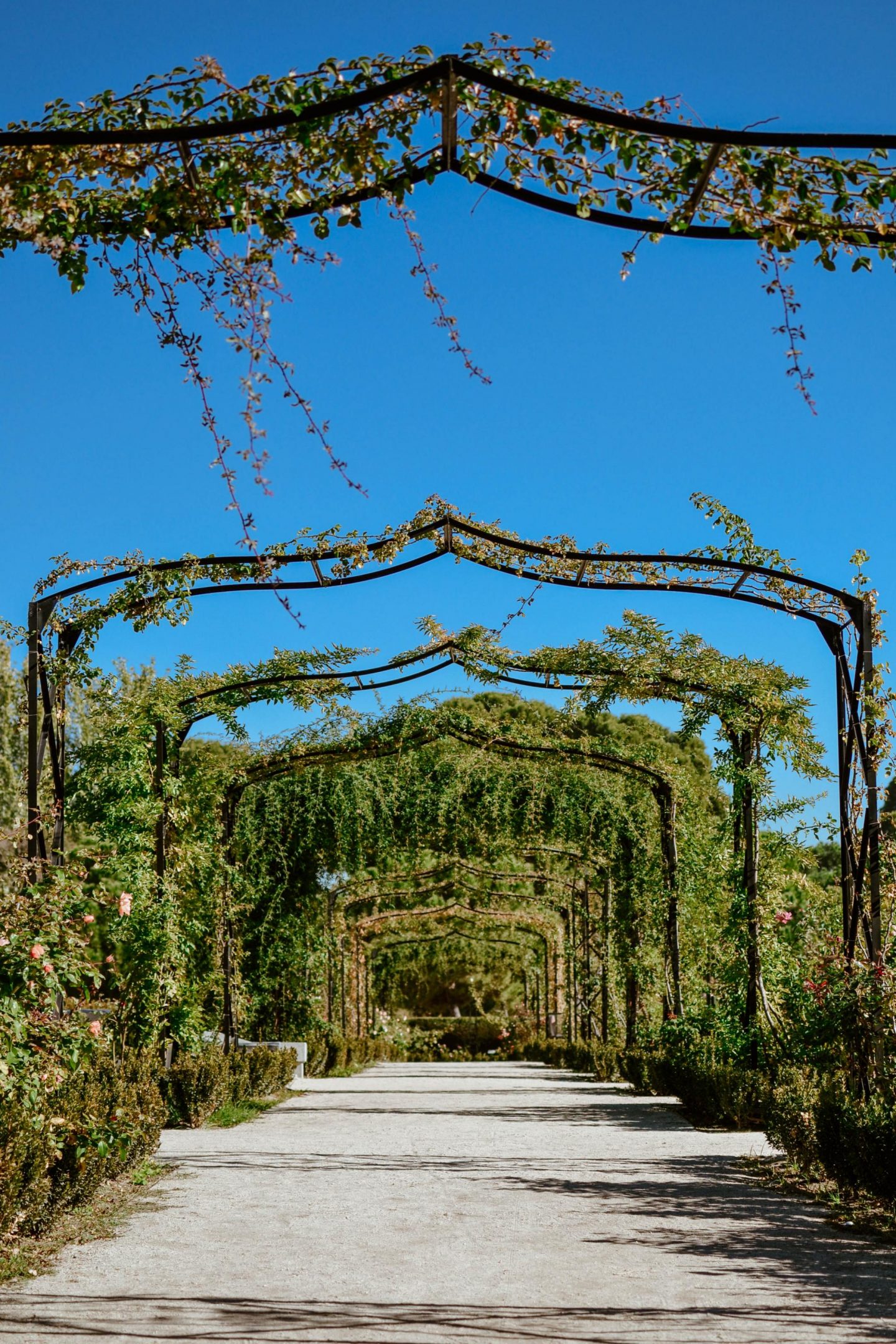 Not too far from Retiro Park lies Madrid Atocha Railway Station. It's an active railway station that doubles as a botanical garden. It's almost unreal!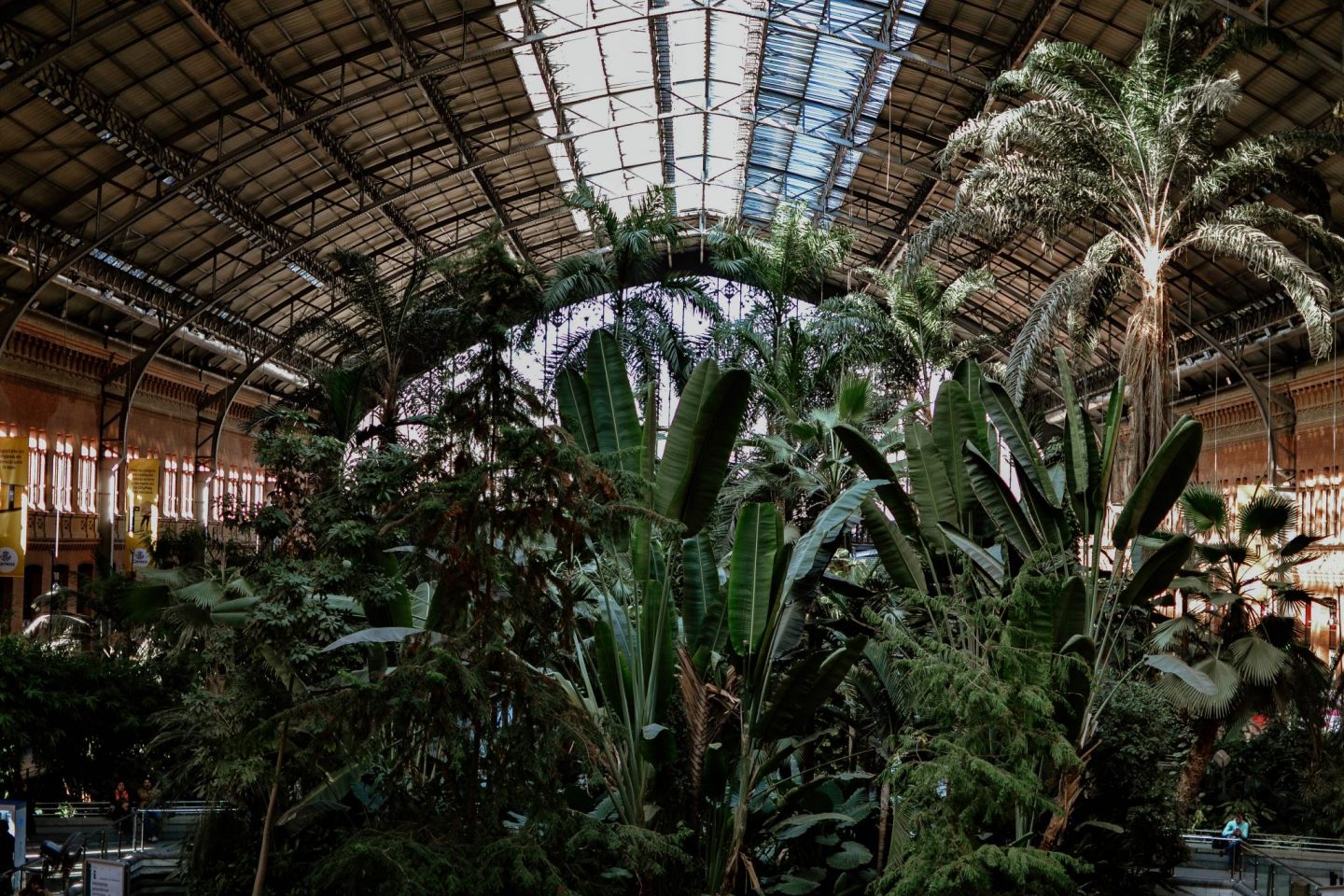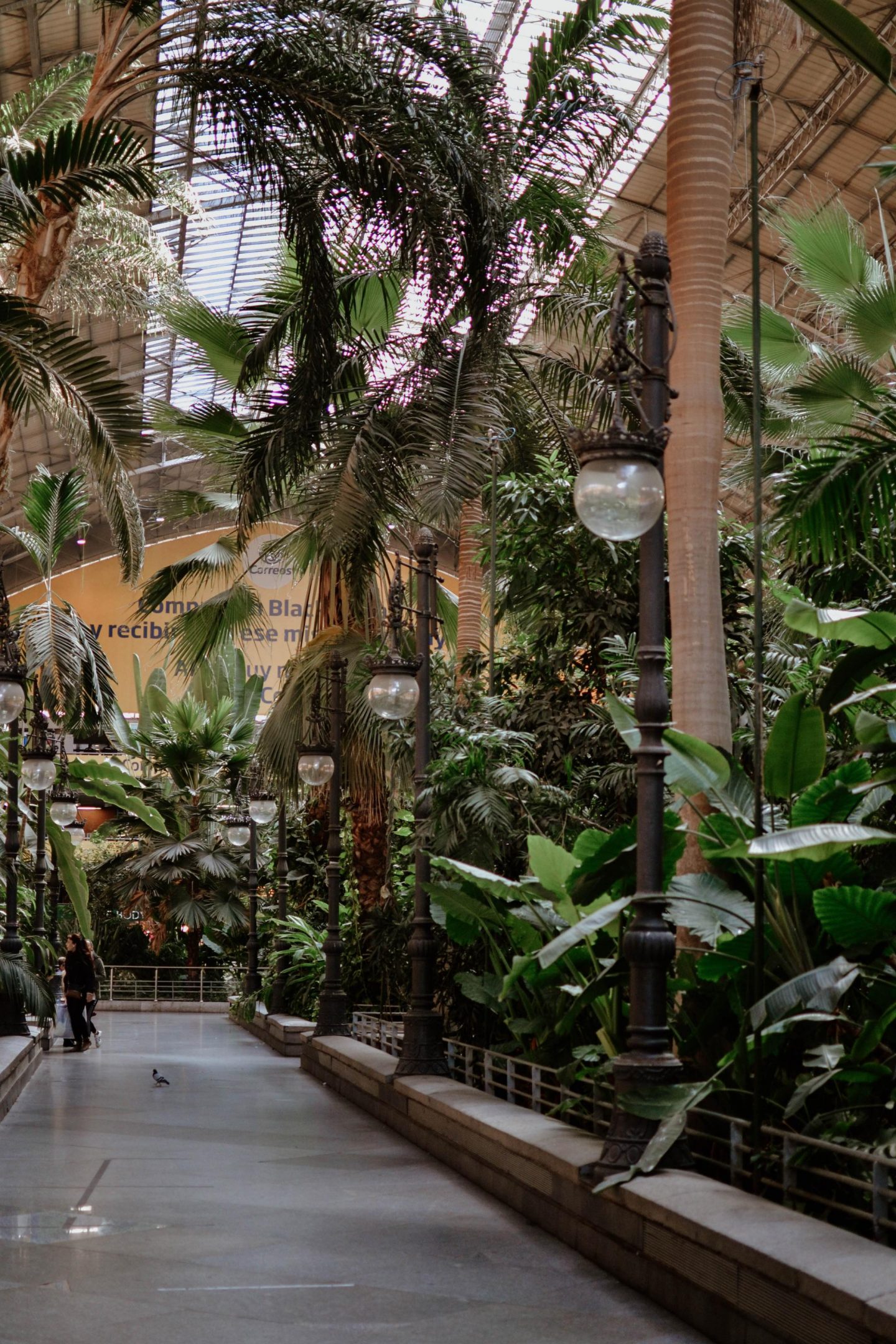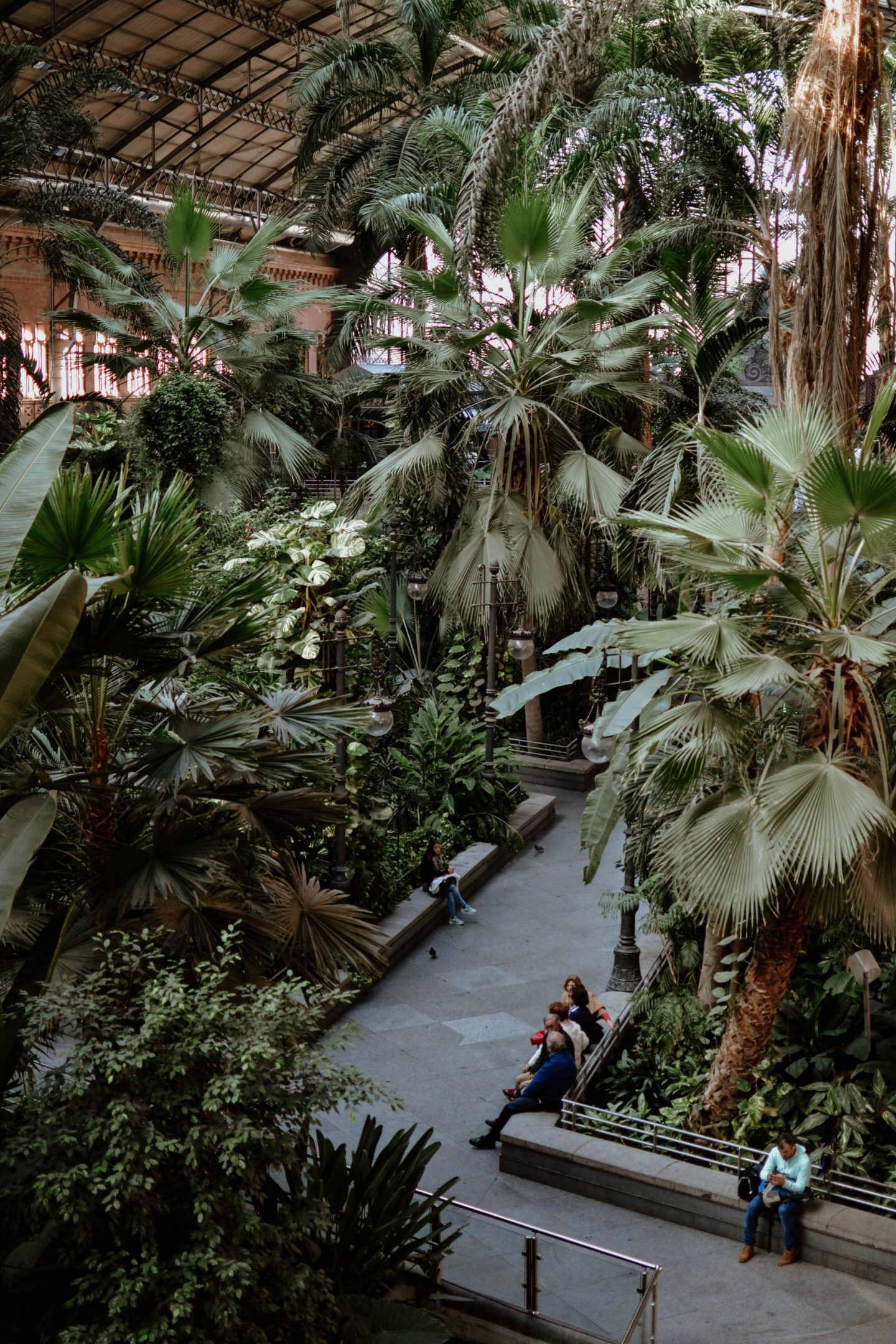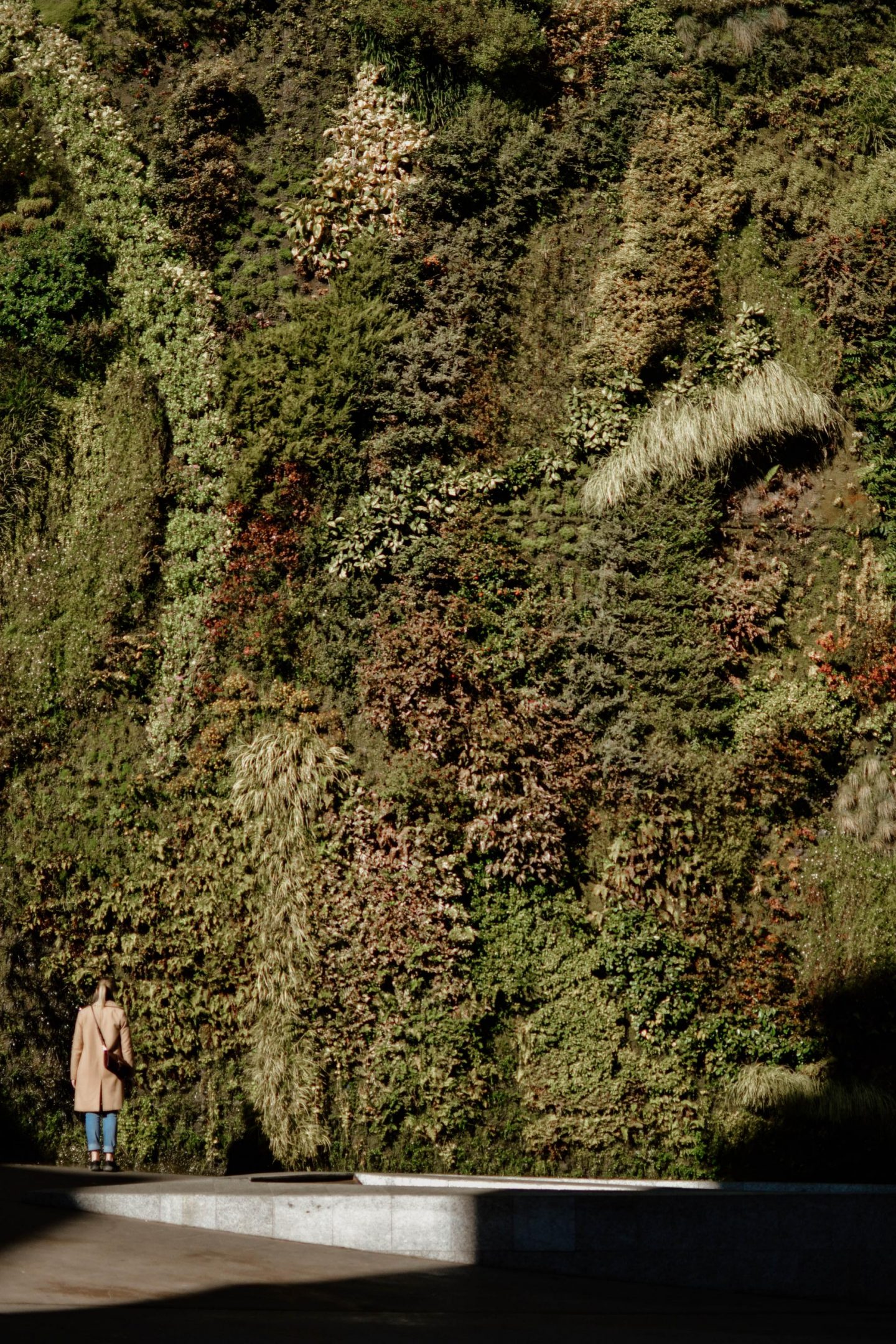 From Atocha station, we walked alllll the way back to the Royal palace. My friend E wanted to photograph the palace in the daylight so I let her. We then met up with a fellow Belgian blogger who just happened to be in the city as well and we enjoyed lunch together. The three of us then trekked up to the Temple of Debod from where we had an amazing view over Madrid. Can you spot the cathedral and royal palace?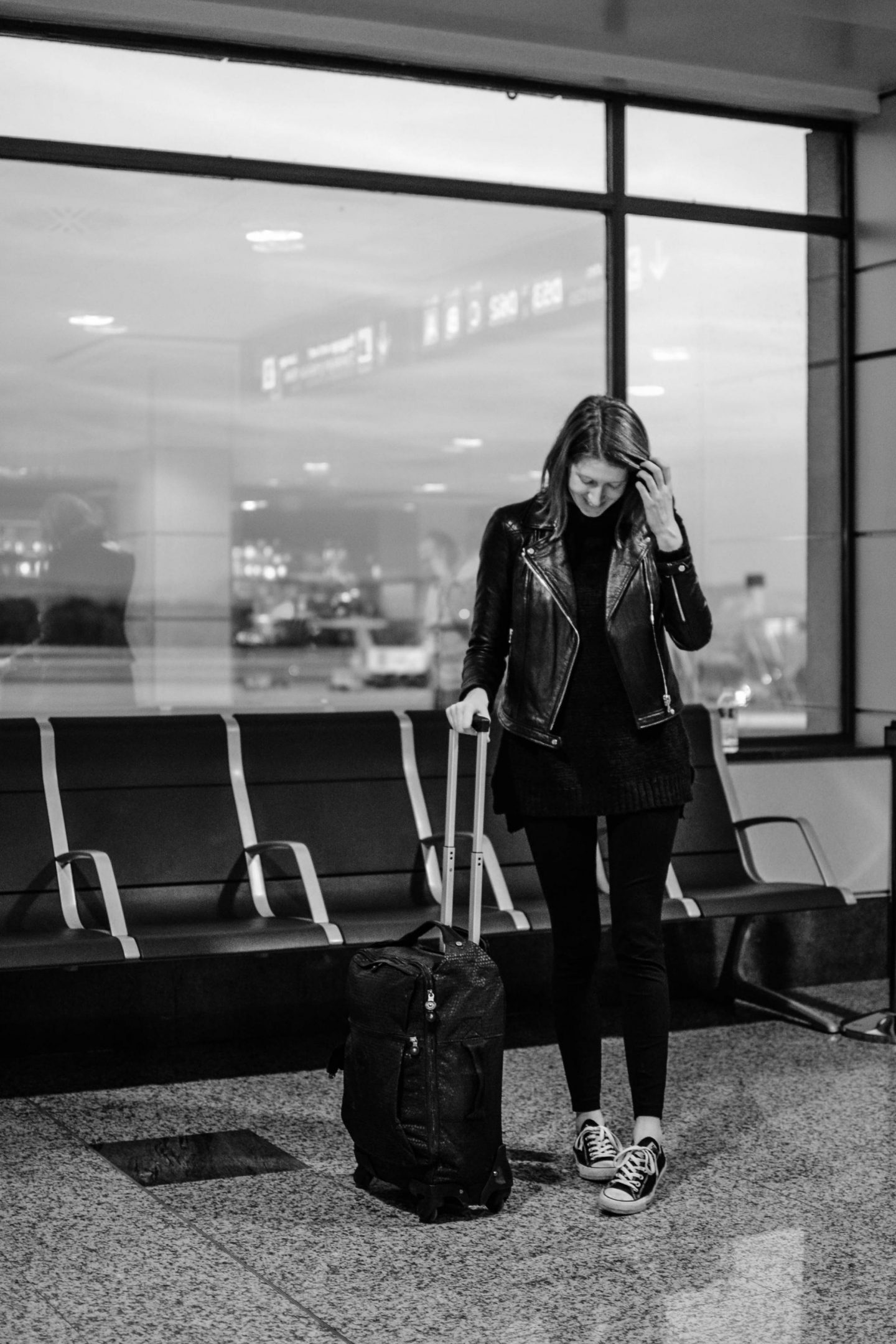 Madrid was a whirl wind. We walked so much! Since we were only there for three days, we didn't have time to visit any of the museums or go inside the cathedral. I would love to go back sometime to 'live' the city and not just see it. Does that make any sense? Due to our bad planning we also missed out on quite a few things. Good excuse for me to book a return visit! But first I have some other cities to explore. Next up: Valencia!