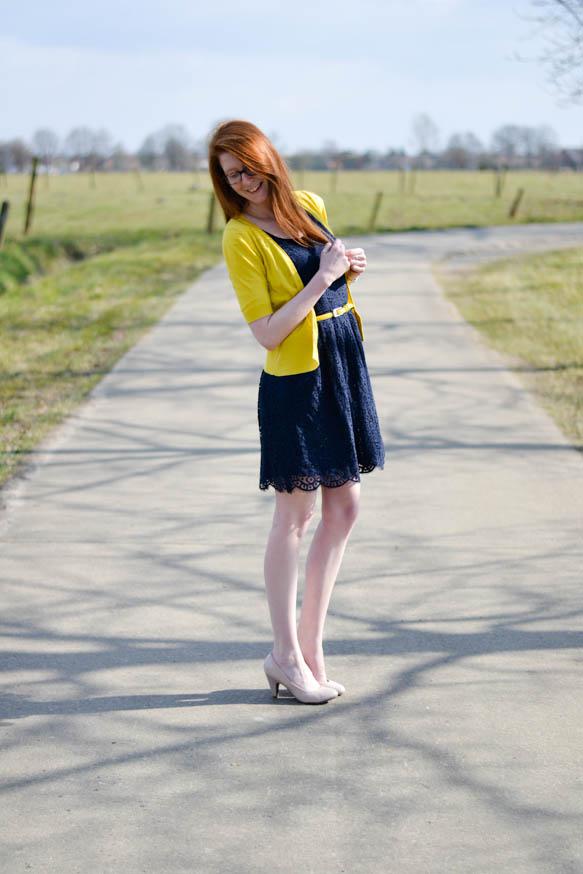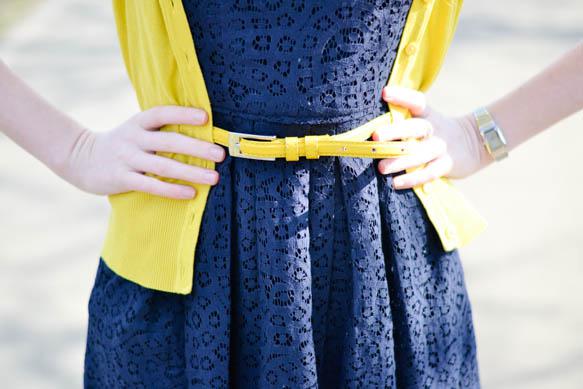 Real life is pretty much draining me these days. I'm running from here to there to everywhere at once, and I've been a bit down from all the buzzin'. Apart from that, I'm yet again experiencing a phase of blog puberty. This time it's all about the expectations people seem to have of you when they hear the word "Blogger". For one, there's been a bit of a "discussion" going on here in Belgium about what a blogger is, is not and could be. A columnist called out to bloggers pretty much labeling them ignorant and dumb. That there is my interpretation of what the columnist wrote, and it's a bit large, but I don't really want to go into my whole opinion on that column-thing. But the column did strike a cord. Is that how people see me too? Do people really think I'm all pretty on the inside but brainless in the head? Heck… That was not the plan! It took me a moment to get over those thoughts again and realize that I don't claim front row seats at shows, that I don't actively fish for sponsorings and that I don't write my blog as if I was a renowned fashion journalist. Which seemed to have been the reason why the column that started my chain of thoughts was written. So really, I don't think I'm a threat to people who are in it to win it. Blog puberty phase 1 passed.
Ready for phase two? Yesterday I opened an email from a company and they asked me for my press kit. Wu-wu-what? Seriously. I had to Google that. And on my Google search I ended up on, how could I not, IFB. And they threw even more alien words at me. Brand strategies, press kits, reader stats, rate cards… . I just got hit with the overwhelming feeling of killing this blog. I don't know guys. It's just… I feel dumb right now? Am I the only one here who didn't know what a press kit was until about 5 minutes ago? Apparently, it's a list of all the times you were featured in magazines and on websites. Two years of blogging here and I haven't been featured once. Now I feel bad because someone asked for my press kit and I don't have one. The company lady and I continued mailing for a few hours. She asked about my rate card for a sponsored post. My what? How am I supposed to know how much you should pay me? It still feels weird to take money for my blog. I never got paid when I was in drawing school? Oh, now you want to know my stats to see how much you think I'm worth. Okay. Here they are. An average of 200 sweet ladies and gents a day. That's about 5000 pageviews a month. What do you mean "is that it"? Yes, it is. Guess it's because I've never been featured anywhere. You guess so too? Why, we do agree on something then! If I have a brand strategy to grow my readership? Uhm… no? Now you want to know why I don't? Because I don't. I never thought about it. To me, 200 people coming here reading and looking at my oftentimes awful grammar everyday, is a really big number. No emails were further exchanged.
Heck, I am mad at myself right now. I feel lost and I am annoyed. Highly annoyed, by all the expectations people have. I know that maybe the company people were just looking for their best chance to visualize their brand, and maybe they were even trying to help me so that I would have these things ready for when someone else asks for anything in the future. But gosh, why does everything always seem to have to be so streamlined, so planned, so advised.
I would love to pump in some extra kicks and magically get extra time to attend the one event per month I get invited for. But truth is, I am just a young girl who wanted a blog. Who wanted to write in English to better her language skills. Who wanted to meet people. Who wanted to have fun with clothes, how trivial that may sound. I live in a nowhere town, go to college in a nowhere city. I have no background in marketing, nor do I have interest in it. Can't I just be silly little me here and not have to worry about all these crazy terms? Or will I have to adjust to this marketing / branding high speed train… Oh *sigh*
PS: whenever I try to upload photos to blogger they get blurred and the colors fade. It seems to be the case since I started using Lightroom. Has anyone else had these problems?
Wearing a J.crew navy lace dress • a WE cardigan I bought a few years ago • shoes that look like I don't have feet (brandless) and a Swatch watch my mom and grandmother gave me for Christmas 2012