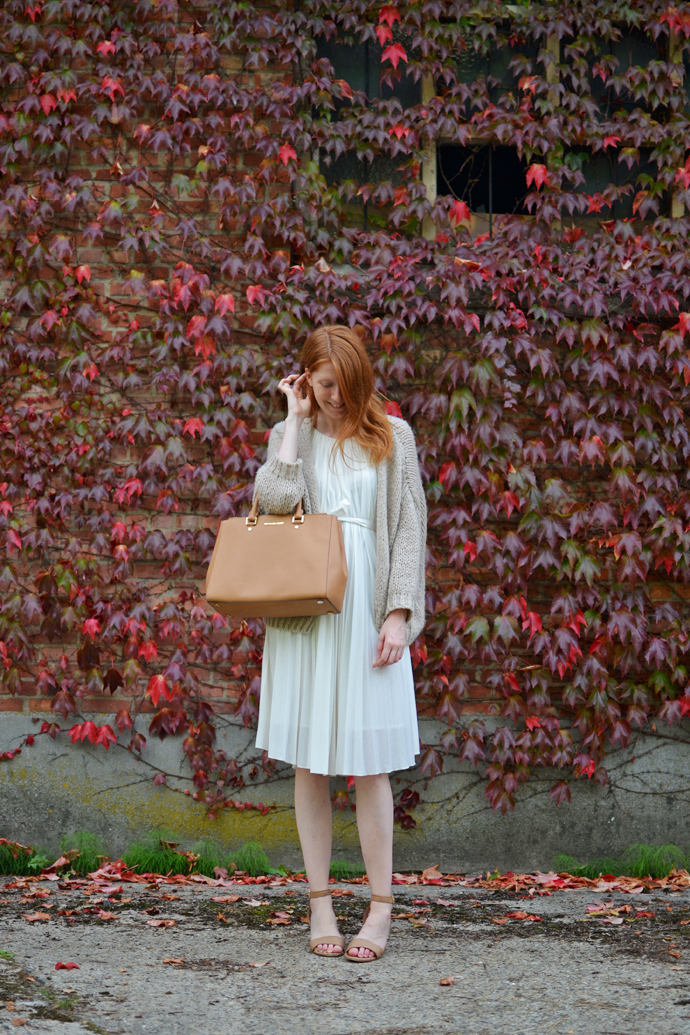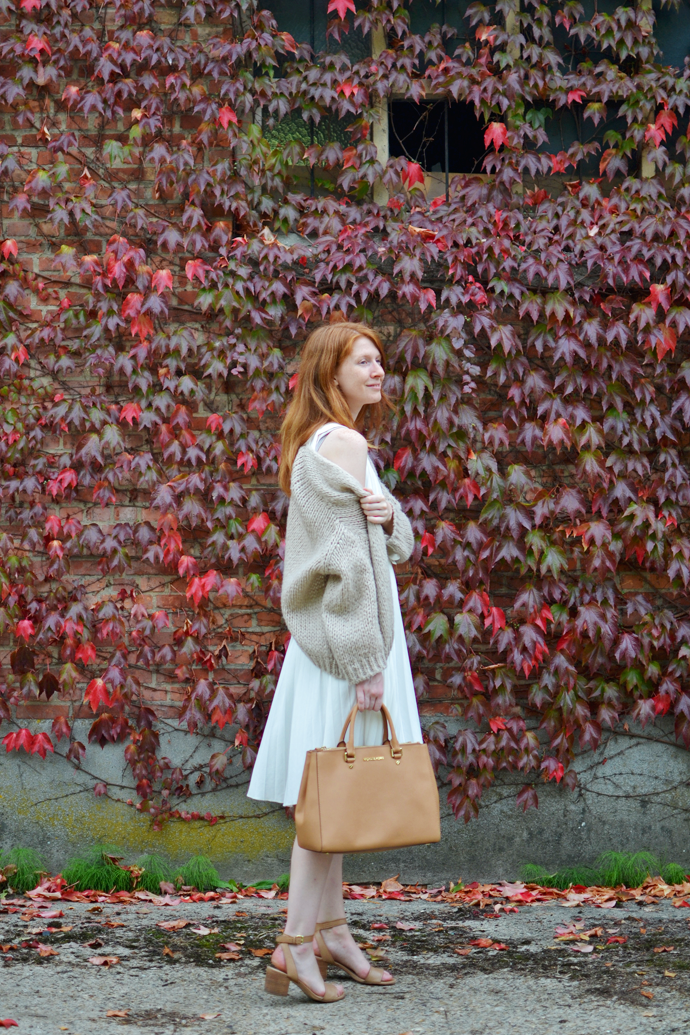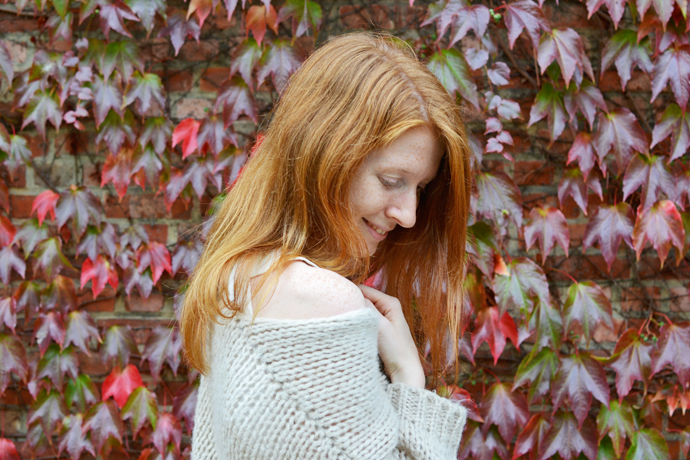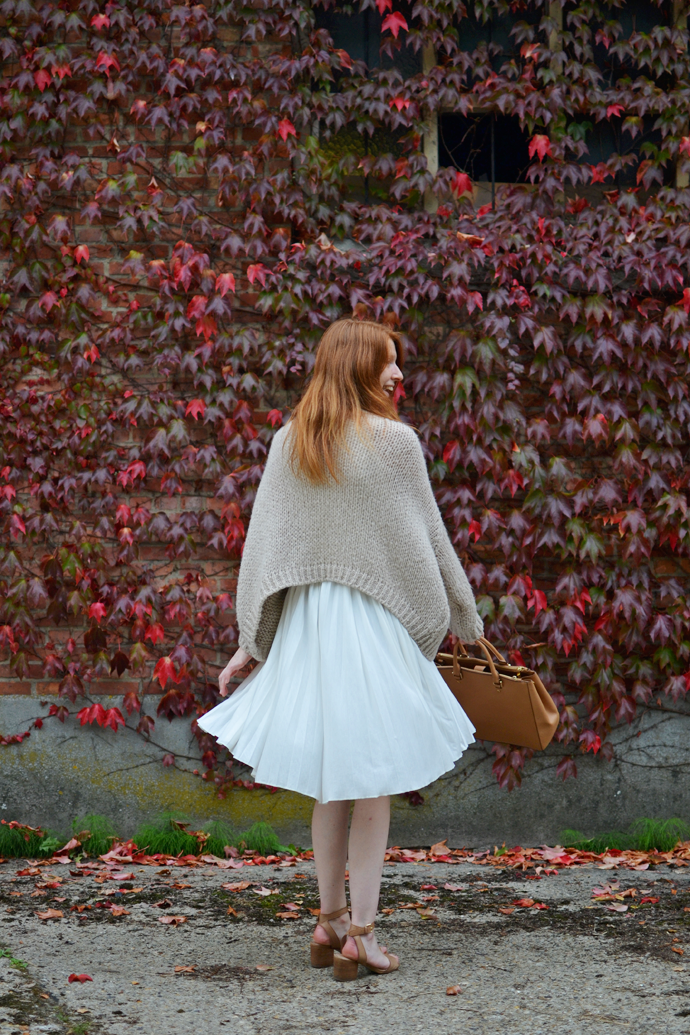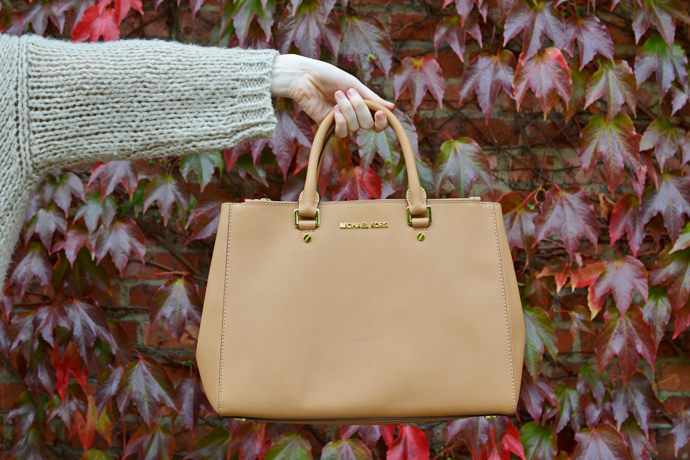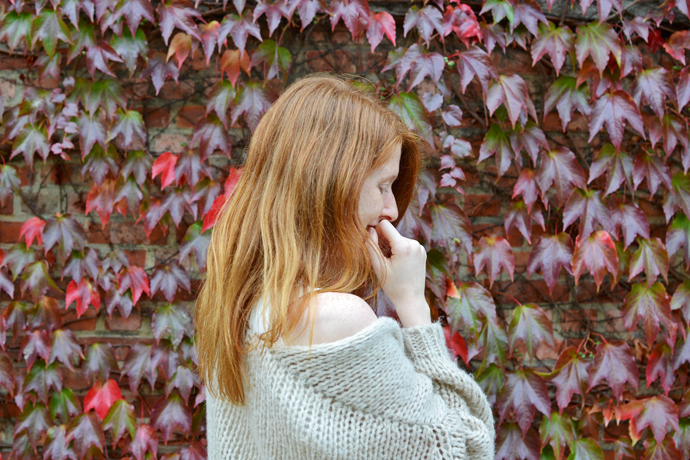 dress: Scapa | cardigan: Street One | shoes:Aldo | bag: Michael Kors Sutton
I used to be obsessed with dresses. A few years ago, I had more dresses than there are days in a month and I was playing with the idea of doing a '30 days of dresses' kind of thing here on my blog. I never got my boyfriend so far to take outfit pictures every single day for 30 days and by now most of those dresses are gone too. However, I still love a good frock or two… or three… or ten.
This summer I was all about the white dresses. Long, short, lace, pleated, … I had to bite my teeth not to buy them all! This cream colored one from Scapa stole my heart as soon as I saw it in one of their campaigns. I was put on a waiting list (for real) and after a few weeks finally received a call that my size came in stock. I might have taken an hour off work so I could leave early and pick it up the same day. Just maybe.
With fall coming around I was a bit sad that I'd have to stow my favorite dress away until next year. Luckily we were blessed with a gorgeous Indian Summer this weekend and I got to prance around in this pretty pleated number once more. Topped off with this oversized, grandma-style knit it made for the perfect Indian Summer outfit.