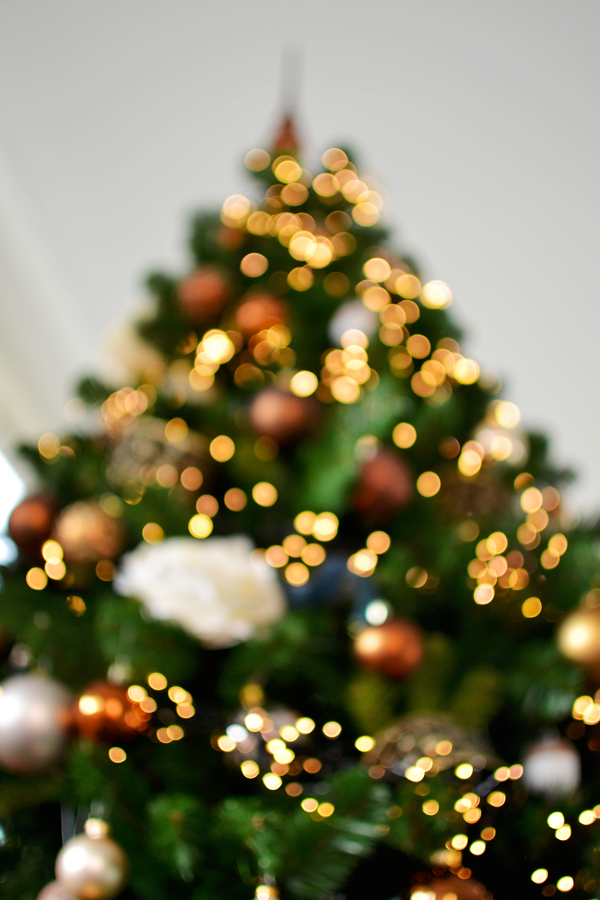 Part of moving in with my boyfriend means that this year we got to buy and decorate our very first Christmas tree! We both really love the coziness that comes with the Holidays, so you can probably imagine how excited we were to get started! The goal? A sparkly, but subtle Christmas tree in warm tones. I think we've succeeded!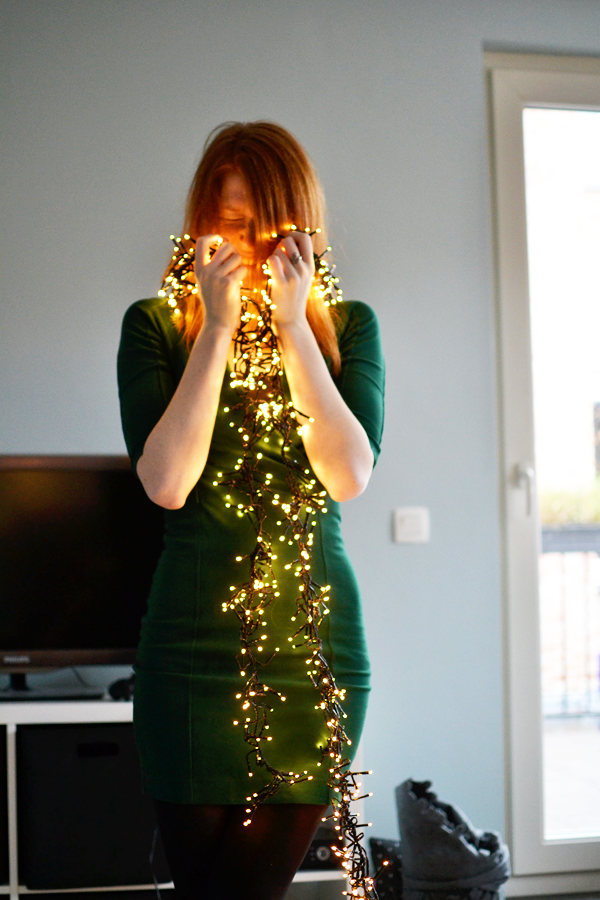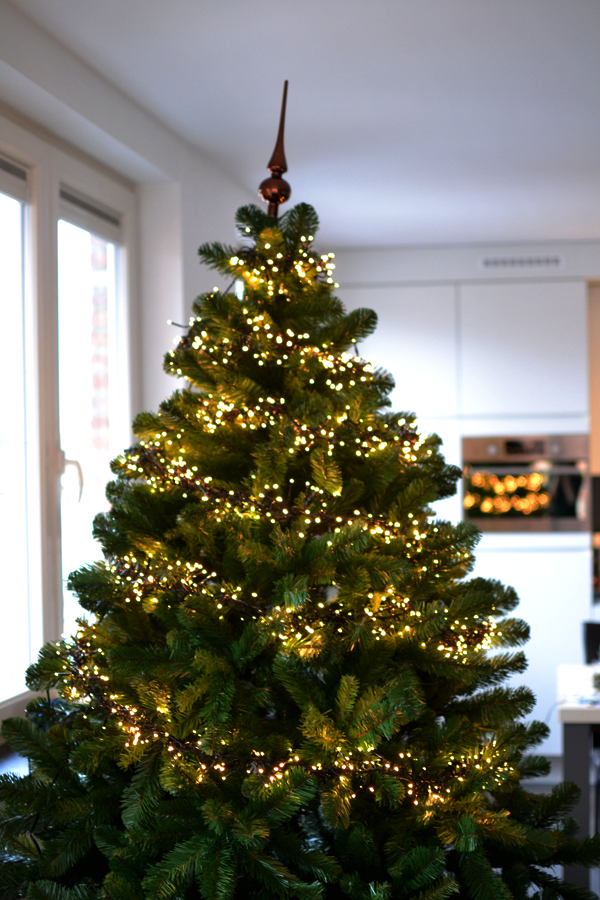 As my mom taught me: lights go in first! 4 strings each consisting of 7 strands of LED-lights ensure a true Christmas-y vibe. Tied together they were so long I had to wrap myself in them before I could pass them along to K, decorator of service. And of course there are pictures.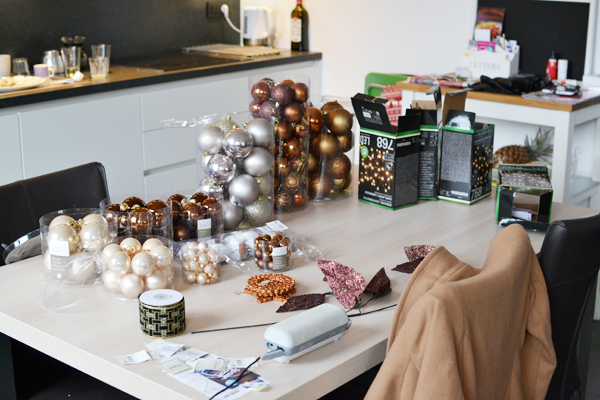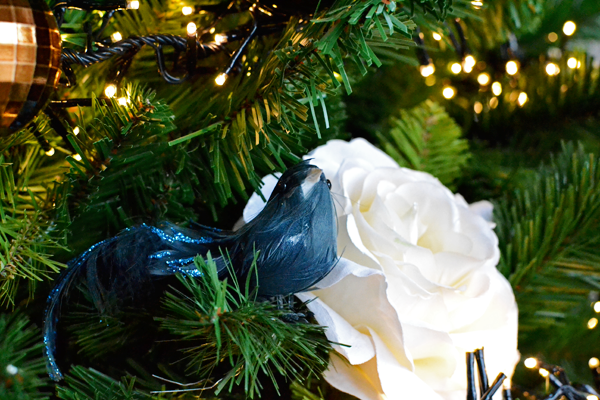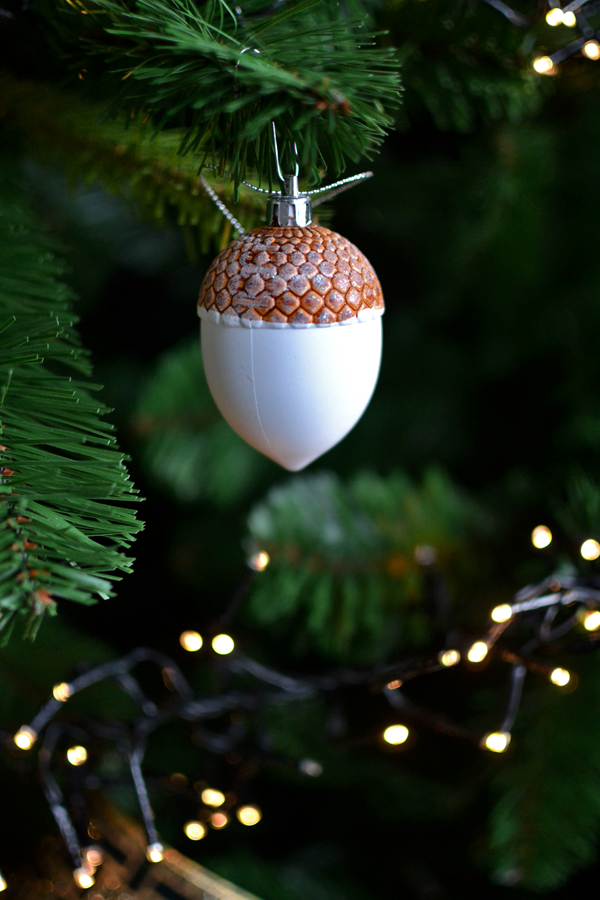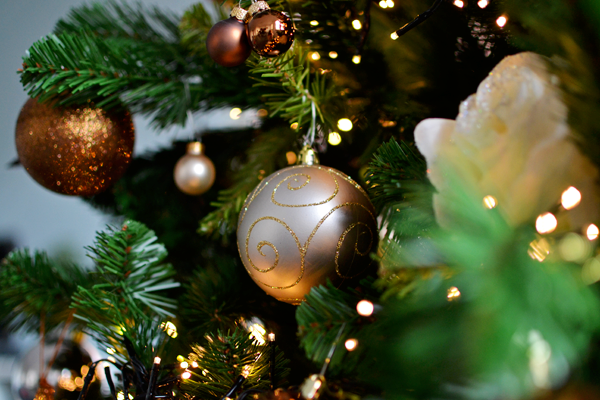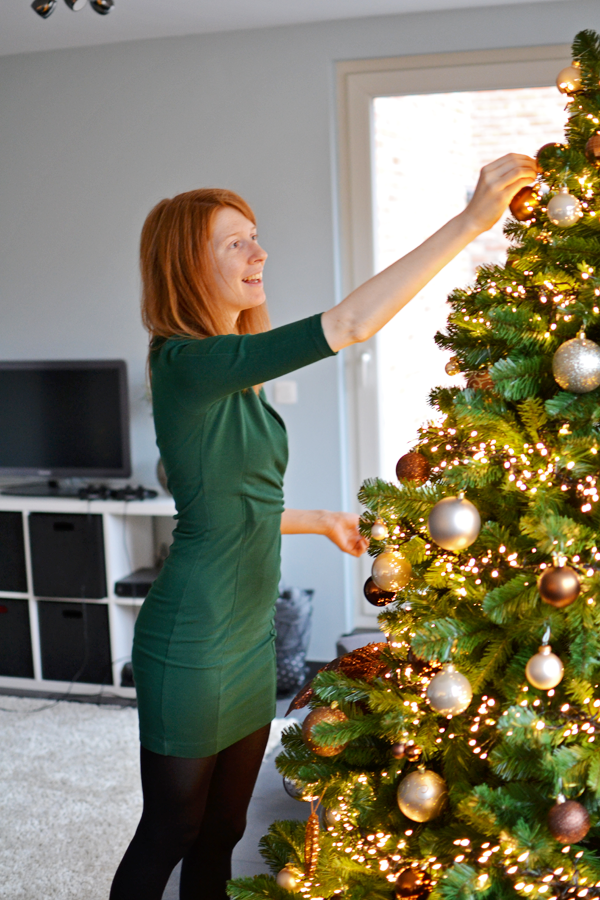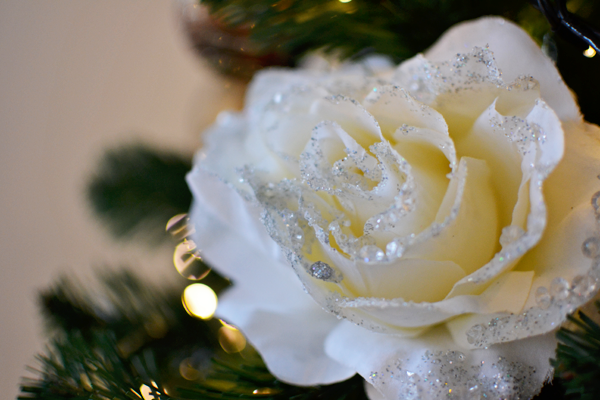 With the lights in place we just randomly hung all the baubles and flowers in. There's wasn't really a pattern. We picked up copper, gold, off-white and champagne-colored baubles in the local garden center and added a few special surprises here and there. There's extra sparkly stars and moons, but also two little blue birds as a reference to "Winter Wonderland". The little acorns are an inside joke and happened to match the color palette.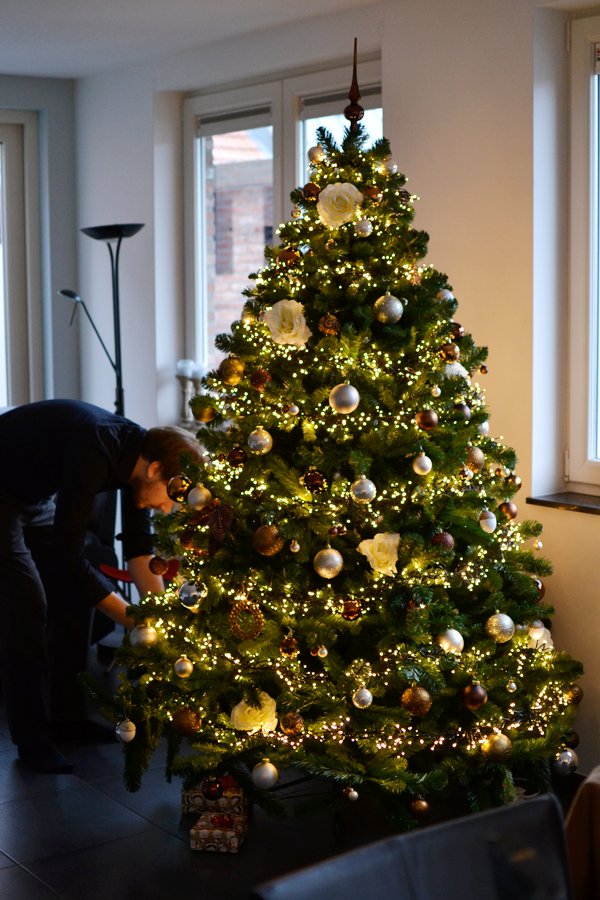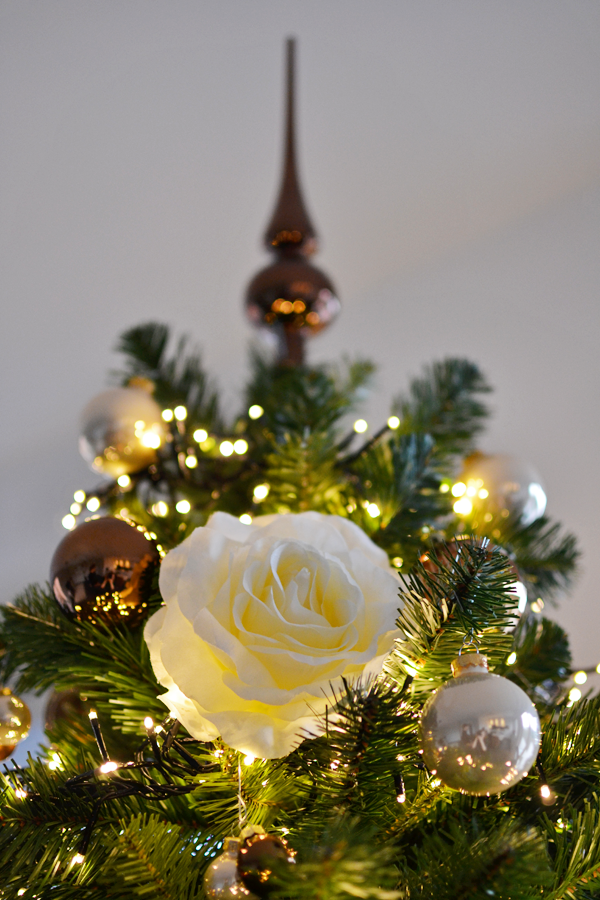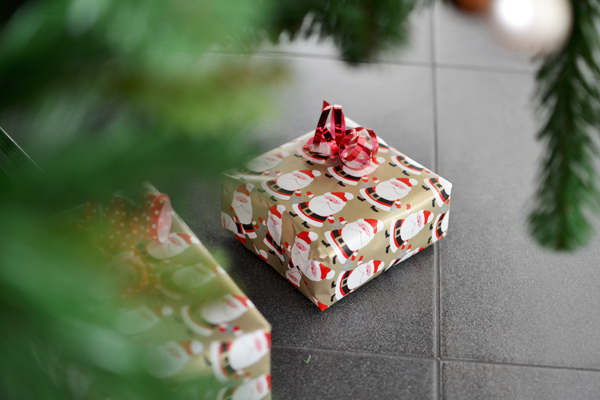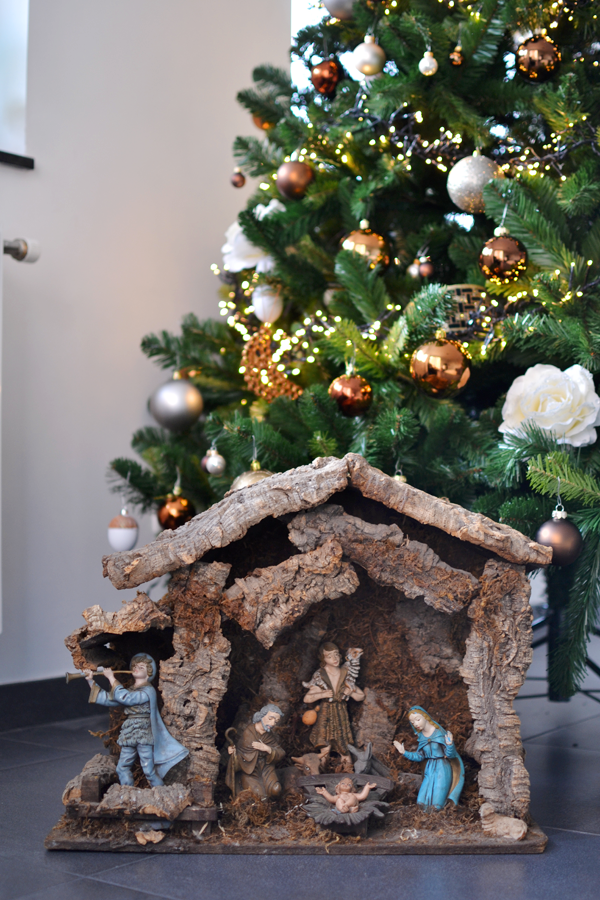 TADA! We're pretty excited and especially K can't stop looking at and going around the tree. My grandmother gave us her old nativity, but the three Kings have gone missing and the shepherd has lost his sheep haha. Oh well, it looks the way it look and we just love it. Now, the foot of the tree is still looking pretty bear, but by the end of next week I hope to see it covered in presents. In case you still have some shopping to do and don't know where to go: I've written about my
3 favorite places to shop for presents in Brussels
and will share 3 more from Antwerp next week. Stay tuned and happy Holidays guys!