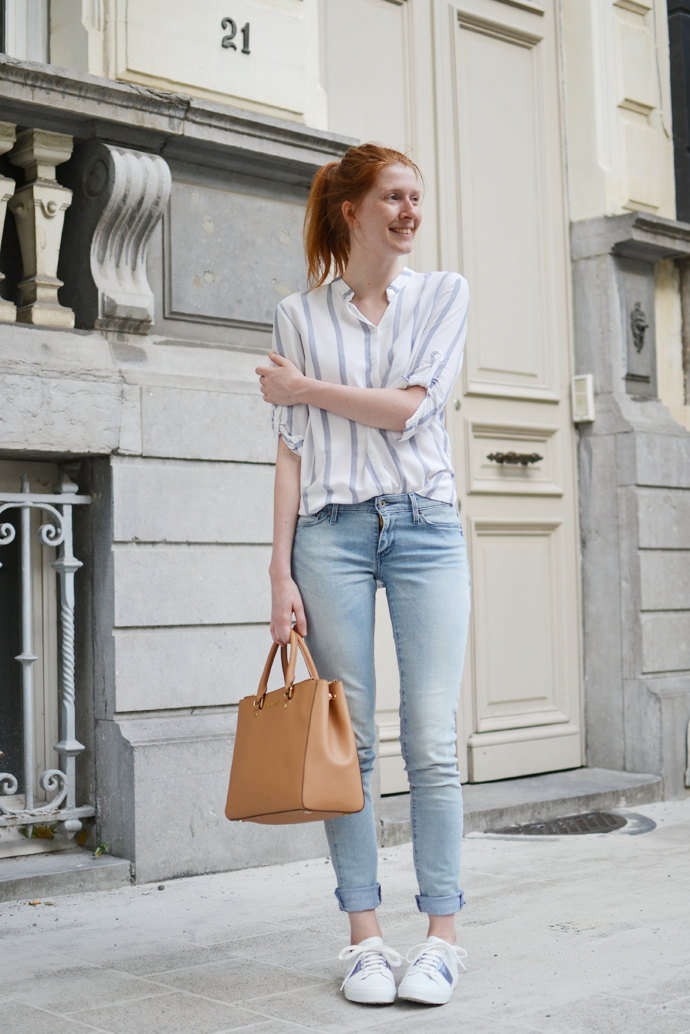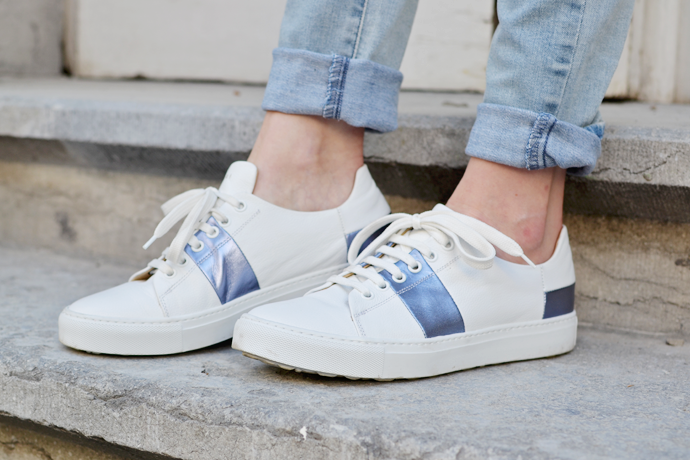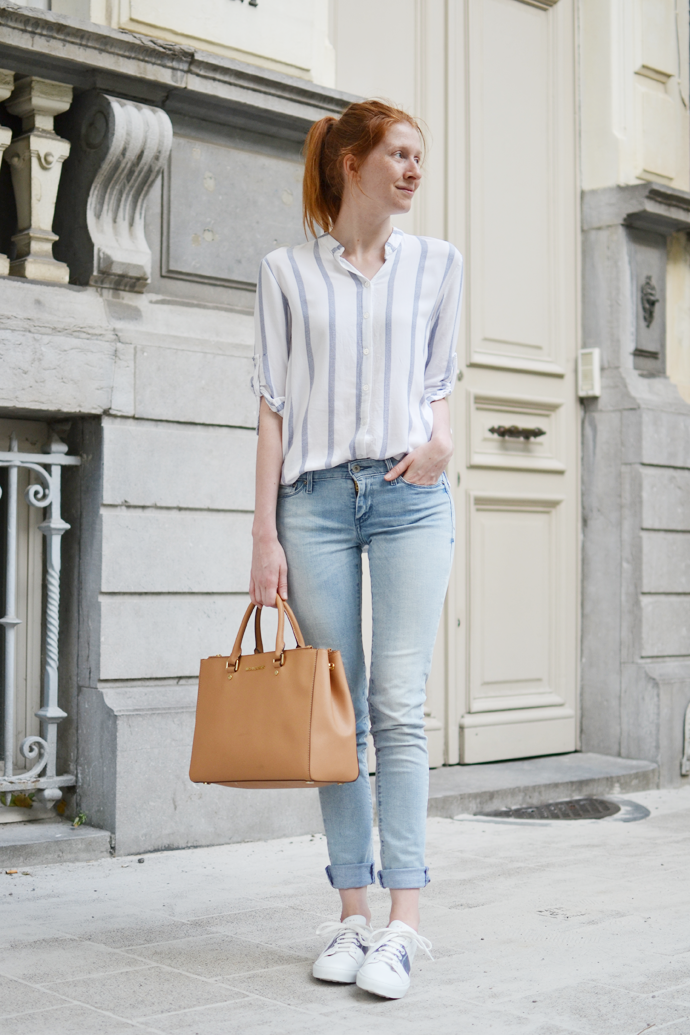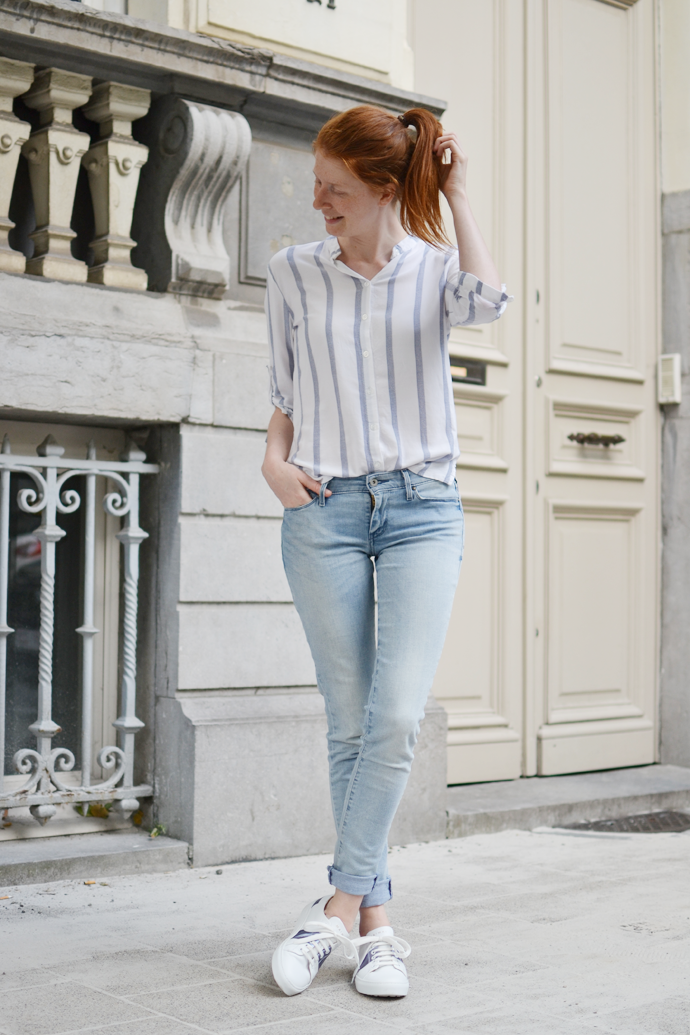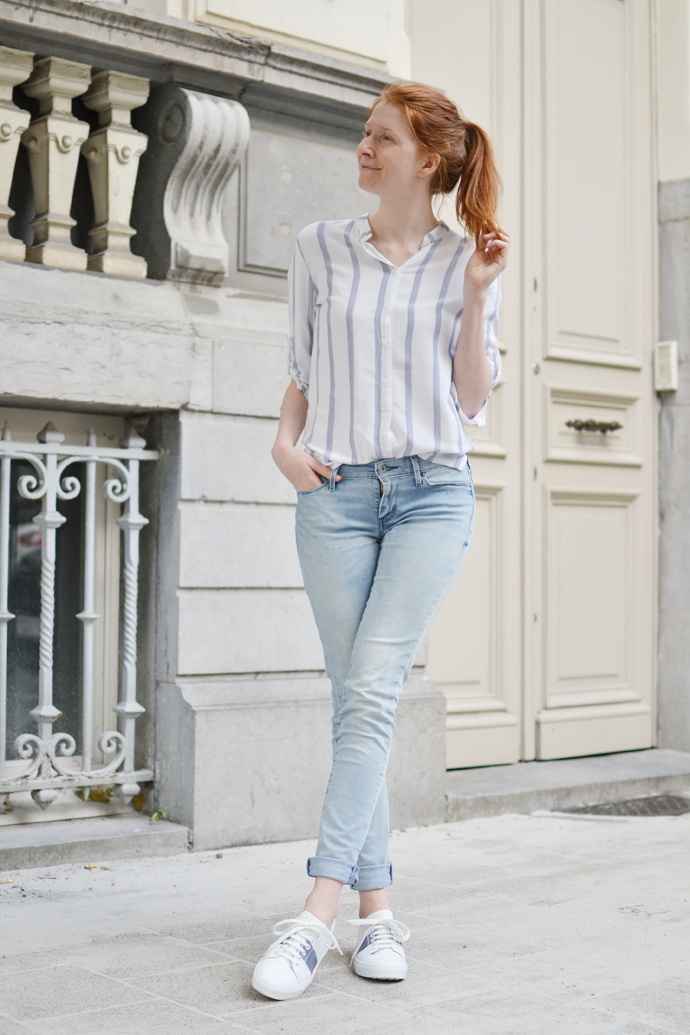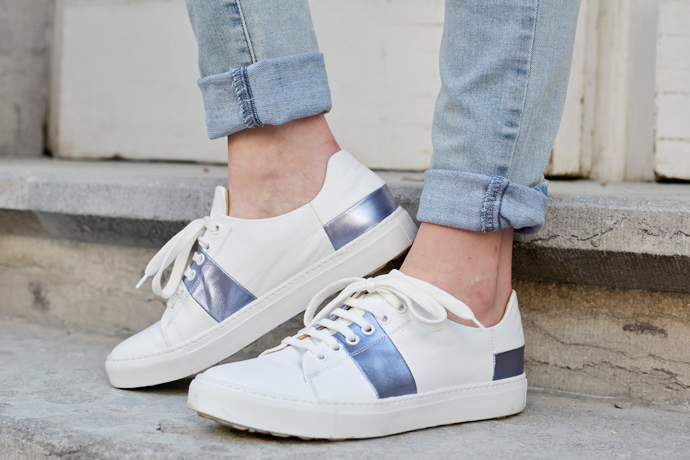 sneakers: MaiMai | jeans: Levis | shirt: Primark | bag: Michael Kors
I was known to overdress most of the time and to never wear sneakers. Ever. I wore a lot of dresses and I paired heels with those almost every single day. Things changed after I injured my knee last year. The doc noticed that my feet have a high arch and that the shoes I was typically wearing at the time were not supporting my feet right and were also not helping the healing process of my knee. I got the advice to wave adios to my trusty heels and switch to sturdier flats, at least for a while. Before I knew it I was jumping around in Vans, Converse and even a pair of Doc Martens boots! With summer around the corner I felt like it was time to shop for a brighter pair of sneakers and that's when I met these beauties by MaiMai. I thought the metallic blue stripe was such a pretty detail that I just had to have them. Best part? My boyfriend got me them for my birthday! Since sneakers and dresses aren't my favorite pairing, I've been pulling out my jeans and other trousers a lot more. This outfit is a typical look for me during the work week. Simple, but with my fave summer trends worked into it.
This past weekend was SO good. We returned from our trip to Spain late on Saturday and spend our Sunday just relaxing at home. There was freshly ground coffee, banana nice cream and lots of photo editing involved so I was a happy! I will try to write a post about Seville, but since I still have to work on my posts about New York part II, Edinburgh, Copenhagen and Paris it might be  a while before that post goes up, haha. Not sure if I travel too often or blog too little 😉 What did you guys do this weekend?
xoxo
---