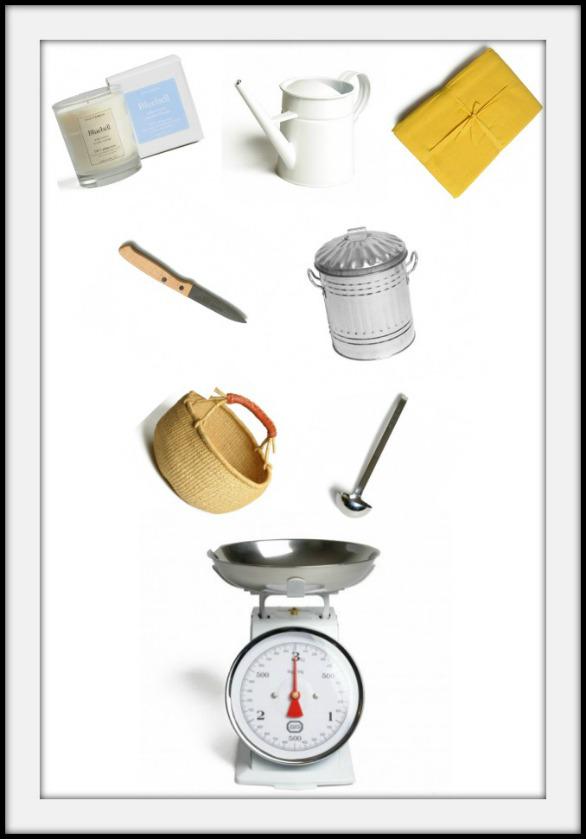 On a quest to find the last bits of kitchen utilities I needed, my mom and I went into a local Dille & Kamille store. I knew this was proooobably going to be a bad idea as I always fall in love with so many of their items. For those of you who are not familiar with the store, i'll give them a short introduction. Dille & Kamille is a kitchen / decoration store that aims to help you get more pleasure out of life by presenting you with an assortment of the prettiest housewares out there. From a classic spoon to funny shaped chalkboards and heavenly scented candles: they've got it all.
I did good in the store, and only brought home the peeler and ladle you can see above. But the image of that shopping basket has snuck into my brain and I can't get it out. Their price is out of my budget, but I loved them
so
much. On the Dille & Kamille
website
I could only find the plain ones, but in the store you can find them in the prettiest of colors. I am smitten, what can I say. If my budget at the beginning of October allows it, I might go back and snag one up. I think I'll use mine as a magazine holder, or maybe do some actual shopping with it!

*this is not a sponsored post