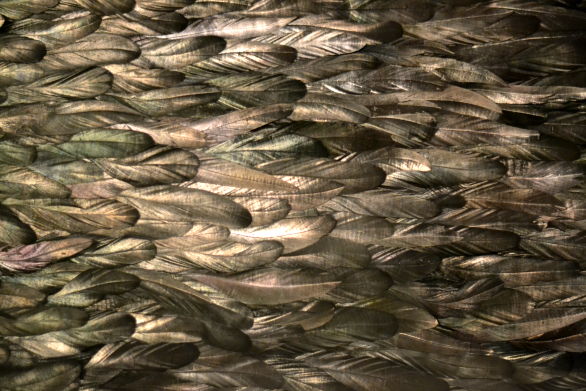 The past two weeks have been very, very hectic for me. I feel like I've been running around like a headless chicken and I really had to catch my breath. What better way to relax, than by writing a new blog post, drinking a smoothie and looking back on my photos of the amazing Birds of Paradise collection, currently on display in the Antwerp Fashion Museum? There is no better way I'd say!
On this particular warm evening in March, I met my beloved blogging friend Sven for food and drinks before the event. I hadn't seen the guy in so many months, yet it felt like it had only been one weekend. We couldn't stop talking! We arrived at the MoMu casually late and together with Lieke, who kept us company for the rest of the evening. After a warm opening speech by Belgian fashionista Tiany Kirilof and the MoMu team, we entered the soft and spectacular world of feathered haute couture. We were taken behind the scenes of the fashion museum and learned about the curation process that takes place before each exhibition and about how the older masterpieces are preserved (think early 1900's dresses and hats).
Once in the exhibition space, my jaw dropped to the floor as I walked around all the stunning displays. My absolute favorite pieces were the feathered Chanel flapper dresses, which I unfortunately didn't get any good photos of. Sometimes words are overrated, and I think that this collection is strong and eye-catching enough to speak for itself. My camera was acting much like a puberal 14-year-old, so I don't have a lot of photos to show. But those that I do have, I love. Take a look!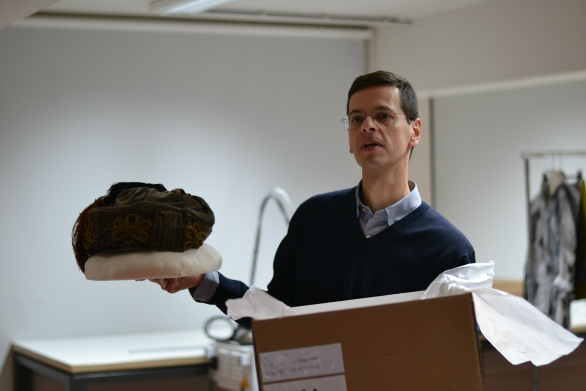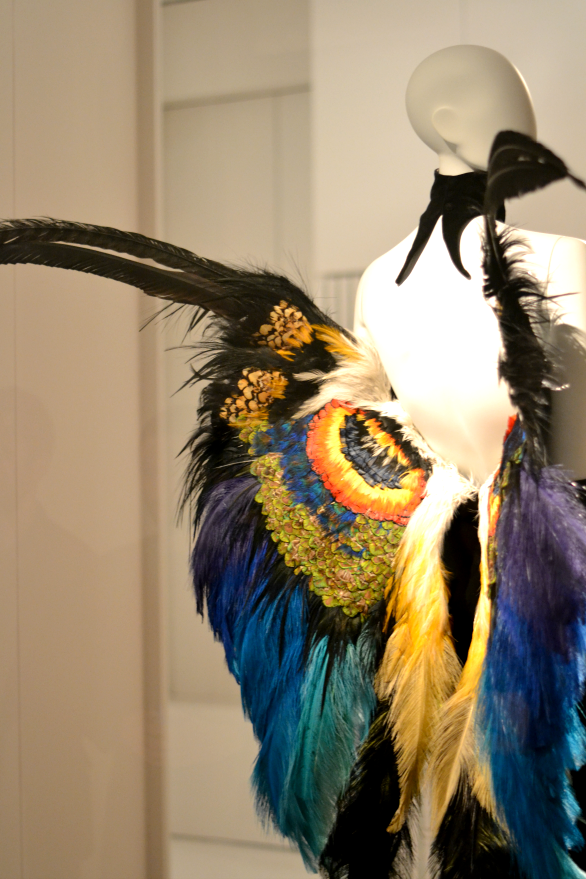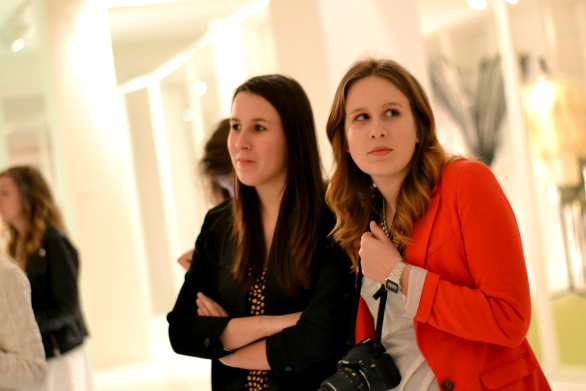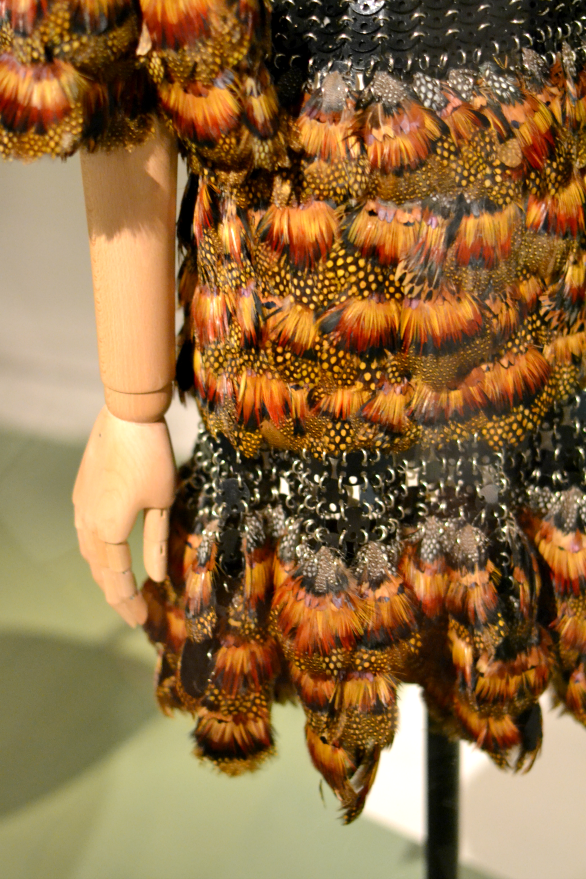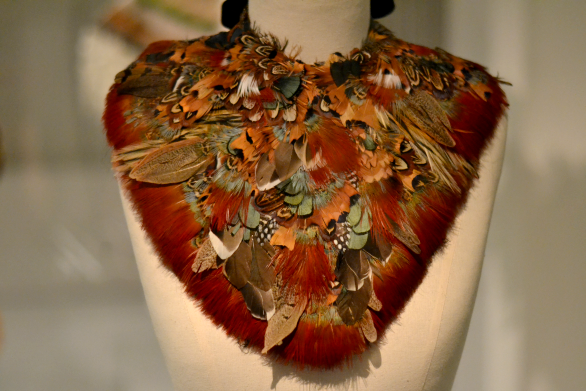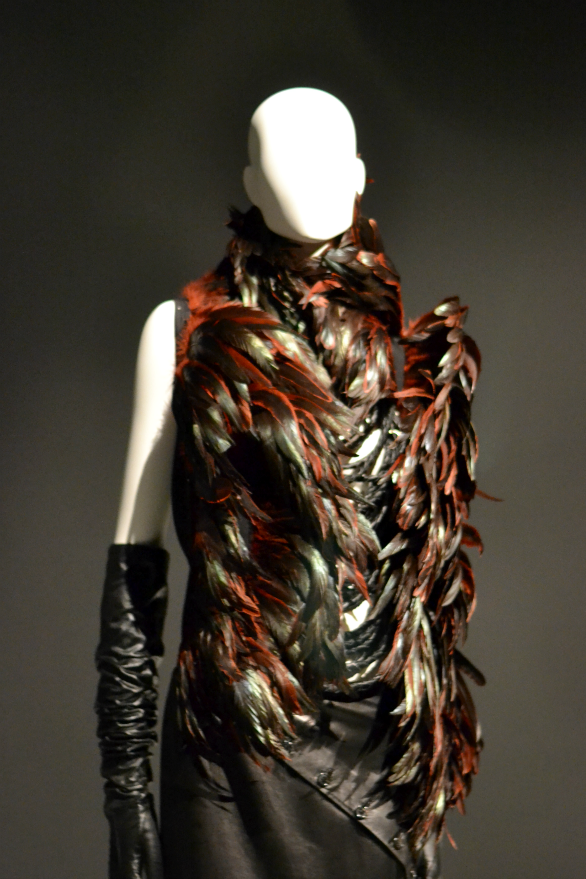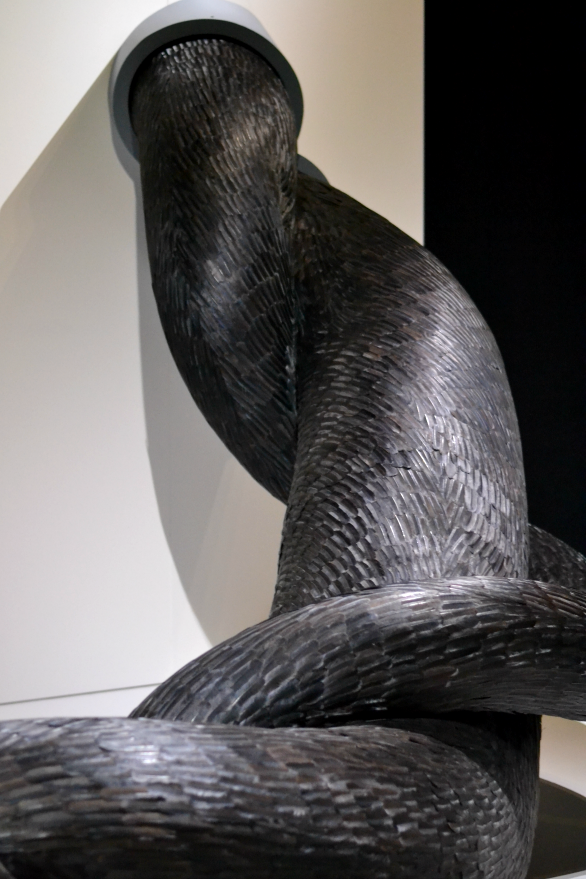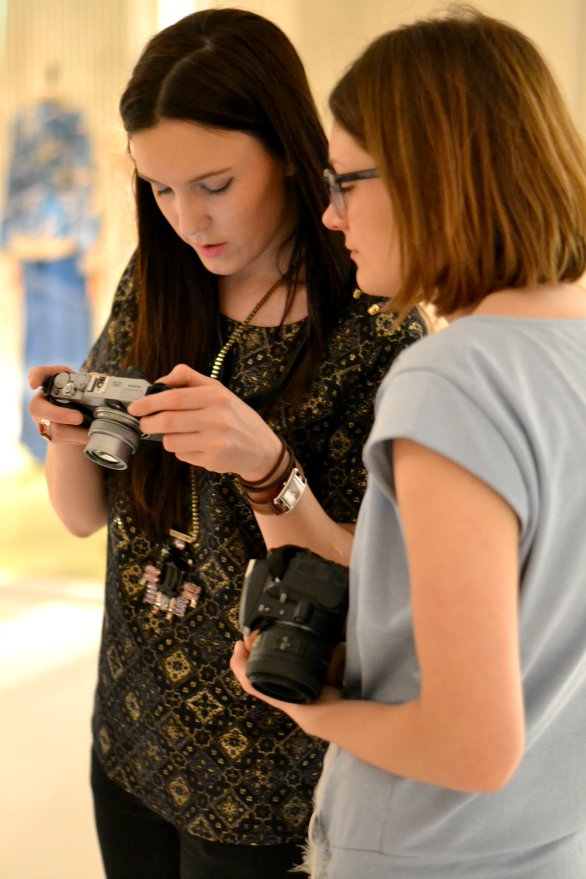 behind the scenes • the first gown I laid my eyes upon • blogger Ellen and her photographing sister • two pieces from the fall fashion display • dark silhouette from the winter collection • feathered artwork from the hand of Kate MccGwire • Bloggers Grietje & Anouk doing what bloggers do best: gathering content for their articles.
Birds of Paradise is currently open to the public and will be until August 24th 2014. On show are gowns , accessories and feathered artwork from Chanel, Balenciaga, MqQueen, De Meulemeester and more well-sounding names.